Gia đình
Busy "looking forward" to the rich and the beautiful, my wife and I quarrel
I held the phone, constantly looking for information related to the rumors of the singer and the giant's affair.
Since the night of the noisy incident, in the chat groups of friends, we discussed enthusiastically and updated the news just like "network detectives".
At first, I wasn't very excited, but later, when I knew that even if I turned off the phone, everyone around me would talk, so I decided to join the festival with my friends. Immersed in information not knowing what is real and what is virtual, we give each person's opinion, sometimes, I see my friends gloating and excited because there is a new episode exactly as she deduced.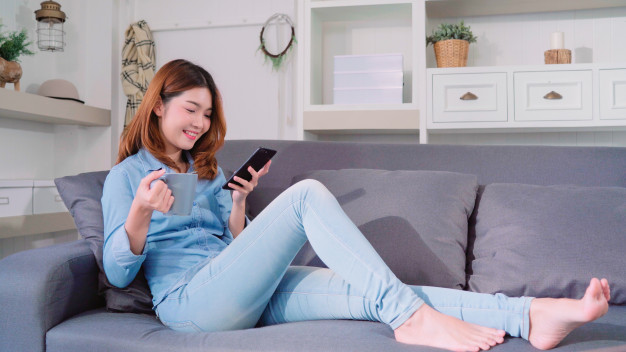 I am very eager to follow "drama" online (Artwork)
I thought that around me, everyone was caught up in the noisy information, including my husband because their views on life were quite similar. When he came home from work, as soon as I opened the door, I talked about what I was "looking forward to".
At mealtime, when washing dishes, when cleaning the house, I talk to him the same way I talk to online groups. Seeing that he said that he was not familiar with "things on the street, I", I immediately added what I knew, I listened to let him update.
But, unlike my excitement, he was annoyed, thinking that I care too much about other people's lives when I don't care about my own life. "You've gotten so caught up in the negative news," he reminded him.
His two "negative" words stimulated my enthusiasm and rationality. Such obvious things on the internet, even if I want to avoid it, I can't, not to mention that I do work and meet many people, at least I have to know what new events and developments are happening in life out there, can't be "old-fashioned".
We had a big argument, it was rare to argue so much. I felt quite naive when I assumed that he was as curious about other people's private life as I was, so when I saw my husband indifferent, I felt like I had lost an ally, quite upset.
Up to now, more than 2 days after the argument and the matter has subsided on social networks, I find myself more wrong. After my husband spoke, that night I thought back about my actions, wondering why he said such things. It's true that I care about other people's private lives and have to admit that they don't help me, but there are times when the online community discovers new details, I feel like I've just found out. found a "treasure" to chat with friends. So far, that feeling is gone.
My husband wants me to stop talking about other people's affairs with him and limit poring over or passively receiving negative information online. According to him, I can be interested, grasp what is happening on social networks, but from the perspective of watching to know, I do not have to jump in and bring them back to tell people who have no need.
I found him to be reasonable, so I listened and wanted to share with everyone about his story in the midst of a "storm" of information online. I used to "say no" to this negative energy about this "infidelity", but not strong enough to stop following. And now, I'm looking for a way to balance my life, limit reading one-sided inferences, baseless speculations with negative words, implying criticism, demeaning others.
According to www.phunuonline.com.vn
You are reading the article
Busy "looking forward" to the rich and the beautiful, my wife and I quarrel

at
Blogtuan.info
– Source:
infonet.vietnamnet.vn
– Read the original article
here