Giải trí
It will be clear who abets Mrs. Nguyen Phuong Hang
The Ho Chi Minh City Police Department resolutely clarified the role of the consulting team, providing false documents, directing and composing scripts for Ms. Nguyen Phuong Hang to speak during livestreams.
On the afternoon of March 25, the Ho Chi Minh City Police said that they are taking the testimony of Ms. Nguyen Phuong Hang (SN 1971, General Director of Dai Nam Joint Stock Company), and at the same time expanding the investigation of the case. In Ms. Hang's livestreams, there are many people and technical teams participating to help when Mrs. Hang is "on air".
"We will continue to clarify who abets, who provides documents for Ms. Nguyen Phuong Hang, who is the director, and the media script. In addition, it will clarify who builds supporting roles and roles. In these livestreams, there is a board to edit and direct the script for Ms. Nguyen Phuong Hang to have material to talk about," a source said.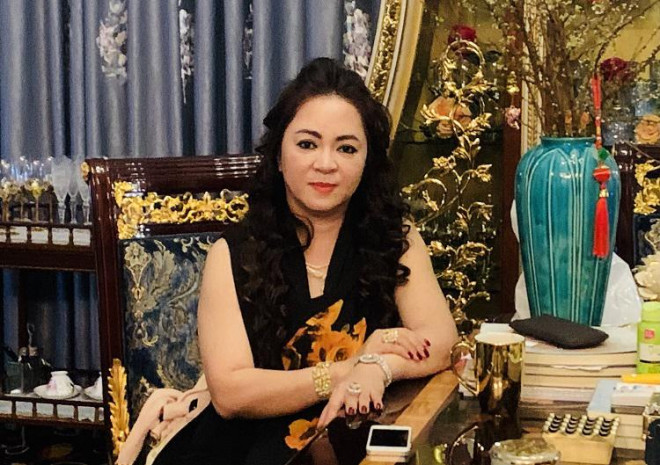 Ms. Nguyen Phuong Hang
Regarding this issue, lawyer Vo Dan (Ho Chi Minh City Bar Association) said that the issue of legal responsibility for this businesswoman's team was also raised and the clarification of the role of This person is needed.
According to lawyer Vo Dan, the swearing, insulting, and untruthful statements were not only done by Hang but also received support from her team. Therefore, in order to have a basis to evaluate, consider and clearly determine the criminal behavior (if any) of each individual concerned, the competent authority will request and summon to work to take testimony. , confront, clearly identify the purpose, motive, role, sense of behavior, thereby determining whether or not the criminal behavior of these people.
In the case of fully satisfying the constitutive signs of the crime of "abusing democratic freedoms and rights to infringe upon the interests of the State, the legitimate rights and interests of organizations and individuals", Ms. Hang's team may be criminally prosecuted as an accomplice.
Ho Chi Minh City police execute a search warrant at Mrs. Nguyen Phuong Hang's house
Article 17 of the Penal Code stipulates that an accomplice is a case where two or more people intentionally commit the same crime. Collaborators include organizers, practitioners, instigators, and facilitators. The practitioner is the person who directly commits the crime. The organizer is the person who instigates, leads and directs the execution of the crime. An instigator is a person who incites, entices, and motivates others to commit crimes. A helper is a person who creates mental or physical conditions for the commission of a crime.
Then, depending on the role and position in the case, depending on the nature, extent and consequences of the violation, individuals and organizations who are Ms. Nguyen Phuong Hang's team may be prosecuted. criminal liability with corresponding penalties.
More specifically, lawyer Vo Dan said that the crew involved in supporting Ms. Hang's livestream may be considered for criminal responsibility as an accomplice such as those who seek information, related documents, prepare records for Ms. Hang to livestream; technical team in charge of supporting lighting, sound, projection; Communication team, write articles, share…
In addition, if there are signs of stealing other people's personal information and secrets by hacking Facebook, other social network accounts of individuals to serve the purpose of smearing honor and dignity, attack, etc., these people may also be considered and handled further for the crime of "illegal intrusion into other people's computer networks, telecommunications networks or electronic means" specified in Article 288 of the Code Criminal.
The police force participated in the search of Ms. Hang's house
On the side of lawyers – those who participate in legal advice and support for Ms. Hang – may be considered and examined for criminal responsibility as an accomplice if there are enough elements to constitute a crime as analyzed. In addition, these people may also be reviewed, disciplined and handled within the unit where these lawyers work.
Specifically, if the appearance of Ms. Hang's livestreams and not properly performing the role and responsibilities of the lawyer; performing legal services, providing legal advice to clients (Mrs. Hang) without a complete and clear assessment of the legality and validity of information sources, documents Ms. Hang has. If there is instigation, following, to make unfounded statements when livestreaming with Ms. Hang, making people and the audience mistaken about the accuracy of the statements that Ms. Hang made. This can be seen as a violation of the regulations on standards, ethics, and prohibitions of law practitioners.
You are reading the article
It will be clear who abets Mrs. Nguyen Phuong Hang

at
Blogtuan.info
– Source:
24h.com.vn
– Read the original article
here