Sức Khỏe
Methods for early detection of liver, lung, breast and colorectal cancers
(Dan Tri) – The method has just been announced by a unit in Vietnam to help detect liver cancer, lung cancer, breast cancer and colorectal cancer at the same time when the patient has no symptoms.
On March 25, a representative of the Institute of Medical Genetics said that the unit's scientific research team had just introduced liquid biopsy technology (or non-invasive testing method – SPOT-MAS) capable of detecting show up early at the same time cancer liver cancer, lung cancer, breast cancer, and colorectal cancer, even when the patient has no symptoms. This technology has very few countries in the world successfully researched.
Statistics show that every year, 21 million people are diagnosed with cancer, and one in six deaths is a cancer patient. According to the World Health Organization (WHO), in Southeast Asia alone, there are 1.7 million new cancer cases each year and the mortality rate is expected to be about 45% higher by 2030.
Up to 70% of cancer patients are detected at a late stage, when treatments are no longer effective. Late diagnosis of the disease causes difficulties in treatment, creates a financial burden on patients, and overloads the health system and society. In contrast, when detecting cancer at an early stage will improve the survival percentage up to 90-95% compared to 5-20% in the late stage.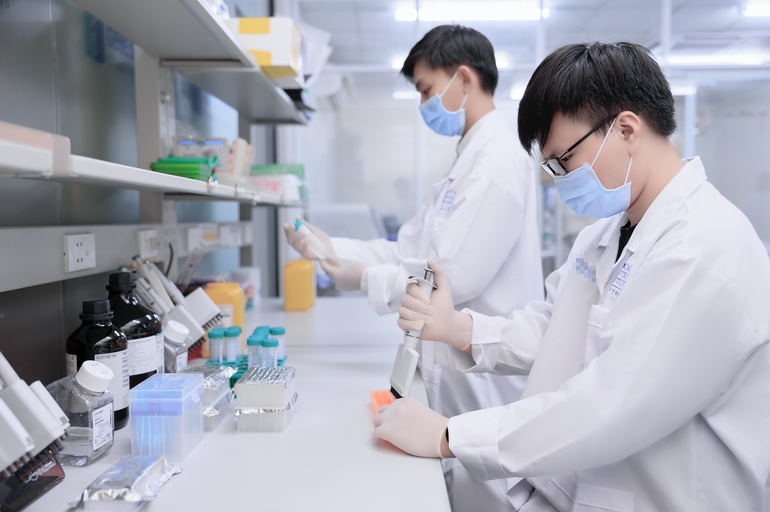 According to doctors, the current cancer screening still has some limitations such as single-organ screening, missing many types of cancer, needing different techniques and tests, low sensitivity, positive rate. High falsehood leads to incorrect diagnoses.
With the SPOT-MAS method, the screened person will have a small amount of blood taken for testing, in order to early detect extracellular DNA fragmentation that may be circulating in the blood, which is considered a characteristic genetic trace of the patient. cancer cell. This method, developed by a team of Vietnamese scientists who studied 1,600 disease groups and a large genome database of more than 20,000 patients over three years, is capable of screening for cancer early in the body when survey 4 characteristics at the same time.
The first is methylation at specific sites of genes involved in tumor growth. The second is tumor genome-wide methylation. The third is copy number abnormalities across the tumor genome. The last is the characteristic size of the free fragment DNA (ctDNA) released by the tumor into the bloodstream.
Dr. Nguyen Hoai Nghia, CEO of the above unit, said that SPOT-MAS technology can make early cancer screening in Vietnam more accurate, effective and simpler, with a reasonable cost. . From there, helping to change the standard of care for cancer patients.
You are reading the article
Methods for early detection of liver, lung, breast and colorectal cancers

at
Blogtuan.info
– Source:
dantri.com.vn
– Read the original article
here