Giải trí
Miss Universe 2021 responds to disparaging comments about her appearance
(Dan Tri) – On March 21, Miss Universe 2021 – Harnaaz Sandhu returned to her home country of India after spending time in the US. The beauty is paraded in a palanquin through the main roads in Mumbai, India.
In the photos shared online, Harnaaz Sandhu wears a yellow dress with a high slit and a crown on her head. She received interest from fans, handshakes and photo requests. Many people called Miss's name and gave her a photo at the coronation with the words "Welcome home" printed.
The 23-year-old beauty exchanged and took pictures with everyone at the fountain. She burst into tears at the love of fans and shared on her personal page: "Grateful and thank you everyone. Thank you Mumbai for this warm welcome."
Harnaaz Sandhu took a flight back to India from March 17 after coming to the US to perform the duties of the reigning Miss Universe. When she returned home, she was welcomed by friends and fans. Recently, Harnaaz Sandhu attended many events, gave interviews to international media and was under pressure from public opinion because of the change in appearance after a few months of coronation.
The reigning Miss Harnaaz Sandhu became the focus of public opinion because of her chubby appearance, round face, and full body when wearing tight clothes. The weight problem of Miss Harnaaz Sandhu continues to be a topic of discussion on beauty forums. Many viewers even flooded the personal page of the Miss or the fanpage of the Miss Universe organization to leave comments for the appearance of the reigning Miss and advise her to keep the image and lose weight quickly.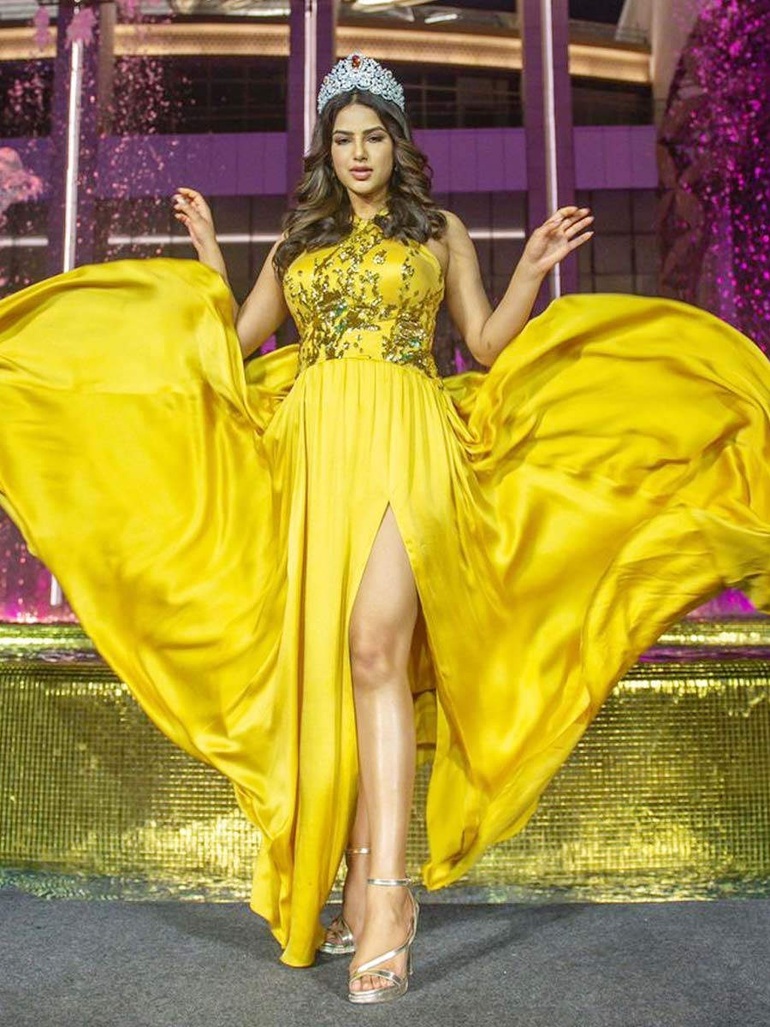 Before the criticism and disappointment, the beauty queen explained that she gained weight due to the rare disease Celiac. This is an intestinal disease that makes the body intolerant to gluten. Before the Miss Universe 2021 contest, she was hospitalized for three days, constantly having to take antibiotics.
Miss is still taking medicine, so she has to suffer side effects, making her face watery. When she came to the US to work, due to her busy schedule, she did not have time to take care of herself or practice. The use of a lot of sweets and chocolate also made her gain weight significantly.
When Harnaaz Sandhu was crowned in the final night of Miss Universe 2021, she was well received and praised by millions of viewers as a complete and talented beauty. However, only three months after the coronation, looks and style fashion of the incumbent Miss has to suffer criticism and comments.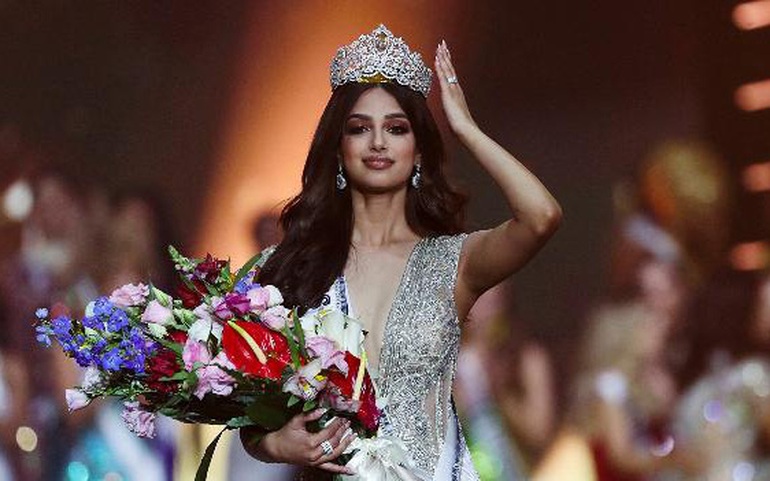 "The biggest pressure young people face today is to believe in themselves. Know that you are unique and you are beautiful for that. So don't compare yourself to others and let's take care of ourselves. talk about more important things happening in the world.
I think this is something young girls need to understand. Go forward and speak up for yourself, because you are the master of your life. You are the voice that represents your life. I believed in myself. And that's why I'm standing here today", Miss Harnaaz Sandhu once convinced the audience and judges in the final night of Miss Universe 2021, December 2021.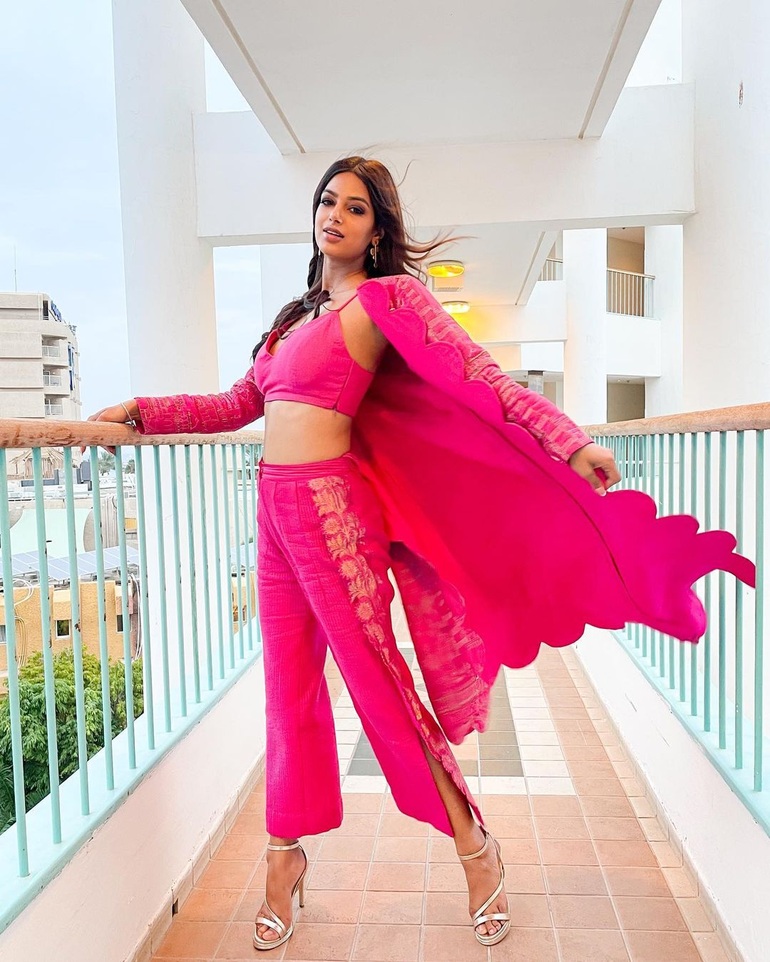 Currently, the reigning Miss Universe still wants to convey this message to the majority of women in the world through her personal page and interviews. On this return trip to India, the beauty shared on the page Etimes: "We're in the 21st century. Really, I wonder why women still get noticed for how they dress and judge the fashion styles they follow. I think women are at the forefront and they are. can change many things. Never mind, don't stop, keep pursuing your goal. Be confident and live strong."
Harnaaz Sandhu also reiterated the sharing of former Miss Priyanka Chopra – one of the most inspirational characters to her and motivated her to participate in beauty contests. Former Miss Priyanka Chopra, from India, once expressed: "None of us is perfect. We all have bad days, go through bad things. But that's normal."
Before becoming the most beautiful woman on the planet, Harnaaz Sandhu used to suffer from pressure from social networks, but she always told herself: "The last thing I want to tell you is to use social networks in the world. For example. We are living under a black hole of technology. Let's use it to motivate others, instead of pressure."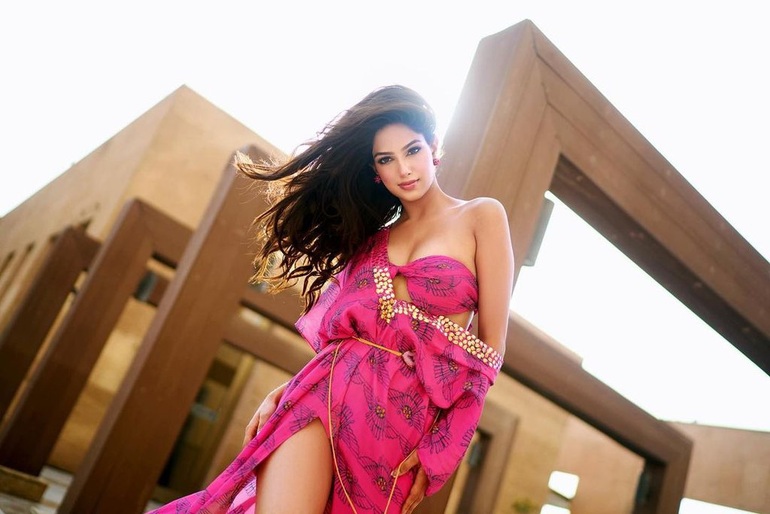 You are reading the article
Miss Universe 2021 responds to disparaging comments about her appearance

at
Blogtuan.info
– Source:
dantri.com.vn
– Read the original article
here