The weather is getting hotter, many tree lovers are starting to plant some beautiful plants on their balcony. Besides flowers, there are also friends who like to use pots to plant fruit trees, which can not only be used as ornamental plants. .but also fresh and clean fruit to eat.
Like the three types of fruit trees below, can be planted in flower pots on the balcony, beautiful and fresh, and can be eaten anytime.
Blueberries
In recent years, blueberry is very popular among people, it tastes sweet and nutritious, and adults and children love it. In fact, blueberry plants are also very easy to grow and live, if you don't have a yard at home, you can also use potted plants on the balcony as decoration.
Blueberries tolerate infertility, can grow normally in ordinary garden soil, but when growing potted plants at home, we need to prepare fertile, porous soil for them, mix more leaf humus or pine leaf soil. The soil is porous, aerated, and must be rich in nutrients for the tree to grow strong and bear a lot of fruit.
Blueberry blooms in spring, early spring must add organic fertilizers such as fermented and rotted bean meal, sheep dung, and at the same time must add some fertilizer with higher phosphorus and potassium elements so that it can produce a lot of flowers and fruit.
Usually, plants like a lot of sunlight, so please maintain sufficient light, which contributes to promote plant growth, improve the quality of flowering and fruiting. But when the summer light intensity is too strong, put it in the shade.
FIG fruit
The fig is a lush, fertile tree as well as a very beautiful fruit tree. If you plant a pot at home, it will produce a lot of fruit every year. In autumn, you will be able to taste the sweet figs.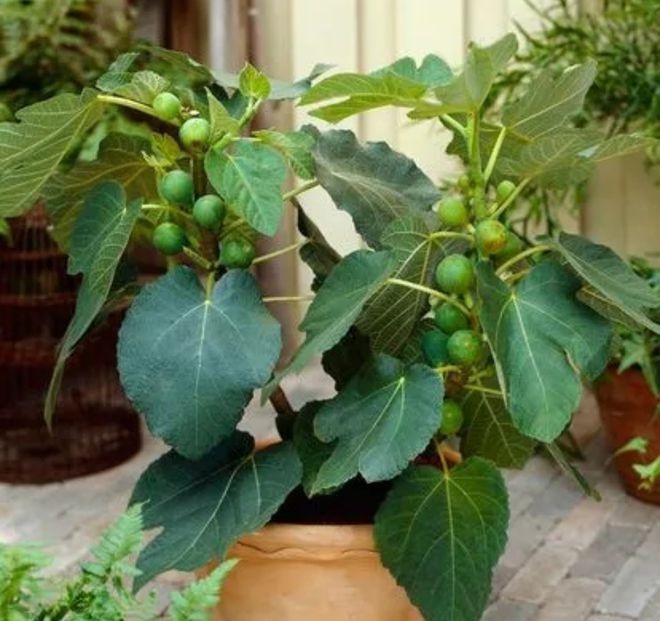 For planting in pots, you should choose loose, well-drained soil, it is best to use more soil with late blight and more soil, because potting soil is too sticky, it is easy to form hard lumps and lumps that will accumulate water and root rot. . In addition, the scarcity of nutrients also affects the normal growth of plants, most plants are weak, with little or no fruit.
Pot figs do not need to be watered too often, before watering should pay attention to the wetness of the potting soil, wait for the pot to dry before watering, because the moist potting soil does not dry for long, easy to damage the roots causing root rot, yellow leaves, fall a lot during the fruiting period. Outdoor figs need to be dried in time after rain to avoid waterlogging in the pot.
cherry tomatoes
Cherry tomatoes have a bright, beautiful and nutritious fruit, sweet and sour taste, loved by both adults and children. Caring for this fruit is very easy, on the balcony of your house you can plant 2 to 3 plants in pots that are enough for the whole family to eat.
Cherry tomato plants are very easy to grow, our family pots can directly buy and care for good seeds, then use fertile and porous soil to plant, the branches and leaves have the ability to grow strong. When the seedlings have grown to about 15 cm, proceed to root and give the tree lots of additional branches to increase the amount of flowering and fruiting.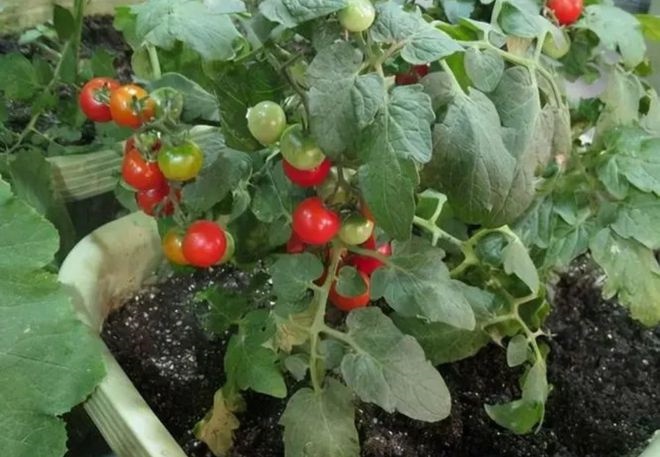 For cherry tomatoes grown in pots, the family should be left in a sunny place, if there is a lack of light for a long time, the tree will have legs, lush branches but no fruit. Allowing it to see more sunlight at normal times can make the tree grow denser and produce more fruit.
During the growing season of cherry tomatoes, you should regularly pour in a small amount of diluted fertilizer and water the soil, keeping the potting soil slightly moist, not too dry, and adding 1 or 2 tablespoons of potassium dihydrophosphate first. fruit.
You are reading the article
On the balcony, grow these 3 beautiful fruit trees, giving fresh fruit when it's not tasty
at Blogtuan.info – Source: Eva.vn – Read the original article here