Giải trí
Runner-up Thuy Van: "I don't worry about insecurity when my husband goes golfing"
(Dan Tri) – Runner-up Thuy Van has deep faith in her husband. She is not worried when her husband is passionate about golf.
Over the years, runner-up Thuy Van has always received the love and attention of the audience. As a beauty coming out of a beauty contest and always on the right path, she shines with knowledge and curiosity. Currently, she has a Master of Business degree and is a bright editor – MC of Vietnam Television.
Besides, Thuy Van also regularly participates in social activities. She has been trusted to hold the role of ambassador of the national anti-tuberculosis program for the past 5 years.
Appear at events National TB prevention, Thuy Van received a lot of attention from people. Her figure is thinner than before.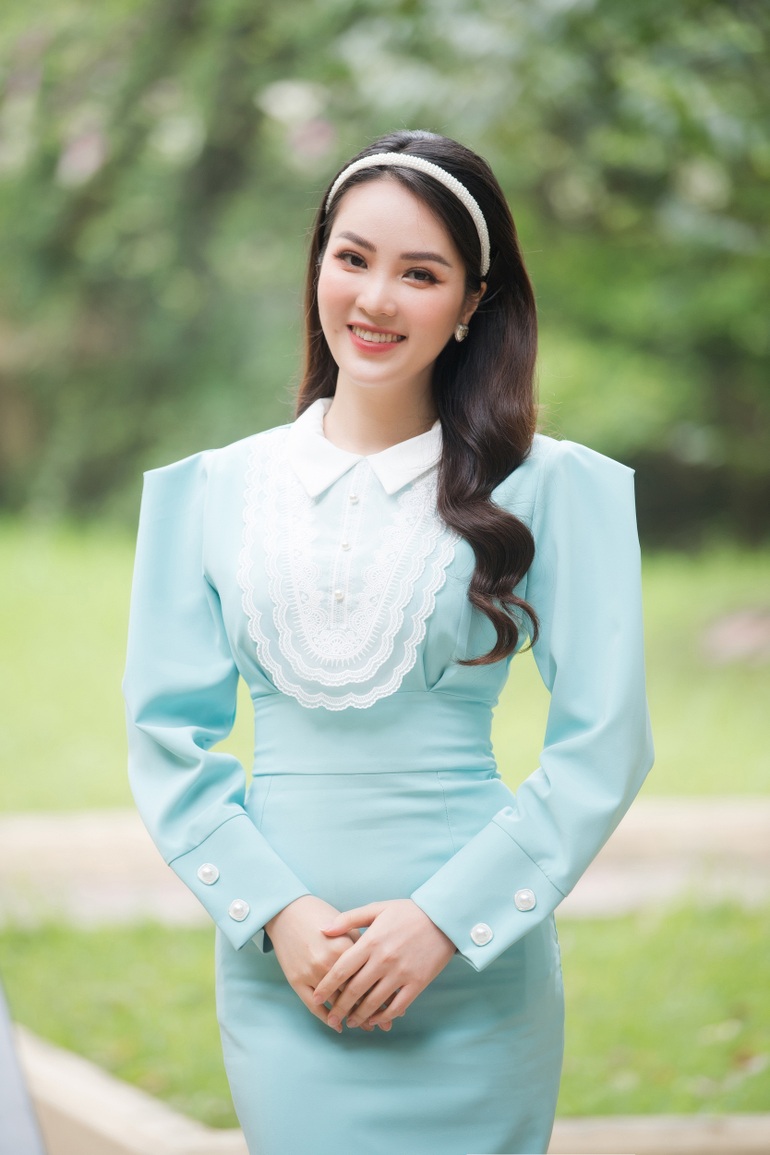 Revealing about this weight loss, Thuy Van said: "About a month ago, I unfortunately had Covid-19. I can't forget the day the test changed 2 lines.
When I held the results in my hand, I also had to sit for a while to get home from the test, although at that time many of my colleagues and friends had unfortunately been infected.
Immediately, I began to review all meetings in the nearby 2-3 days to find the source of the infection and those who had been in contact to notify everyone to quarantine.
Sadly that afternoon, I had an event as a guest, but unfortunately had to cancel. Because, I am very worried that my arrival will affect other people's events and health. The organizers even begged to say if I was wrong, should I wait for the PCR."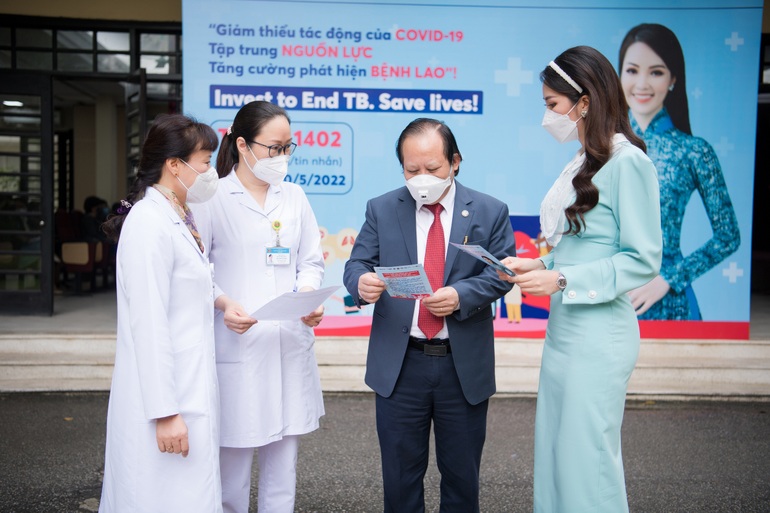 "When I learned that I was infected with Covid-19, I had to be isolated at home, many friends, brothers and sisters texted to ask, sent medicine, and food constantly touched me. Having a close sister every other day. sent a bouquet of flowers saying: "Let my sister see it so that it doesn't hurt and heal quickly." This made me very emotional", Thuy Van added.
In addition, runner-up Thuy Van also said that during the quarantine days, she began to learn more about the epidemic Covid-19 and found: "Covid-19 and tuberculosis are both infectious diseases, and both have many similar symptoms. If Covid-19 is mild and can be cured after 7 days, TB will be different. Tuberculosis must be taken medicine. and properly treated.
The number of people who die from tuberculosis each year is very large, up to 10,000 people, and community transmission cannot be accurately measured. Up to now, the solutions to treat tuberculosis have been applied quite uniformly with Covid-19," she said.
Recently, many MCs and artists have participated in the subject golf for entertainment, as well as to exercise more health, especially after Covid-19 but runner-up Thuy Van did not.
Expressing her opinion about playing golf, she said: "I feel sorry for golf and those who are passionate about it. Although I have not had time to pursue it, I still hear many players say that it is like a "ghost" thing. "green drug" makes people who have participated, passion is hard to give up.
In particular, golf is for business people, because through the way one plays, one can see the culture and personality of each person. This is useful for them to find partners. All those good things suddenly turned into a hidden smile.
Many people ask me: "What does your husband say and are you worried when he comes on the field?" Honestly, I'm not worried at all. Wherever there's something, we forbid it and don't come anymore? Please return the innocence of this popular sport."
As an artist who has been active in the entertainment industry for a long time and has always maintained a beautiful image, Thuy Van has a thought: "No one can talk well about their life. When I watch cartoons with my son, I can hear it. Quote: "Yesterday is the past, tomorrow is a mystery, only today is a gift".
The past can't be taken back, no one can predict tomorrow, only today belongs to you, live well for it. Artists are people of the public, loved and cared for, but in return have to live a life that is really strict compared to ordinary people and have to keep themselves above others. I try to use rigor as a motivation so that I don't get tired or feel free and constrained."
You are reading the article
Runner-up Thuy Van: "I don't worry about insecurity when my husband goes golfing"

at
Blogtuan.info
– Source:
dantri.com.vn
– Read the original article
here