Business
Starting a family is riskier than investing in the stock market!
"I swing to the top of AAA stock at 20,000 dong, should I continue trading?an investor asked a question to Mr. Nguyen Trung Du – Director of Investment Services and Asset Management, Tan Viet Securities Joint Stock Company at the program. Order matching March 24th. According to this expert, he always has a rule that from the beginning, he should not participate in any stock and say no to any fun.
"In life, there are many people you should not be friends with, there are many fun events you should not join. Because it will make my life turn in another bad direction. In the stock market, too, not every stock we participate in is the same as when we go out to eat and smoke anything. Cancer is easy!", shared Mr. Du.
Going back to the given situation, Mr. Du said that to invest in a stock, investors need to look at 4 important points. First we need to see the basics of the business. The second is corporate audit. The third is who is the president of the business, is he a person with a good mind? Finally, the stock's trading history.
"If the trading history makes it difficult for investors to play and makes many people miserable, it is best to avoid. There is no shortage of opportunities in the market, I should avoid stocks like this. As for the rule of losing, just cut your losses.", an expert from Tan Viet Securities gives advice.
Mr. Du also expressed:His view is that securities are less risky than other professions. Every day we step out into the street is already a risk, maybe not coming home again. I once asked investors to think if there is anything less risky in this life. Agriculture is also very risky, if you invest, you may lose everything. Participating in traffic is also risky. Get married With the wrong person, it's even more risky. In life, the stock market is the easiest, if you make a mistake, you only lose money and learn the lesson. I live in the market for a long time, every lesson that helps me make money is fine, no problem".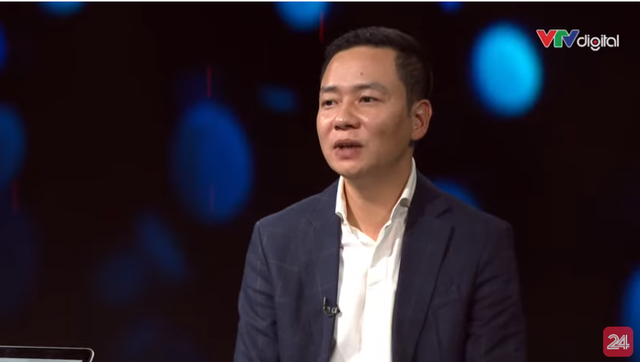 Mr. Nguyen Trung Du- Director of Investment Services and Asset Management, Tan Viet Securities Joint Stock Company
The investment director from Tan Viet securities company said he had encountered many painful lessons during his 16 years of trading on the stock market and also had a lot of success. There were periods, Mr. Du said, due to his continued success and becoming so overconfident that he thought he was in control of the game. There are even specialist stocks that "hold goods" for up to a year to exit by holding up to 40% of the business. Later, Mr. Du often chooses large enterprises so as not to buy more than 1% of businesses.
"If you participate in up to 40-50% of small businesses with large amounts of money, it is very easy to become a train driver and people give way. Investors themselves or speculators are like mistletoe, standing on the shoulders of giants. We should choose giants that grow day by day. As for the dwarf that walks away every day, we should avoid it.', Mr. Du retracted.
In addition to Mr. Du's point of view, host Phuong Nam said that in life there are more risky things, but we still have to participate. For example, in business investment, if you have a capital of 300-400 million to open a restaurant, the probability of failure is very high.
https://cafebiz.vn/giam-doc-dau-tu-chung-khoan-tan-viet-lap-gia-dinh-con-rui-ro-hon-dau-tu-chung-khoan-20220325165646984.chn
By Business and Marketing
You are reading the article
Starting a family is riskier than investing in the stock market!

at
Blogtuan.info
– Source:
cafebiz.vn
– Read the original article
here