Văn hóa
The beauty who was supported by Chau Tinh Tri lost her career because she was a "small tam"
(Dan Tri) – Huynh Thanh Y used to be the name associated with "comedy king" Chau Tinh Tri. However, after becoming famous, she chose to leave the company of the actor surnamed Chau and then became a third person.
From a pampered muse to a traitor in the eyes of the "comedy king" Chau Tinh Tri
Huynh Thanh Y, born in 1983, started his career in 2002 and quickly received the attention of the audience through the film. Red Apple Villa. SHuynh Thanh Y's career only really promoted when she was noticed by the famous "comedy king" Chau Tinh Tri and selected as one of the "muses".
In 2003, Huynh Thanh Y received an invitation to audition for the film Great kungfu. She was 20 years old at the time and was in college. After the first round of interviews, Chau Tinh Tri had a good impression of Huynh Thanh Y and chose her to play the female lead in the film. The role of the mute girl in Great kungfu helped Huynh Thanh Y become a star and was accepted into Tinh Gia company.
Huynh Thanh Y was signed an exclusive management contract by Chau Tinh Tri's company for 8 consecutive years. The actress is interested in the "comedy king" and intends to bring her to the rank of A-lister in the entertainment industry like Truong Ba Chi. Chau Tinh Tri wants Huynh Thanh Y to build a clear and innocent image. However, the image of Huynh Thanh Y's female pearl in the audience's eyes, which had not been created for a long time, was canceled by the actress herself.
In 2005, the actress born in 1983 agreed to accept a sexy photo shoot in FHM magazine. At that time, Huynh Thanh Y was heavily criticized by public opinion, her image of pure jade in the eyes of the audience completely collapsed. Advertising contracts with brands were gradually withdrawn. Chau Tinh Tri himself was also furious with his "muse", deciding to freeze all activities of Huynh Thanh Y.
Not accepting Tinh Gia's punishment, Huynh Thanh Y held a press conference, denounced the company's unfair treatment and announced the cancellation of the 8-year contract. Huynh Thanh Y's actions have completely ruined Chau Tinh Tri's affection and care for her.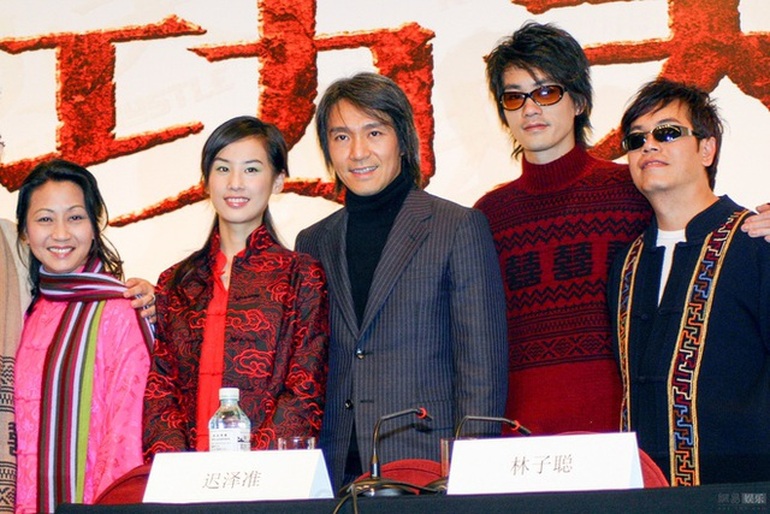 The lawsuit between Chau Tinh Tri and Huynh Thanh Y lasted from 2005 to 2007. The two sides agreed to reconcile. However, the "comedy king" then announced from the face of his former student, calling the actress a traitor and never mentioning her.
Criticized for deliberately making up tricks to attract public opinion
Amidst the time when Huynh Thanh Y and Chau Tinh Tri's company loudly litigated in court and in the media, media giant Yangtze spent heavily to help Huynh Thanh Y end the contract with Tinh Gia. Huynh Thanh Y also quickly transferred to Yangtze's Chinese Cu Luc group.
Cu Luc Group actively promotes Huynh Thanh Y, giving her the opportunity to participate in many projects such as Thien Tien Co., Bich blood sword, Thien chewed female singer, Nhat Nguyet Lang did not… In 2009, Huynh Thanh Y became the CEO of Cu Luc, the second largest shareholder after Duong Tu.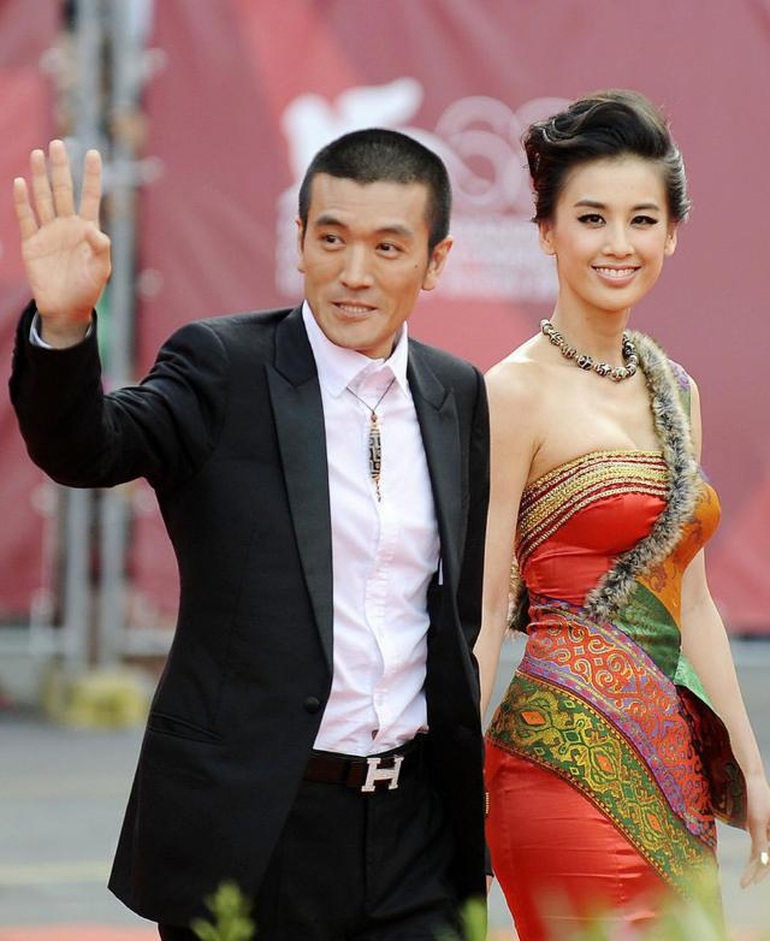 After a long time focusing on working to regain his reputation, Huynh Thanh Y was again entangled in a series of noisy scandals. In which, the actress was repeatedly criticized by colleagues and reporters for having a star disease, belittling and bullying others. Huynh Thanh Y became the focus of public criticism, her image therefore dropped again.
In early 2015, Huynh Thanh Y revealed that she was invited to attend the Oscars ceremony and had the opportunity to appear on the red carpet with famous actor Tom Hanks. But suddenly, before the official ceremony, Huynh Thanh Y fainted and could not attend the award ceremony.
At the same time as Huynh Thanh Y fainted, her manager also revealed the dress she was planning to wear to the event events lost. However, after that, Huynh Thanh Y was "exposed" by the online community, pretending to faint to create a perfect play. In the guest list of the 2015 Oscars ceremony, both Huynh Thanh Y and Tom Hanks were not named.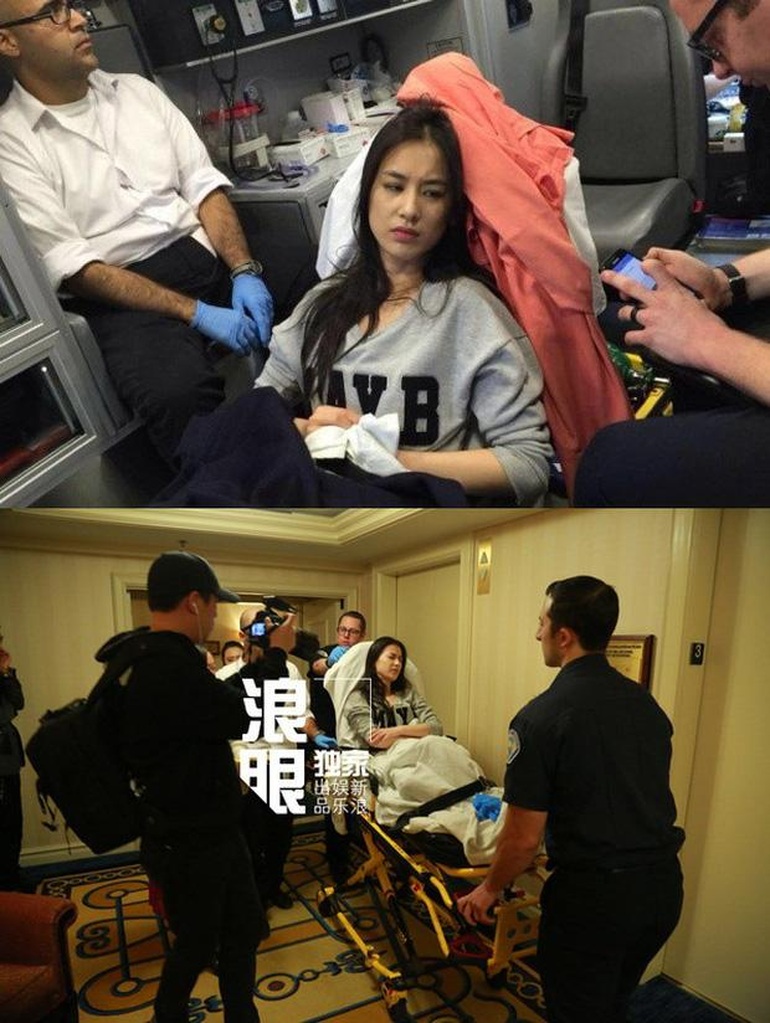 The incident then became a topic of discussion on Chinese social networks. There are many doubts that Huynh Thanh Y was not invited to the award ceremony film most prestigious on the planet but deliberately "make up stories" to polish the name. Before the rumors, Duong Tu – Huynh Thanh Y's representative denied it.
The scandal of making "small three" without a name for nearly 10 years
In 2010, Chinese-language media reported on the special relationship between Huynh Thanh Y and his boss – Duong Tu. However, the couple did not voice their affirmation despite the curiosity of the public.
It is known that when Huynh Thanh Y joined Duong Tu and founded a movie company together, the relationship between Huynh Thanh Y and Duong Tu gradually developed despite the fact that the giant Duong had a family. Because of this, the love story of Huynh Thanh Y and the giant Duong family was not supported by the public, even condemned. The scandal that made the minor tam officially engulfed the career of actress Huynh.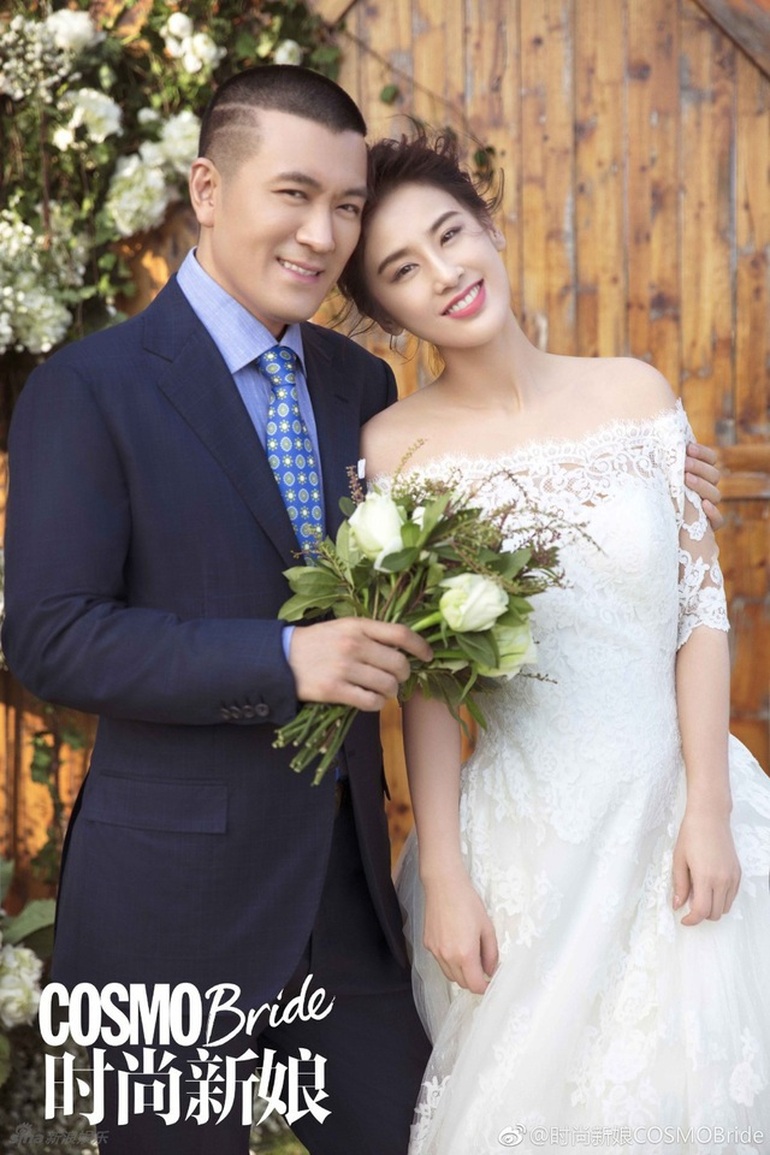 In April 2015, Yangtze's father passed away and Huynh Thanh Y appeared at the funeral with a boy about 3 years old. At that time, some sources said that this boy was the son of Huynh Thanh Y and Duong Tu.
After years of denial, in 2015, the couple publicly admitted to being married since 2007 and have a son together named Andy. Duong Tu also said that he divorced his first wife and then met Huynh Thanh Y. He confirmed that she was not the third person to break into the old marriage.
Duong Tu's publicity continued to make Huynh Thanh Y suffer from public criticism. It is known that during the years as a secret woman next to Duong Tu, Huynh Thanh Y temporarily withdrew from the entertainment industry and lived a secret life.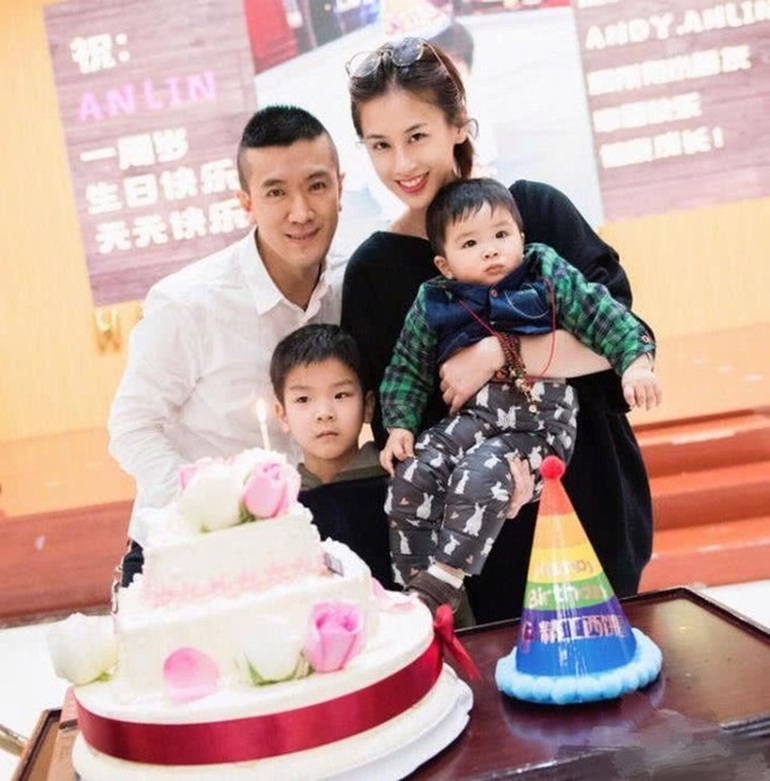 Some sources said that the life of Huynh Thanh Y and her son was very rich and affluent, but she was not respected by her "husband". Up to now, Huynh Thanh Y and Duong Tu have had another son, but in the eyes of fans, the actress born in 1983 is forever just a "small tam" and severely stoned.
In 2021, the beauty of the Huynh family attracted attention when posting a clip to wash her husband's feet. In the clip, she did not hesitate to kneel down and carefully wash the feet of her husband Duong Tu. At this moment, Huynh Thanh Y's mother-in-law walked in and saw the whole thing. Loving her daughter-in-law being bullied by her son, she immediately taught Duong Tu a lesson, telling her to love and cherish her wife.
Despite the private life scandals that caused her career to decline, the beauty born in 1983 still had a rich life. Huynh Thanh Y owns a fortune of up to 140 million USD and many real estates such as high-rise buildings and villas. She and her children are living in a luxury villa.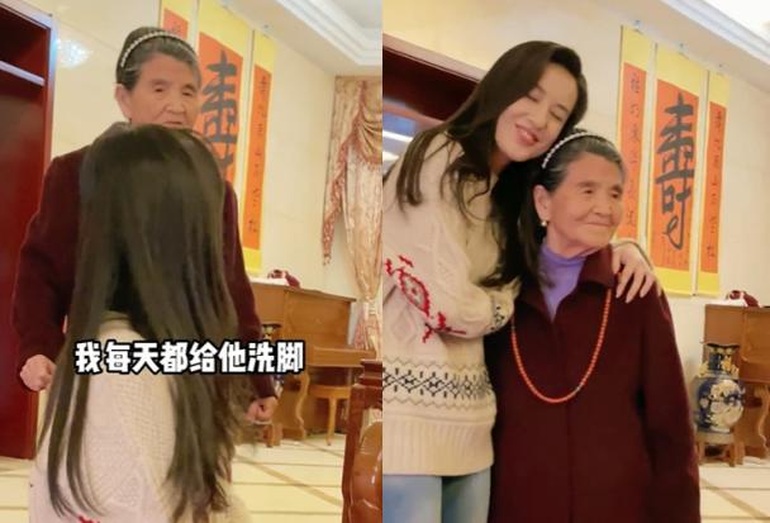 According to some sources, every year Yangzi gives Huynh Thanh Y about 200 million yuan (more than 718 billion VND) to spend. Huynh Thanh Y is known by the Chinese media as the "billionaire bride" of the Chinese entertainment industry.
Huynh Thanh Y also revealed that, after 15 years of marriage, her husband Duong Tu still loves and pampers her like a little princess. Every special occasion, Yangtze never forgets to give flowers and gifts to his wife.
In 2020, Huynh Thanh Y suddenly returned to the entertainment industry, participated in a number of events and participated in the hit TV show. Billions of billions kicking the wind and turning waves first season. Her efforts throughout the program were recognized by many people, but the past scandals made Huynh Thanh Y still unwelcome by the audience.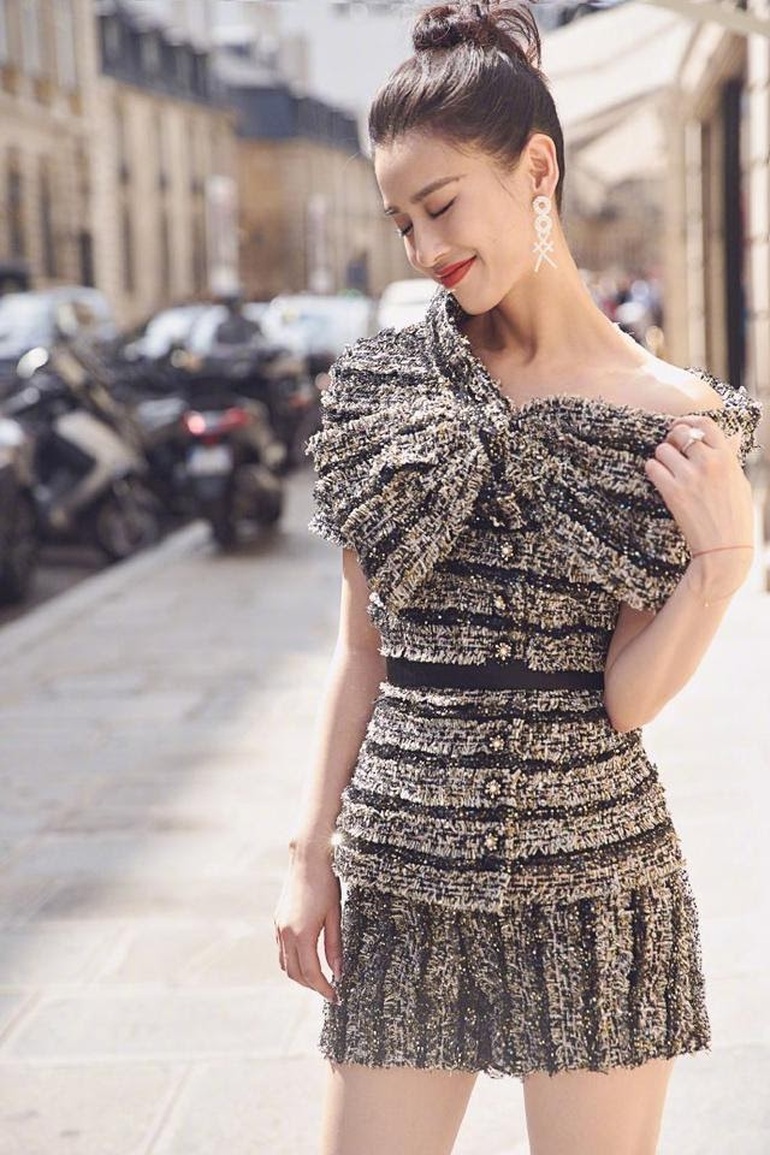 You are reading the article
The beauty who was supported by Chau Tinh Tri lost her career because she was a "small tam"

at
Blogtuan.info
– Source:
dantri.com.vn
– Read the original article
here