Kinh doanh
The current status of damage at the solar power project is nearly 14 million USD
(Dan Tri) – The solar power project in Quang Binh was built with a capital of nearly 14 million USD to bring electricity to remote and remote areas. However, after a few years of use, some of the project's electrical systems were damaged.
That is the reality that is happening at many solar power stations, under the project of supplying solar power to mountainous communes of Quang Binh province. The project has been implemented since July 2015 with a total investment of 13.7 million USD, of which 12 million USD is an ODA loan from the Korean Government, 1.7 million USD is the counterpart capital of Vietnam.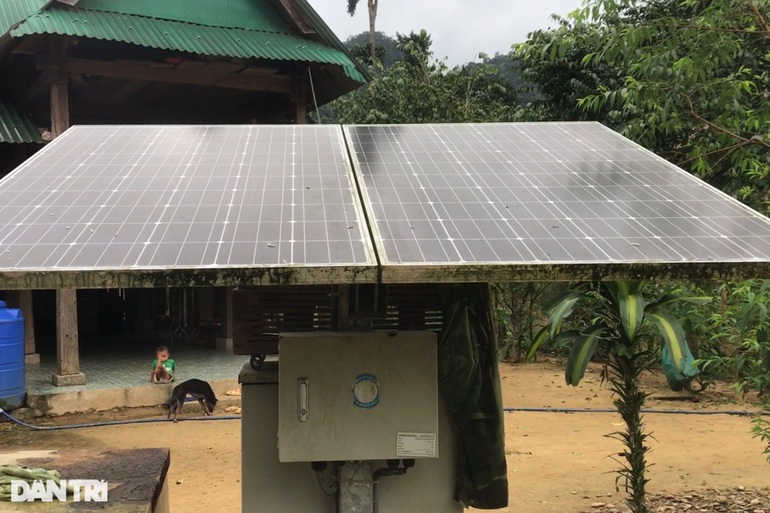 Solar power projects deployed in Quang Binh are installed in 9 communes of 4 districts including: Le Thuy, Quang Ninh, Bo Trach and Minh Hoa, to meet the needs of nearly 1,300 households, 78 agencies, public services in poor villages and hamlets in border areas where there is no national electricity grid. The project was put into full use in 2018.
However, after only a few years of being put into operation, a series of power stations and solar panels were damaged.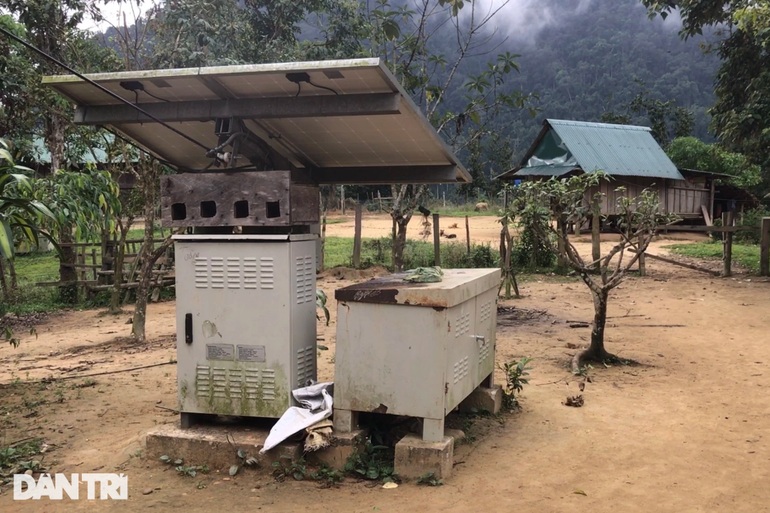 In Doong village, Tan Trach commune, Bo Trach district, a village located deep in the core zone of Phong Nha – Ke Bang National Park, solar power stations used to bring a lot of joy and hope to people. people here. However, up to now, the power station is still there but electricity is nowhere to be found. People have to return to oil lamps like many years ago.
"A few years ago, they installed a solar power station. When the electricity came back to the village, everyone was happy. But this solar power station can be used in sunny days, it can be rained. After a few years, the station was damaged, no. can generate electricity anymore," said Mr. Nguyen Van Tuong, resident of Doong village, sadly.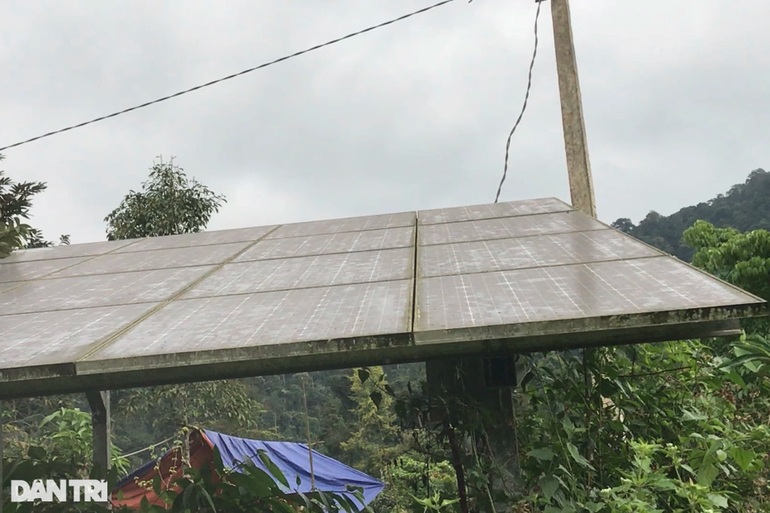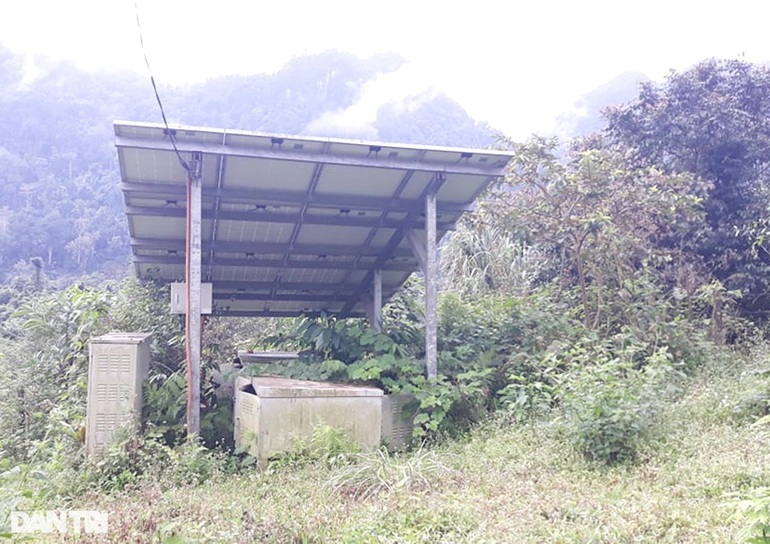 Similarly, solar panels in the villages of Thuong Trach commune, Bo Trach district are also not effective. In this mountainous commune, there are 18 villages installed with solar power systems, but currently, many stations are damaged and do not generate electricity. The panels are not maintained, covered with dust, moss, underneath, the battery cabinet is covered with weeds and trees.
According to local people as well as village teachers in Thuong Trach commune, solar power can only be used for 6 months in the dry season, and in the rainy season, it is almost impossible to generate electricity.
"In winter, the classroom is always dark, this is the time when I need electricity to light up the most, but solar power can't be used. Solar power is only for the first year, now it's flickering and near It seems useless. I just hope there will be electricity soon so that people will have less trouble, and the students will also have better learning conditions," said teacher Dinh Thi Quyen, a teacher at village 61. Thuong Trach commune confided.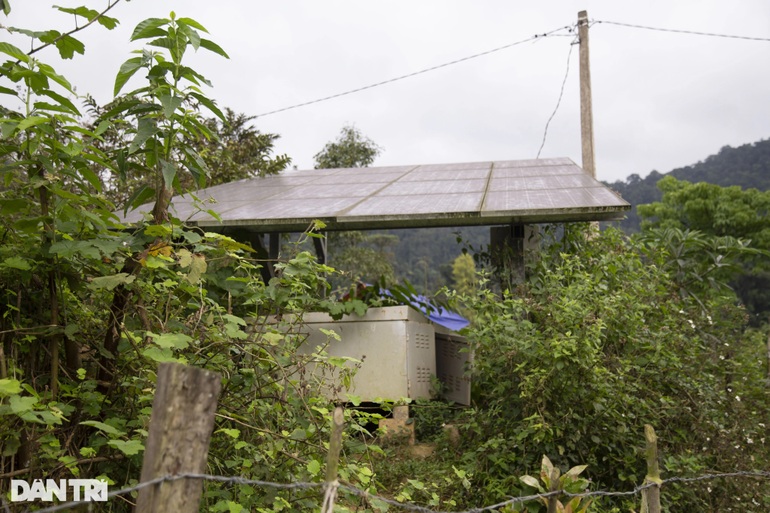 Regarding the above issue, Mr. Nguyen Viet Ha, Deputy Director of the Department of Industry and Trade of Quang Binh province, cum Director of the Solar Power Project Management Board, admitted that there are many damaged solar power stations. , could not generate electricity. Quang Binh province has also assigned the Center for Industry Promotion and Trade Promotion under the Department of Industry and Trade to make statistics on damaged points and have a plan for replacement and repair.
It is known that the Center for Industry Promotion and Trade Promotion is assigned to manage the backup equipment of the project, including 309 panels, 120 batteries and other accessories. According to the center's staff, the area enjoying the solar energy project has a humid climate, few months of sunshine, and frequent floods. In addition, people use too much capacity, do not maintain well, the management team is not professional, causing the power generation points to quickly deteriorate and be less efficient.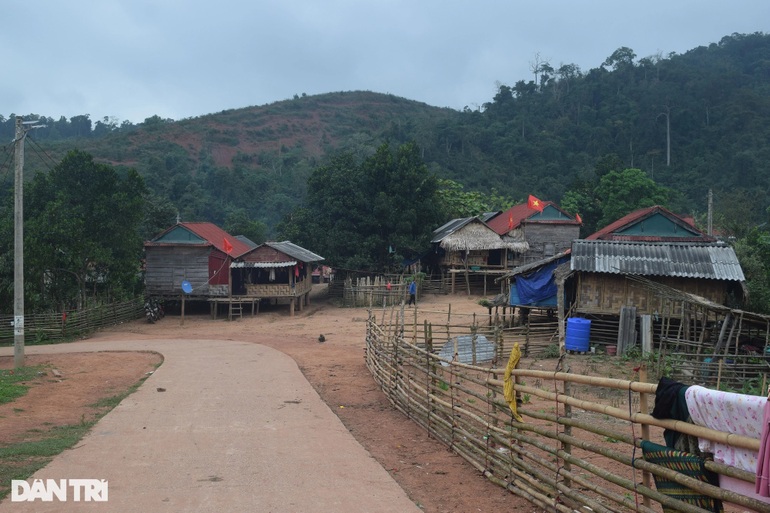 Regarding the existing solar power stations, some points are still operating well, but some points are damaged, the People's Committee of Quang Binh province and the Department of Industry and Trade have also assigned the Center for Industry and Trade Promotion to set up The project is for repair, but it is still being submitted and waiting for funding," Mr. Ha said.
It is known that Quang Binh province is also planning to pull electricity to the national grid with 5 central villages of 2 communes Tan Trach, Thuong Trach, Bo Trach district with a total cost of 110 billion VND. When solar power cannot meet expectations, grid power is considered a great hope after months of waiting for people in remote areas.
You are reading the article
The current status of damage at the solar power project is nearly 14 million USD

at
Blogtuan.info
– Source:
dantri.com.vn
– Read the original article
here