Văn hóa
The unexpected ending of the famous beauty queen twice named "tieu tam"
(Dan Tri) – In both of the famous love affairs of Miss Ly Gia Han, she was named "the third person". At the age of 52, Ly Gia Han is still considered the most beautiful Miss Hong Kong.
Ly Gia Han makes everyone admire for her timeless beauty. At the age of 52, she still retains her youthful appearance, slim figure and luxurious life with "giant" Hua Tan Hanh, the son of one of the richest families in the port country. However, few people know that, in order to touch the current success and happy life, Ly Gia Han has to suffer bitterness and disparaging words of public opinion because of two love stories full of discord.
Ly Gia Han, born in 1970, has two Portuguese and Chinese bloodlines in her. Thanks to possessing a hybrid beauty that is harmonious, pure, and has an out-of-the-ordinary temperament, Ly Gia Han was fortunate to catch the eyes of many directors and have the opportunity to act in films. However, Ly Gia Han was really famous when she was crowned at the Miss Hong Kong pageant in 1988.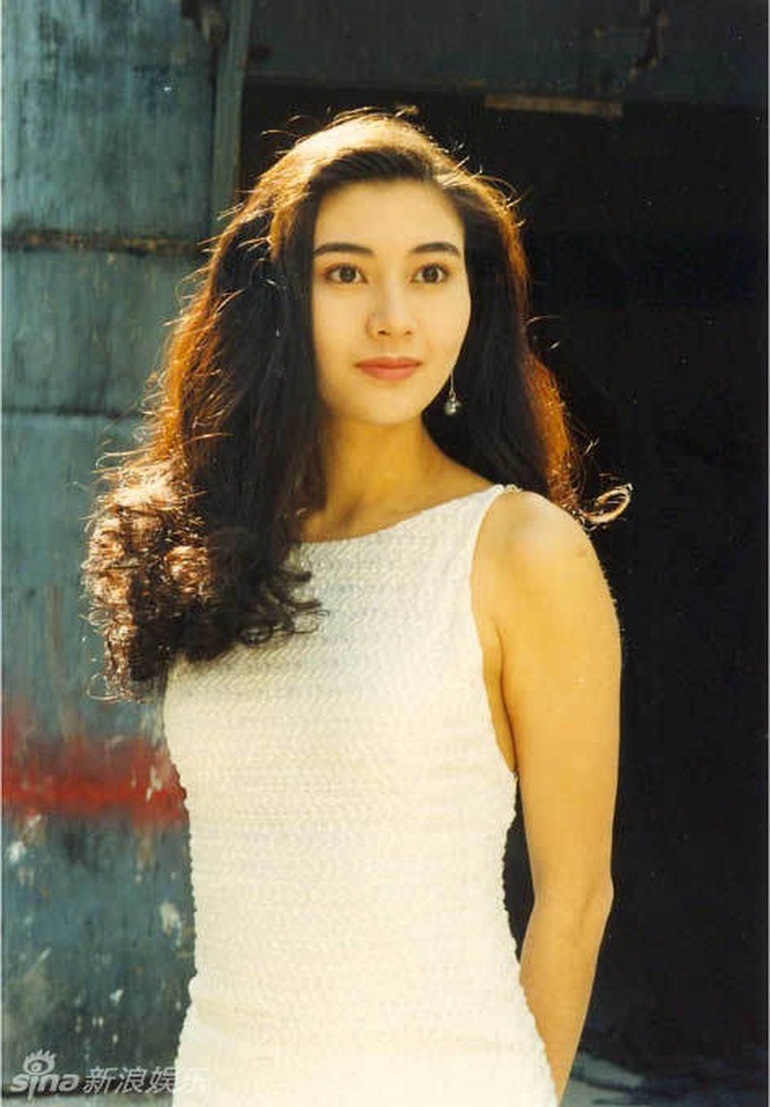 Referring to the beauty of the Ly family, the public cannot forget her presence in a series of famous works such as: The ghostly good girl 2, Tieu arrogant Gypsy: Dong Phuong Bui Bai, Nguyen Chan Hiep, Fallen Angel, Snow Mountain Phi Ho, Phuong The Ngoc, Hao Mon night nest…
Ly Gia Han's beauty used to make Asian men fall in love and is considered the typical beauty of female artists from the country in the 90s and early 2000s. Together with Quan Chi Lam, Truong Man Ngoc and Lam Thanh Ha, a beauty born in 1970, became the four great beauties of the entertainment village of her homeland.
Ly Gia Han stopped her artistic activities after marrying businessman Hua Tan Hanh in 2008. She occasionally participates in a number of shows. events of the entertainment industry, modeled for some brands, took pictures for some famous magazines. Ly Gia Han's charm has not diminished with the public even though she is no longer acting or appearing regularly in the media.
Besides her career in the entertainment industry, Ly Gia Han is also famous for her complicated love life. Among the love affairs of Ly Gia Han, the most famous is the love story with the giant Luu Loan Hung and the marriage with businessman Hua Tan Hanh.
Criticized for being the "child" of billionaire Luu Loan Hung
Luu Loan Hung is a famous billionaire of Hong Kong, once one of the 5 richest people in Hong Kong and in the top 65 richest people in the world according to Forbes magazine (USA). He used to date with the top beauties of the Chinese entertainment industry such as Quan Chi Lam, "The most beautiful Miss in the port country" Ly Gia Han … even though he has a wife.
Luu Loan Hung and Ly Gia Han met when the billionaire Luu was over 40 and married, while Ly Gia Han was only in her twenties, possessing youthful and brilliant beauty. At that time, she just won the crown of Miss Hong Kong in 1988 and started working for TVB (Hong Kong), participating in a number of films.
At the beginning of her career, Ly Gia Han was also rumored to be dating the heavenly king of Hong Kong, Le Minh, after collaborating on the film. Nguyen Chan Hiep popular. The happy days of Le Minh and Ly Gia Han are gone when the actress is often seen with billionaire Luu Loan Hung.
In 1988, when Ly Gia Han was crowned Miss, Luu Loan Hung spent money for all Hong Kong newspapers to publish congratulatory messages. He shows his strong affection for his lover by constantly giving super cars, monumental villas and countless expensive branded items or trips to the world. tourism expensive. Despite the gossip and scorn of public opinion, Ly Gia Han accepted life as a concubine for the giants of the Liu family.
Regardless of the fact that she is only a "third person", Ly Gia Han also challenged "the eldest" Bao Vinh Cam, causing this woman to speak out many times in the media and in her autobiography. After many years of being challenged by her husband's mistress and unable to save her marriage, Ms. Bao Vinh Cam decided to file for divorce when she was 38 years old.
Although Luu Loan Hung divorced his wife, he did not marry Ly Gia Han. She also gradually lost her attraction to this rich billionaire because of the appearance of other pink balls. Around Luu Loan Hung, there are many beautiful people around like Quan Chi Lam or Thai Thieu Phan.
According to Hong Kong media, "old lady" Bao Vinh Cam once made an offer to billionaire Liu when he divorced: "You can marry anyone, but you can't marry someone who has hurt me." It was this saying that made Luu Loan Hung not remarry with Ly Gia Han even though he was single.
A source said, Luu Loan Hung became cold to Ly Gia Han because of the appearance of actress Quan Chi Lam, a star famous for her beauty and acting talent of the home screen in the 90s. Finally, because she couldn't stand the pressure, Ly Gia Han decided to give up.
The marriage with businessman Hua Tan Hanh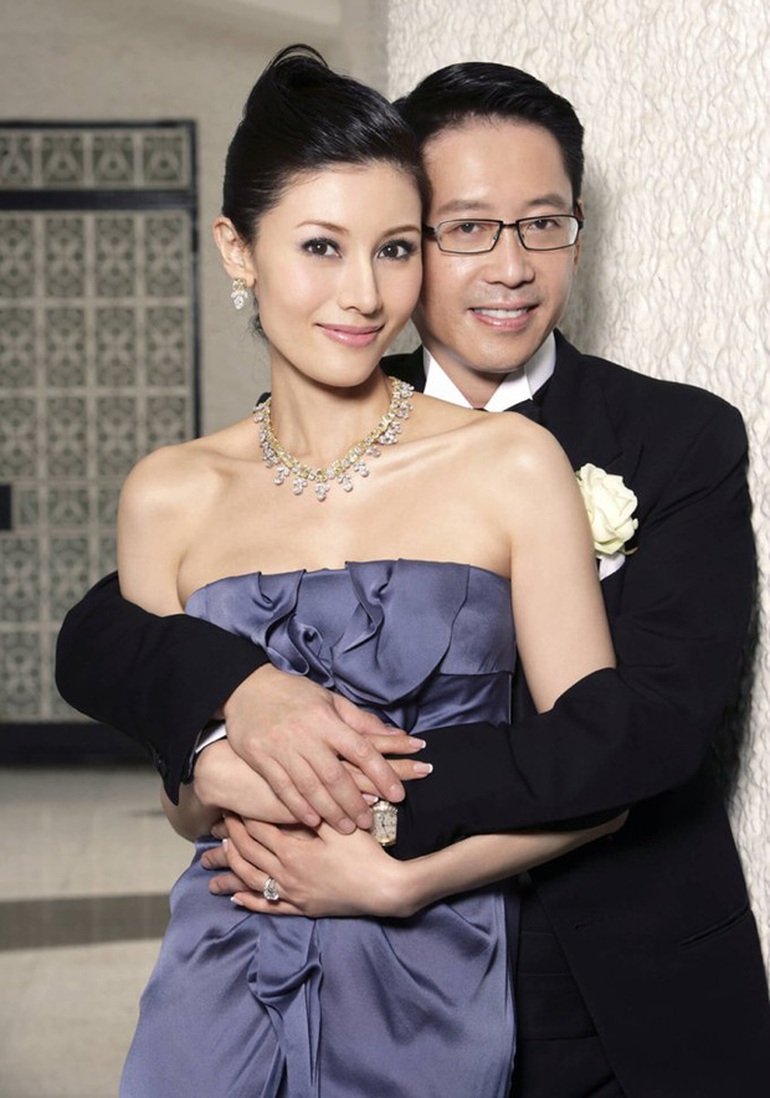 After parting with Luu Loan Hung, Ly Gia Han met businessman Hua Tan Hanh. They met in 2006 when Hua Tan Hanh was married and was the husband of Ha Sieu Quynh (the talented daughter of Macau casino magnate – Ha Hong San).
It is known that Ly Gia Han and Hua Tan Hanh used to know each other when the beautiful surname Ly was crowned Miss Hong Kong in 1988. At that time, the businessman surnamed Hua was a fan of the beautiful Ly family and secretly sent flowers to her many times. beauty to express admiration.
In 2006, when the two met again at an event, Ly Gia Han decided to open up to the young master, surnamed Hua, when he discovered that he was a secret fan of the year.
The out-of-the-way relationship between Ly Gia Han and the businessman surnamed Hua made her a "thorn in the eyes" of fans and received much criticism. After two years of knowing Ly Gia Han, Hua Tan Hanh decided to divorce Ha Sieu Quynh despite the objections of her family and the gossip of the public.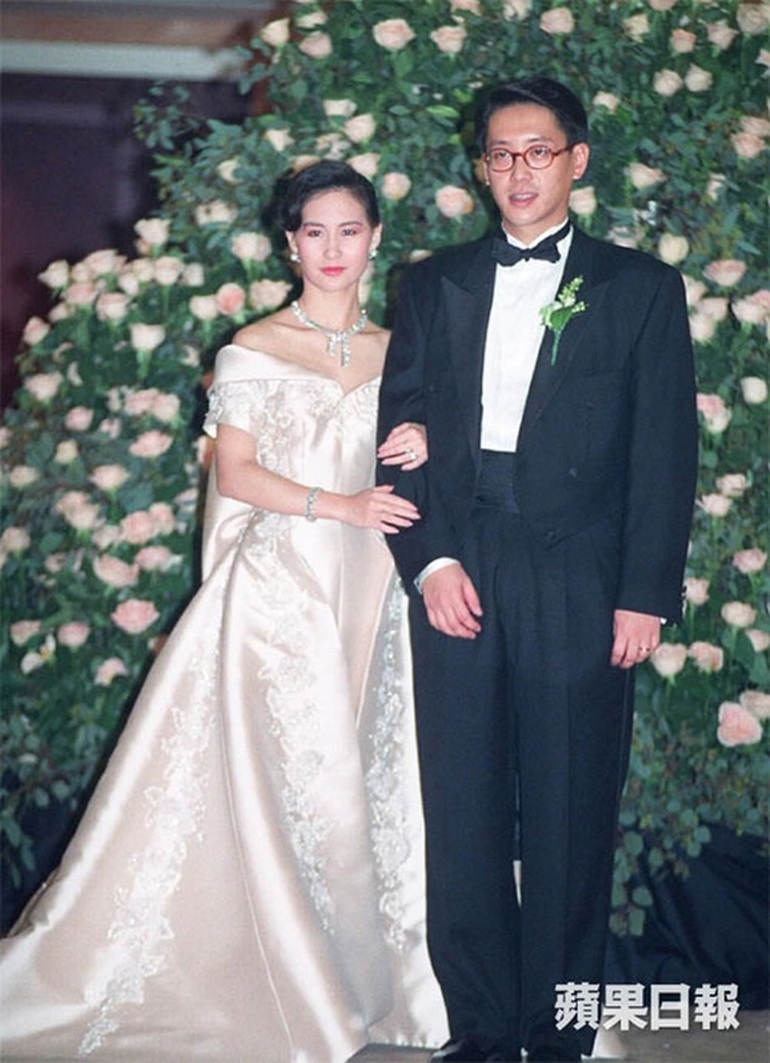 Before the media, after the divorce, Ha Sieu Quynh also spoke for her ex-husband, saying that Hua Tan Hanh deserves a new life. In 2008, Ly Gia Han and Hua Tan Hanh officially became husband and wife with a lavish wedding worth 100 million Hong Kong dollars (nearly 300 billion dong). On the wedding day, the former beauty queen wore an 8-carat diamond ring worth 50 million yuan (VND 179 billion).
After the wedding, Ly Gia Han stopped all work in the entertainment industry and devoted herself to taking care of her family. Notably, the beauty had to take many different classes, from French and Japanese to cooking, painting, and aristocratic rules to meet the requirements of the Hua family.
According to some sources, Ly Gia Han must comply with the strict rules of her husband's family such as having to serve tea to the elderly during the holidays, having to have dinner at home at least twice a week. appear in front of the press often, do not attract excessive media attention, must dress discreetly, do not show private affectionate acts in crowded places…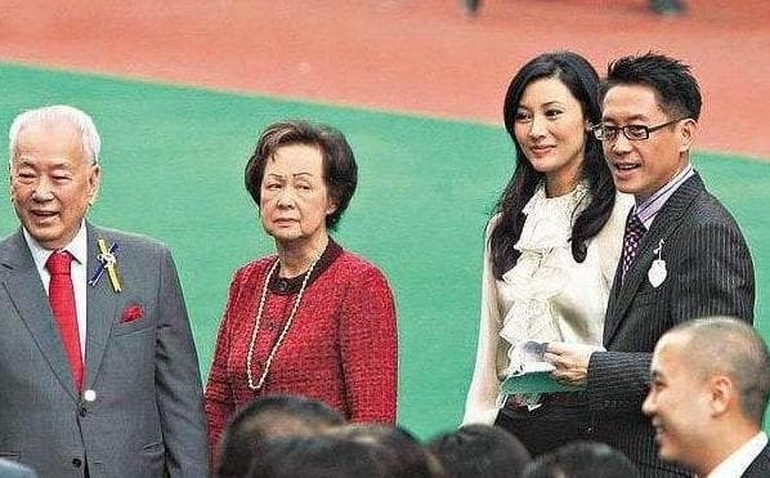 Although loved and protected by her husband, Ly Gia Han was not loved by her mother-in-law. Hong Kong media many times mentioned the relationship between her and her mother-in-law. Hua Tan Hanh's family does not accept a daughter-in-law who comes from the entertainment industry and has too many markets. Her relationship with her husband's family only really improved when the actress gave birth to her first son.
In 2018, when Mr. Hua The Huan (Ly Gia Han's father-in-law) passed away, Hua Tan Hanh and Ly Gia Han were not allowed to inherit assets of up to 420 billion Hong Kong dollars (1.2 million billion dong) from him. . Instead, the money he leaves behind will be deposited into a trust fund, each month the family only receives about 2 million Hong Kong dollars to spend.
After giving birth, Ly Gia Han's health declined and she had to be hospitalized to remove a tumor in her uterus. However, on her personal page, Ly Gia Han is always proud of her current happy marriage with the giant Hua Tan Hanh. The actress and her husband often attend events together.
Currently, the former beauty queen spends all her time with her husband and children. The couple owns a villa area of ​​9000m2, of which the house is 900m2 with a total value of up to 1.3 billion Hong Kong dollars. In addition, the former beauty queen also owns a luxury yacht worth 90 million yuan (VND 323 billion).
At the beginning of January 2022, Ly Gia Han caused a stir in the public when she shared the information that she experienced a 48-hour life-long death. The beauty revealed that she had difficulty breathing, her heart rate increased sharply, could not walk, and had to be hospitalized. Doctors said that if she lost consciousness because blood could not enter the brain, Ly Gia Han's body could turn into a vegetative state.
Fortunately, she was out of danger, but when Ly Gia Han shared her health status on her personal page, the audience had an extreme reaction to the beauty, recalling her husband's scandal in the past. Before the onslaught of the online community, Ly Gia Han had to lock comments on her personal account.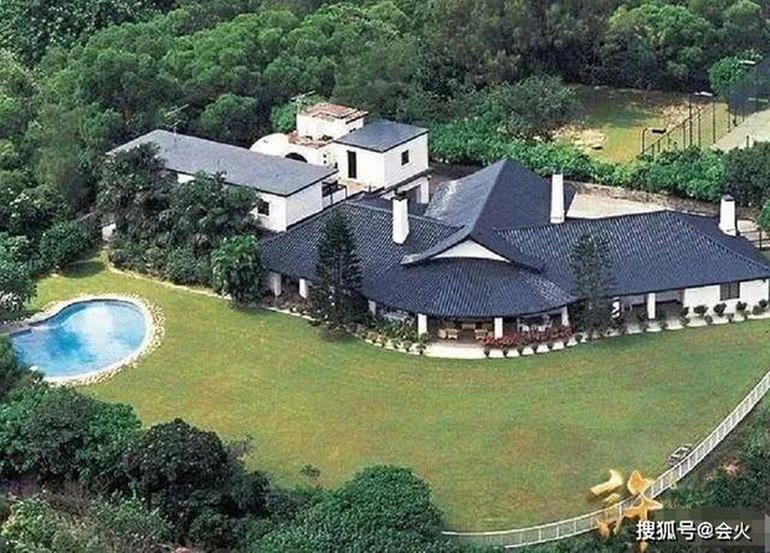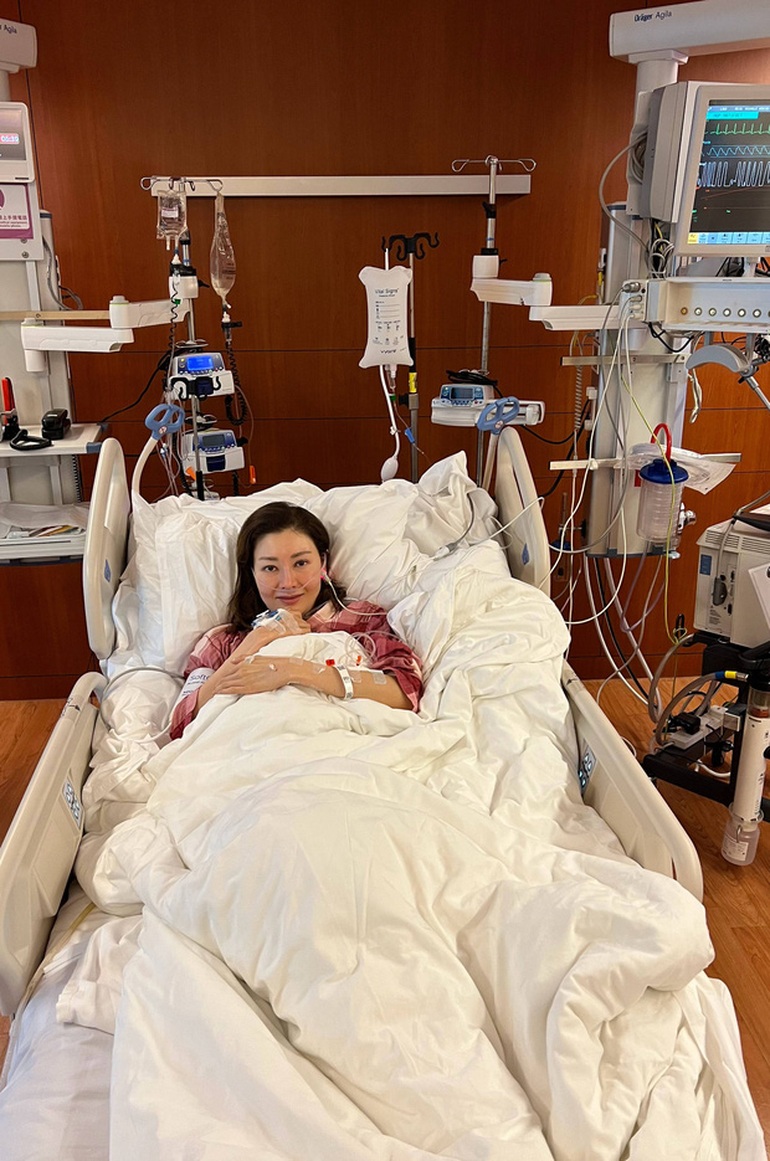 You are reading the article
The unexpected ending of the famous beauty queen twice named "tieu tam"

at
Blogtuan.info
– Source:
dantri.com.vn
– Read the original article
here