Life Style
The way the association "has to get rich" uses assets to earn hundreds of millions/month
Buying a home or renting has been a debate that has been going on for several decades. But when it comes to Gen Z, it turns into buying a house to live in or… to rent out. That's right, you are not mistaken, the way to increase income from your own property, which is hot recently, is to rent from the house you own.
The real estate market is increasingly hot, many people want to own a house but it is full of difficulties. At the same time, there are a few other facts like today some people no longer like to live in a city, or like to travel in airbnb. These things have made the housing rental sector hotter than ever.
You did Get rich in your 20s how, tell me!
Step 1: Share the story on the topic "Money makes money" in the form of an article or video.
Step 2: Upload the contest on your personal page in public mode with the hashtag #LamGiauTuoi20 #CafeF #Kenh14 or send it to the BTC via the website Get rich in your 20s email [email protected] or fanpage Kenh14.vn and CafeF.
Of course, young people with "business blood" will not miss this opportunity to make money. Let's "meet" the following 3 young people to better understand how this "money makes money":
– Nghiem Thanh Anowns a real estate company in Hanoi and co-owns 33 apartments.
– Female Hoai Linhat the age of 26, she owns a system of luxury apartments for rent.
– Pham Tung Duongat the age of 21, owns a desirable property: 5 billion-dollar apartments and many other valuable real estate.
Earning several hundred million a month from renting a house
The first thing these three young people have in common is that they all have a steady income from renting houses. Not only that, from the initial capital, he expanded his business, helping to make money faster and more.
In 2019, Duong was only 20 years old when he founded his own company specializing in Tourism and Homestay Management. The guy bought 5 more apartments in Hanoi and used it for long-term rental or short-term homestay rental. By 2020, these 5 apartments are in the form of installment payments, after deducting all loans and purchases, the estimated income is up to 80-100 million VND/month.
And Hoai Linh has turned a capital of 36 million into a property of 6 billion after only 2 years of working in this field. Up to now, Linh is managing nearly 40 luxury apartments for rent in Hanoi. 1-year revenue is about 5 billion dong, with a profit of 22%.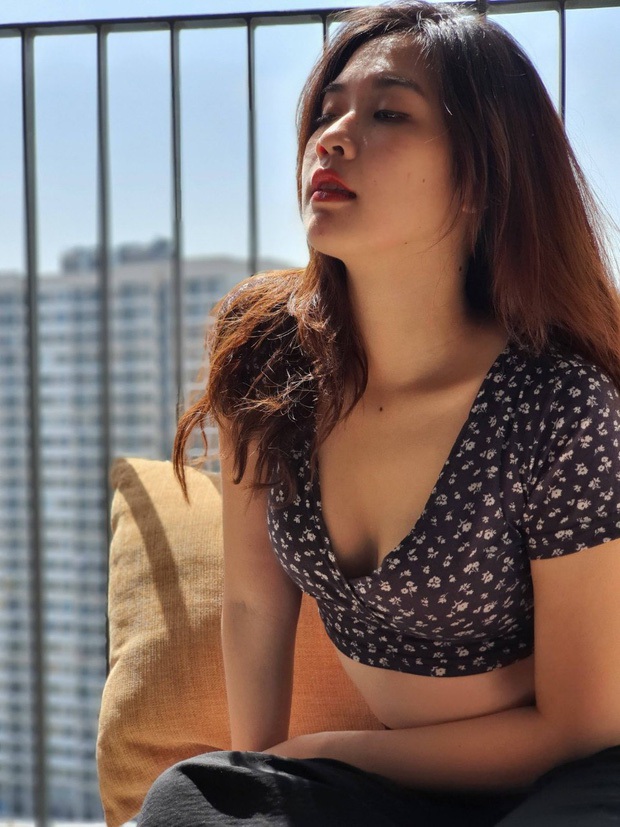 Starting from a real estate agent, Thanh An started renting apartments at the age of 23. With a very modest initial capital, he invited a few friends to contribute money to invest in the apartment and then rent it out. The first apartment he contributed 30 million, the second apartment was 40 million. Earn money and then reinvest it in other apartments. Like that, Thanh An's apartment "wealth" gradually increased from 10 to 20 and until now is 33 apartments in all.
Using financial leverage to support home buying
Surprisingly, all 3 started a rental business with a small capital, from a few tens of millions to a few hundred million dong. And 3 people all need to use financial leverage or in other words take out a loan.
Perhaps many young people thinking about this will feel uncomfortable and a little scared. It's debt anyway, plus the monthly interest payments. Unfortunately, I haven't made any money and gone bankrupt, what to do at such a young age.
But in this regard, Hoai Linh shared that an older brother helped her be braver to enter this profession with the advice: "If I know how to use financial leverage wisely, all difficulties in capital will be much simpler."
So with only a capital of 36 million, she paid 3 months' rent for an apartment. In order to save costs, she repaired the house herself under the advice of friends as a designer, where she needed to hire workers. After completing the house, she accepted long-term tenants for about 1 year. Customers pay 1 year rent, Hoai Linh takes this money and borrows more from a bank to reinvest in other apartments. This is a classic way to rotate capital in business and is also the secret of capital rotation of apartment business people like Linh.
Therefore, it can be seen that with careful preparation, debt risk will be better managed. After studying and working during the day, sleeping only 3-4 hours, Tung Duong has accumulated 500 million and tried his hand at real estate. Thanks to his family's bank loan with a subsidized interest rate of 10.8%, Duong bought his first apartment in Long Bien for 1.2 billion VND but 52m2 wide with 2 bedrooms and 2 bathrooms.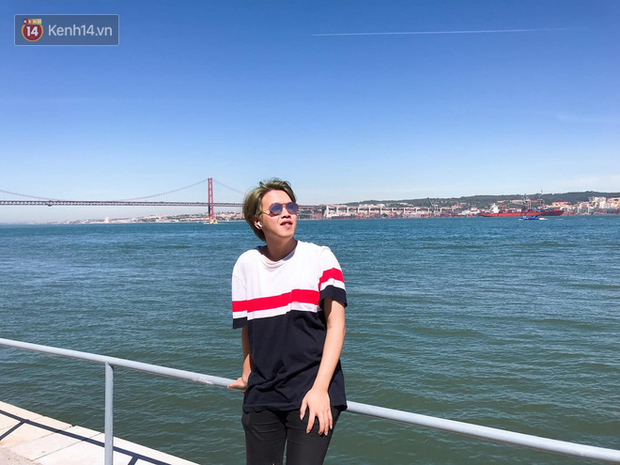 Without relying on her parents for help, An used financial leverage (debt) to buy a house. However, the house will become a liability if it is only used for living and still has to bear monthly bank interest. Therefore, An sub-leases his house, and he himself stays in the rented house.
"I consider a newly bought house as a means of transport investand I still rent a house because it is much more convenient to travel."An shared.
An himself also put in a lot of effort and overcame many difficulties to get what he is today: When I first invested in an apartment with a friend, my parents didn't trust me very much. But all parents will react the same way, hearing their children hold a large amount of money, telling them to go 'invest' is scary. But over time, when my parents saw my work develop, they trusted me more."
Tips in the story of money making money from buying a house and then renting it out
Although owning a house early, Thanh An does not encourage young people to buy a house to live in when they do not have enough money. Sharing the same opinion with Thanh An, Hoai Linh said: "Under 30 years old and unmarried It is not necessary to buy a house. If you have enough money, you can buy a house, then mortgage the house to invest in other types of assets. This is a smart way to leverage assets to generate wealth."
She also said that if you want to start a business, you don't need too much capital or money. For example her story. Business people always borrow money because the power of financial leverage is extremely magical. If you invest 1 dong, when the profit x10 you only get 10 dong. However, if you borrow another 9 dong to have 10 dong in hand, then you can get 100 dong, 100 times more than the actual capital you have to spend.
However, investing from home is really not that simple. Especially when it comes to cash flow. Because buying a house is not an immediate rental or just a deposit, it also includes other fees for furniture and procedure costs.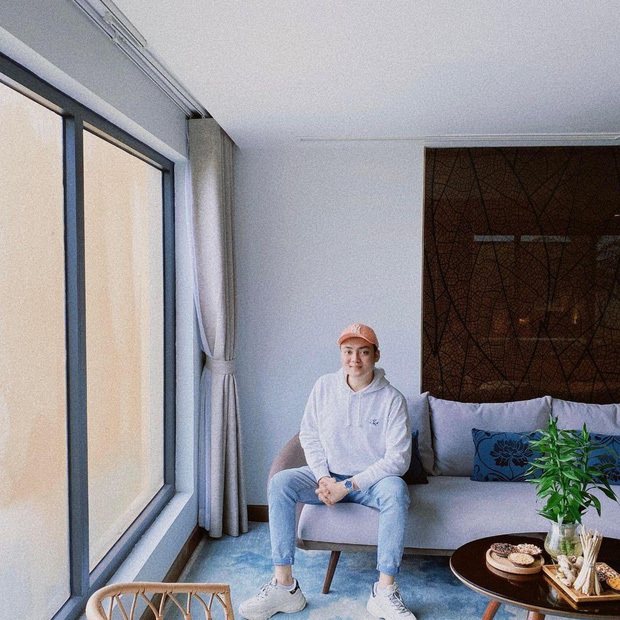 Thanh An advises that: "If you borrow money to invest in rental apartments, the more you have to coordinate the stable cash flow, otherwise interest will become a burden every month. You should also carefully research the house you intend to buy, the purpose and need to use them to avoid regrets in the future."
Thanh An believes that every young person will meet many opportunities, it is important to be equipped with enough knowledge to make the most of those opportunities. "Just like a player when receiving the ball on the field, must have enough skill to handle it to convert the opportunity into a brilliant goal." – An simile.
1 billion already in hand, but how can the money lie still and not move. Youth is a big investment recklessness to get results Money begets money with many valuable lessons. That is also topic 2 of Get rich in your 20s – The first content creation contest exploiting the topic of Youth Finance.
Please share your story on your personal page in public mode with the hashtag #LamGiauTuoi20 #CafeF #Kenh14 or send your entry to BTC via:
Website: Get rich in your 20s
Email [email protected]
Theme "Money makes money" will take place from March 23, 2022 to April 12, 2022 with many attractive prizes:
– First prize: Medal and 20,000,000 VND
– Favorite Award Selected by readers: Medals and 2,000,000 VND
– Favorites Selected by the jury: Medal and 3,000,000 VND
Quality entries will be posted on two news sites CafeF and Kenh14.vn
Competition Get rich in your 20s Invested, implemented, coordinated by Kenh14.vn, CafeF and specially attended by guests who are prestigious financial experts, influential and passionate people in the financial field. For all details see here.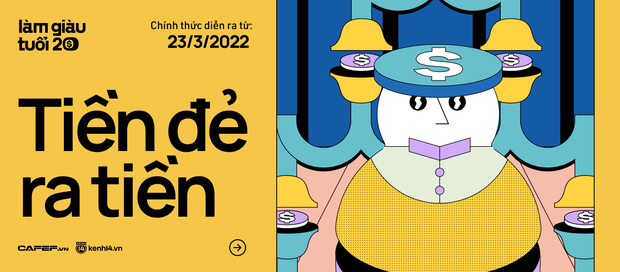 https://kenh14.vn/tien-de-ra-tien-tu-nha-cho-thue-cach-hoi-ham-lam-giau-dung-tai-san-de-kiem-tram-trieu–thang -20220325124625489.chn
You are reading the article
The way the association "has to get rich" uses assets to earn hundreds of millions/month

at
Blogtuan.info
– Source:
Kenh14.Vn
– Read the original article
here