Thế Giới
Ukraine says it's about to run out of weapons amid intense hostilities
(Dan Tri) – Ukraine announced that it only had enough combat weapons for a week and called on the West to increase support as promised earlier.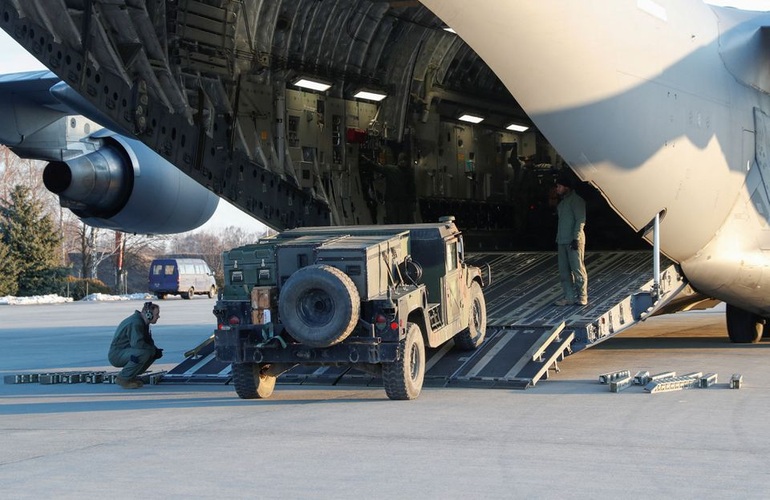 Ukraine's defensive forces are surprising when they have far exceeded Western expectations to hold and stop the advance of Russian forces, leaving Moscow still unable to control important cities.
Western officials say that Ukraine is "clearly using a lot of weapons" and more than expected. They were expecting more support during this period.
The Pentagon said that Ukraine has begun a strong counterattack in some areas to regain the initiative despite Russia's offensive power.
But according to the newspaper The Times Britain, Ukraine said it was running out of weapons needed to respond to Russian planes and tanks, and called on Germany and France to fulfill their commitments and send more weapons as promised.
Last week, Ukraine's Foreign Minister Dmytro Kuleba complained to friends that the army had "two weeks of weapons to fight" before it ran out of anti-aircraft and anti-tank missiles. And the situation is said to have only "partially improved" after countries sent more weapons in the past days.
According to the President of the Congress World Ukraine, Paul Grod, several countries, including Germany and France, have not delivered weapons support as promised. Grod said he met with Foreign Minister Kuleba in the city of Lviv on March 15 and was informed that supplies of Javelin and Stinger missiles had decreased.
According to him, the reality is that Ukraine is using up the necessary defense systems. "The military needs anti-tank equipment, air defense and more sophisticated systems. They are running out of Stinger and Javelin missiles. They need to be equipped with the ability to protect the sky. Germany has promised but nothing is imminent. The countries have to hurry because Ukraine needs weapons today," Mr. Grod said. He also said that the difficulty is that Russia has "strongly attacked the supply routes".
Recently, Ukrainian President Volodymyr Zelenskyy said that his army only had enough weapons for a week, while Russia was still shelling continuously on many fronts.
Russia has warned Western countries not to support Ukraine's military with weapons, calling it "adding fuel to the fire". Moscow also claimed it could attack any arms shipments into Ukraine.
According to The Timesthe Ukrainian army has only a few anti-aircraft and anti-tank missiles left and is said to have used the "trophies" obtained from Russia such as vehicles. military and other equipment, to increase supplies and combat equipment.
Faced with this situation, Ukraine has called on Germany and France to fulfill their commitments and send more weapons. In response, a Western official said, at this time at NATO's emergency summit in Brussels, Britain will call for "increased emergency arms deliveries to Ukraine… in order to improve its resistance capacity. ".
Germany has provided 1,000 anti-tank weapons and 500 Stinger surface-to-air missiles and has promised to deliver 2,700 more Strela surface-to-air missiles from the army's former stockpile. But only 2,000 Strelas missiles were said to be usable, and 500 were in the hands of Ukrainian soldiers.
On March 21, Germany said it would supply more of the same weapons, but sent directly from the manufacturers and not from their stockpile. However, Berlin did not provide figures or timing of the transfer.
On March 24, Britain said it planned to announce a new aid package for 6,000 man-portable missiles and 25 million pounds ($33 million) for Ukraine to pay the salaries of its soldiers. But it is still unclear what type of missile the UK is about to send to Ukraine.
Meanwhile, France has not disclosed its "defense aid" policy.
You are reading the article
Ukraine says it's about to run out of weapons amid intense hostilities

at
Blogtuan.info
– Source:
dantri.com.vn
– Read the original article
here