Học Đường
Life Style
Vietnamese quiz: "Same name but not the same, I am beautiful and you are black"
In round 1, episode 14, season 2 of the show Fast like lightningIn the match between Vu Ngoc Anh and Ngoc Tuong, MC Truong Giang and Hari Won asked an extremely interesting word question:
"Same name but not the same, I'm beautiful and you're black. What is it?"
The audience at the studio was dumbfounded for a few minutes, unable to guess the answer. Some even commented, "This question is difficult, not easy to guess". However, in just a few minutes, Vu Ngoc Anh was able to bounce the number and answer correctly. As for Ngoc Tuong's side, the answer is "Cinderella" – a wrong answer.
So what are the two things being mentioned? What two objects have the same name but look so different from each other? The answer is "GUNS".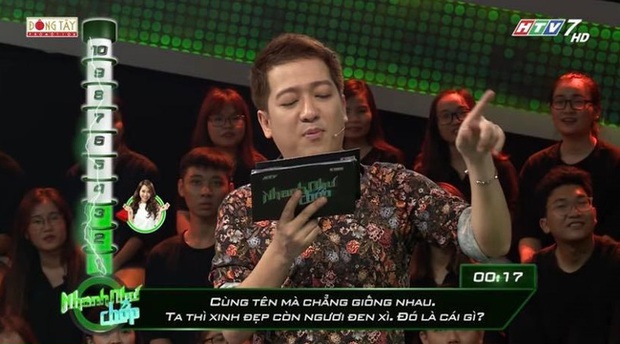 "Gun" is a weapon that uses the propellant of a propellant to launch or fire projectiles at a target; equipped for individual or group use. A type of weapon with the same structural principle as a gun but larger in barrel size, ammo, range, gunning method… is called a cannon, according to convention in weapon engineering, caliber less than 20 mm is called a gun, larger is called a cannon, however there are exceptions, for example B40, B41 of 30 mm caliber, 60 mm mortar… are still called guns.
Guns are classified by size (short, long, large, medium, small); the number of barrels; barrel structure; structural properties; degree of automation; The gun is usually black, in addition, there are many other colors such as silver, or is wrapped in brown leather,…
In addition to the above meaning, the word "gun" also refers to a flower, which is LILY. According to the dictionary, the water lily family (scientific name: Nymphaeaceae) is a botanical nomenclature to refer to a family of flowering plants. The white water lily is the national flower of Bangladesh. In some Western cultures, it is the symbolic flower of those born in July.
Water lilies inhabit areas of ponds, lakes and marshes, with leaves and flowers emerging from the water. The leaves are round, Nymphaea and Nuphar have leaves that are notched in a V from the leaf edge to the petiole, but Victoria has leaves that are completely round and unknotted. Leaves simple, alternate. Flowers are spirally arranged: sepals 4 – 12 (usually 5 – 6) sometimes colored and larger than petals as in the genus Nuphar. Water lilies can be fragrant (for example, Nymphaea odorata). There are currently several hundred different varieties of water lilies.
https://afamily.vn/cau-do-tieng-viet-cung-ten-ma-chang-giong-nhau-ta-thi-xinh-dep-con-nguoi-den-xi-dau-oc-nhanh- Nhay-Nghi-giay-la-ra-20220325163549801.chn
You are reading the article
Vietnamese quiz: "Same name but not the same, I am beautiful and you are black"

at
Blogtuan.info
– Source:
Kenh14.Vn
– Read the original article
here