Kinh doanh
Will SHB make a strong and comprehensive breakthrough after the impressive 2021?
(Dan Tri) – Saigon – Hanoi Bank (SHB) has just announced its financial statements for 2021, which have been audited by KPMG.
On April 20, SHB will hold a general meeting of shareholders and submit to the meeting for approval many important resolutions and plans. SHB sets a target of 87% profit growth in 2022, enrolling SHB in the "club" of banks with a profit of over ten trillion dong. What is the driving force that makes SHB confident to make a strong and comprehensive breakthrough?
Imprint 2021: Effective business and increased benefits for shareholders and customers
2021 is a year full of difficulties and challenges due to the impact of Covid-19 on the global economy. As one of the top commercial joint stock banks; SHB has actively responded to the policy of the Government and the State Bank, accompanying the whole country and the people on both economic fronts and social security.
SHB has implemented credit packages of more than 30 trillion VND, implemented debt restructuring, reduced interest rates and fees for hundreds of thousands of customers. The unit has joined hands with the whole country in the fight against Covid-19 with timely medical support: T&T Group, SHB Bank and businesses in the ecosystem of businessman Do Quang Hien contributed. more than 1,500 billion VND… SHB was awarded the Certificate of Merit for its achievements in the prevention of Covid 19.
According to the financial statements for 2021 audited by KPMG, as of December 31, 2021, SHB's total assets reached VND 506.6 trillion, an increase of 23% compared to the end of 2020. Own capital according to Basel II standards reached 53,231 billion VND. Charter capital reached 26,674 billion VND, completing the set plan. Capital mobilization from market 1 reached VND 379 trillion, up 12%; outstanding loans reached VND 369 trillion, up 16% compared to 2020. SHB strictly controlled operating expenses, bringing the ratio of operating expenses to total net income (CIR) down to 24.22%, is one of the joint stock commercial banks with good cost control. In 2021, SHB recovered debts and made provisions to settle all VAMC and Vinashin bonds ahead of time. SHB's pre-tax profit reached VND 6,260 billion, up 91% over the same period. The rate of dividend payment in 2021 by shares is expected to be 15%.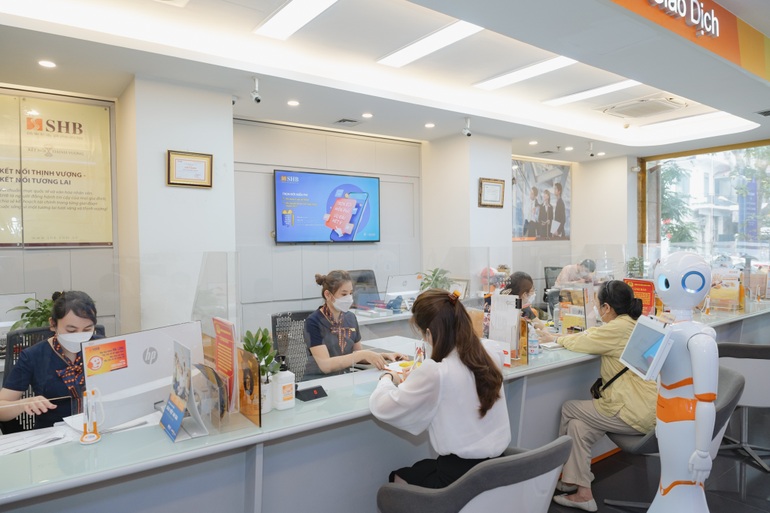 SHB also brought to investors and the market many impressive events such as: Officially transferring transactions from HNX to HOSE; divested 100% of capital at SHB Finance to Krungsri Bank – Thailand within 3 years, bringing a surplus of capital to improve SHB's financial capacity and the interests of shareholders and investors.
"Sustainable development goes hand in hand with risk management, SHB is one of the banks that completed all three Basel II pillars ahead of schedule. On that basis, SHB has applied international standards for performance measurement. In 2021, SHB has completed the preparation of the foundations for the transition to advanced capital calculation (FIRB), meeting Basel III standards on business operations. liquidity risk", said a representative of SHB.
The outstanding achievements achieved in the past time have shown the interest, companionship and sharing of shareholders and investors for SHB; at the same time affirming the business direction and strategy of the Chairman of the Board of Directors and the Board of Management and the efforts of all SHB staff.
Breakthrough plan in 2022
Following the success in 2021, SHB continues to set the target of increasingly strong development. The Board of Directors of SHB will submit to the general meeting of shareholders to approve business development goals in 2022 with some basic criteria as follows: Total assets growth of over 12%; charter capital increased by 36% compared to 2021. Pre-tax profit is expected to be at least 11,686 billion dong, up 87%. Expected dividend in 2022 from 18%.
Currently, SHB is cooperating with the world's leading strategic consulting groups BCG, IBM, IFC to provide comprehensive solutions to improve business efficiency. SHB will basically complete the development and modernization strategy of information technology and digital banking; building customer development strategies, value chain, ecosystem, taking customers as the center; improve asset quality, manage risks, focus on handling bad debts, improve safety coefficients according to regulations of the State Bank and move towards international standards…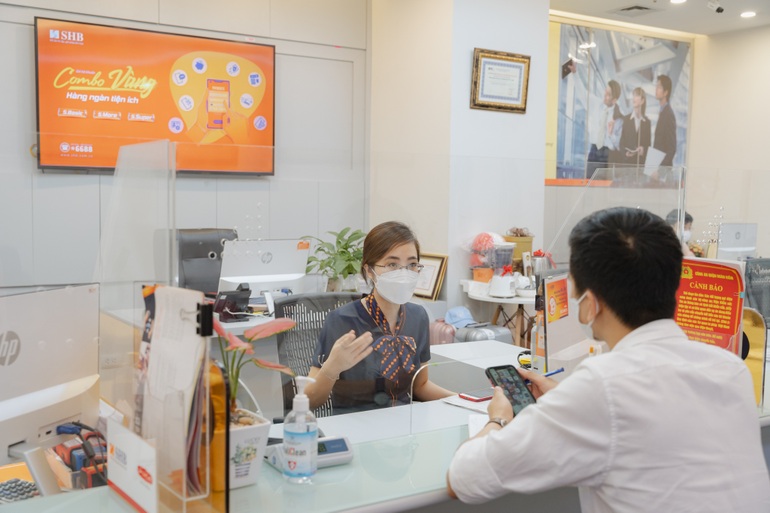 SHB invested heavily in banking modernization and comprehensive digital transformation, focusing on adding young and talented employees and applying modern and flexible methods. The Bank continues to enhance the outstanding customer experience; accelerate the digitization of services to contribute to the strong growth of demand deposits (CASA). Up to now, SHB has successfully deployed many digital products in turn, especially, SHB has put Smart Robots – products of artificial intelligence AI into service provision. SHB will expand the number of transaction points using Robots to support customers, aiming to deploy a digital transaction space throughout the system. SHB is constantly making breakthroughs, aiming to become the most popular digital bank.
SHB has carefully prepared and realized the breakthrough plan, with a solid development strategy in parallel with continuously strengthening internal strength. What SHB has been doing during the past period is a clear demonstration of the bank's capacity and long-term strategic vision. In the next long-term breakout period, SHB will make a lot of push.
You are reading the article
Will SHB make a strong and comprehensive breakthrough after the impressive 2021?

at
Blogtuan.info
– Source:
dantri.com.vn
– Read the original article
here