Since the beginning of the year until now, the price of gasoline has increased to a record, motorbike manufacturers seem to have seen the opportunity of electric motorbikes, so they have made efforts to offer new products that are not only beautiful in design but also focused on battery technology. .
In the past 3 years, the electric motorbike market in Vietnam has started to be exciting when the appearance of highly-regarded names such as YadeaMbigo, Pega, Vinfast. These automakers bring a new line of electric motorcycles with a solid design with a more modern battery format than a decade ago when the market was just a playground of Chinese electric cars, rickety and fake designs. enough brands, only cheap advantage.
If before, spending several tens of millions to buy electric motorbikes would be considered "brain problems", such as the nearly 100 million Terra A4000i launched in 2014 that soon had to "die prematurely". Now, the market for high-end electric motorbikes has revived with cars priced at the same price as high-end gasoline scooters.
The common point of these new electric motorcycles comes with a high price tag, which is the technology of making frames, grips, battery systems and especially modern connectivity features. They have partly met the needs of young customers, especially in the time when gasoline prices are constantly increasing.
Here are the 4 most typical luxury and expensive electric motorbike models currently being watched by Vietnamese people, which can replace mid-range petrol scooters.
Yamaha NEO'S: priced from £3,000
NEO'S is Yamaha's first electric motorcycle model produced in Vietnam, exported to Europe in March and is about to be sold domestically in the near future.
This can also be considered as a real electric motorcycle model of Yamaha instead of before being faked by electric cars imported from China. NEO'S is a small electric scooter with a capacity equivalent to a 50 cc gasoline model, ranked in the L1 class of Europe with a maximum design speed of no more than 45 km/h.
Because of the look of a scooter, NEO'S is quite small but has a modern design, including a pair of stylized square LED lights in front, a single motor-mounted rear wheel, rear brake, MCU control system. . This engine system is attached to the rim by bolts, so it is very easy to remove the wheel to patch or replace the tire.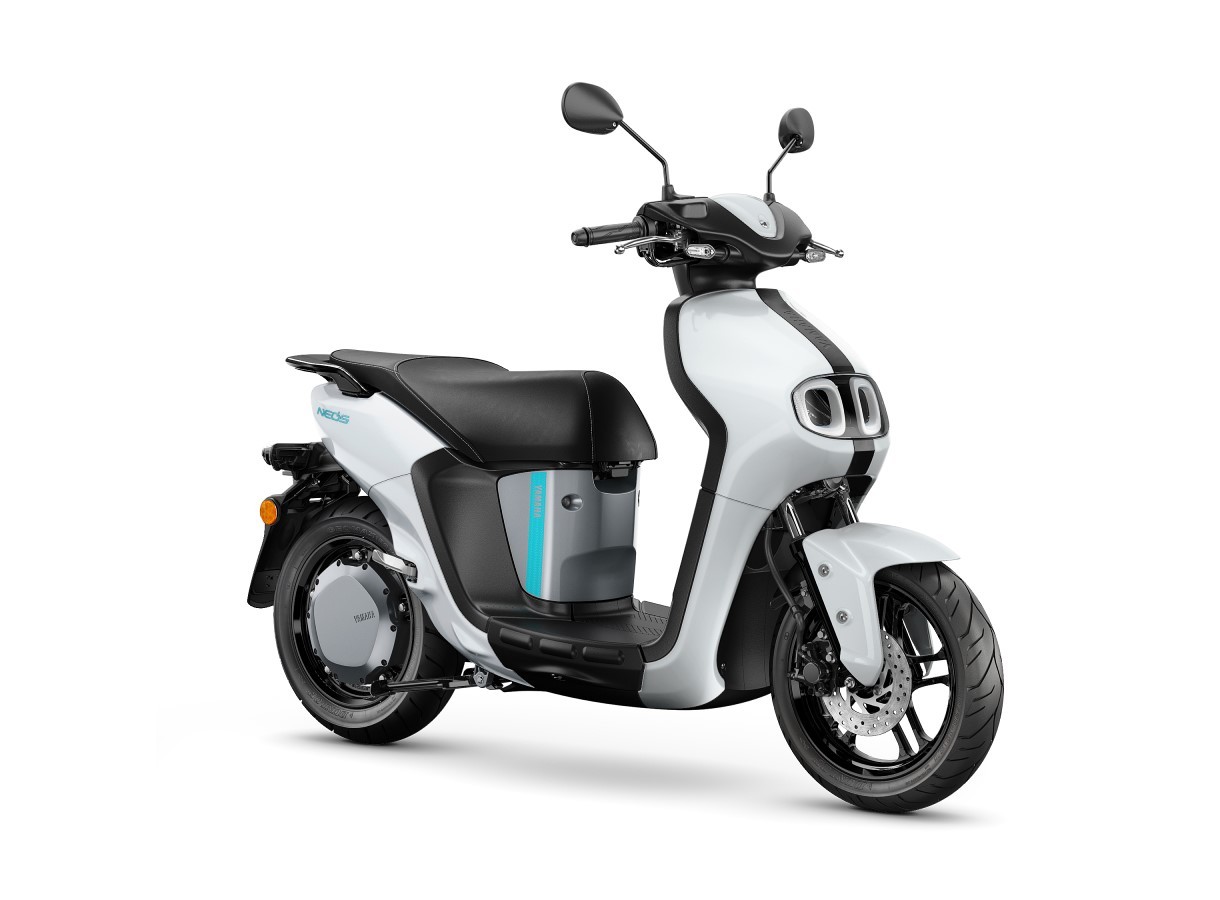 Yamaha NEO'S
Yamaha designed the NEO'S to use a battery that can be removed and charged. The dual battery pack weighs about 8 kg / piece, 1 kW / h each, helping the car achieve an operating range of approximately 37 km with an 8-hour charging time for residential electricity. Users can download the Yamaha MyRide app on their phones, which displays battery life, charging status, location and other information.
In the UK, Yamaha NEO'S is priced from 3,005 (about more than 90 million VND).
VinFast Vento: price 56.35 million VND
Vinfast's new electric motorbike model, Vento, was officially launched at the end of February with the price of 56,350,000 VND and is in the segment of near-premium scooters. Comes with a battery rental policy for 350,000 VND/month with no limit on kilometers.
Compared to the previous 3 electric motorcycle models, Vento is located between Klara and Theon based on selling price. In addition to the pure scooter design, adding a few more aesthetic details, the Vento owns many quite new technologies.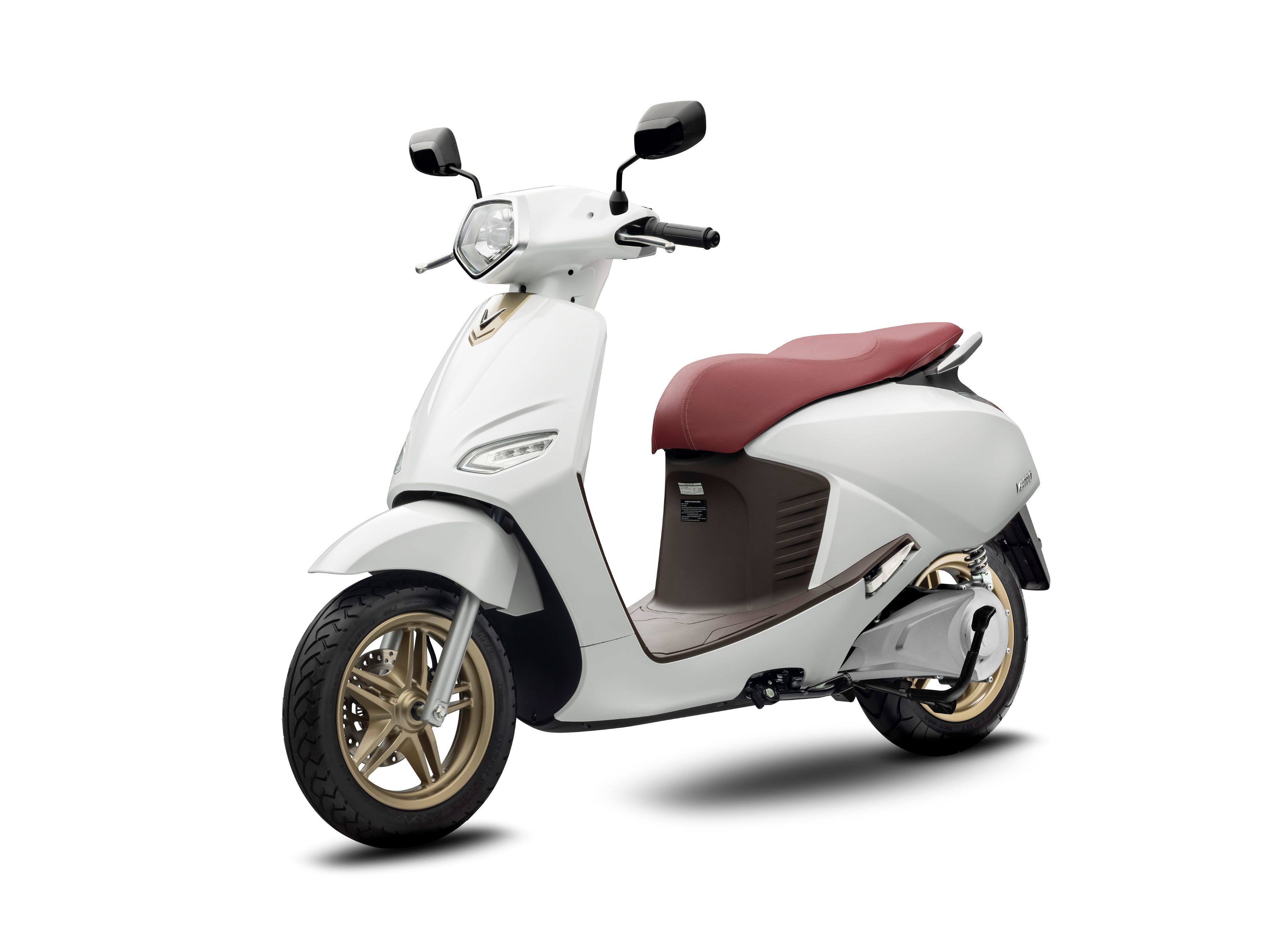 Seeing the door from the gas price, expensive electric motorbikes race to launch Vietnamese customers
Vinfast Vento has removed the mechanical twist lock to replace it with a smart key remote, and at the same time can connect the phone to replace the on/off control lock. At the same time, the smart lock can help open the electric trunk with the push of a button, as well as activate the anti-theft feature.
Notably, with Vento, users will for the first time use the VinFast E-Scooter App to check and control the car completely with a smartphone such as viewing the vehicle status, checking for errors, checking and viewing. 30-day journey history, manage vehicle condition when charging as well as search for charging points. All these features are operated in real time thanks to Vento equipped with Esim technology, making the car "online" anytime, anywhere.
The IPM motor on VinFast Vento has a maximum capacity of up to 4000 W, can accelerate to 80km / h and travel up to 110km in just one full charge thanks to the 49.5Ahh battery pack.
Yadea G5: price 40 million
Yadea G5 is currently a rare genuine Chinese electric car with a high selling price, up to 40 million VND. Since the beginning of the year, this company has continuously run a promotion campaign with discounts of up to VND 10 million in two cities, Hanoi and Ho Chi Minh City as a move to try to increase market share after Vinfast had a low-priced sales policy. more flexible.
In terms of appearance, the Yadea G5 follows the direction of urban scooters with a low saddle, fat wheels, and wide legroom. The car is 1,810 mm long, 700 mm wide, 1,160 mm high, with a wheelbase of 1,270 mm. The weight of the battery is 96 kg (car 86 kg, battery 10 kg).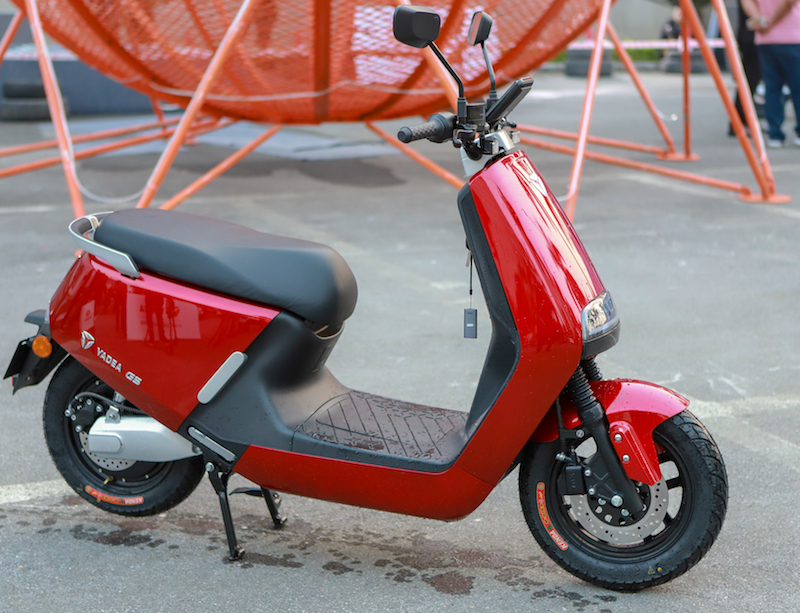 Yadea G5
Yadea G5 uses full LED lighting at the front and rear. The dashboard is a large 7-inch LCD screen, multi-information display, automatic brightness adjustment.
The car has smart features such as GPS positioning, supports smartphone connection by bluetooth, car management by phone app. Unlock with 3 ways such as mechanical key, one-touch touch or via phone connection application. The car has a USB charging port.
The power of Yadea G5 comes from an electric motor integrated with the rear wheel, with a capacity of 1,200 W (about 1.6 hp), and 2 operating modes: Eco with a maximum speed of 38 km / h and Sport at 52 km / h. H. The car can travel 65 km with a single charge in Eco and Sport modes about 55 km. Battery charging time is 6-8 hours.
Pega S costs nearly 30 million
Launched in the market from January 2020 for VND 30 million, the Pega S electric car model has a large wheel design, high claw tail like the Honda SH. In fact, this model is also the same size as the Honda SH, 2,230 mm long, 750 mm wide, 1,150 mm high. Seat height 780 mm, weight 155 kg. Pair of 16-inch cast wheels with multi-spoke design.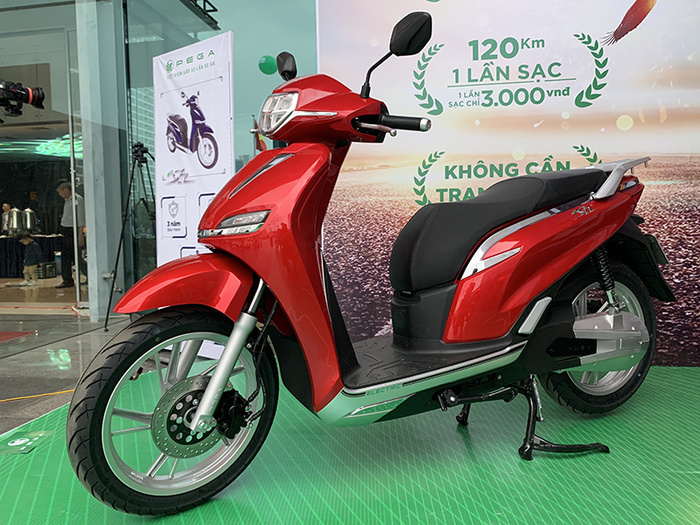 Pega WILL
The car uses an electric motor with a capacity of 4,000W (about 5.4 horsepower), 140 Nm of torque is placed in the middle and is transmitted to the rear wheel by a belt.
Pega S has 2 running modes Eco and Sport with a maximum speed that can reach 65 km / h and travel 120 km with just one charge. The car uses a 32 Ah battery with a full charge time of 8 hours. Safety equipment on Pega S is a single disc brake on both wheels, accompanied by a CBS brake system.
In terms of technology, Pega S is equipped with LED lights from headlights, positioning lights, turn signals to the taillights. Full LCD dashboard. Vehicles equipped with a smart lock system can find cars in the parking lot and prevent theft.
Dinh Quy
Are you satisfied or disappointed with your first car? Please share your story of buying a car for the first time to the Department of Motor Vehicles by email: [email protected] Appropriate content will be posted. Thank you!
You are reading the article
4 luxury electric motorbike models for the rich

at
Blogtuan.info
– Source:
vietnamnet.vn
– Read the original article
here