In this article, we will always refer to a game with a "breathable" configuration for you to experience, and its good things for you to see that even if it is "genuine", it is still possible to experience it in a good way. smooth.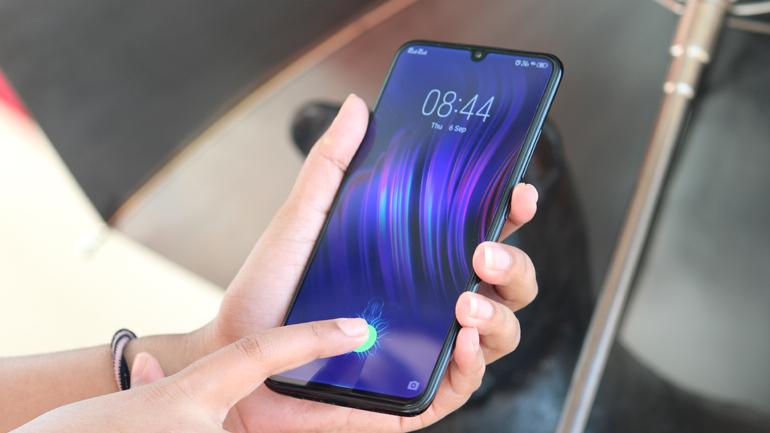 Hidden Sword Mobile is a product released for 2 operating systems Android and iOS by SohaGame in Vietnam market. This is a martial arts-themed MMORPG role-playing game that is meticulously invested in images and gameplay content. Before the launch, gamers were "rumoured" and evaluated by experts that this is the "revived" version of Tieu Ao Vo Lam, with sharp 3D graphics, the game has achieved certain successes. in the Vietnamese market.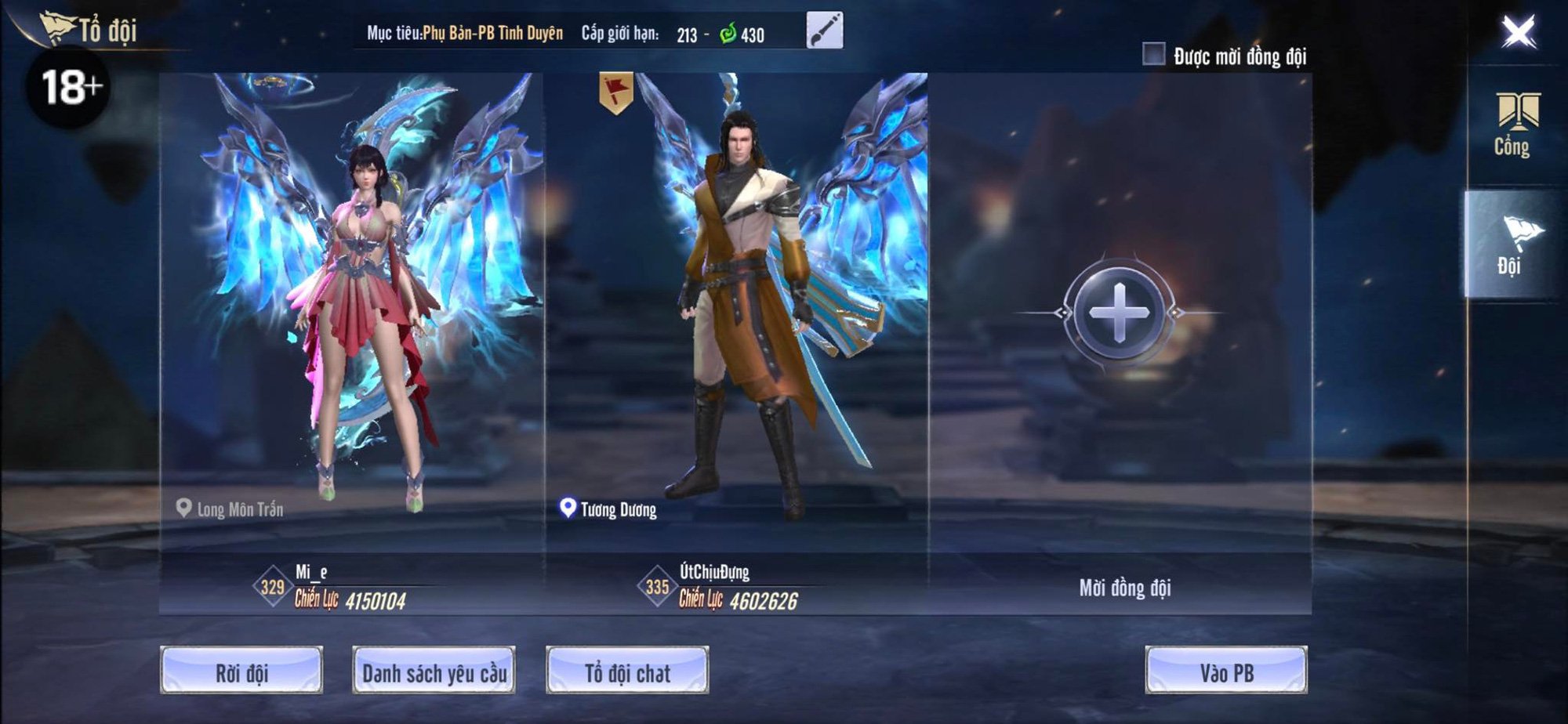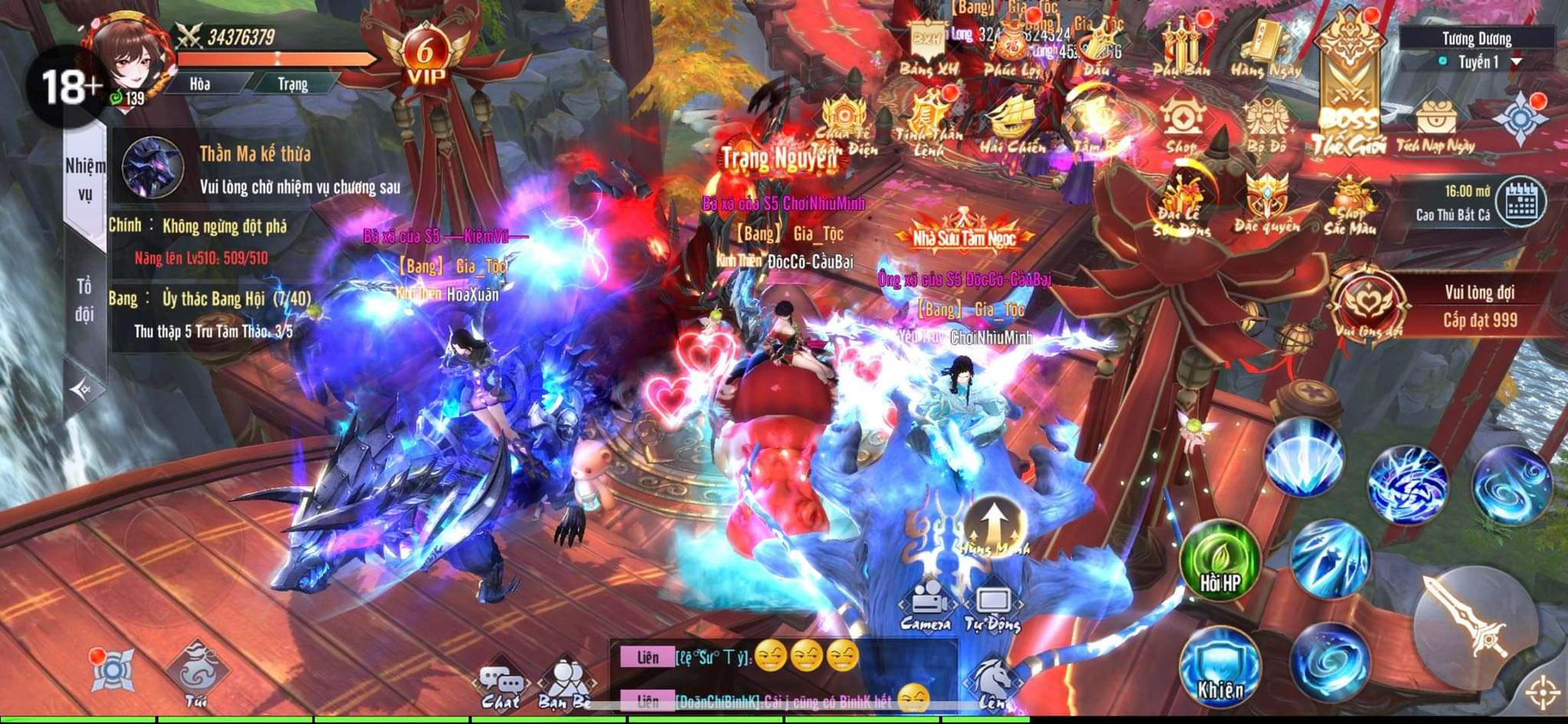 Operating system "breathable" to meet Hidden Sword Mobile
– iOS: Operating system iOS 10, iPhone 7 and above Android.
– Android 7.0 operating system, RAM 3G or higher.
Some special points?
Many unique features come from this game, briefly, the game allows you to choose martial arts and adventure to do extremely interesting ingame tasks. The player's job is to "plow the level up", become the strongest in the Gypsy to conquer the glorious peaks. Many exciting PK and entertainment activities for "farmers", "giants" in the game are waiting for them.
Graphics, backed by 3D graphics with a series of modern and most advanced technologies, Tang Kiem Mobile brings a new and unique world of Eurasian swordplay. Each frame, each scene appears extremely sharp and attractive at first sight.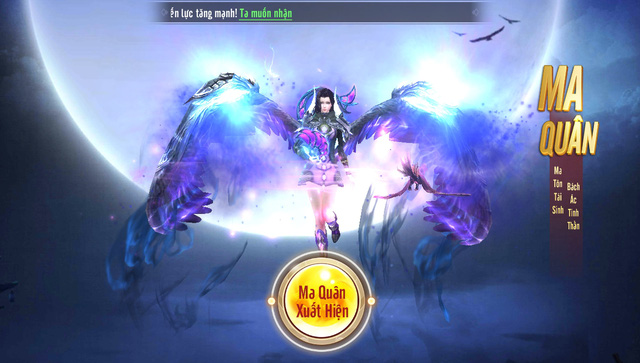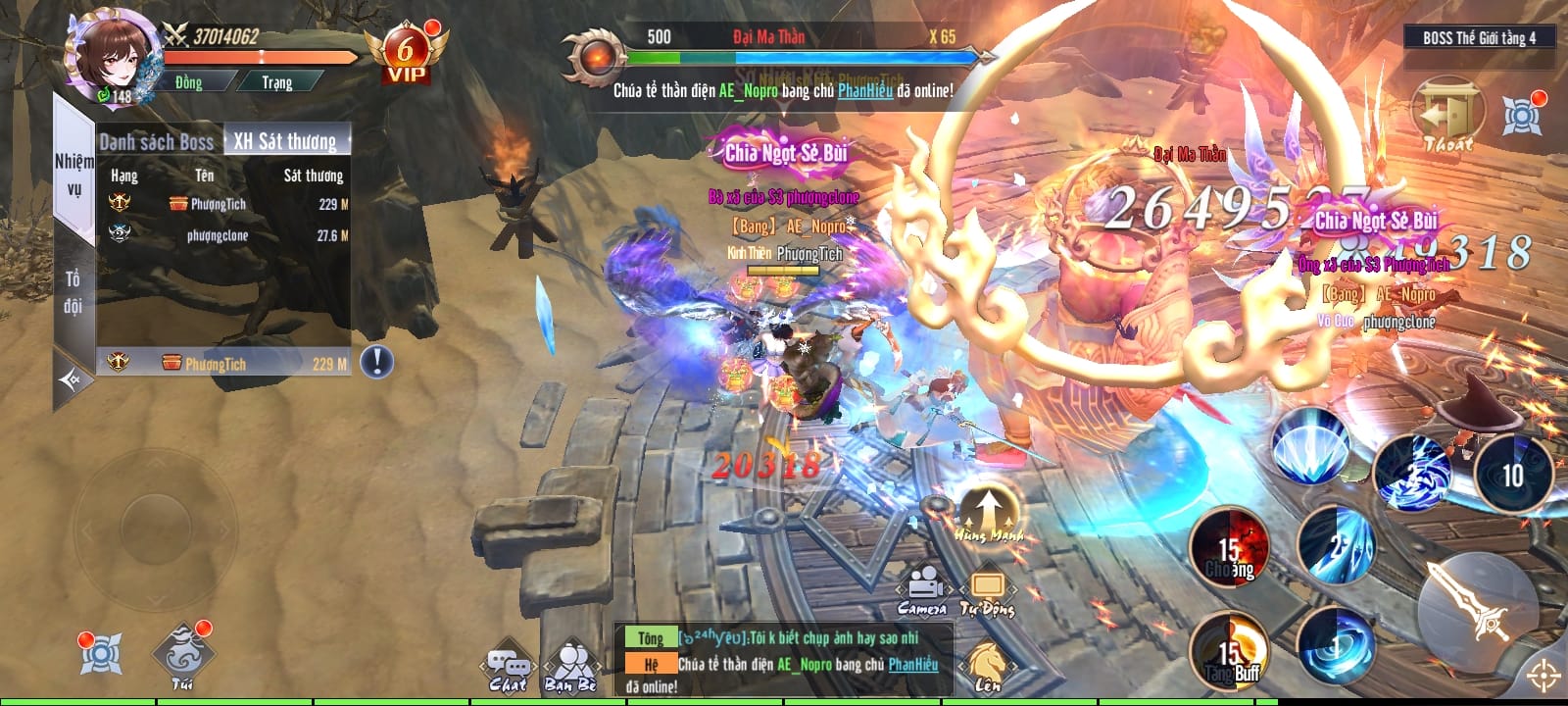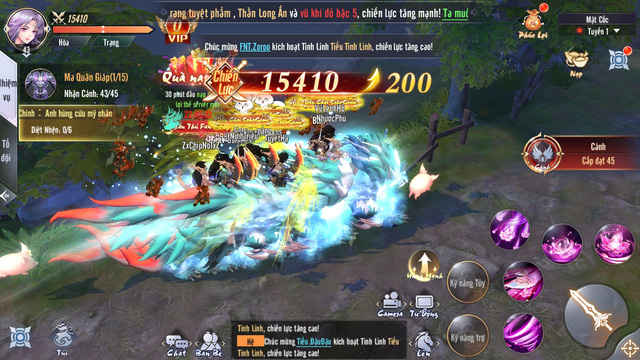 Character, Accompanying players at Tang Kiem Mobile are the 4 great sects: Hidden Sword, Nhat Nguyet, Ngu Poison and Dao Hoa. Each sect has its own shape, strength, and unique set of virtual transformation techniques that are not duplicated, ready to meet all gamers' preferences. Not only that, Hidden Sword Mobile also allows players to freely switch sects, giving gamers the opportunity to experience all sects, especially if you want to reset "remake life", discover all the features of the game and have new experiences when playing the game.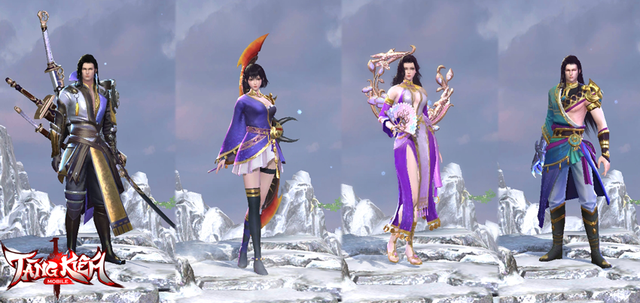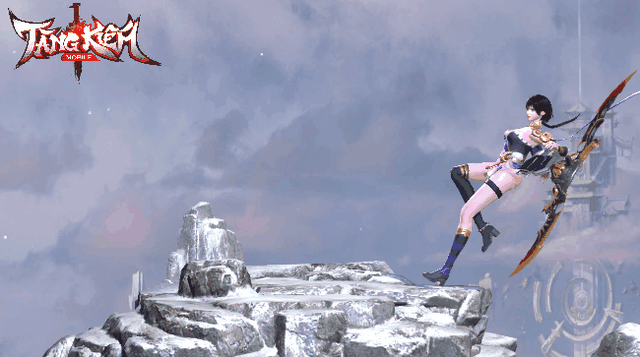 "Show" unlimited rows, That means you will be able to comfortably "show" glittery outfits because The collection of costumes, huge mounts with all styles, all unique designs are very carefully invested by NPH. Each cavalry, each outfit is meticulously designed, excellently beautiful, not inferior to PC games on the market today.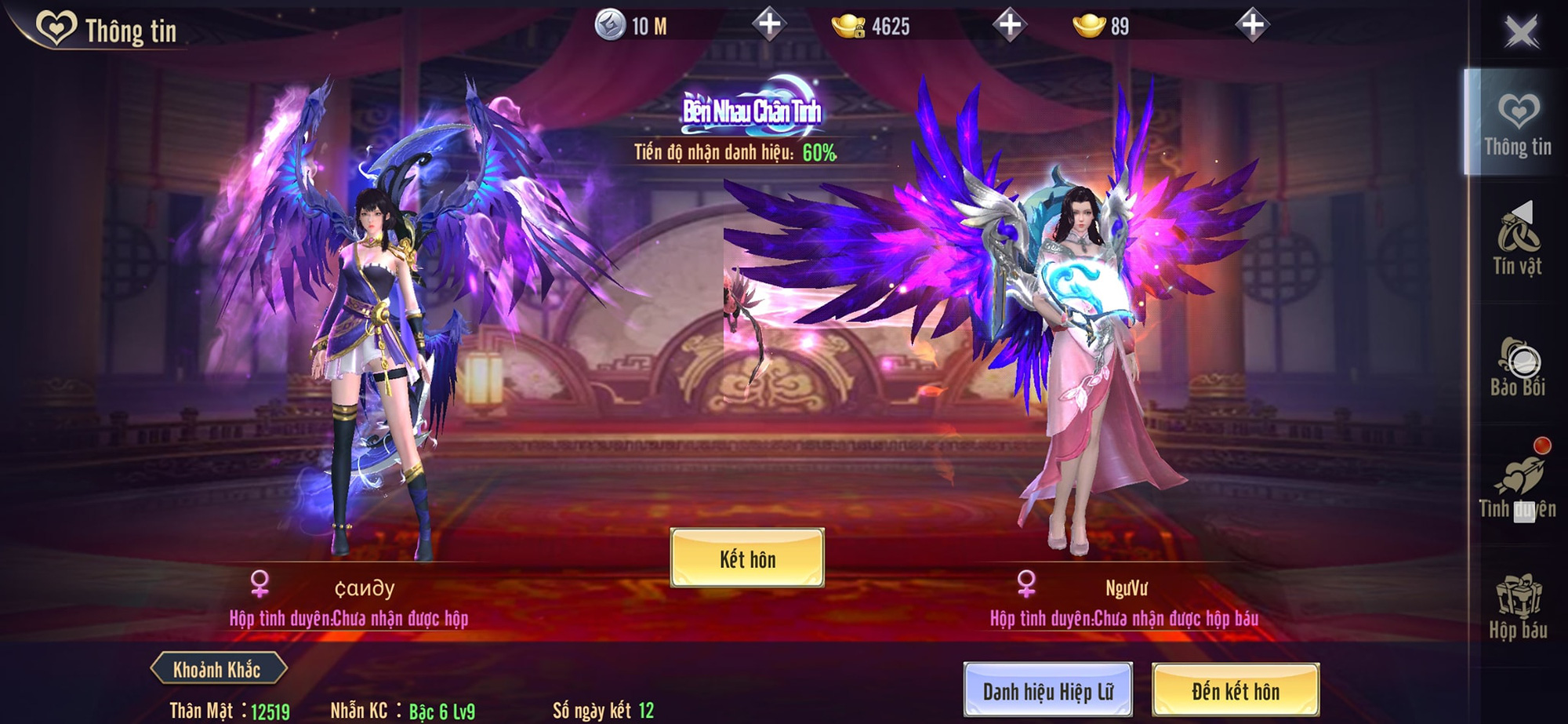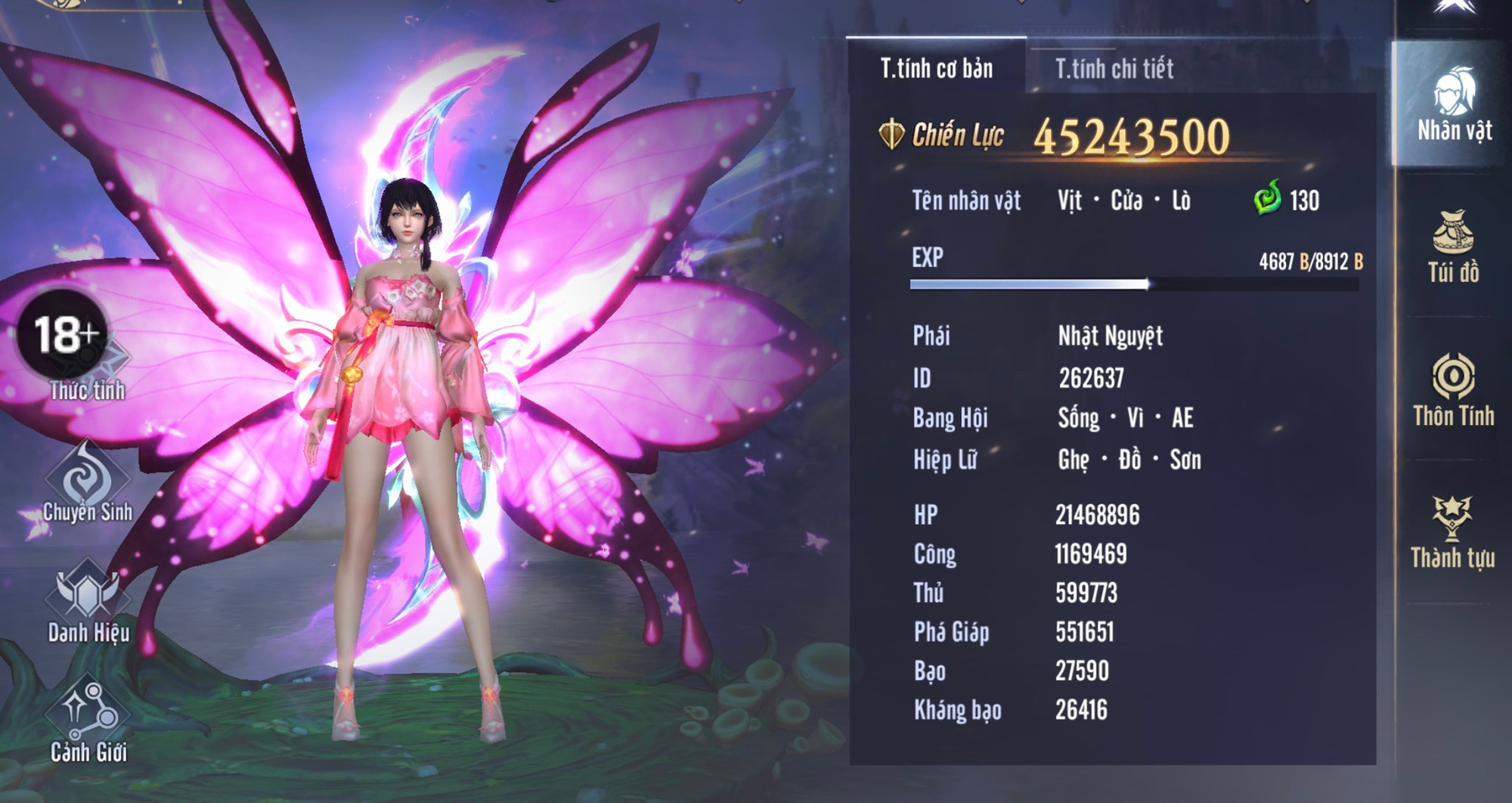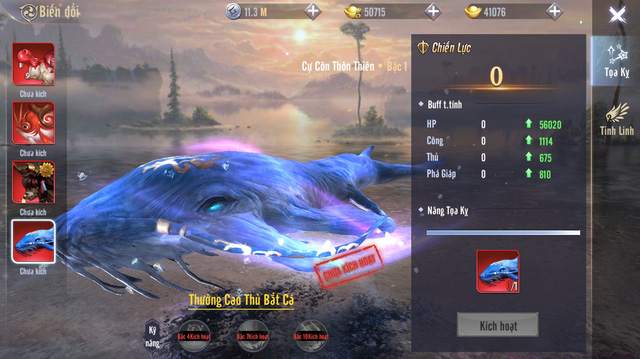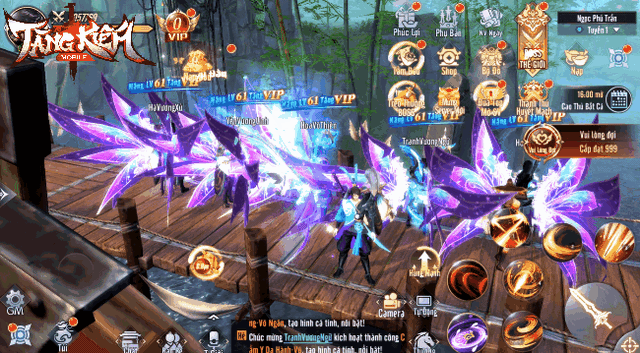 Unlimited Pk, if you are looking for a game "Pk, Pk and Pk" then this is definitely your choice. It will not be an exaggeration to say that Hidden Sword Mobile is a "paradise" for gamers who love PK with a series of top-notch inter-server PK features such as: Inter-server competition, Inter-server Tranh Ba Bang, Inter-server Chaos. server, inter-server Boss… right from the launch.
Players will be able to freely compete, PK matches anytime, anywhere with all the great heroes from all servers without facing any limits. Win or lose in skill, good PK will be respected by people.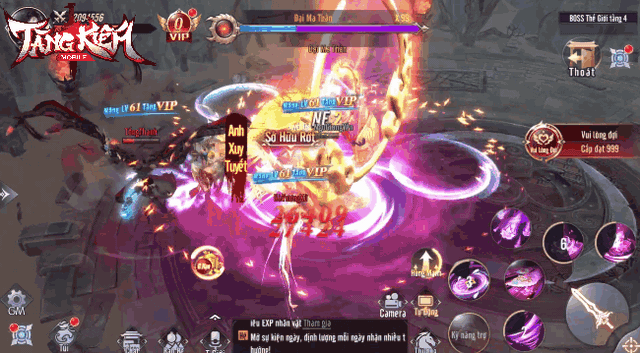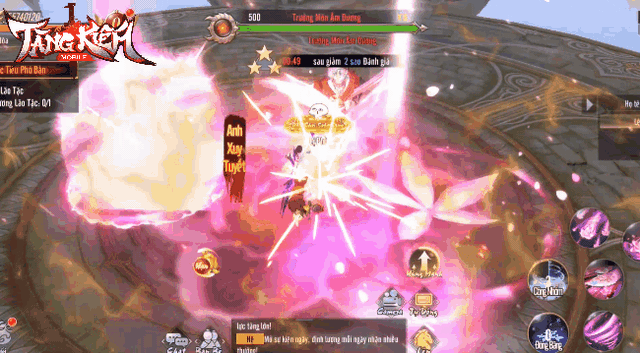 If bored Pk – there is an endless ocean... If you are tired of participating in PK battles on the ground and want to find a more strange experience, head to the endless ocean, with mysterious archipelagos hidden behind thick fog and unique treasures. unique that has never been discovered at Tang Kiem Mobile. In the Battle mode, players will be transformed into infamous pirates, operate warships with long-range cannons and participate in epic, smoke-filled Marine battles with friends. .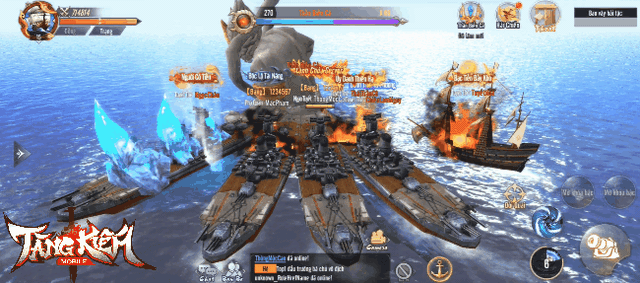 There will be a total of 7 islands and each island has different specific terrain, different Boss numbers and different difficulty levels, not only that, the more islands you occupy, the bigger the exp buff, the whole server even will level up like a hurricane.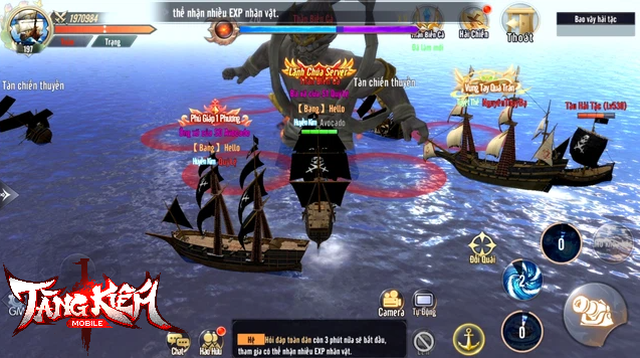 Farmers do not worry, with naval warfare, players will have more income when participating in defeating the Boss at the Battle of the Lien Server activity in the game. After successfully defeating the difficult Bosses that appear randomly in the map, the player will receive the rarest item chests, the items of red qualities that people desire.
In order to create the most favorable conditions for players, Hidden Sword Mobile also allows gamers to sell rare items and equipment obtained during plowing, hunting Boss to receive KNB, freely spending. As long as the player works hard, there will always be enough KNB to spend without spending money to top up the card.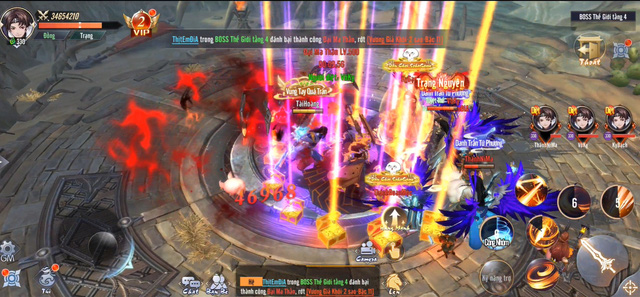 Only with the mid-range configuration, you can fully experience the above great things. It will take more time to truly discover all the interesting points of Hidden Sword Mobile. However, through what the game is showing as well as the level of support from gamers for the game, it can be said that Tang Kiem Mobile will be a bright choice for Vietnamese gamers in this era. current point.
Game download link: https://tangkiem.onelink.me/HHDJ/gk
You are reading the article
A "genuine" gaming solution but only with a mid-range configuration?

at
Blogtuan.info
– Source:
gamek.vn
– Read the original article
here