Giải trí
Earn tens of billions of dong by turning breast milk into jewelry-Young people
The idea of ​​making jewelry out of breast milk sounds weird, but a British couple has made it happen.
Safiyya and her husband came across an article about using breast milk as jewelry during social distancing and then decided to incorporate this idea into their work.
Safiyya Riyadh (37 years old, mother of three) and husband Adam Riyadh (41 years old) from Bexley, London, England, run a facility that preserves special occasion flowers and turns them into sentimental accessories. can be kept forever.
After coming across an article that suggested that breast milk could be used as jewelry, the couple decided to incorporate the idea into their work. From there, Safiyya Riyadh's facility started making more jewelry using breast milk.
This idea is well received by consumers. The Safiyya couple's business has grown by 480% compared to when it started. They now have 10 more employees, estimated to reach sales of £ 1.5 million (more than VND 45 billion) by 2023.
Safiyya Riyadh shares that her clients are mothers who have difficulty breastfeeding, those who want to mark the end of breastfeeding and also those who have to go through the pain of losing a baby. Safiyya's work helps preserve breast milk by turning it into jewelry so customers can "remember their breastfeeding journey".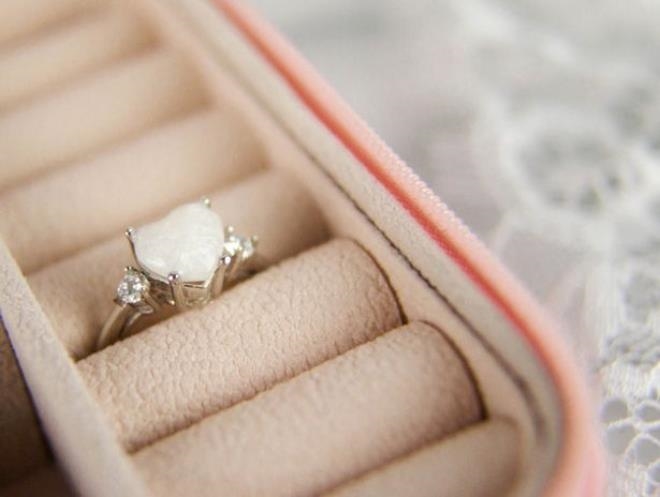 Breast milk is made into beautiful earrings, rings, and pendants.
"Personally, I cannot breastfeed for long periods of time. When I first learned that breast milk can be preserved for a long time, I wished to store my milk while nursing my youngest child to make jewelry to commemorate that time." Safiyya said.
Since 2019 until now, Safiyya's facility has fulfilled more than 4,000 orders and turned breast milk into many beautiful earrings, rings, and pendants.
Ordering customers are advised to send at least 30ml of breast milk by mail. Upon receiving the materials, husband and wife Safiyya and Adam began preserving and crafting them into wearable souvenirs.
Safiyya Riyadh has to go through a long time of research to find the methodical production process. She applies a technical process to dehydrate the liquid and then combines it with high-quality, non-yellowing resins so that the jewelry stays transparent for decades.
Safiyya said: "We know that not all moms get the chance to breastfeed, but we still want them to remember those special moments. So we also use powdered milk, frozen milk, and bottled milk.
Many mothers are saddened when their breastfeeding journey ends, so breastmilk jewelry is a way to preserve and celebrate the breastfeeding experience. Jewelry will be the emotional connection between mothers and babies, keeping memories of that precious time."
You are reading the article
Earn tens of billions of dong by turning breast milk into jewelry-Young people

at
Blogtuan.info
– Source:
24h.com.vn
– Read the original article
here