Sức Khỏe
Exercise: Trying too hard is harmful
(Dan tri) – Exercising is very good for health, but if practiced for a long time, overexertion and lack of science can cause acute cardiovascular events such as myocardial ischemia, acute myocardial infarction, stroke.
Sharing at the conference on cardiovascular science for professional athletes taking place in Hanoi on March 25, Dr. Vo Van Giau, Faculty of Medicine and Pharmacy, Vietnam National University, Ho Chi Minh City, said that regular physical activity with an appropriate intensity combination has been shown to be an independent factor in the prevention and improvement of cardiovascular diseases in different population groups. fitness training, sport helps to strengthen, maintain health, anti-aging, has a useful effect in preventing the occurrence of many chronic diseases including cardiovascular diseases.
Specifically, maintaining daily physical activity has been reported to increase life expectancy by 8-10 years and prevent chronic diseases compared with a sedentary lifestyle.
Light-intensity exercise, such as brisk walking, can significantly improve blood pressure control in people with hypertension, improving some metabolic parameters and risk factors. in diabetes, may help control low-grade systemic inflammation.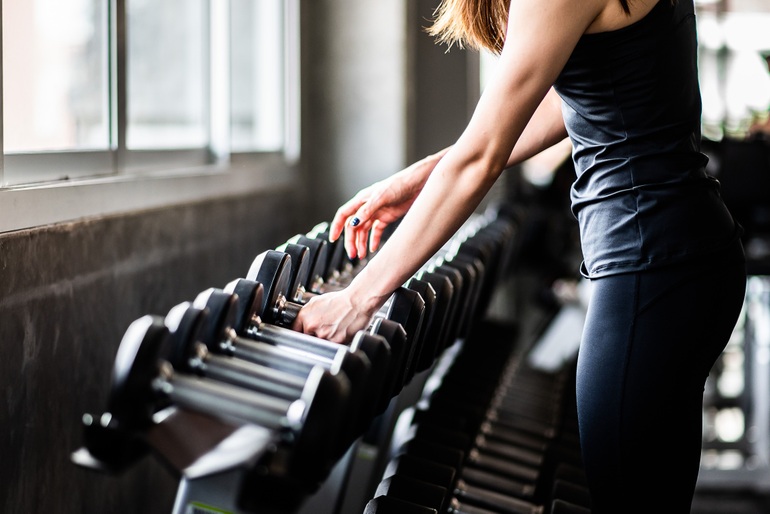 According to the World Health Organization, physical inactivity is a major contributor to global mortality. For groups of subjects who are not physically active, about 20% suffer from bowel cancer and breast cancer, about 6% have coronary heart disease and about 7% have type 2 diabetes…
On the contrary, according to Dr. Giau, long-term, excessive and unscientific exercise and sports can cause acute cardiovascular events such as myocardial ischemia, acute myocardial infarction, and stroke. . A recent scientific statement from the American Heart Association also shows that extreme physical activity, especially when done by unhealthy people, can significantly increase the risk of acute myocardial infarction. toxicity and sudden death in susceptible individuals.
Assoc. Prof. Dr. Vo Tuong Kha, Director of the Vietnam Sports Hospital also said that exercise is enhanced health very good. However, if we do not ensure the safety of exercise, it can cause injury, cause cardiovascular and respiratory diseases, even heart attack, high blood pressure, brain hemorrhage…
He said the hospital had received a number of cases of sudden death while playing football, went to the emergency room, the heart stopped, could not be saved. These are all young 30-40 years old, amateur football player, have heart problems but don't go to the doctor so they don't know.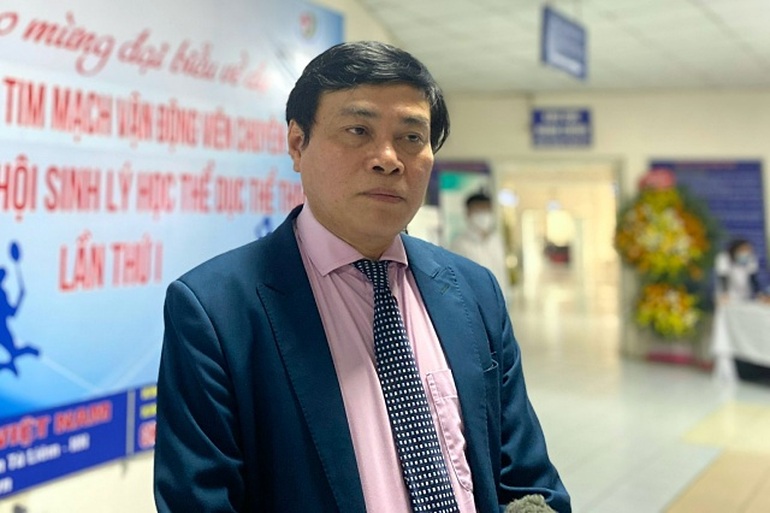 Therefore, Associate Professor Kha advises the average person before playing sports to check their fitness, see a sports doctor or fitness coach for advice and screening for any potential diseases such as heart disease. , lung or family has a history of cardiopulmonary, blood pressure, musculoskeletal… If there is any abnormality, people should choose the exercise and choose the appropriate exercise volume, otherwise the ears may appear variable.
Besides, before each training session, it is also necessary to assess whether the physical condition is safe to practice, how much time, how much exercise volume, weather conditions allow. For example, if the weather is too cold, too hot, or in an unventilated environment, you should not practice because exercise can cause heat, heatstroke, etc.
"People also need to pay attention to whether the yard conditions are suitable for practice or not; whether the training equipment is suitable for physical strength and stature. At the same time, also pay attention to protective equipment – like Knees, wrists, parts that are at risk of injury must be worn…", Associate Professor Kha said.
At the same time, prepare drinking water and supplemental nutrition during exercise, otherwise you will be exhausted and lack energy; Note that you should warm up before the exercise, and after the exercise, you must relax and recover. If you see signs such as: chest pain, shortness of breath, rapid fatigue, increased blood pressure, low blood pressure, no increase in blood pressure, excessive rapid pulse, etc., you must seek medical attention immediately.
You are reading the article
Exercise: Trying too hard is harmful

at
Blogtuan.info
– Source:
dantri.com.vn
– Read the original article
here