"I let money follow me"
Mai Phuong Thuy crowned Miss Vietnam 2006, once represented Vietnam to compete at Miss World and entered the Top 17. After two years in office, the beauty limited her participation in the arts to spend time focusing on business.
Famous for being one of the best money-making queens in showbiz, in her hand she owns a "huge" fortune, but because she has never shown off, no one knows exactly how rich Mai Phuong Thuy is?
She lives in a simple design apartment, driving a car is not too rare.
But when mentioning Mai Phuong Thuy's name, people will immediately think of the hundreds of million worth of bed linen she used to buy, the times when she was "excited" to buy a bunch of branded goods and then didn't wear them just because she liked the salesperson. , or when she spends billions of dollars to buy gifts for her close friends in showbiz…
A friend Mai Phuong Thuy once revealed her wealth with a simple example that: "The 'mist' suit she wears temporarily at home in the picture costs about $7,000 (about more than 160 million dong). muscle!".
And said: "Mai Phuong Thuy is a person who makes money from her popularity as well as keeps her image, high EQ, not low IQ, knows how to listen, seize opportunities and be on par with people with status. So you can't be poor!"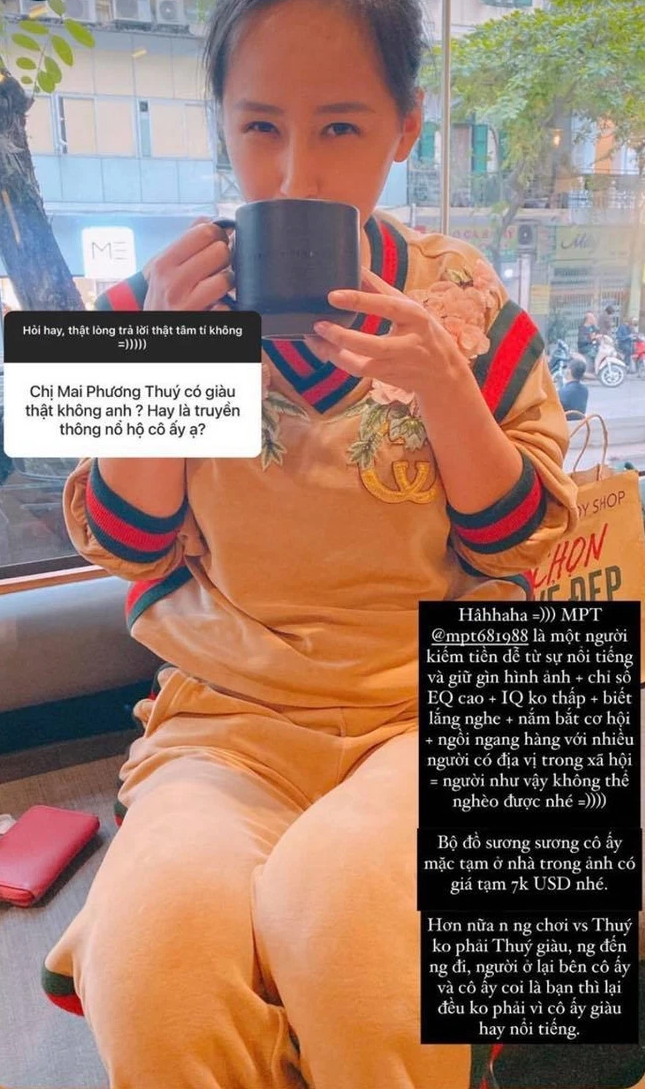 Mai Phuong Thuy's "temporary" pajamas cost about 160 million VND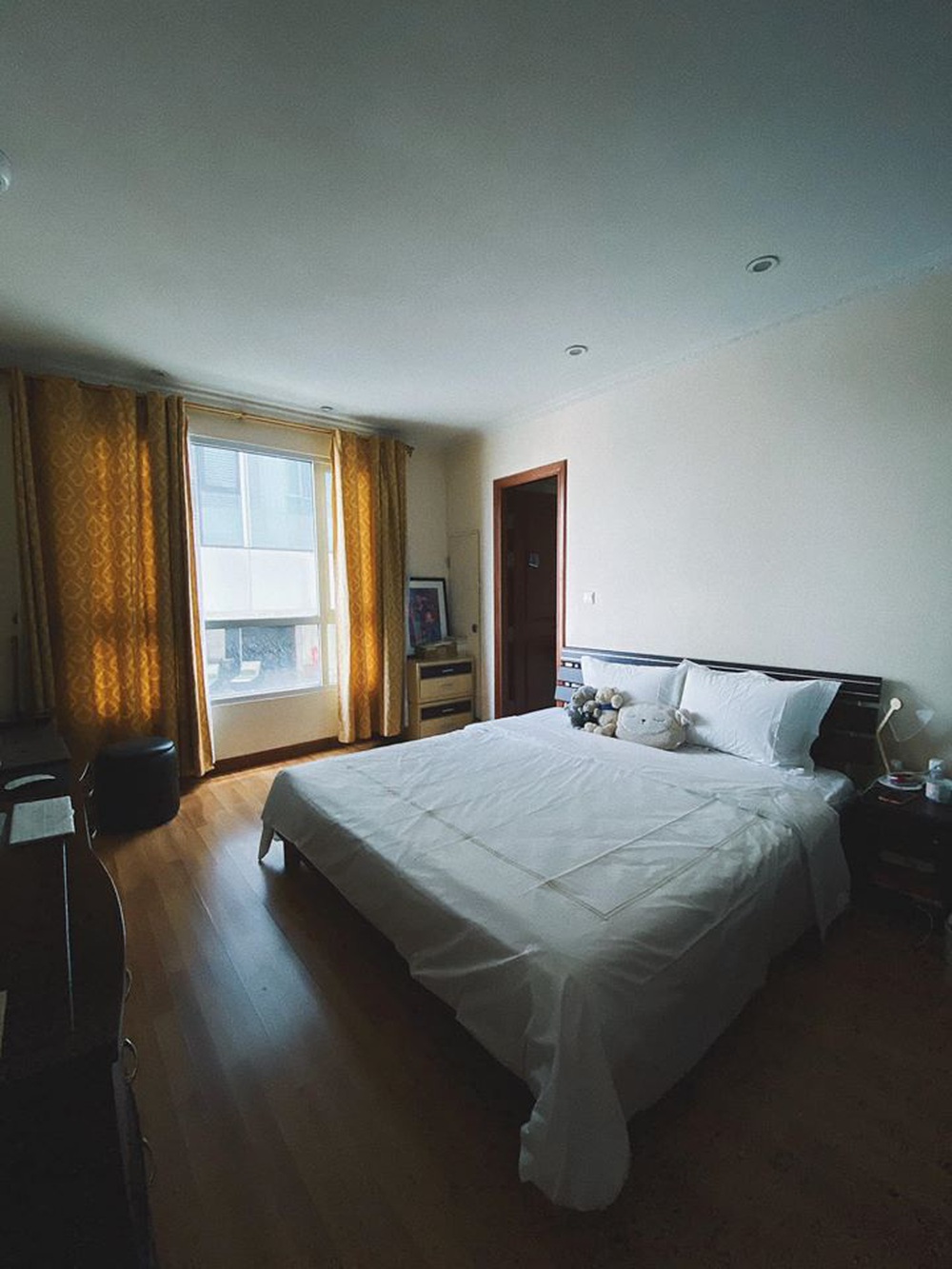 The bed sheet set costs more than 100 million she randomly bought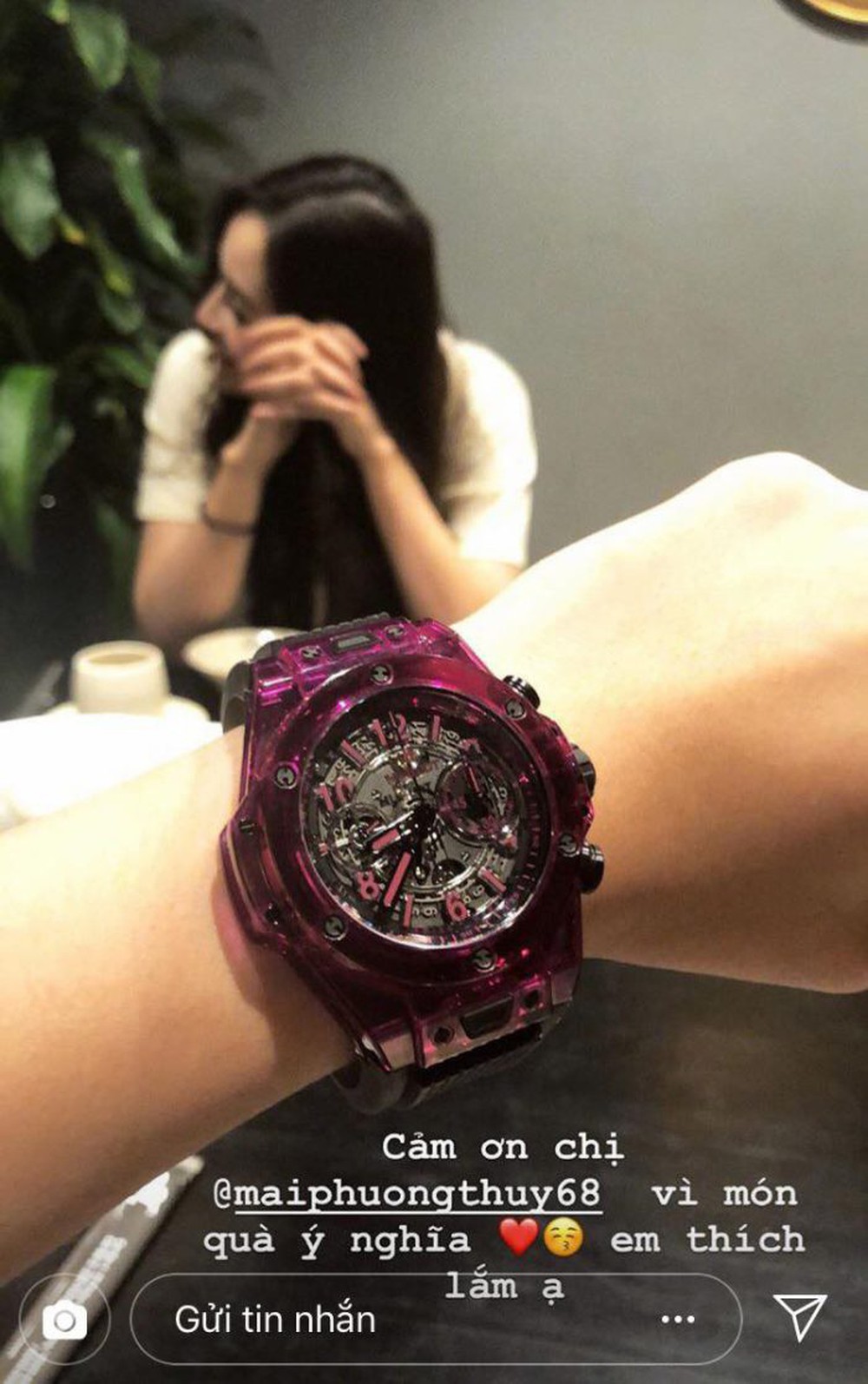 The watch costs 1.4 billion Mai Phuong Thuy once bought for "junior" Do My Linh
As for herself, Mai Phuong Thuy once humbly shared in an interview with Ngoisao.net: "I admit that financial investment currently brings a lot more income than showbiz activities. But if I say I'm the richest in showbiz, it's not, because there are many better beauty queens, but they are modest and don't publish it."
However, in an interview on Zing, the queen revealed that she always had enough money for the whole family to spend for 3-4 years without any revenue. Even in the days when she saw everyone complaining about the effects of the epidemic, Mai Phuong Thuy spent more to stimulate economic demand.
"I always have a reserve of two years for the company and 3-4 years for my family. I live and work according to a 5-10 year plan. I voluntarily prepare for force majeure situations. I don't like being in an ironic situation and being stuck in cash flow. If I have to fall into that situation, it will be very miserable," the beauty born in 1988 revealed.
Another time, Miss Mai Phuong Thuy revealed that there were a few houses in Saigon but "compared to other people, I am nothing". In addition, Mai Phuong Thuy also owns real estate in Hanoi – where her family is living, and a house in Hong Kong so that each time she can stay and rest. She also owns a chain of restaurants and catering businesses in Vietnam.
"I don't like running after money. Therefore, I let money run after me", Mai Phuong Thuy confidently talks about money.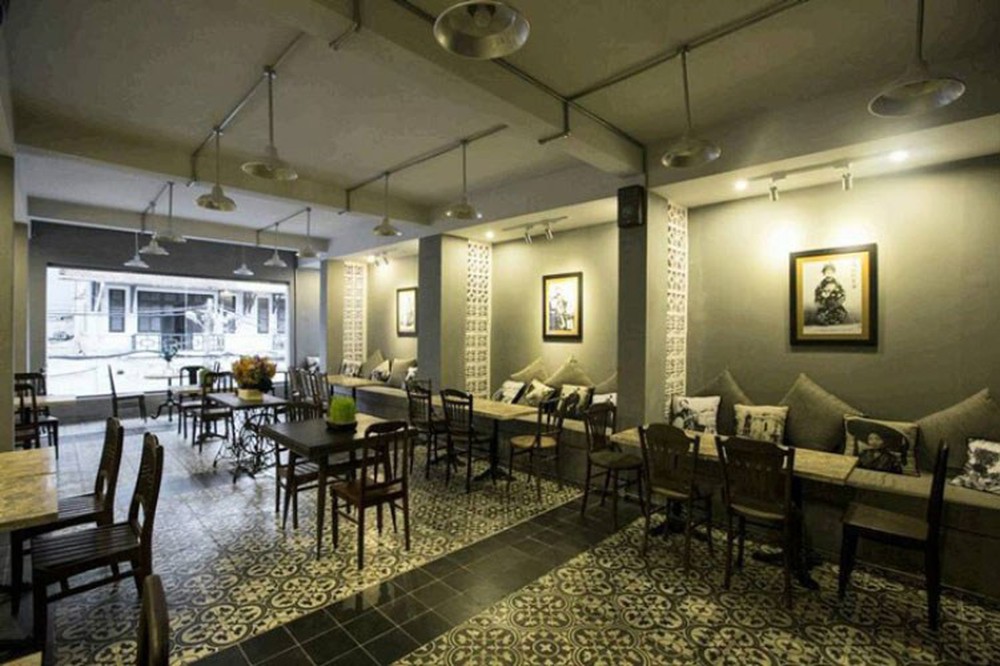 Restaurant in the center of District 1, Ho Chi Minh City of Miss Vietnam 2006
"Earn 10 dong, only half a dong"
In the program "Tell me what to be afraid of", Miss Vietnam 2006 confided about the reason for switching to business instead of active showbiz activities like many other beauties. She believes that people with money in society will enjoy more privileges and freedom, so she tries to make a lot of money.
She herself does not care about social status, awards or other recognitions such as good studies, high achievements, as much as earning a lot of money. Because she has money, she can buy comfort in life and freedom for herself.
Since she was in high school, Mai Phuong Thuy has read books on economics. When she went to college, she read more and more. Thanks to that, Mai Phuong Thuy has gained a great deal of investment knowledge even though she has not encountered reality. However, it is also a prerequisite for her to be confident enough, wise in decisions and achieve the set goals.
Mai Phuong Thuy said that from the age of 20 she planned to invest, but "played around" until the age of 27 to focus on doing.
"Those 7 years were actually quite wasted. Half of the money Thuy baked for branded goods, but now it's very profitable to invest," she confided.
So, how much money she earns now, she spends up to 95% to reinvest. "Thuy earns 10 dong, spends half dong, and 9.5 dong goes to invest, whoever can borrow more, the better," Mai Phuong Thuy replied to Dan Tri.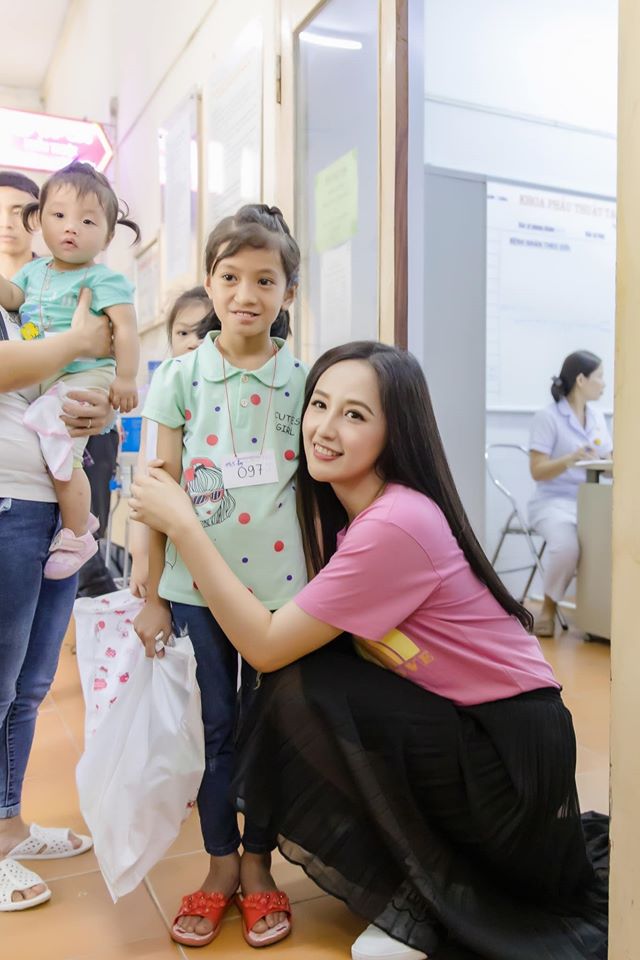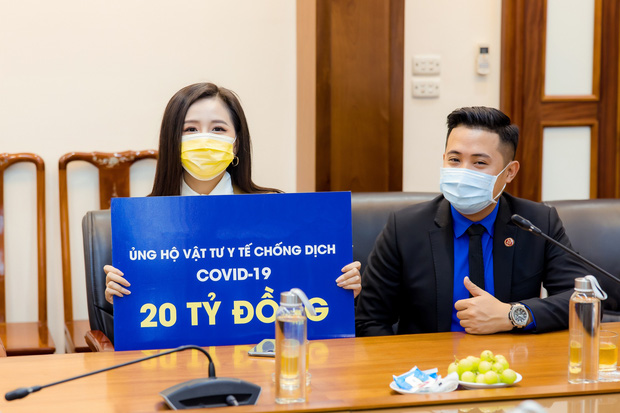 In addition to spending for herself and friends, Mai Phuong Thuy also uses the money she earns for charity
Rich and generous with her friends, but Mai Phuong Thuy has a very special principle when it comes to money. That is, she did not lend money to anyone, including her biological mother, even if it was only 500 thousand dong.
"I accept being taken advantage of. What, I worship you. That said, I can be liberal in giving gifts to friends but it's just gifts, food, but normally I never lend money to anyone. , 500,000 VND, not including my mother, I also do not lend. Borrowing is very troublesome.
But in fact, my friends are also rich, if they don't themselves, they are also rich, if not, both should never have a problem," Mai Phuong Thuy said.
https://soha.vn/noi-tieng-la-dai-gia-tu-than-hoa-hau-mai-phuong-thuy-giau-the-nao-20220326081624519.htm
You are reading the article
Famous as a "self-made giant", how rich is Miss Mai Phuong Thuy?

at
Blogtuan.info
– Source:
Soha.vn
– Read the original article
here