Đời sống
Life Style
Get married, have children first, then you will have the motivation to get rich
The story of many people
Reaching the 27-year-old milestone, my career has not yet come, I still work as a normal office worker, quickly go to work in the morning, and come back to work a few games at night. The salary to eat and spend in that month is also exhausted, saving is not much, can not dream of buying a car, buying a house. But my parents are now over 60 years old, many worries in their body, so they see that their son at this age still has no intention, so they live and die to ask for marriage to give birth to a grandchild to carry.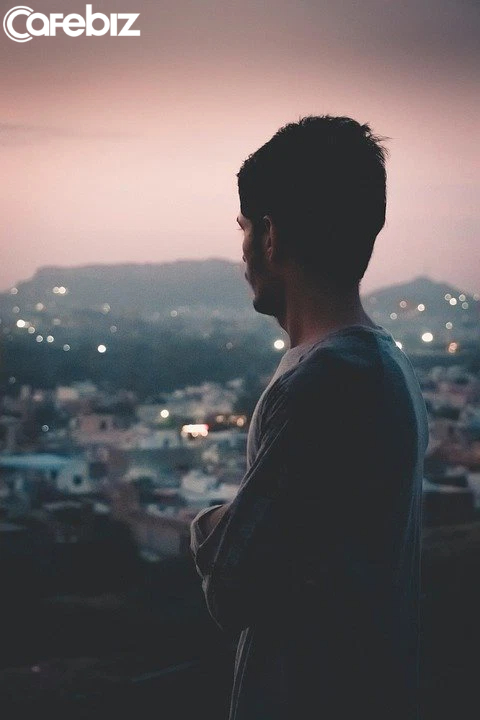 I don't want to get married so soon when I'm not rich or well off. But they all advised me, saying: "Get married, have children, and then you will immediately have the motivation to get rich. But waiting for wealth is different than lying around waiting to fall?". Thinking about my parents' old age, my average career, I had to agree to be introduced by relatives and the wedding ceremony was held only a few months later.
After getting married, my husband and I quickly had children. My mother is very happy, keep saying that luck has come, having children and grandchildren like that will definitely become more and more profitable. Just like that, the couple gave birth to two children. Both sides of the paternal and maternal family are still eager to raise their children, helping this one, the other helping that. The work of the couple is light, not progressive because of the whirlpool of children and family right on the doorstep to create a career. House money, milk, diapers, daily meals still have to depend on their parents, even though they only have a few meager pensions they can accumulate.
Having lived together for a few years, having given birth to several children, I still have not seen my motivation to get rich. I only see more and more worries about the future, the parents are old, the children are about to go to school, all these and other things. I'm starting to regret it!
Hoping for a future of 'communication and suffering'
Peace of mind is always what everyone desires. However, many people who reach the age when society considers that they should have a life partner with "co-communication and suffering" to co-drive the family have ignored their material and spiritual readiness just to get married.
Many people are overly optimistic and believe in the sentence: "As husband and wife, slapping the East Sea also dries up". Of course, the East Sea will not be able to drain it completely, so the consensus of husband and wife has only consolation value. As the head of a family, in front of so many pressures of money, children, house, etc., there are many things that can make a marriage rift. So now the divorce rate is increasing like that.
We cannot force young people to start a reverse process, which is "get married, have children, then get rich". Let's reverse this process, let the children work, build a career and then consider getting married. Building a house, always needs a solid foundation. Having a family requires more stability.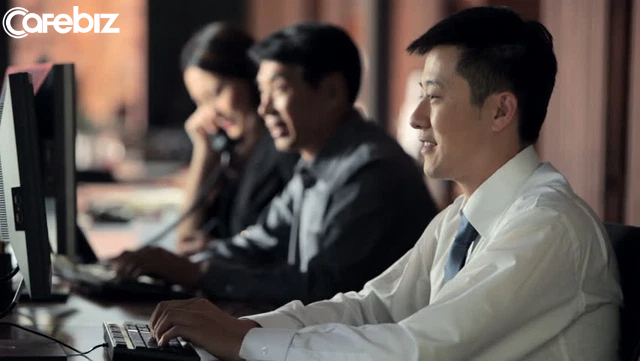 Of course, there are also those who argue that: "When will you be considered rich. Wait until you get rich and wait until when?". They think that when men get married, they have to take care of the housework, so this pressure will gradually forge them to become more mature. Wealth is a completely subjective concept. So whether you are alone or have a partner, you can "make the rice with fish sauce" to suit the situation. The same husband and wife slapped the East Sea and dried up. Marrying a good wife as a solid rear is completely worth it. Not to mention, the financial resources from the wife and the wife's family can also help the couple in the early years of their married life, and can also form capital for the business gradually.
The irresponsibility of an adult?
But does this promising prospect apply to everyone?
Many "warm boys" have been used to living in the care of their family for a long time, so they can't get out of their own cocoon to start a business, so get married properly. After getting married and having children, there are also many sad cases where husband and wife put that burden on their parents' shoulders, which is to take care of their grandchildren and provide financial support. The old age of the elderly, who should have rested after many years of hard work, now have to squeeze their brains to find ways to take care of their grandchildren, support their children, have little money to take care of their old age, but also devote all their efforts to their children. Is this filial piety or torture?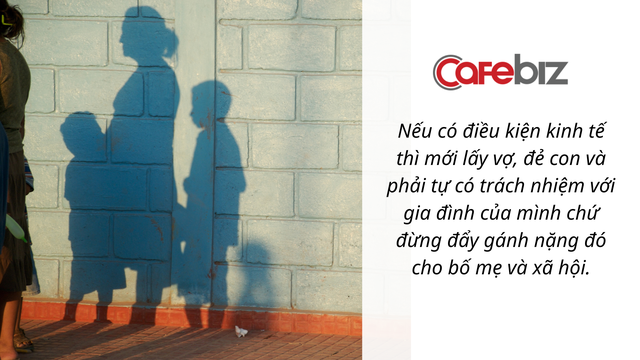 Look around everyone in society and see: why rich people get married late, have very few children. Meanwhile, low-income and poor people get married early and have many children. Parents work all day, children fill the house, do not have time to take care of each child. As a result, many children find it difficult to get a good education and then poverty and poor awareness are passed on to their children and grandchildren.
Think carefully about how to answer the question before you get married and have children: Can you take care of the children? How to take care of children? Do you have time to spend with your children? Having a child is one thing, raising and educating is much more responsible.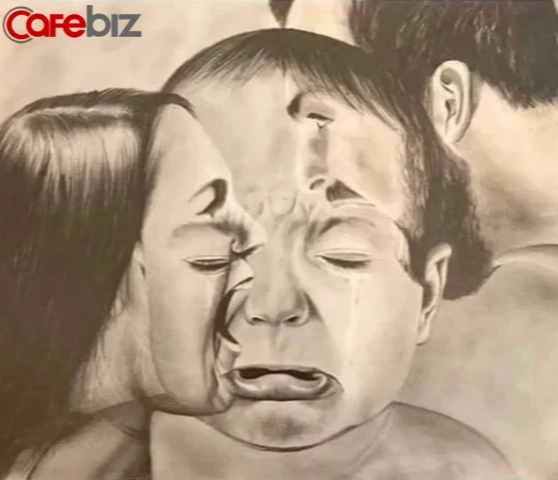 Don't let disagreements affect the lives of the next generation.
Of course there are exceptions, but think carefully so that you don't have to bet on your own fate, and the fate of many other people. If you have economic conditions, you can only get married, have children and have to be responsible for your family, not push that burden on your parents and society.
https://cafebiz.vn/lay-vo-sinh-con-truoc-thi-moi-co-dong-luc-de-lam-giau-tu-duy-nguoc-cua-dan-ong-khong-co- study
You are reading the article
Get married, have children first, then you will have the motivation to get rich

at
Blogtuan.info
– Source:
Kenh14.Vn
– Read the original article
here