Giải trí
Ho Viet Trung recounts his unexpected past, now refuses to remarry, fearing that his daughter will be beaten by her stepmother
WATCH VIDEO: Ho Viet Trung accepts to live alone until old age, giving all his love to his daughter.
In the program artist life This week, there was a performance of a name very familiar to the 9x generation audience – singer Ho Viet Trung. Much of the acknowledgment he has earned since entering the profession with his innocence and dream, sometimes encounters difficulties and challenges that easily leave others feeling overwhelmed with the many unspoken, seldom expressed emotions and shared desires.
Ho Viet Trung shared on television.
In the past, eating at the market and sleeping at home, being chased by the audience and running away for life
Recalling the time he sang when he was not famous, Ho Viet Trung said that he also had to take on the responsibility of carrying the group's belongings, sleeping under the car, "eating at the market and sleeping at home", nothing to do. eat, let alone still being chased, beaten. "In the past, the singing group that advertised this singer couldn't sing, so the audience jumped up and beat them. We all ran, I was wearing an all white suit and running on the grass but it was really gross."Ho Viet Trung reminisced about the difficult times when he first started his career.
The male singer also revealed that because he was not famous in the past, he had to sing for a bingo group to earn money that day. "The first is to sing for passion, the second is to keep my life. If you go far to sing, you can get 300,000 VND, if you pay for gas, you have to pay 100,000 VND to return home. Ho Viet Trung told bitterly.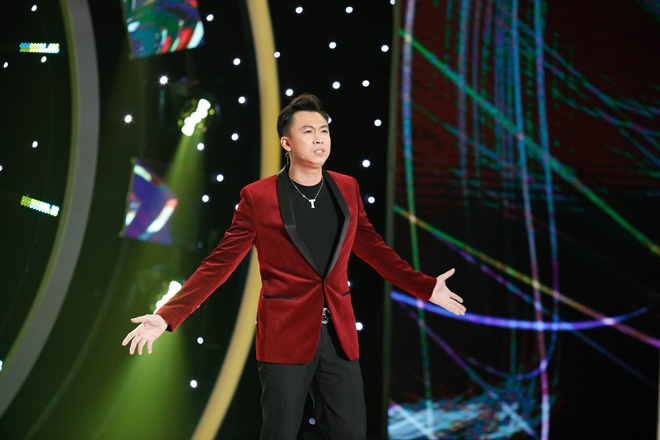 The male singer said that when he was not famous, he used to sing bingo, eat at the market and sleep at home.
Ho Viet Trung still vividly remembers the "heart palpitations" that day, when he was nearsighted and had to ride a motorbike in the rain, so the rain water clouded his glasses, making his vision even more limited. .
"I was wearing glasses but I couldn't see the road because it was raining heavily on the glass. I was driving on the highway when in the distance, I saw 2 motorbikes running parallel but honking loudly. I still didn't see anything unusual, but kept running until the front honked the news that I was surprised to look up. Turns out I was running head-to-head right in the middle of a big truck I thought was two motorbikes." Ho Viet Trung tells of the lucky escape.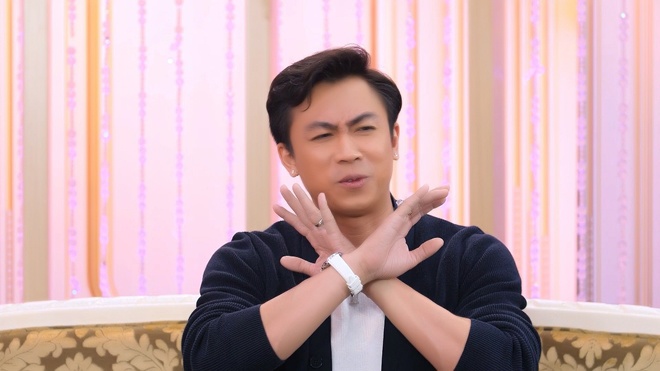 The male singer shuddered at the thought of the time he nearly lost his life while encountering a truck on the show track.
Then, after singing, Ho Viet Trung said that after the rain, the road surface still leaves many large puddles, covering the holes in front. As a result, when the male singer brought the MC with him, he suddenly collapsed in a hole, causing both of them to fall and even their car braces to be distorted. "Two brothers running from Tay Ninh to Ho Chi Minh City usually takes 1.5 hours, but because the car broke down, they could only walk up to 5 hours to get home, their hands and feet were scratched and bleeding." , Ho Viet Trung expressed his relief as he went through many hardships to reach his current position.
Refusing to remarry, fearing that her daughter would be beaten by her "stepmother"
Usually, for an artist like Ho Viet Trung, it's no wonder there are so many "satellites" around. But after all of life's experiences from spotlight on stage to broken marriages, Ho Viet Trung insists that he still doesn't have a girlfriend at the moment.
"Until now, no one believed that I didn't love anyone and was single. Everyone thinks I'm a singer, if you have so many fans you must have them. How many girls can't find it. But there really isn't." Ho Viet Trung raised his voice firmly on this matter.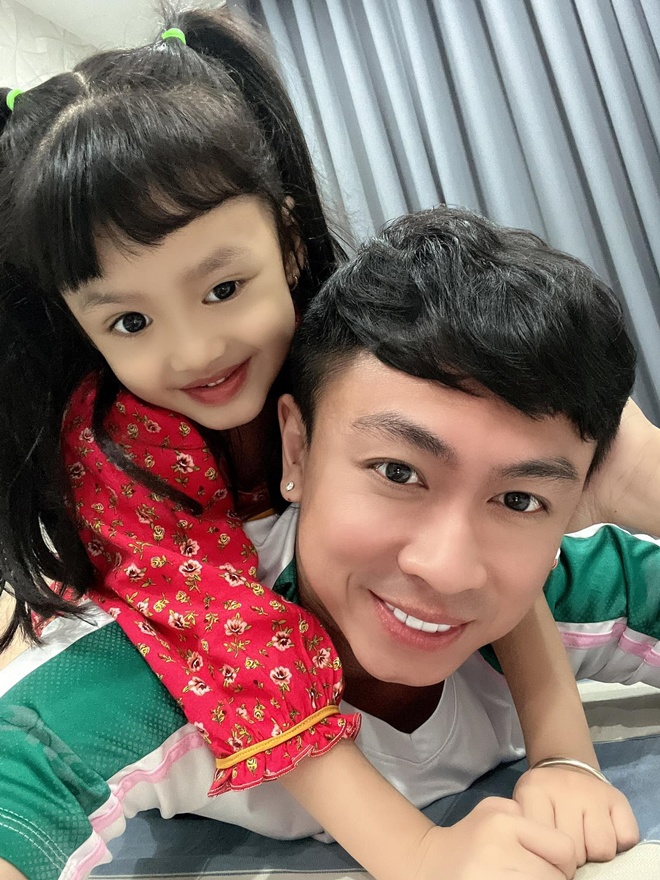 Ho Viet Trung is a single father of a beautiful daughter.
The male singer shared that he still hasn't moved on because not because no one has done it yet, but because the male singer is still not ready for a new relationship. "I want to focus on taking care of my daughter until the end. My life always has 2 words 'responsibility' in mind. I know my future old age will be exhausting and without anyone around." Ho Viet Trung said about the concept of his life.
In his journey as a single father, Ho Viet Trung revealed that many women wanted to take care of him and his daughter. "They always say, 'I will take care of my father and son'. Because they love me and love my children, but I refuse and say that now is not the time." Ho Viet Center.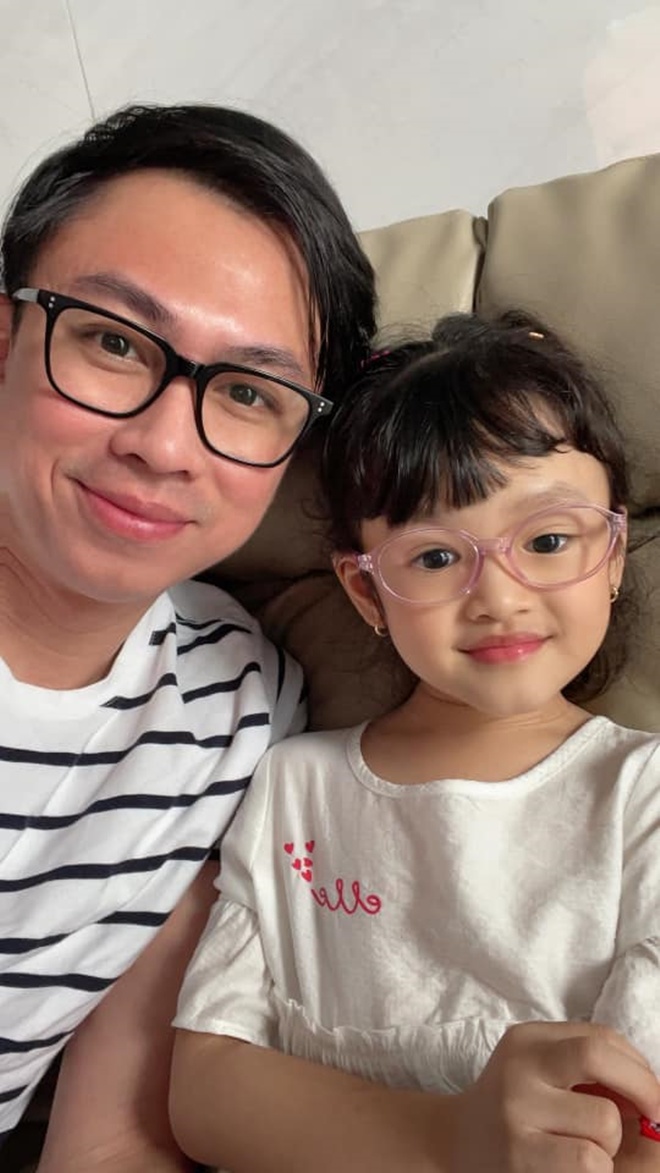 Although many women offered to "take care of my father and son", Ho Viet Trung still refused.
Ho Viet Trung said he was afraid of the bad things that would happen if he remarried. "I'm afraid there will be awkward things in the future, if I go home and hit my son, I don't know what will happen then. That's why I avoided everything." Ho Viet Trung clearly expresses the danger that always awaits him and his daughter.
Maybe his love for his daughter is so great that the male singer can no longer see other feelings and he considers it his main choice at this time. "I'm always looking far away, sitting here and looking 10 years from now, 20 years from now. I will get old later, who cares, my daughter also has to get married, so I will definitely be alone. And I accept everything." Ho Viet Trung once again emphasized how great love is as long as his daughter lives happily.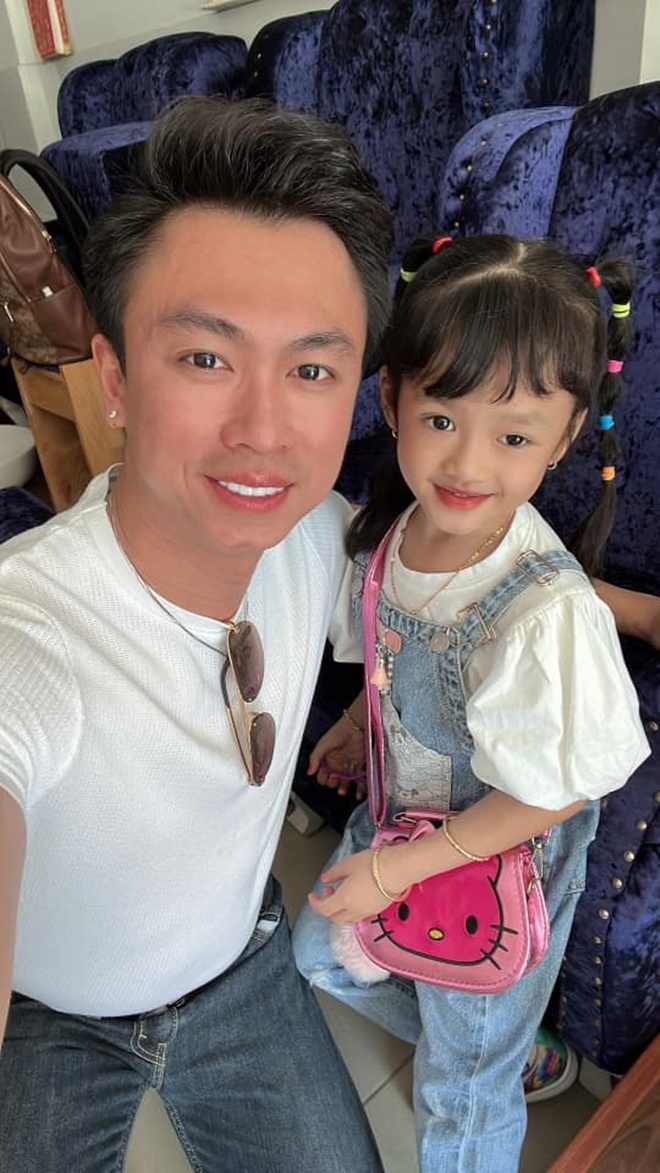 He accepts to live alone until old age, giving all his love to his daughter.
You are reading the article
Ho Viet Trung recounts his unexpected past, now refuses to remarry, fearing that his daughter will be beaten by her stepmother
at Blogtuan.info – Source: Eva.vn – Read the original article here