Coffee is one of the most popular drinks in the world. Coffee has a high caffeine content, which can help you wake up immediately.
With the increasing demand for coffee, many studies have examined the impact of this drink on both immediate and long-term health.
Research findings suggest that drinking coffee in moderation may have a number of health benefits, including a reduced risk of prediabetes and liver disease. Researchers have also looked at the effects of caffeine on the brain and have promising findings about boosting brain health, but there are a few things to keep in mind when drinking coffee to get this benefit.
Active ingredients in coffee
Coffee contains hundreds of biological compounds that may provide health benefits. Most of these substances are antioxidants, which help fight harmful free radical damage in the body's cells.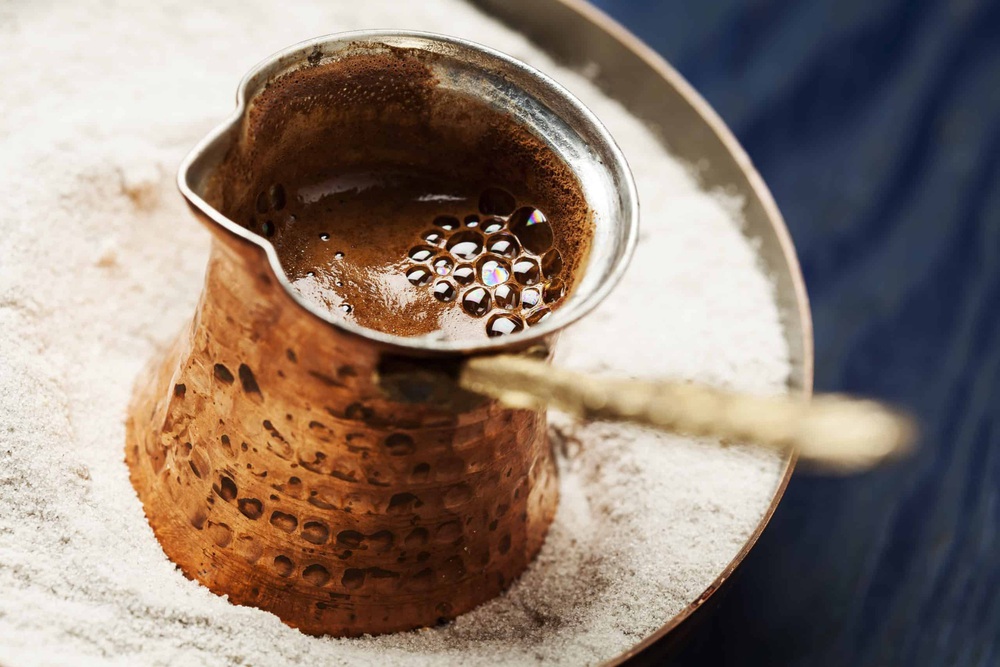 Coffee contains hundreds of biological compounds that may provide health benefits. Illustration.
According to the Department of Chemistry, Ahmadu Bello University, Nigeria, the most important active ingredients of coffee include:
• Caffeine: The main active ingredient that stimulates the central nervous system.
• Chlorogenic acid: Antioxidant beneficial for blood sugar metabolism and high blood pressure.
• Cafestol and kahweol: Natural oils, most abundant in unfiltered coffee.
• Trigonelline: This organic compound is unstable at high temperatures and during roasting of coffee beans, trigonelline forms nicotinic acid, also known as niacin (vitamin B3).
How does coffee affect the brain?
Caffeine interacts with adenosine receptors, a neurotransmitter in the brain that helps you sleep.
According to scientists at the Institute of Brain Science, Fudan University, Shanghai, China and the Department of Molecular Behavioral Biology, Osaka Institute of Biological Sciences, Japan, neurons in the brain have specific receptors that adenosine can attach to. When it binds to those receptors, adenosine inhibits the activity of nerve cells and causes the neurons to slow down. The amount of adenosine builds up gradually during the day and eventually makes you feel tired and sleepy.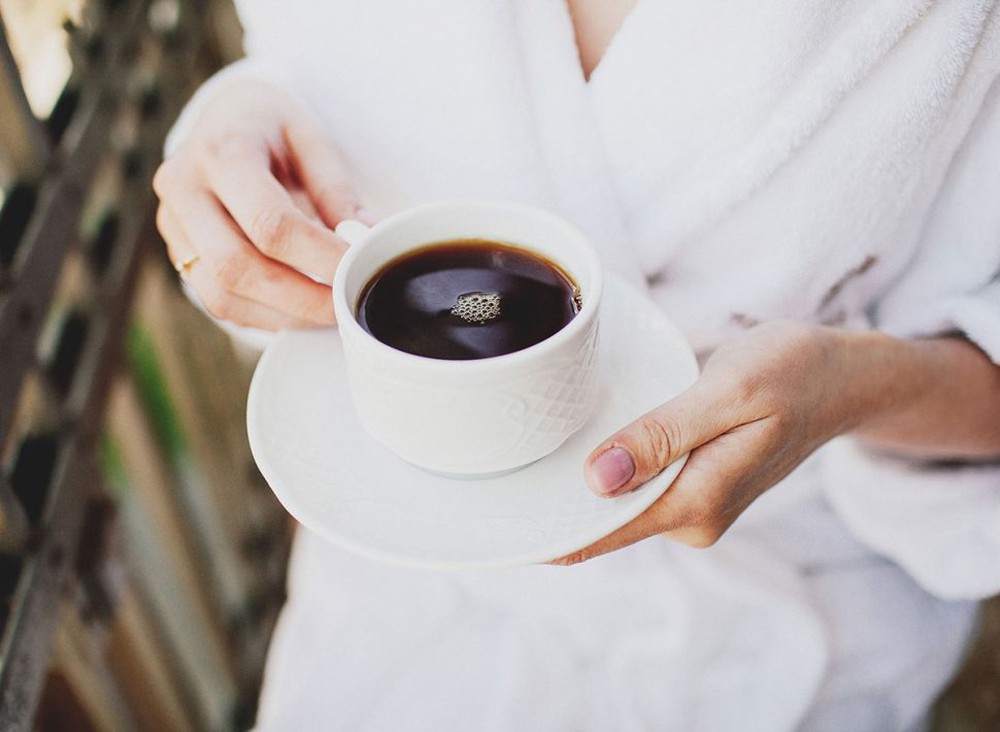 Coffee makes you more alert. Illustration.
Caffeine and adenosine have a similar molecular structure. So when caffeine is present in the brain, it competes with adenosine for binding to nerve cell receptors. However, caffeine does not slow neuronal activity in the same way that adenosine does. Instead, caffeine prevents adenosine from slowing nerve activity and making you feel more alert.
Does coffee cause fatigue?
The main reason people drink coffee is to be more alert, more energetic. So it's not surprising that caffeine can suppress feelings of fatigue.
However, this effect only lasts for a certain amount of time and then you will probably need another cup of coffee to stay awake.
Just make sure not to consume too much caffeine in the late afternoon or evening to avoid disrupting sleep at night.
If drinking coffee reduces the quality of your sleep, then coffee will have the opposite effect: instead of reducing fatigue, it can cause you to lose sleep and thereby impair overall brain function. set.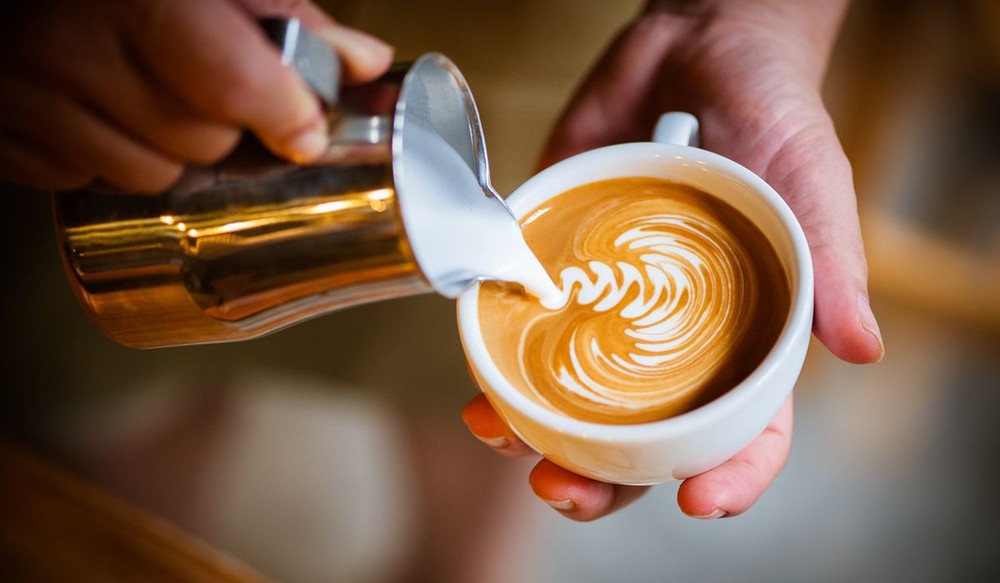 Don't drink coffee near bedtime. Illustration.
Coffee reduces the risk of Alzheimer's disease
Alzheimer's disease is the most common cause of dementia worldwide. The disease usually progresses silently and becomes more severe over time.
Alzheimer's causes memory loss as well as problems with thinking and behavior. There is currently no cure for this disease. Interestingly, however, dietary factors may influence the risk of developing Alzheimer's disease and other forms of dementia.
Observational studies show that regular coffee consumption in moderation reduces the risk of Alzheimer's disease by 65%.
However, more studies are needed to confirm this effect.
How much coffee is best?
The U.S. Food and Drug Administration (FDA) says healthy adults should consume only about 4 or 5 cups (400mg of caffeine) per day to avoid dangerous or harmful side effects.
Excessive caffeine consumption can cause anxiety, restlessness, heart palpitations, and sleep problems.
If you are planning to become pregnant or are pregnant, are breastfeeding, are sensitive to caffeine, are taking medication or have underlying medical conditions, talk to a dietitian about choosing the right amount of coffee per day for you. suitable.
(Source: Healthline)
https://soha.vn/ca-phe-anh-huong-toi-nao-nhu-the-nao-nhung-dieu-dan-nghien-ca-phe-nhat-dinh-phai-biet-20220326062334278.htm
You are reading the article
How does coffee affect the brain? Things people "addicted" to coffee must know

at
Blogtuan.info
– Source:
Soha.vn
– Read the original article
here