Life Style
Tâm sự
In the morning, when I arrived at the office, I found a box of chocolates in the drawer
According to friends' comments, I am a girl with good looks, soft spoken words and a cute look that makes anyone standing opposite easily fall in love. It is the advantage of appearance that has helped me a lot in Work. Having graduated with a good degree in foreign languages, I can apply to work as an assistant director and many fields related to translation. I always try to find a good working environment that can give me promotion and make every day at the company a happy day.
When I was in University, thanks to part-time jobs, I was able to earn 15 million/month. So of course when I graduate, I'll want a company that offers a higher salary than that. Fortunately, thanks to a friend's recommendation, I chose for myself a pretty good environment, temporarily called company A. However, after I worked at company A for about half a year, my family moved house. , so go to work very far. Even though the job was good, I had to give up because I couldn't travel dozens of kilometers a day.
I found another company near my house. It is difficult to choose a good salary because there are not many big businesses around my house. In the end, I had to choose a company B, the salary was lower than expected, but they promised to review the salary twice a year. At least I have a right to hope that I will be compensated better.
At company B, I'm currently working on document translation. Sometimes I have to go with my boss to receive guests to work as an interpreter. My colleagues here are quite friendly sisters, always helping me in all matters. Even in the afternoon, the sisters often order milk tea and fruit to the company to celebrate.
However, I noticed that there was a guy in the human resources department who kept staring at me, or asking questions in the elevator. I didn't know him at all, and some of the paperwork didn't go through him either. Yet this person asked me a lot of personal questions, such as asking where my house is, then whether I have a boyfriend or not. Just listening to it, I already know the intentions of this man. As an ordinary female employee, I just want to have a peaceful life, I don't want to get involved in office love affairs and dramas.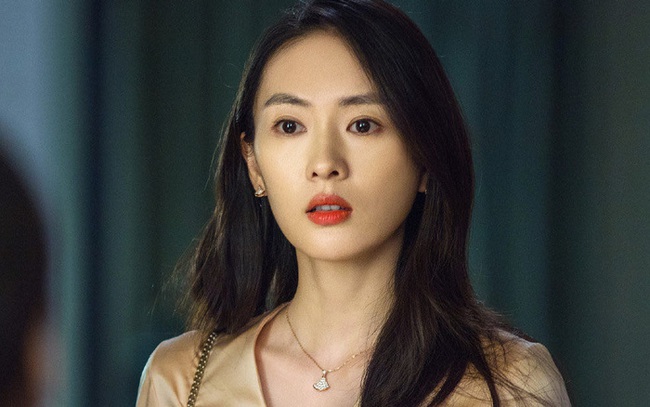 One morning this week, I went to work and opened a drawer to suddenly see a box of chocolates in a glossy bag. Besides, there is a card inside that says "Hope you enjoy it. If you want, I will buy it for you again next time". The person who left the box of chocolates in the drawer of my desk did not give me his name, but the first thing that came to my mind was the person in the human resources department mentioned above.
I told this story to my colleague sitting next to me and of course I didn't touch a single piece of chocolate. She said: "This game is so old!" I suddenly asked more, and she told me a shocking story:
"That guy in the human resources department has been at my company for a long time. Before, he also flirted with a girl by giving chocolates exactly like this. That girl was also a jerk, received gifts but didn't willing to go on a date. Then he got annoyed later, he got so angry that he quit his job. Just remind me first, you better be careful with that guy."
It turned out that this man was not simple. Luckily I didn't touch the gift he put in my drawer. During lunch break, I took the whole bag and returned it to him. Even though he apologized for not telling me first, I still didn't accept the gift in the end. This is definitely a colorful, market-oriented man. I will do everything to stay away from this person. Only afraid, he will make it difficult for me at work.
When I told you this story, my friend advised me to tell everyone that I have a boyfriend. This will avoid the possibility of being disturbed. In general, now that I am at the company, I always have to avoid the other man, otherwise he will keep asking questions, starting a conversation with me… It's annoying!
https://afamily.vn/sang-den-cong-ty-thay-co-hop-chocolate-trong-ngan-keo-toi-di-tim-chu-nhan-thi-soc-oc-truoc-loi- tiet-lo-cua-dong-gyep-20220326111900571.chn
You are reading the article
In the morning, when I arrived at the office, I found a box of chocolates in the drawer

at
Blogtuan.info
– Source:
Afamily.vn
– Read the original article
here