Bất động sản
Investors hunt for the 'goose that lays golden eggs' in the West of Hanoi
In early 2022, real estate investors have returned to the busy "orbit" as before the Covid-19 pandemic. Many investors flock to the west of Hanoi in search of projects with solid profitability.
Overcoming the "black swan" shock
The Global Real Estate Report 2022, just published by The Business Research Company, shows that the market has overcome the "black swan" shock caused by Covid-19. In Vietnam, a new development cycle will begin when all real estate segments go up.
Standing at the beginning of the bull cycle, investors "quick feet" can seize the golden opportunity to increase profits. However, this also depends on reference systems, for example infrastructure criteria will determine the value of surrounding projects.
In Hanoi, it is no coincidence that the west has become the "hot coordinate" sought by investors. This area has formed a complete traffic network with a series of trillion-dong roads, such as Thang Long Boulevard, Ring Road 3 – 3.5; axis Le Van Luong – To Huu, Le Trong Tan (Ha Dong), Nguyen Xien – Xa La…, not to mention the network of urban railway lines that will form in the future.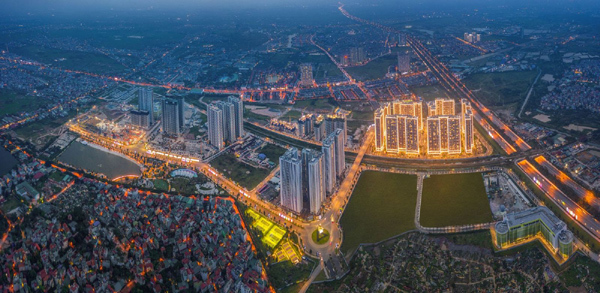 Projects in the western area of ​​Hanoi will continue to be a bright spot in the real estate market because of their complete infrastructure
The infrastructure in the west of Hanoi was also completed with the presence of nearly 1,000 schools, hospitals, 5-star hotels, a system of busy commercial centers… This has created an economic rhythm of life. A vibrant economy is the foundation for sustainable real estate price increases. According to a survey by Savills Vietnam, primary house prices in this area have increased continuously for the past 5 years, with an average rate of 10% per year.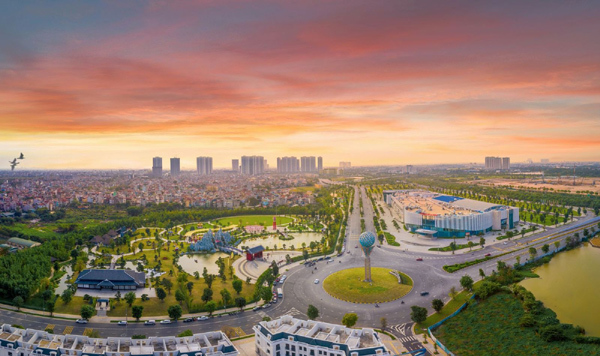 Vinhomes Smart City is on the list of projects that are sought after on the Hanoi market with products that are suitable to customers' taste, ensuring legality.
Mr. Troy Griffiths, Deputy Managing Director of Savills Vietnam commented: "I also agree that the west is the "hot" area of ​​Hanoi capital. One of the very important factors affecting this market is the appearance of large urban areas of Vingroup. One of the brightest names being "selected and sent gold" by investors is Vinhomes Smart City.
The center of the west is suitable for investment taste
In the context that the Government has launched a support package of VND 350,000 billion to restore the economy and promote public investment, the race to "go ahead, get ahead" is taking place in key infrastructure projects. Before this wave, Vinhomes Smart City is a "diamond land" when surrounded by a complete transportation network, and will continue to connect with many other projects in the future, creating a bustling scene surrounding the metropolis. .
In particular, the "metro triangle" will form near Vinhomes Smart City with 3 routes 5-6-7 and 2 waiting rooms for passengers. In which, line 5 runs to Tay Ho, Dong Da and Ba Dinh districts; Route 6 connects Noi Bai airport to the south of the capital; Route 7 goes from Me Linh district to Ha Dong, and the western suburbs… helps to bridge all geographical distances.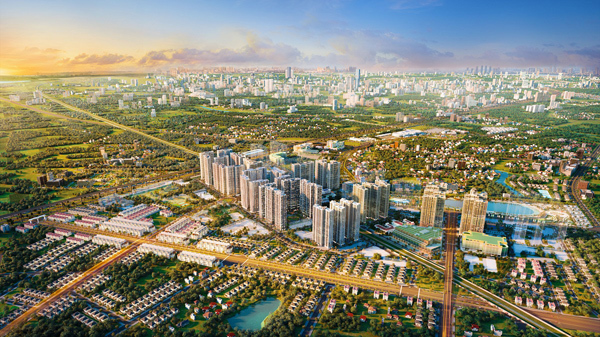 Vinhomes Smart City owns a prime location at the western gateway of Hanoi with complete transport infrastructure, especially adjacent to 3 metro lines 5-6-7.
Transport infrastructure is likened to a "compressing spring", which will create a long-term rebound in real estate prices, especially metro lines. According to a survey conducted by CBRE in Ho Chi Minh City, metro lines have helped increase house and land prices along the route by 150-200% compared to other areas. This is a long-term potential "more precious than gold", which is difficult for any project to match.
Vinhomes Smart City is also always popular because of its different landscape, "catching the trend" of a healthy resort lifestyle thanks to the advantage of "ecology per square meter". Currently, there are not many projects in the western market of Hanoi with large green spaces up to 16.3 hectares, landscape clusters designed in different styles.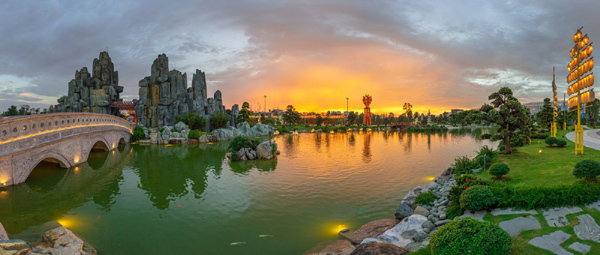 Joining the community of residents of Vinhomes Smart City, residents have the privilege of using a complete system of great utilities, especially three expensive 16.3-hectare parks.
Multi-style, multi-experience, Vinhomes Smart City also offers smart connectivity thanks to the exclusive Vinhomes Resident application for Vinhomes residents, rated "5 stars" by young customers. With this application, residents can interact with their apartments anytime, anywhere; perform operations related to scheduling or payment for services and activities in urban areas; connect the community with just a few "touches".
Vinhomes Smart City is also guaranteed by the brand name that operates and manages Vinhomes. As of the first quarter of 2022, the urban area has built a large residential community of 25,000 people with a complete utility system and a bustling life. The urban area was also honored as the best complex project in Vietnam, the most sustainable housing development project in Vietnam, the project that represents Vietnam to participate in the International Property Awards (IPA) 2021. honor.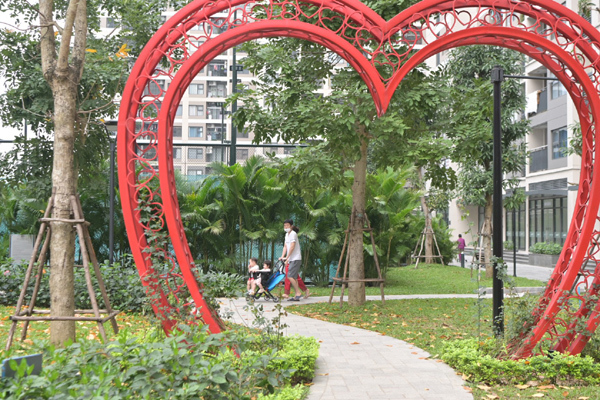 A community of 25,000 residents has formed in the heart of Vinhomes Smart City with a vibrant pace of life, creating advantages for new subdivisions that are about to enter the market.
For investors, Vinhomes Smart City scores points because of its clear legality. In the immediate future, investors can also see opportunities from the opening roadmap of the economy. International flights are no longer restricted, businesses resume operations, and a series of educational institutions welcome students… will increase the demand for rentals, sales, and transfers. Vinhomes Smart City with the advantage of being close to Hoa Lac hi-tech park, located in the middle of an area with a large number of foreign workers and many universities, will benefit from this large source of visitors.
In the context of a volatile market, products that bring sustainable value are a prerequisite for the "sharks in the real estate village" to make money. Therefore, leading projects like Vinhomes Smart City are the preferred choice thanks to the potential for price increases from planning as well as product care.
The Dinh
You are reading the article
Investors hunt for the 'goose that lays golden eggs' in the West of Hanoi

at
Blogtuan.info
– Source:
vietnamnet.vn
– Read the original article
here