Business
Is it really as good as it sounds?
"Matrix" of male papaya flower prices
Mr. Tran Van Yen – a focal point specializing in selling Northwest medicinal herbs in Linh Dam, Hanoi, said that this flower is mainly sold to traditional medicine pharmacies. However, since Tet, many people have asked to buy male papaya flowers to replenish their lungs after Covid-19, so the goods are not available for sale.
"Each season of male papaya flowers for harvesting from April to October every year, the people in the communes picking in the hillside areas can only collect a small amount, so I have collected about 1 quintal of dried fruit. This time, the buyer bought it. 0.5kg less, if you buy more, buy 1-3kg to gradually use or give to friends and relatives month to 1 month only.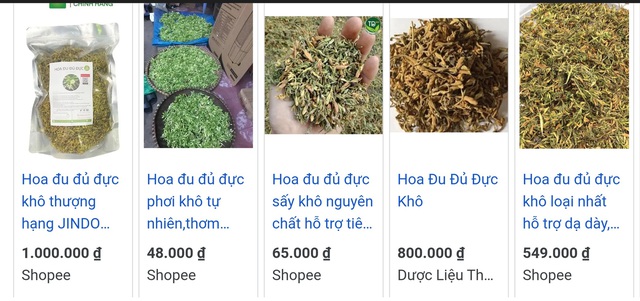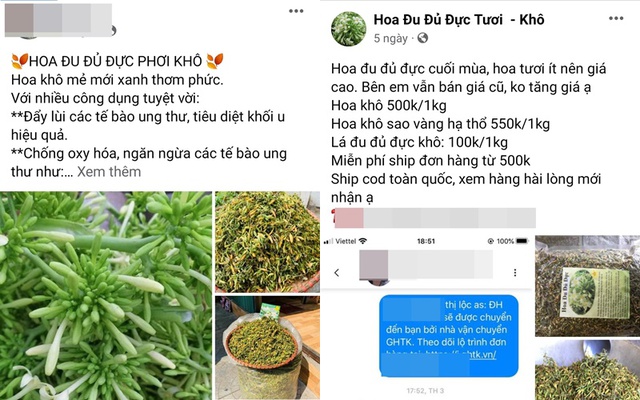 The price of male papaya flowers is quite different, but generally in the range of 500,000-1,000,000 VND
According to Mr. Yen, the price of male papaya flowers is quite high, from 800,000 to 1.2 million VND/kg depending on the time. Therefore, to avoid mixing male and female flowers, customers should only buy from reputable herbal sellers.
After 14 days of treatment and isolation at home, Ms. Nguyen Phuong Anh (office worker, Hanoi) was negative for Covid-19. However, she is still coughing and hoarse, so many people tell her to use honey-soaked male papaya flowers to nourish her lungs.
Due to no place to know, she went to Shopee and ordered dried male papaya flowers for 1,000,000 VND.
Uses of male papaya flowers
Male papaya flowers are white, have small calyx, yellow pistil and have 5 petals. The flower stalks are long and often clustered, fragrant. The nutritional composition of male papaya flowers includes: gallic acid, beta carotene, calcium, protein, carbohydrates, phenol, phosphorus, vitamin A, vitamin B1, vitamin C, vitamin E and tannins.
According to information from Vinmec Hospital, male papaya flowers have some very good health benefits such as:
Blood Sugar Control in Diabetics: This is the first and foremost benefit of male papaya flowers. Drinking male papaya flower decoction helps to increase insulin levels thereby stabilizing blood sugar of diabetics. Patients themselves will also clearly see the change when using.
– Antioxidant, cholesterol prevention: The male papaya flower contains vitamin A, vitamin C, vitamin E and folate (vitamin B9) which have antioxidant properties, preventing cholesterol and oxidation. In addition, the antioxidant active substances in papaya flowers such as beta carotene, phenol, and gallic acid contribute to limiting the growth of cancer cells in the patient's body. Beta carotene in flowers also has the effect of tonic blood, helps to regulate the heart and contributes to heart health.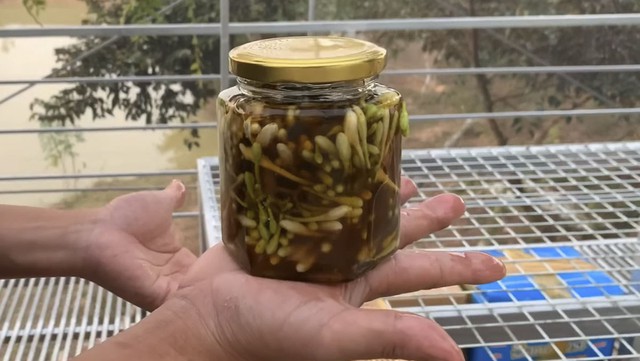 Male papaya flowers soaked in honey
Foods that help lose weight: In addition to vitamin A, vitamin B, vitamin C, male papaya flowers also contain a lot of fiber, thereby helping to reduce cravings and hunger for overweight people. However, it is necessary to have a reasonable and scientific diet, exercise and science to get the most optimal weight loss effect.
Treatment of some respiratory problems: Flower extracts mixed with honey are used to treat respiratory problems such as coughs, sore throats and hoarseness instead of using antibiotics. For a long time, there have been many folk remedies using male papaya flowers to treat coughs for both adults and children. In which, the most popular is the remedy showing male papaya flowers with honey / alum sugar, then extracting the juice to use 3-4 times / day.
– Has analgesic effect: Similar to pain relievers, mix a handful of male papaya flowers with a spoonful of honey into a cup of hot water. After cooling, use 3-4 times a day, this helps to relieve pain immediately.
Some notes when using
Although male papaya flowers are very good, they can be used for cooking or medicinal purposes, but depending on the location and condition of each person, not everyone can use this flower. Besides, on average, only 10-20g should be used per day because eating too much can cause side effects.
In some animal studies, aqueous extracts of papaya may cause temporary infertility and may disturb the estrous cycle. Pregnant women absolutely should not use because papain extract in papaya causes abortion in animals by disrupting protein structure necessary for newly fertilized eggs. High doses of papain in papaya can be toxic to an unborn baby.
https://cafebiz.vn/nhieu-nguoi-nga-vao-con-sot-hoa-du-du-duc-gia-bac-trieu-van-nhao-nhao-thu-gom-co-thuc-su- tot-thu-loi-don-20220326095133374.chn
By Business and Marketing
You are reading the article
Is it really as good as it sounds?

at
Blogtuan.info
– Source:
cafebiz.vn
– Read the original article
here