Business
Many countries "cry half-heartedly" because of the economic shock
Russia's announcement to ban the export of more than 200 items could cause global commodity prices to rise.
Responding to strong sanctions, Russia also hit equally hard when it announced a ban on the export of more than 200 items aimed at the West.
Excluding the energy sector, the move was enough to drive up commodity prices globally. The Economist also said that the West's "crushing" of the world's 11th largest economy, which is about the same size as Australia, risks causing global turmoil.
As the chain of dependence on Russia grows
According to Bloomberg, Russia has announced an export ban on more than 200 products ranging from medical equipment and agricultural machinery to railroad cars, turbines, monitors and projectors.
The directive signed by Russian Prime Minister Mikhail Mishustin emphasized: "This measure is necessary to maintain stability on the Russian market."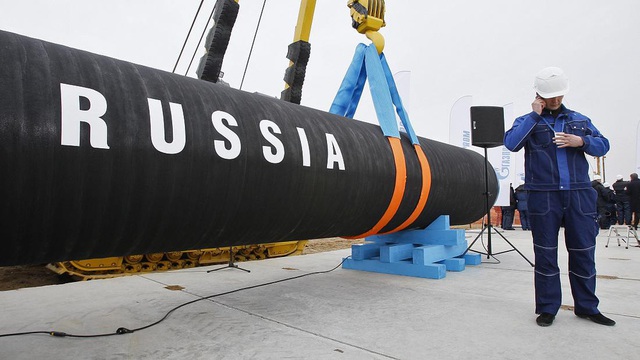 Europe remains largely dependent on Russian gas. Photo: Reuters
The ban will be in place until the end of 2022. And the ban will not apply to Russia-led Eurasian Economic Union (EEU) members and South Ossetia and Abkhazia regions, although Moscow also imposed the ban. suspending grain exports to EEU countries until August 31.
However, the European Union (EU) countries and the US will certainly be affected.
Currently, the chain of dependencies linking Russia to the world economy has grown significantly and is becoming more complex.
Russia remains an important energy supplier to the European Union countries, although the bloc is taking steps to reduce dependence. Moscow is also the source of one-tenth of the world's aluminum and copper, and one-fifth of battery-grade nickel.
Russia's dominance in precious metals like palladium – a key ingredient in the auto and electronics industries – is even greater. Russia is also an important exporter of wheat and fertilizers.
So far, Russia's exports of raw materials have not been included in Western sanctions lists as comprehensive as a series of other sectors. The US announced an embargo on Russian oil imports on March 8, but the country bought very little; while the UK will phase out purchases this year.
However, there are signs that the West may go further that has shocked commodity markets.
Fear of rising prices
Sanctions imposed by the US and its allies have largely isolated the country from the global economy, blocked its ability to access foreign exchange reserves and prevented many Russian banks from trading in various currencies. main reserve currency of the world.
However, Russian President Vladimir Putin said that the US and its Western allies "miscalculated" when punishing Russia.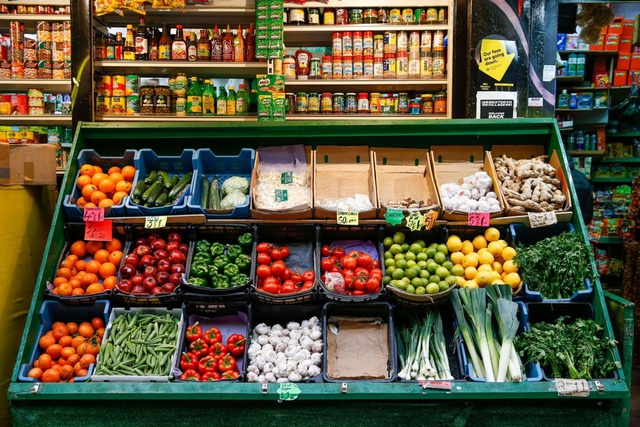 Commodity prices are rising around the world. Photo: Bloomberg
Mr. Putin has confidently asserted that sanctions against Russia will backfire on the West, causing food and energy prices to escalate, while Russia will rise strongly.
He believes that global food prices will be even higher if the West continues to increase economic pressure through financial and logistical isolation measures against Russia and Belarus, which export fertilizers. Top of the world.
Experts are similarly concerned in the context of the sanctions war showing no signs of stopping.
The fact is that not only food, many other commodities such as precious metals, industrial and timber metals, nickel and many other metals have hit records in the past week.
After US Secretary of State Antony Blinken said on March 6 that he was talking with allies about a general ban, Brent crude oil rose to $139 a barrel, double the price on December 1, 2021 – although on On March 10, the price fell back to $113.
Gas prices also fluctuate wildly. On the same day, the London Metal Exchange (LME) suspended nickel trading for the second time in its 145-year history after the metal doubled its previous record price. During the 2nd week of March, other metals hit or near all-time highs.
Such a far-reaching shock is unprecedented.
The core commodity index compiled by Thomson Reuters has gained more than any period since 1973, on a three-month basis. For the week ending March 4, the numbers showed the biggest increase since at least 1956.
Outside of exchanges, panic has not yet appeared but this trend is difficult to sustain for long.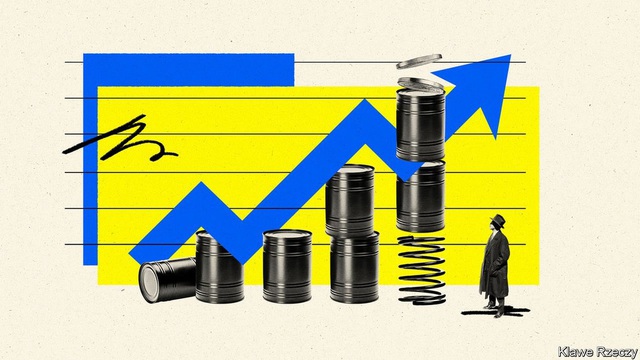 Photo: Economist
"Right now, the price is printed on the screen. In 4 weeks it will become a reality. If tensions increase further, energy and metals are likely to be capped. Private companies and individuals. people will have to adjust painfully. The rich world will change. Poor countries can go bankrupt…", The Economist quoted a businessman as saying.
What is the cause?
Commodity markets are panicking for two reasons.
First, many places were already in short supply even before the outbreak of fighting in Ukraine, due to strong demand. The strong economic recovery from the pandemic has boosted demand for energy and metals, sending stockpiles to record lows.
The second reason is due to the disappearing supply, which has been the main problem since the outbreak of the Ukraine crisis. The amount of oil from Russia is still flowing, with millions of barrels crossing the Atlantic. But most of this was purchased and paid for at least two weeks ago. Newer supplies of Urals crude are no longer active.
The particular problem is the lack of finance. Most foreign banks, even Chinese ones, have stopped issuing letters of credit for Russian transactions. After a decade of high fines for violating sanctions on Iran and several other countries, many banks are reluctant to continue doing business with Russia.
The logistical issues are equally important. Without insurance, foreign ships are avoiding the Black Sea. Last week, Maersk and MSC, which together account for a third of container shipping in Russia, pulled out of the country…
Commodities are suspended while prices fluctuate wildly, further straining the physical and financial infrastructure of commodity trading. Some European ports are severely congested. Fuel prices increased by a third after February 24, making global transportation activities difficult.
For poorer countries, the immediate threat is a widening current account deficit. The Economist's analysis shows that an oil price of $150 per barrel for a year would reduce the current account balances of 37 oil importers by an average of 2.3 percentage points.
That will affect countries that are under tension, such as Pakistan and Turkey. China is also affected. Even major commodity exporters like Chile could be affected as the metal doesn't appreciate much.
Oil-exporting countries will grow but still face problems, such as a stronger currency affecting non-energy exports.
https://soha.vn/thieu-kho-hang-hoa-khong-lo-cua-nga-nhieu-quoc-gia-khoc-do-meu-do-vi-cu-soc-king-te-20220312172517697. htm
You are reading the article
Many countries "cry half-heartedly" because of the economic shock

at
Blogtuan.info
– Source:
cafebiz.vn
– Read the original article
here