Thị trường
Moc Chau farmers earn billions thanks to out-of-season plums
Out-of-season plums are in the harvest from late January to March every year, the early plums are crisper, selling for 3-4 times the price of the main season plums, depending on the size of the gardeners, they earn from tens of millions to billions of dollars.
With the advantage of harvest time and high market demand, many plum farmers in Moc Chau district, Son La province have earned billions of dong from plums after off-season.
Harvested between the end of January and March of the solar calendar every year, early plums often do not have a beautiful and sweet design like the main season plums, but instead have a sour, slightly acrid taste, although the fruit is ripe but will still be more crispy than the main season plum.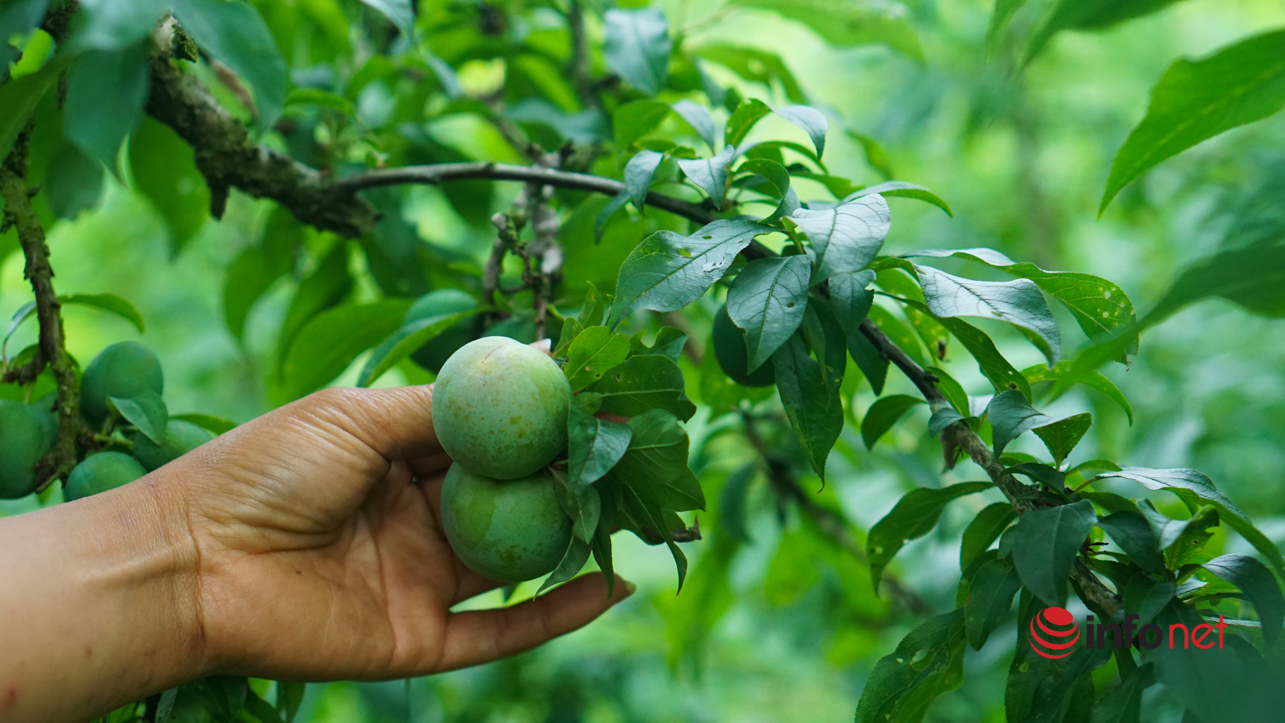 Pictures of unseasonal plums in the "valley" of Moc Chau.
Sharing with PV Infonet, Ms. Anh Tuyet – owner of 4 plum gardens in Na Ka plum valley, Moc Chau Farm said: "Out-of-season plums when picked are still green, some of which turn pink, but still retain their freshness. characteristic hard, crunchy. For small-sized families, each pick can only be about 15-20 kg of plums, and for larger gardeners, the number can be up to a kilo."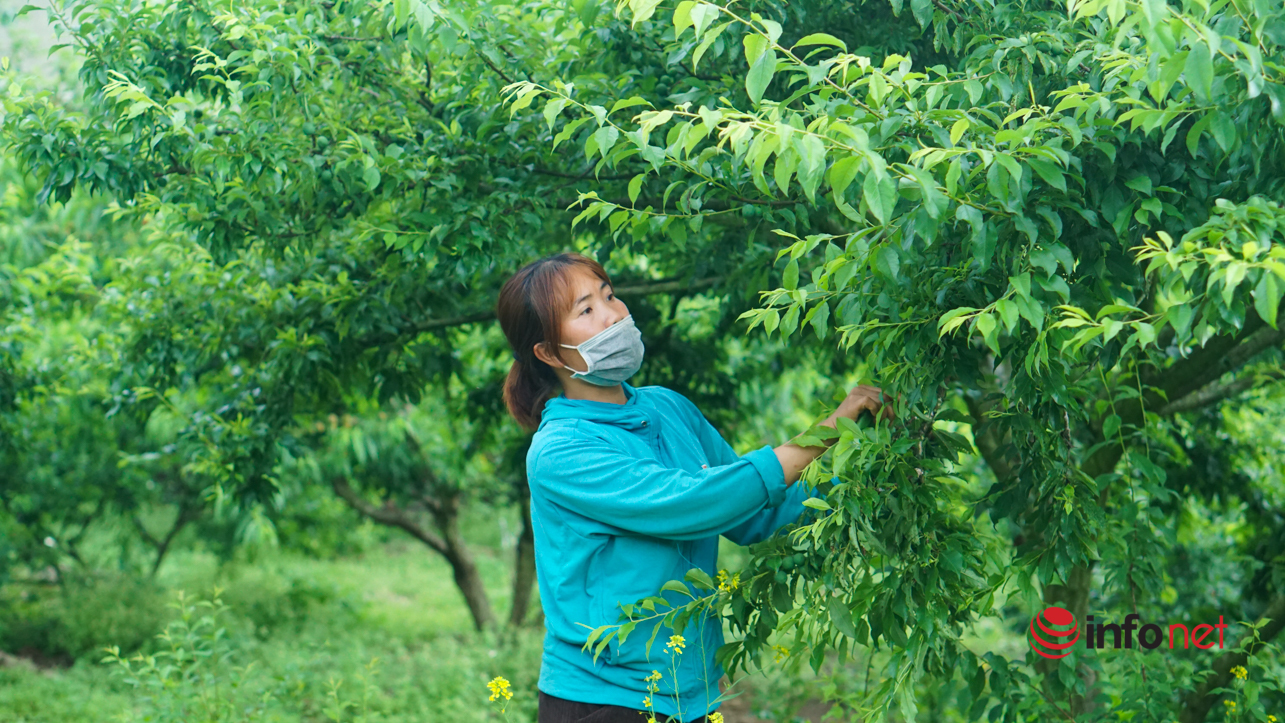 According to Ms. Tuyet, plums are picked in the morning, when the pollen is still intact, the fruit will be beautiful and the best price.
Tourists who come to visit and take photos often want to pick and buy them themselves at the garden. Many people take advantage of buying 5-10kg at a time, both to eat and as a gift to brothers and friends.
At Moc Chau Farm, the output of plums is diversified from retail for cross-country customers, wholesale for traders to combined distribution to supermarket systems in many provinces and cities.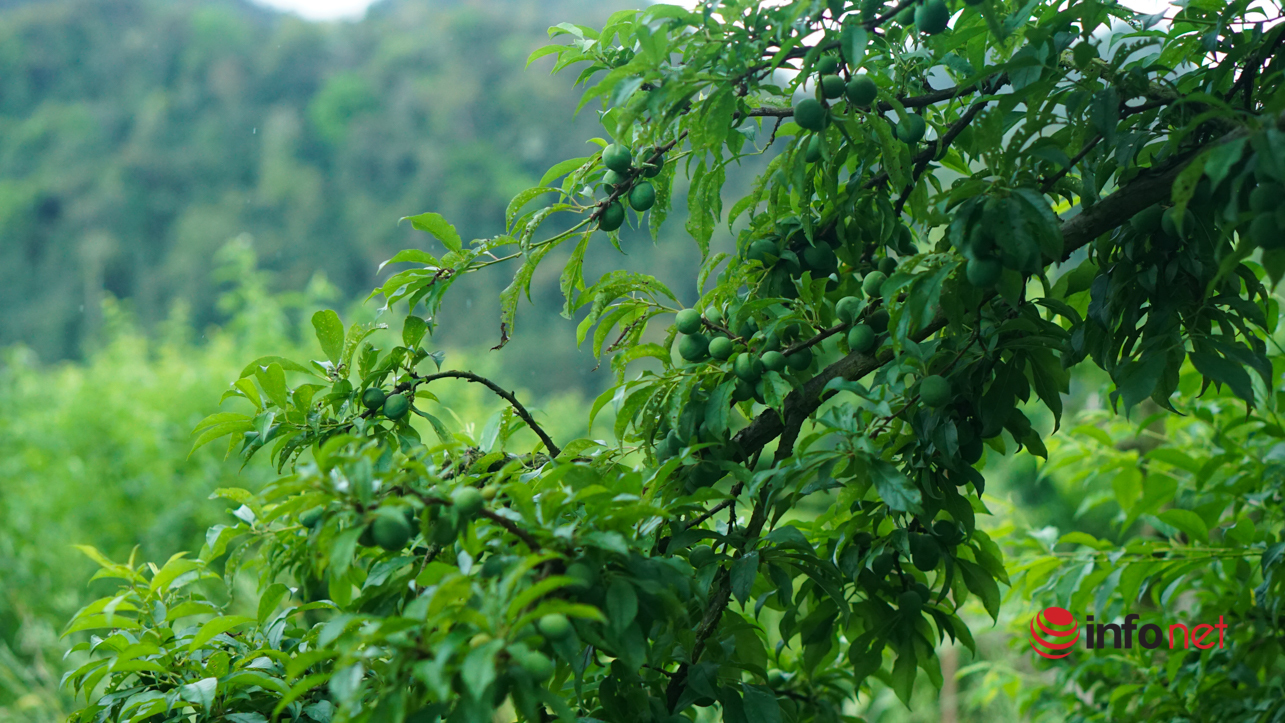 Because they are only available for a short time, the quantity is small, so the price of the off-season plums in Moc Chau is usually 2-3 times higher than that of the main season plums. In each crop, people who grow plums can earn from several tens of millions of dong to billions of dong for unseasonal plums.
Just selling directly to tourists and locals, Ms. Tuyet and many other families also actively sell plums on the "web market".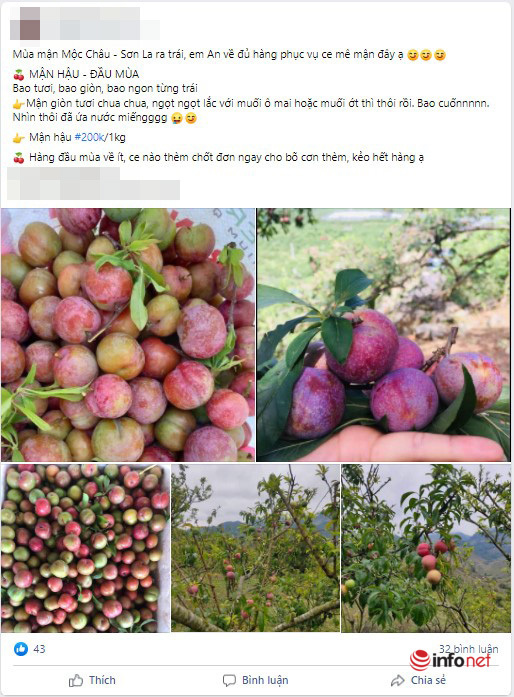 Moc Chau farmers earn billions thanks to out-of-season plums
The price of off-season plums at the garden is currently around 75-90 thousand VND/kg depending on the quality of the plums. However, the retail price of off-season plums when imported to the provinces fluctuates greatly, from 100,000 to 200,000 VND/kg.
Ms. Anh Tuyet recalled last year's plum season, it can be said that although it was the year with the most fruitful plum season ever, but due to the influence of the disease, many farmers had to "stumble". If it weren't for the income from off-season plums, it would be very difficult for farmers to manage the cost of fertilizers and plant care.
According to many plum growers, this year's weather is quite favorable with regular rainfall and good humidity, which helps plum trees grow quickly and produce fruit. Although this year's off-season plums are priced well, giving good revenue, but people are still afraid of the hailstorms in early March of the lunar calendar, because a hailstorm can make them lose a whole crop.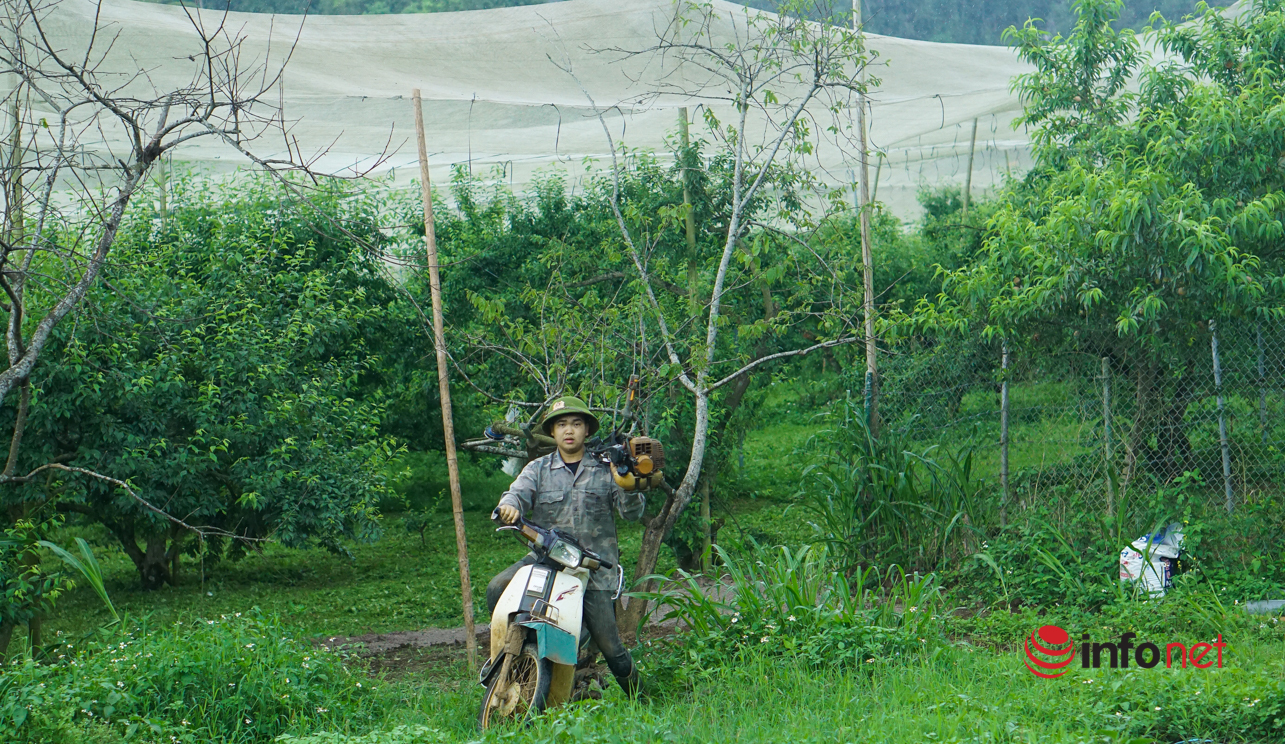 Moc Chau farmers earn billions thanks to out-of-season plums
In order to minimize the damage caused by hail, in recent years, plum growers in Moc Chau have applied stretch nets to cover the whole plum garden. If properly stretched, this method can help people reduce up to 80% of hail damage.
Phuong Huyen – Trieu Trang
You are reading the article
Moc Chau farmers earn billions thanks to out-of-season plums

at
Blogtuan.info
– Source:
infonet.vietnamnet.vn
– Read the original article
here