Games
Manga/Film
Not Luffy, what if it was the Pirate King's son who ate the Gomu Gomu fruit?
There is an interesting theory that the Devil Fruit that Luffy accidentally ate Originally, Shanks wanted to rob it and give it to Ace.
Because there is a detail in chapter 968, Roger tells Rayleigh that it is his son who will find One Piece. So what if Shanks overheard the conversation? Maybe he'll want to do Roger's word and come East Blue for the purpose of giving the Devil Fruit he stole from the navy to Ace. But unfortunately, it is unfortunate that Luffy is the one to eat it.
The above theory may not be true, but it is very interesting, isn't it? So here we are thinking together If Ace ate the Gomu Gomu fruit in One Piece, what would happen?
1. In terms of strength, Ace will probably take advantage of this Devil Fruit's power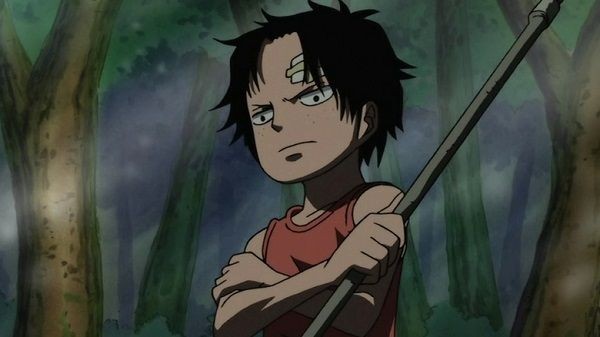 In terms of strength, Ace is phenomenal. As a child, he was much stronger than Luffy. When Ace was a teenager, he was also very strong. With Ace's fighting abilities, he is able to use the Gomu Gomu fruit's powers in battle.
Also, since Luffy's Devil Fruit is actually Zoan-type, Ace's stamina and physical strength may be greater than when he ate the Logia – Mera Mera no Mi fruit. Because Zoan-type Devil Fruits often help increase endurance and physical endurance for the user. That might be why Luffy is so tough and resilient.
2. Maybe Ace is not suitable to be Joy Boy's successor?
With what has happened, it is clear that the Gomu Gomu fruit eater will be considered Joy Boy's successor. This is felt in chapter 1043, when Zunesha alludes to Joy Boy returning when Luffy began awakening his Devil Fruit.
Also, so far, a lot of people seem to be impressed with Luffy, including Shanks, Benn Beckman. So that In One Piece Novel A, Benn Beckman has a bad view of Ace.
Benn Beckman commented in chapter 1 of the manga that Luffy will become a great person. On the other hand, in One Piece Novel A, Beckman gave an answer about Ace that wasn't very good.
He shared about Ace, cYou are more naive than you think. Ace also not like a pirate but like a gladiator. Ace doesn't care about the Pirate King or adventure. Not intending to find pirate treasures, even morehas no desire to become a Marine hero, protecting civilians. It seems nThe best fit for Ace seems to be with the Revolutionary Army, almost like a terrorist group seeking to overthrow the World Government.
Beckman said: "He are limiting their own choices. From the way he acts, the best he can achieve is to be the captain of a ship." Can only be the captain of a ship, that's Beckman's pretty bad opinion of Ace.
Ace himself eventually decided to become the son of Whitebeard, while Luffy has always been the leader of his own pirate crew.
So, in essence, Ace may not be suitable for eating the Gomu Gomu fruit.
3. Ace's personality will become more cheerful?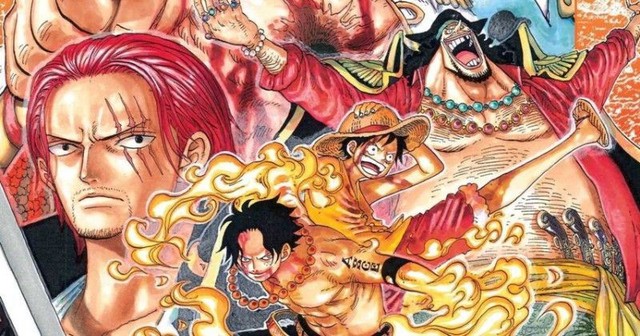 Seeing how Luffy smiles after his Devil Fruit awakens, many readers wonder "REMOVEWas Luffy's personality affected by the Devil Fruit he ate?" If so, wouldn't Ace's personality be happier if he ate the Hito Hito fruit, model Nika?
Luffy seems very happy in chapter 1, after he ate the Gomu Gomu fruit. After appearing panicked when Shanks informed him of the Devil Fruit's effects, Luffy showed a bright smile.
But whether Ace can be as happy or not… probably not. I think this Devil Fruit has no effect on the nature of the person eating it (except maybe during Awakening).
Luffy doesn't always smile, he also looks angry and sad at times. So cmaybe if Ace ate the Gomu Gomu fruit he would also smile at first, but his feelings would be the same as the Ace we know.
4. If the Gomu Gomu fruit doesn't find Ace suitable, is it hard for Ace to get it too?
The interesting thing about the Gomu Gomu fruit or the Hito Hito to be exact, the model: Nika is the World Government that has been missing it for the past 800 years. It's as if that Devil Fruit is always hiding from the Government. A Gorosei said that all Zoan-type Devil Fruits have a will of their own, and that the fruit Luffy ate bears the name of a god.
So… maybe if Ace wasn't fit to eat this Devil Fruit, he wouldn't have had it.
As seen, Luffy was able to easily obtain this Devil Fruit as the Gomu Gomu probably acknowledged that Luffy deserved to eat it.
You are reading the article
Not Luffy, what if it was the Pirate King's son who ate the Gomu Gomu fruit?

at
Blogtuan.info
– Source:
gamek.vn
– Read the original article
here