Kinh doanh
Russian rich people flock to Dubai to hunt for super-luxury villas and apartments
(Dan Tri) – In the most luxurious residential areas of Dubai, real estate brokers say the demand to buy villas and apartments from Russian customers, including billionaire Abramovich, is skyrocketing.
Where are the Russian rich going?
Although the current whereabouts of this Russian billionaire is not public, according to sources of Bloombergin recent weeks, the owner of Chelsea football club is hunting buy house in Palm Jumeirah – an artificial palm tree-shaped island in Dubai with super-luxury residences, commonly known as Palm Island.
The Russian oligarch's interest in Dubai is the latest sign that an increasing number of Russians are flocking to the city as sanctions elsewhere are stepped up.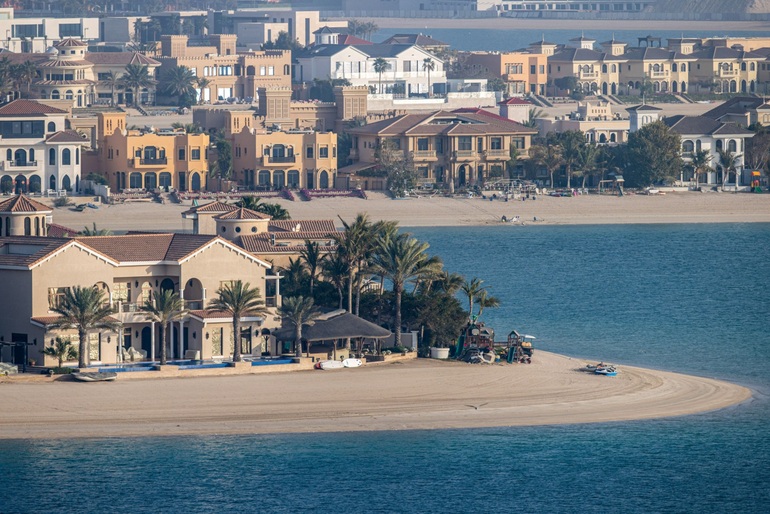 Lawyers for Russian businessmen say some are trying to move assets to the UAE, including Dubai. Aviation websites also identified jets of Russian tycoons, including billionaire Abramovich, that had arrived in the country.
According to data from flight tracking website ADS-B-Exchange, one of Abramovich's private jets arrived in Dubai in March, but it's unclear if the billionaire was on that plane.
Britain and the European Union have imposed sanctions on the owner of the Chelsea football club, but the UAE has not. The Gulf state maintains a cautious political stance in order to maintain relations with Russia.
While superyachts, real estate and jets believed to have ties to the Kremlin are being seized across Europe, direct flights from Moscow are still landing in Dubai, where no measures are taken. any punishment.
Now, the outflow of money from Moscow is making some ministry officials Finance The US is concerned that the renminbi cross-border payment system (CIPS) – a rival to the SWIFT system – could become a key means of payment for Russia to transfer money to the UAE using the US dollar. yuan to evade US sanctions, sources of Bloomberg let me know.
Representatives for Dubai and authorities in the UAE did not respond to requests for comment. But the UAE government says it has made significant progress in strengthening the regulation of financial flows.
Dubai is a favorite destination for many Russians, attracting tens of thousands of Russian tourists every month. Russian ice cream is sold at the famous beachfront development of La Mer. Russian foods like Russian sour cream and Russian cheese are readily available in grocery stores.
Russians rush to buy real estate, set up companies in Dubai
Daria Nevskaya, a lawyer at Moscow-based law firm FTL Advisers that serves wealthy Russians, said even Russians with transparent incomes and no connection to the government are afraid of wealth. Their property was confiscated along with the businessmen being punished.
According to her, some rich Russians are restructuring their ownership to not be hunted.
Recently, Ms. Nevskaya went to Dubai on her own because the company noticed the need for Russians to register a company in the UAE to keep assets, including finances.
Sheet Kommersant According to a source from the real estate company Golden Brown Group, the demand to buy Dubai real estate of Russians so far has increased by 40% in March compared to February.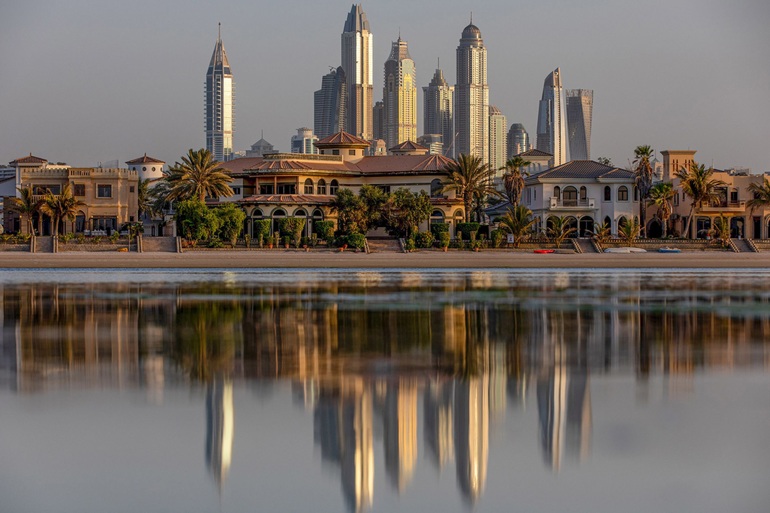 Nevskaya said the most common way for Russians to get a visa to reside in the emirate is to buy real estate worth at least 5 million dirhams ($1.5 million) but there is also an option cheaper than opening a company here.
Polina Kuleshova from the immigration and citizenship consulting firm Henley & Partners said that if you count the absolute number of residency in the UAE, the demand from Russians has increased by 100%.
Not only Dubai, other locations are also attracting Russian citizens. In Israel, immigration brokers and lawyers say they have received inquiries from thousands of Russians.
Meanwhile, the nearby financial hub of Qatar is also seen as an alternative destination for opening representative offices or transferring capital abroad for unsanctioned Russian companies. In the past few weeks, Qatar's free trade zone has received many requests from bosses enterprise Russia.
You are reading the article
Russian rich people flock to Dubai to hunt for super-luxury villas and apartments

at
Blogtuan.info
– Source:
dantri.com.vn
– Read the original article
here