Games
Mobile & Social
Super God 3Q action card game with 1 – 0 – 2 in Vietnam market officially launched
Owning a gameplay with 1 – 0 – 2 in the Vietnamese game village
Super God 3Q is a rare mobile game in the Vietnamese game village that builds gameplay in a new style when combining the gameplay of collecting General Cards and Role-playing.
The product uses beautiful 3D graphics with thorny character shapes with a rich system of skills and especially there are many types of Equipment and Bosses that are extremely pitiful for you to conquer.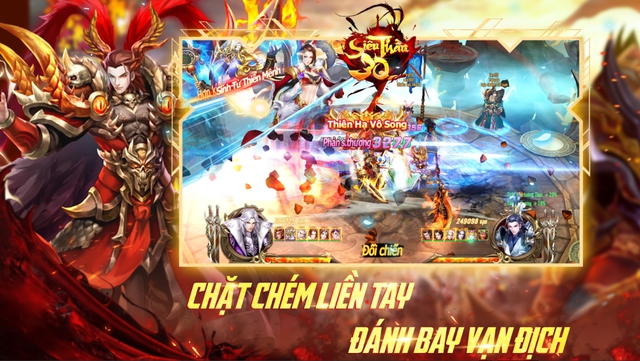 The control part in the game is also very simple, you just need to touch and swipe on the touch screen to move the character and launch attacks on the enemy extremely flexibly.
Indeed, Vietnamese gamers are now too bored with general card role-playing games with similar playing styles.

What they want is something stronger, more crazy and NPH Gzone's 3Q Super God is the place to meet this!
The quintessential combination between the series of General Card games mixed with Action Role-playing substance
Accordingly, the traditional elements of the General Card and Role-playing game series are still fully reproduced. Only they put on a new shirt, improving the small elements of these two game schools to increase the new experience for players.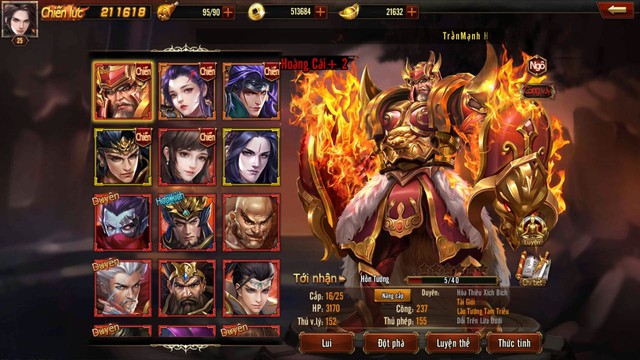 To put it simply, here you will still have to assemble a squad of the 6 most elite generals on the massive character store that Super Than 3Q Mobile networked.
But instead of letting the two sides rush into a turn-based or time-based fight, these 6 generals represent 6 powerful active skills that players can summon to use when fighting with the main character. own representation.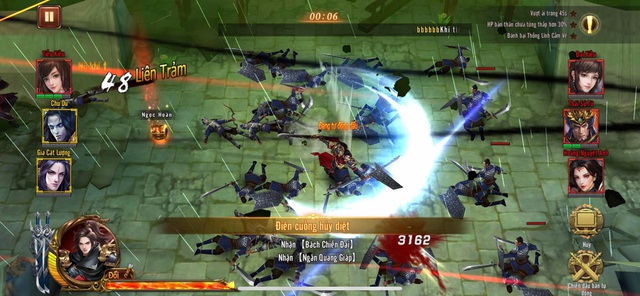 However, the key to the combo skill is how to make this sequence of actions not interrupted. Then the enemy, once fully attached, will not be able to do anything and only the water will lie still and die.
This is the scary point when Super God 3Q – Gzone combines slashing style and champion card. With high-speed action and a strategic head, it's bad luck for any enemies involved!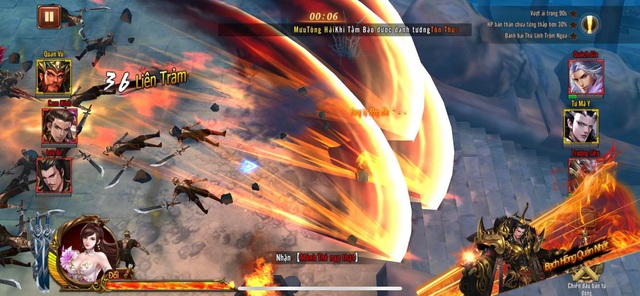 Of course, in order to support players to freely arrange their combos, the game's passive, active skill pool and diverse PK effects are the most important things.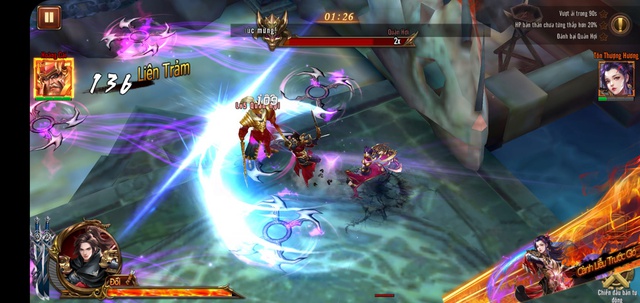 For example, you will start with a long-range attack to poke the opponent, then change the character status to melee to close up to knock up the opponent, then jump up and down to make the enemy difficult to deal with. hold up.
Multiple Battlegrounds and Infinite Challenging Arenas!
To add drama, it's not enough to encounter ordinary soldiers or "fuzzy chicken" players. Super God 3Q game also adds many big and strong Bosses for you to conquer.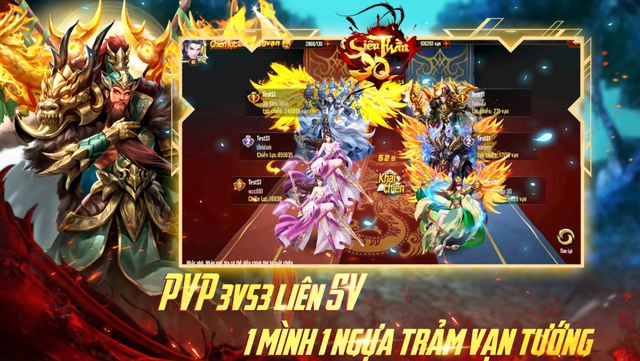 It's still the hack and slash style to pass the screen, but when confronting these monsters, you will have to be a bit smarter. They possess many powerful attacks that can send you to the countdown board in a few combos.
Especially when playing this game, you can completely earn Kim Nguyen Bao (KNB), get good General pieces and level up VIP for free through daily plowing activities without having to load a new card.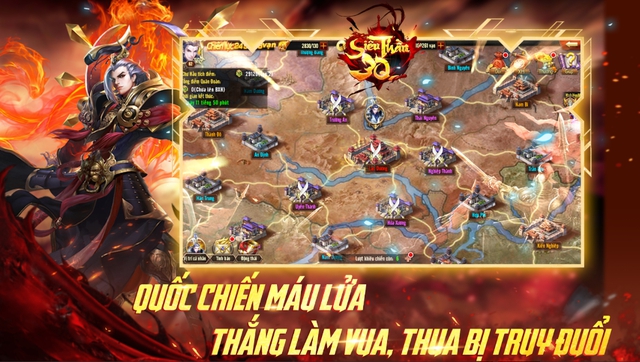 In addition to good-looking 3D graphics and groundbreaking gameplay, the main attraction of Super Than 3Q Mobile game is the competition arenas from the local server scale to the inter-server competition such as Truc Loc Trung Nguyen, Race Rank Lien. Server, join forces to destroy the World Boss, Boat Pirates, Ranked Arena, Territory Battle, 3vs3 Battlefield, 1vs1 Arena of Extremely Bloody Server.
Outstanding features of the game:
+ Top-notch Graphics, Eye-catching Shapes
+ Chop and Slash – Strike Wan Di
+ PVP 3Vs3 Lien SV – 1 Body 1 Horse Slayer Van General
+ Famous Generals Gathering – Leveling the Chaos
+ Bloody National War – Winner is King, Loser is Chased
Shared giftcodes:
ANHEMSIEUTHAN3Q
DOCNHATVN
BACHUTAMQUOC
Home page https://st3q.zoneplay.vn/
Fanpage https://www.facebook.com/sieuthan3qgzone/
You are reading the article
Super God 3Q action card game with 1 – 0 – 2 in Vietnam market officially launched

at
Blogtuan.info
– Source:
gamek.vn
– Read the original article
here