Life Style
The showbiz beautiful sisters became the "stock queen", the "land trading tycoon" with a very strict view of money down.
Not only having a reputation in showbiz, many beautiful women are now also famous in the market thanks to their "cool hands" investment skills, spanning many fields from real estate to securities. Joining the investment market is easy but making huge profits and money from it is difficult. It can be seen that thanks to a consistent and decisive investment perspective, the association of beautiful sisters such as Mai Phuong Thuy, Ngoc Han, Ly Nha Ky and Midu has created a strong foothold in the investment world.
Let's take a look at the reasons why beautiful women are so passionate about investing!
Mai Phuong Thuy, Ngoc Han: Account 5 times, never "key" for free, who was "tipsed" by the president but didn't believe it
In the world of stock investors, Miss Mai Phuong Thuy is a name that is known by many people with titles such as "Miss Prophet", "hit where it is". At the end of 2021, Mai Phuong Thuy shared a story about a year of playing the stock market on Facebook. The queen also "shows off" the total assets in her securities account, which increased by 3-5 times in the past year.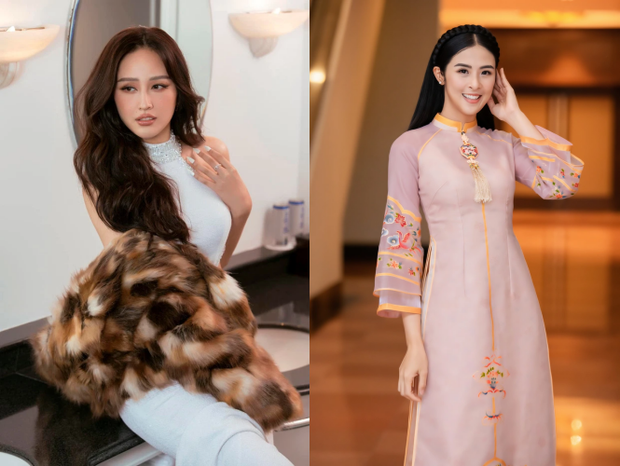 As for Miss Ngoc Han, she has been investing in stocks since 2017. Like many other investors, the queen's portfolio also has times of profit, loss, and maximum profit of up to 150%.
Regarding stock investment and trade, Mai Phuong Thuy believes that when investing, "witnesses" should have their own opinions and views, should not depend on anyone or wait for the key to come from anywhere. She frankly: "Thuy is not afraid of marketing, just doesn't want her gray matter to become a free product. It takes so much effort. My efforts are all wasted, I don't have to go 'free' (free). "
However, she also gives advice: "You should be responsible for your own investment, you should not follow anyone, because when you lose, you only bear it, those who advise you to buy this and buy that don't lose anything."
Similar to Mai Phuong Thuy, Miss Ngoc Han also mentioned that many reputable sources "tips". However, she thinks that the story of "bargaining" really has no meaning in investment. "Han feels it's best not to listen to such key news sources and let's have analytical judgments, understand the market, understand the business. In short, we should take a long-term view of what the business is really doing. or business leaders. We should dig deeper into those things." – shared queen.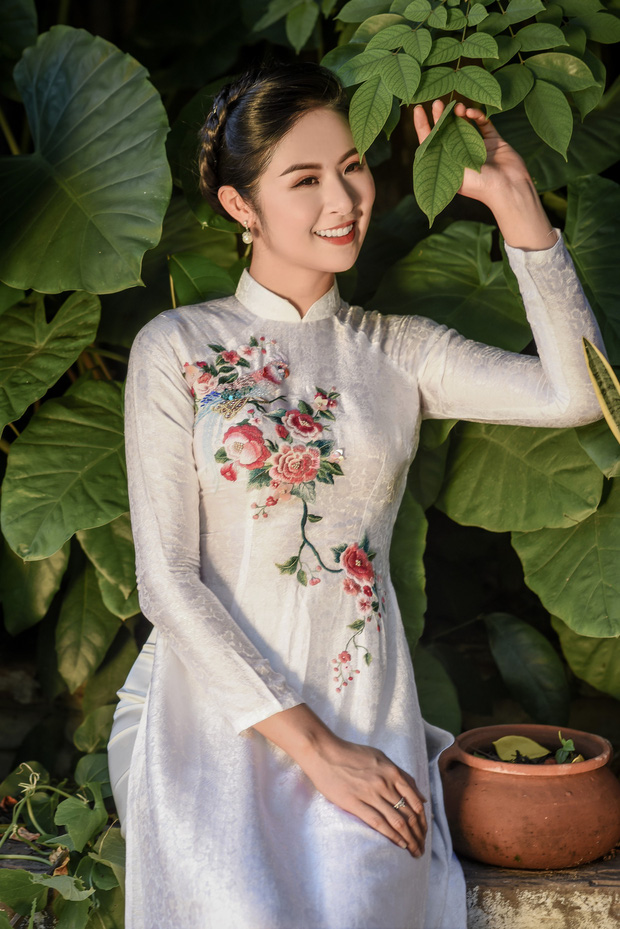 Besides, both queens also talked about facing risks in investment. For Mai Phuong Thuy, she thinks that losing sleep and eating because of losses means that the risk appetite is too low, making it difficult to earn more money. "The average person lost 10 million dong, couldn't sleep at night. If you lose sleep because of 10 million, how can you earn 20 million?" – she commented.
As for Miss Ngoc Han, she also sympathizes with the feelings of the "witnesses" association because she herself has experienced erratic moods because of the continuous ups and downs of the market. However, she also thinks that you should not surf too much, because so far, the Vietnamese stock market has always tended to go up in the long term. However, the short term is quite volatile.
It can be seen that the way to "play the evidence" is different, but the two queens have "compatibility" in terms of investment. It is both beautiful and a smart investment.
Ly Nha Ky and Midu: Investing in real estate because of obsession with the past, who thinks that it's too late to invest until people "fever land"!
When it comes to "real estate queen", it is impossible not to mention Ly Nha Ky. Just looking at a series of real estate, luxury cars and brands flooding the villa is enough to understand why the rich woman has this title. Including a series of real estate owned by female giants stretching from the North to the South. It can be said that the fog like the White Palace inlaid with gold in the rich Thao Dien area was once famous with a dining room that can accommodate more than 20 people, a 10,000 square meter villa worth millions of dollars that she gave to her mother on the occasion of her birthday. Vu Lan festival in Ba Ria – Vung Tau hometown, 4-storey villa in Ho Chi Minh City. In Ho Chi Minh City, a million-acre resort of nearly 7,000 hectares, including 16 villas with full garden, is located separately on a pine hill in Da Lat, bought a 25-storey apartment building with pine dam to build a private house.
Not only Ly Nha Ky is known as "the queen of real estate", Midu The actress born in 1989 is also known as a "land dealer" because of the real estate that she owns and the ability to "close an order" to sell the land like selling pants and shirts. Most recently, she caused a storm when she sold a series of land lots, closing the deal within 60 minutes. Before that, Midu also sold out land in the blink of an eye. For example, a series of land in Ho Chi Minh City with river view, 12m large asphalt road frontage in December 2021 and 21 plots of land in just one evening in October 2021.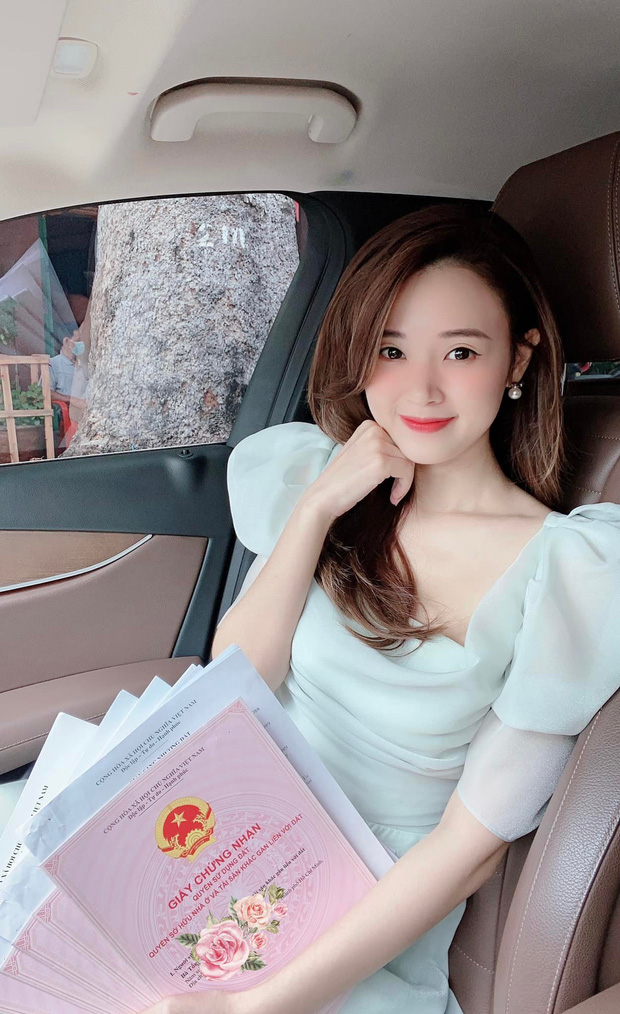 Midu is also a "land dealer".
Sharing about the reason why she owns so many red books and real estate, Ly Nha Ky once said that she has an obsession about buying land and building a house, even though she has rich conditions. but still continue to buy land to buy houses, build houses everywhere. "Perhaps because I didn't have a house when I was a kid, so now I want to build a lot of houses. Even, I'm obsessed with small spaces. I can't live in small houses, I have to live in large rooms and houses. big enough to bear" – she shared.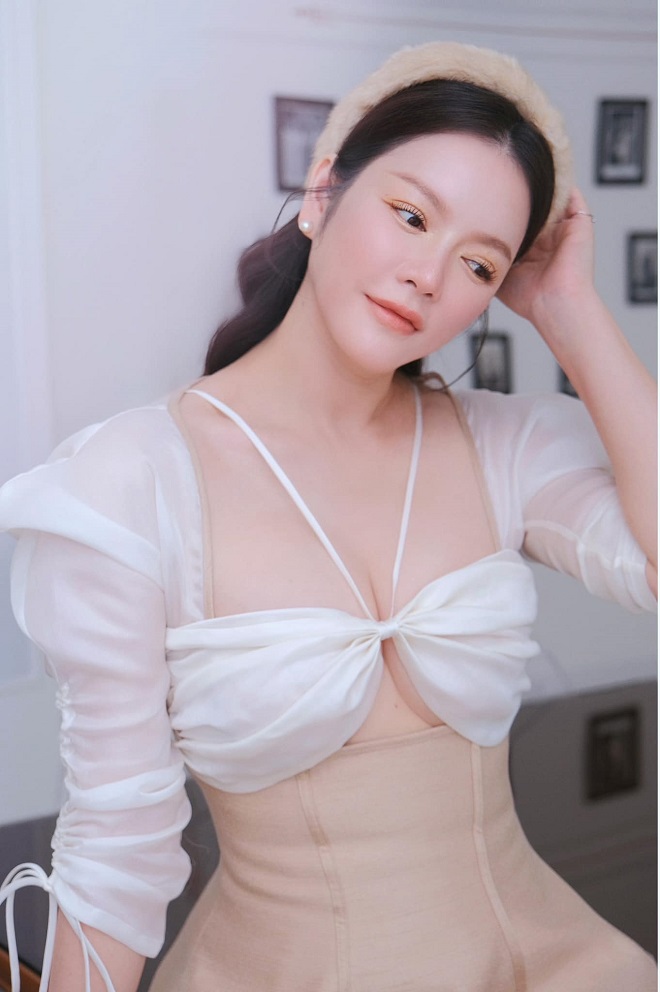 As for Midu, she said that the reason she decided to use her youth to get rich with real estate instead of finding a boyfriend or getting married is because the land when needed can be sold immediately, the longer the house, the more profitable the sale. The more houses you buy, the more stable and free you feel. She also believes that money cannot be left alone, must be used for investment and profit.
Sharing his views on real estate investment, Midu frankly commented: "If people notice, the value of real estate never reverses, it only increases over time. So what makes us lose is just a lack of financial management skills, weakness in legal analysis or bad luck with fraud."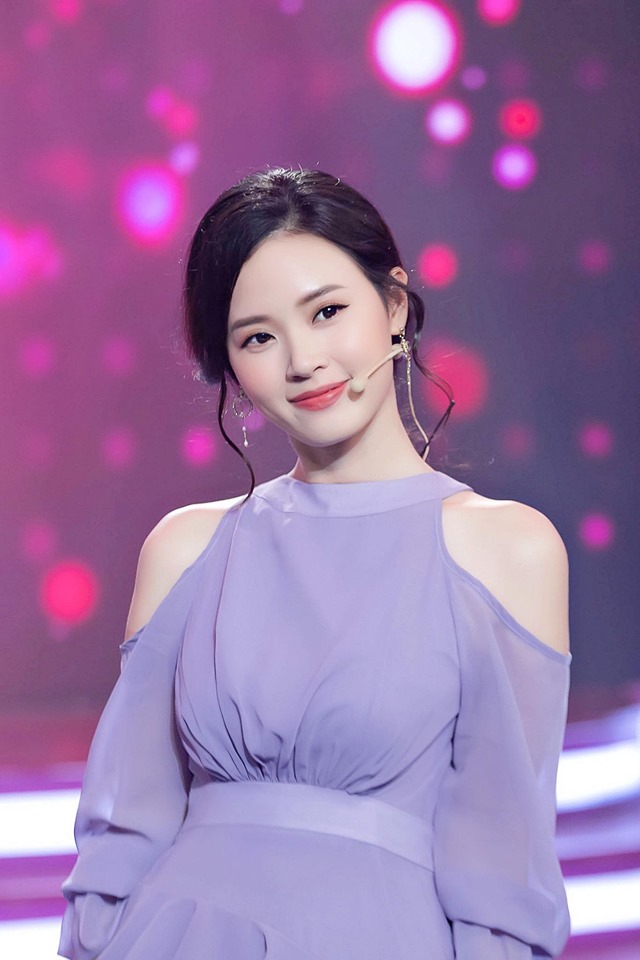 At the same time, the actress born in 1989 also believes that if you want to make a profitable investment, you must first look ahead and seize opportunities: "I think it's necessary to feel before that happens. As for waiting for the people around me to talk about the land fever, maybe I should think of many other stories."
In short, although there are different views on the reasons for investing in real estate, the views of the two beautiful sisters are very true to a potential market such as real estate. So, Ly Nha Ky and Midu both made the right choice to buy and sell land instead of getting married!
Finally, Mai Phuong Thuy, Ngoc Han, Ly Nha Ky or Midu all possess excellent investment ability thanks to their different perspectives and foresight, which is also the reason why this beautiful sister association is so successful. own such an enviable wealth!
Photo: Synthesis
https://kenh14.vn/hoi-chi-dep-showbiz-tro-thanh-ba-hoang-chung-khoan-trum-buon-dat-voi-quan-diem-xuong-tien-cuc-gat-20220325120700543. chn
You are reading the article
The showbiz beautiful sisters became the "stock queen", the "land trading tycoon" with a very strict view of money down.

at
Blogtuan.info
– Source:
Kenh14.Vn
– Read the original article
here