On March 25, a 3-minute clip was spread on Facebook, recording the scene of two 8th grade students in Quang Tri beating and slapping repeatedly in the face, kicking in the head, body, head, pulling hair, dragging a 7th grade girl from the same school. In addition, these two female students also tore their shirt, snatched the name tag and asked her to kneel and apologize.
Under the assault of the two sisters, the 7th grade girl just hugged her face and endured the battle. It is worth mentioning that the incident was witnessed by many students, but all of them stood watching, joking and cheering, but no one intervened. After the clip was posted on social networks, many viewers expressed anger and anger at the actions of two 8th grade female students.
More than jealous
Le Huu Tu (58 years old, village 7, Trieu Van commune, Trieu Phong district, Quang Tri) was still shocked and saddened when he witnessed his youngest daughter. I was brutally abused by my friends.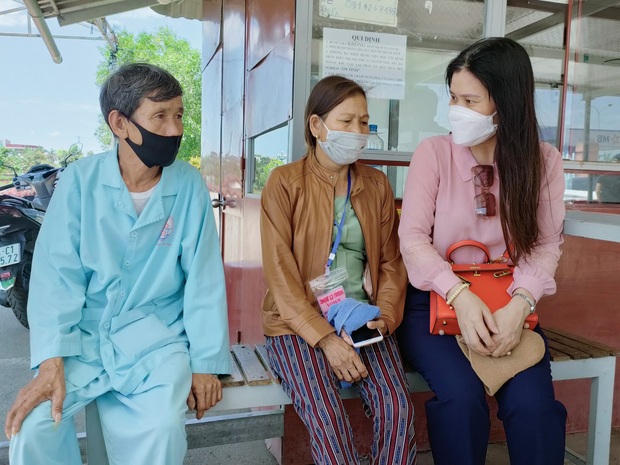 L.'s parents welcomed people to the hospital to visit her. Photo: D.T
"I don't dare to open it anymore, it's too cruel, it's more than jealous. Seeing the scene where people pull my hair, punch and kick me, I feel pity, pity and anger", Mr. Tu pouted.
LTL is the youngest daughter in the family, since the day the brothers went to work far away, her father often fell ill and had to be hospitalized for many months, and her mother had to stay by her side to take care of them.
On the afternoon of March 25, after returning home from Quang Tri Provincial General Hospital, Ms. Nguyen Thi Luong (L's mother) received a clip of a classmate of L. When she opened the clip, she panicked. indignant, pitiful when the clip is more than 3 minutes long, recording the scene of a daughter being beaten by friends.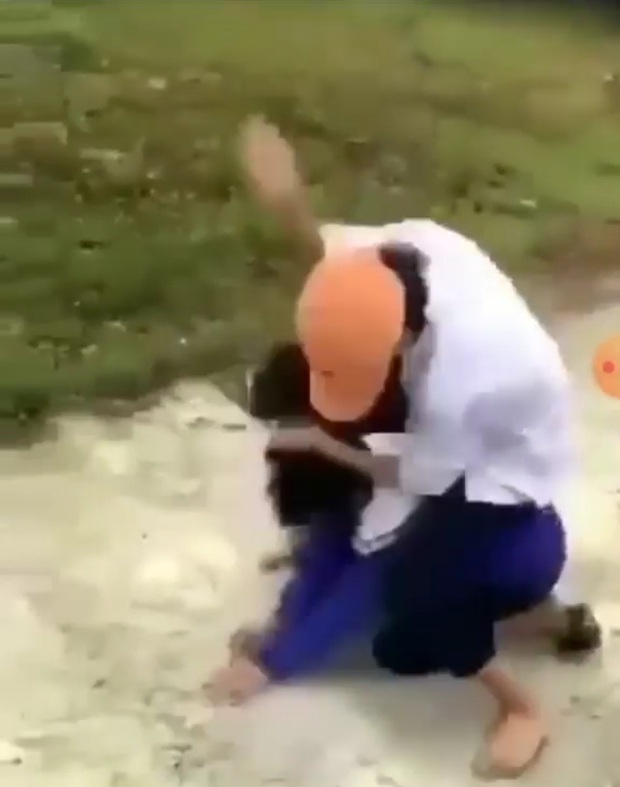 The 7th grade girl just kept quiet, holding her face in front of two 8th graders. Photo cut from the video.
After researching, Ms. Luong learned that her daughter was beaten in the morning and afternoon of March 23. On March 24, I called my mother to ask to leave school because my head hurt so I couldn't go to school. "When I asked him that he was afraid to hide it, I thought he had Covid-19 or something. But who would have thought it would be this bad," Mrs. Luong burst into tears.
Knowing the incident, on the evening of March 25, Ms. Luong took her child to the hospital for examination. Through examination, she suffered a minor injury in the face area, on her head appeared bruises, swelling, oil pain and chest cavity. L's psyche is still stable, she often asks her mother to leave school and wants to transfer to another school to study.
"On Monday, we will take the child to Hue Central Hospital for X-ray, more specific examination. As for transferring schools or taking leave, I definitely disagree, now the internet is flooded with clips everywhere. So, I have to face it," Ms. Luong said.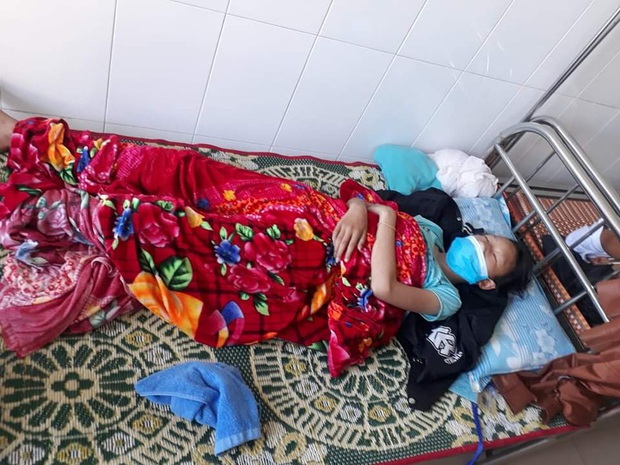 LTL is currently being monitored at the hospital. Photo: D.T
Dispose of according to regulations
Regarding the above incident, Ms. Nguyen Thi Phuoc Hoa – Head of Education and Training Department of Trieu Phong district, Quang Tri province said that functional forces, along with local authorities, the Board of Directors of Trieu Van Primary and Secondary School (commune). Trieu Van) is clarifying that a 7th grade girl was beaten by two 8th graders.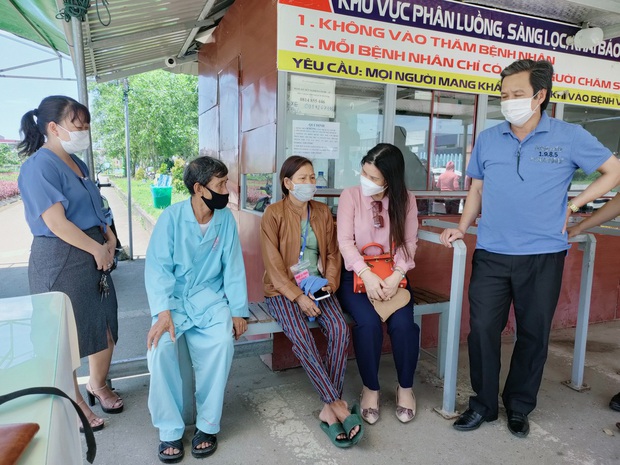 Teachers of Trieu Van Middle and High School went to the hospital to visit and encourage their family. Photo: D.T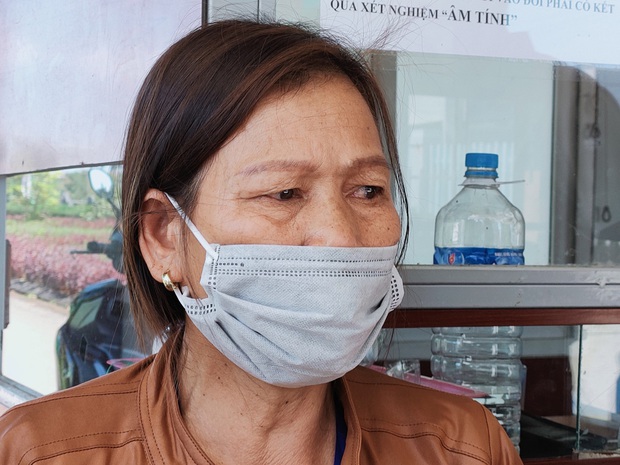 Mrs. Luong burst into tears when she mentioned the clip of her son being beaten. Photo: D.T
Truong Thi Hong Chi – Principal of Trieu Van Middle and High School said that on March 23, the school held a program to celebrate March 26 and the festival "Children are happy and healthy – Step up to the Union" on the anniversary of its founding. Group.
After the program ended, students and teachers left, some students returned to gather at the commune's football field to play, leading to a fight. However, through research, on the same morning, L. was beaten by two other children in class.
"In the immediate future, the school and the district Department of Education and Training will visit and encourage L. Work with parents and students involved in the incident. The children are too young, we will try to handle properly with the case. regulations, reasonable to educate, deter, show the children their mistakes that later change ", Ms. Chi said.
The case is still under investigation by the police.
https://soha.vn/ba-me-cua-nu-sinh-lop-7-bi-ban-cung-truong-hanh-hung-qua-tan-nhan-hon-cadanh-ghen-2022032616585255. htm
You are reading the article
"Too cruel, more than jealous"

at
Blogtuan.info
– Source:
Kenh14.Vn
– Read the original article
here