Acne is always an obsession of women. Especially on the upcoming hot summer days, many women are obsessed with this problem. How to be acne treatmentPumping collagen into the skin effectively with simple, easy-to-make water?
Recently, DS Khue Vu (working in Hanoi) shared 5 types of extremely good acne-reducing water. Those of you who want to treat acne by drinking inside, collagen supplement for skin increasingly smooth, glossy stretch can refer to the video below. It is recommended to use these acne-reducing lotions without added sugar for the best effect.
Experts specify 5 types of drinking water to reduce acne, support acne treatment, and extremely good for health.
5 types of water to treat acne, pump collagen for the skin are extremely good for health in the summer
1. Lemonade
With properties rich in vitamin C, minerals, lemon juice helps reduce inflammation, reduce acne due to reduced sebum secretion. Especially the post-acne dark condition is also improved well. Drinking lemon water regularly every day helps prevent acne, treat acne, antibacterial for the skin and increase the body's immunity.
According to HealthlineVitamin C in lemons also helps to increase collagen and reduce wrinkles on the skin. Especially with dry skin due to aging and sun damage.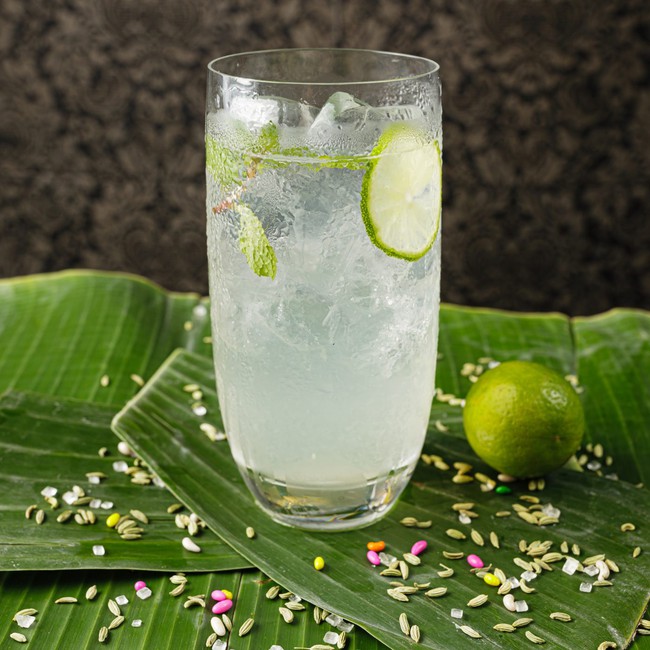 A 2016 laboratory study found that lemon juice as well as citrus juice prevented the development of wrinkles in hairless rats.
2. Green tea
According to Medicalnewstodaygreen tea contains plant-based compounds called catechins.
Catechin has antibiotic, anti-inflammatory and antioxidant properties. One catechin compound in green tea is epigallocatechin gallate (EGCG). EGCG has significant anti-inflammatory, antibiotic and antioxidant properties that can help treat acne effectively.
A 2017 review also found that polyphenols in green tea may support skin health by helping to stop the sebaceous glands from producing excess sebum or oil. Thereby helping to reduce acne significantly.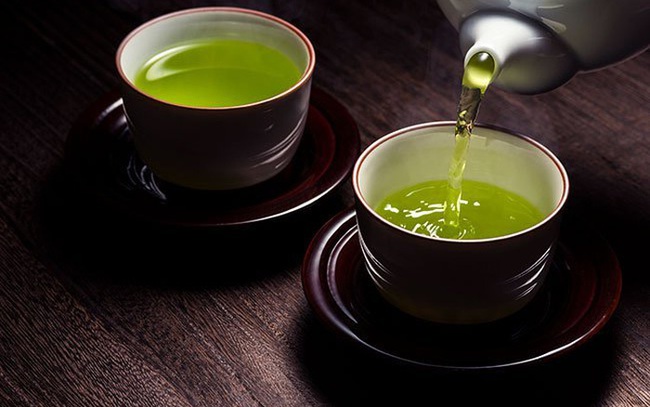 3. Artichoke tea
According to Master, physician Vu Quoc Trung (Division of Traditional Medicine, Vietnam Association of Oriental Medicine), Oriental medicine uses artichokes for many different healing uses. Drinking artichoke tea regularly and properly helps lower blood pressure, anti-oxidants, cancer prevention.
In particular, drinking artichoke tea also helps cool the liver and detoxifies the liver. Meanwhile, an unhealthy liver is prone to acne. Therefore, you can drink artichoke tea to reduce acne is also very good.
Modern medical research shows that artichokes are also rich in vitamin C, which helps to produce collagen for the skin more effectively. At the same time, using it properly helps you increase immunity, cool from inside the body.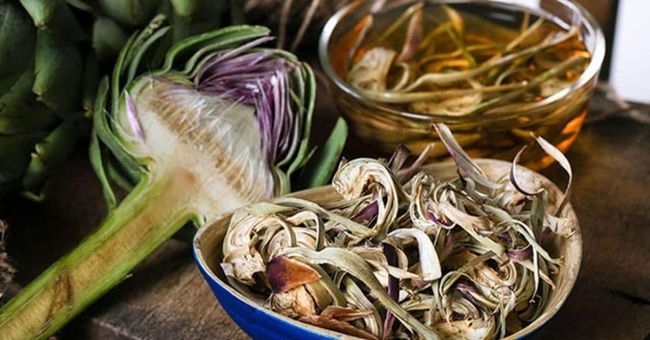 4. Gotu kola juice
According to former colonel, general practitioner Bui Hong Minh (Former Chairman of Ba Dinh Oriental Medicine Association, Hanoi), in Oriental medicine, gotu kola has cold (cold), tan (spicy), and bitter (bitter) effects. Used to nourish yin, clear heat, laxative, detoxify, diuretic, often used to nourish the body, antiseptic, treat vomiting blood, dysentery, bad breath, boils, heat rash…
Therefore, for a long time, folk have known how to drink gotu kola to treat acne, help reduce acne, and beautify the skin.
In particular, modern medical research shows that gotu kola contains a lot of beta carotene, saponins, alkaloids, flavonols, saccharids, calcium, Fe, Mg, Mn, P, Potassium, vitamins B1, B2, B3, C and K… should be both good for overall health and good for the skin with the cooling effect from within.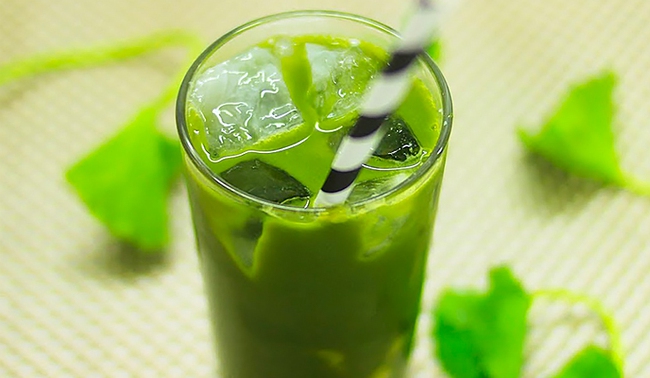 5. Coconut water
Research published in Clevelandclinic in 2017 found that coconut water helps treat acne due to its antibacterial properties.
In Oriental medicine, coconut water is sweet and cool, calculated on average; on spleen, kidney and taste; cooling effect, thirst quenching, diuretic, detoxifying, hemostatic. Drinking coconut water to help reduce acne, cure heat in the body is a long-standing experience.
In addition, you should apply the following ways to treat acne, reduce acne very well, regain shiny skin
According to DS Khue Vu, to treat acne effectively and completely, you need to remember the following ways:
1. Follow a scientific diet, sleep and rest
You should eat a lot of green vegetables, fiber and fruits, drink enough 2 liters of water a day. Limit spicy, greasy, and sugary foods.
In addition, you should also go to bed early, sleep 7-8 hours / day, avoid staying up late and stress.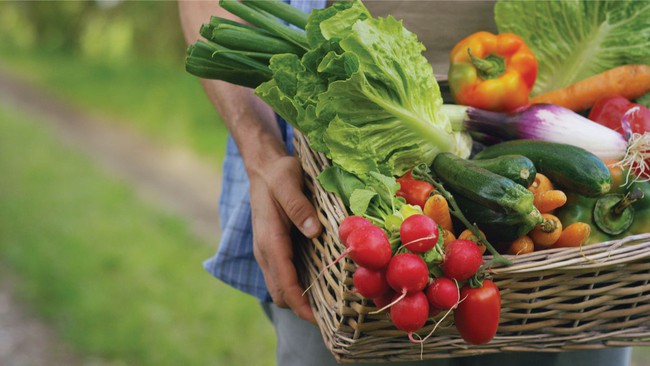 2. Proper acne skin care
Acne skin care needs to ensure the steps of cleaning the skin, using acne products, applying moisturizer, and sunscreen during the day.
Daily you should use a cleanser to clean your skin, avoid cleansers, creams with acne-causing ingredients such as oils, silicones, fragrances, etc. Limit makeup or only light makeup for a short period of time. This, at the end of the day need to remove makeup.
3. Treat acne at home
If only a small amount of acne appears, you can treat it at home. As follows:
With hidden acne, blackheads: You can use a chemical exfoliant containing Salicylic Acid, then use a acne spot with Adapalene.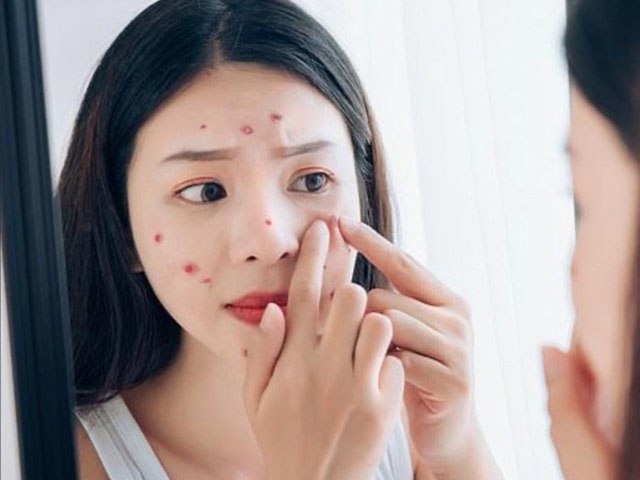 – With inflammatory acne, pustules:
+ With mild inflammatory acne can use Azelaic Acid.
+ With severe inflammatory acne, pustules, you can use acne spots containing Adapalene in combination with Benzoyl Peroxide or Clindamycin.
4. Contact a doctor, pharmacist
In case you do not know how to use or acne is too much, please contact dermatologists such as pharmacists, doctors for advice or you can go to reputable clinics, hospitals for examination. and treatment.
https://afamily.vn/5-loai-nuoc-tri-mun-sieu-dinh-lai-bom-collagen-cuc-tot-chi-em-dung-deu-vao-mua-he-con-sieu- tot-for-suc-show-off-20220325180629312.chn
You are reading the article
Water to treat acne, reduce acne, increase collagen, increase immunity

at
Blogtuan.info
– Source:
Afamily.vn
– Read the original article
here