Công nghệ
Why do many people spend millions of dollars buying virtual land?
The idea of ​​spending millions on virtual land that doesn't exist in reality sounds "ridiculous" but many investors still bet big on this market.
Huge numbers
Clerkclirk, 31, from Indonesia, after seeing a luxury penthouse on the Worldwide Webb Land virtual platform, he decided to buy it immediately. Not only that, but he bought 70 more virtual properties nearby because he really liked this neighborhood. In total, Clerkclirk spent $92,000 on virtual apartments. He said he will sell his virtual assets when the price increases.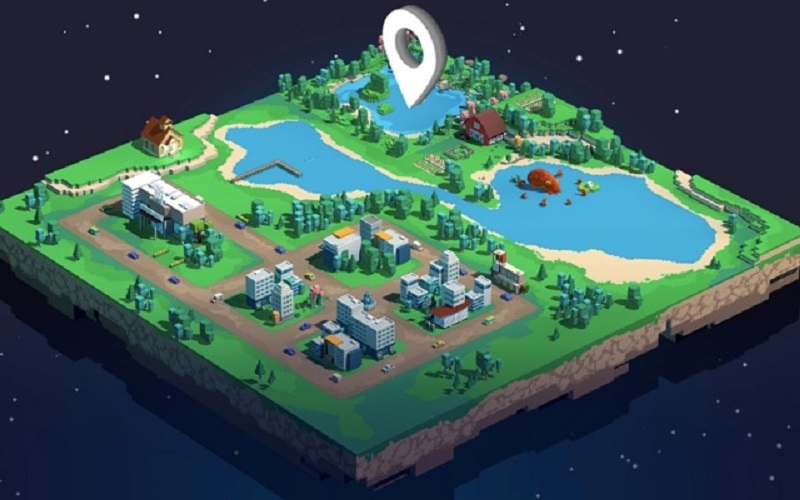 Why do so many people spend millions of dollars to buy virtual land?
Clerkclirk is not the only user to invest in this area. Huge amounts of money are being "poured" into virtual real estate on Worldwide Webb Land and platforms virtual universe (metaverse) other. In June 2021, Republic Realm spent $913,000 on a plot of land in Decentraland. About six months later, the business purchased 792 parcels of land in the Sandbox from video game company Atari for $4.23 million.
Decentraland launched in 2017 and Sandbox launched in 2019 are the two most popular virtual real estate selling metaverse platforms today. Worldwide Webb Land is a new platform that has been in the game for 4 months.
In recent years, the development of blockchain has created new metaverse platforms that make it easier for people like Clerkclirk to purchase items. A digital asset deed or a non-fungible token (NFT), which represents ownership recorded on blockchains, allowing them to be resold in the future.
Real estate "virtual", profits "real"
For Clerkclirk, Decentraland represents an imbalance of supply and demand. The number of plots is fixed, but he thinks crypto newbies will join in, pushing up the price of Bitcoin and land plots in Decentraland.
After buying 500 USD of Bitcoin in 2017, he acquired $Mana, another cryptocurrency. Clerkclirk soon discovered $Mana was the currency of Decentraland, which was promised to be the first user-owned virtual world. In three months, Clerkclirk's initial $500 investment in Bitcoin grew to a value of about $20,000.
He continues to use that money to periodically invest in high-end virtual real estate. Clerkclirk bought the penthouse on Worldwide Webb Land for $36,000 and sold it two days later for nearly $4 to $126,000.
In November, Metaverse Group, a virtual real estate company, spent $2.5 million to purchase 116 virtual parcels of land in the fashion district of Decentraland.
Andrew Kiguel, CEO of Tokens.com, which owns a 50% stake in Metaverse Group, thinks this is a bargain. His reasoning is similar to that of Clerclirk. If more people get excited about the metaverse, the value of land lots in Decentraland will increase. Decentraland consists of 90,000 land lots, currently has 800,000 users, 40 times more than in 2021. Kiguel calculates that Decentraland will continue to grow.
On March 24, Decentraland and Tokens.com hosted Metaverse Fashion Week, a virtual fashion festival modeled after Fashion Week in New York and London. Brands such as Dolce&gabbana, Hugo Boss and Tommy Hilfiger will participate. The event will run for three days, during which Kiguel expects 500,000 users to regularly participate in virtual festivals.
Kiguel's plan is a case study in turning virtual assets into a revenue-generating investment. Although the fashion festival will take place inside Decentraland, "hosts" like Metaverse Group will be paid to use their space. Parties take place in neighborhoods, providing an opportunity for property owners to charge an entrance fee. Property owners can also sell digital billboard space, brands can bid like in the real world.
Yat Siu, co-founder of Animoca Brands, which owns Sandbox, said: "What makes Sandbox land valuable is not the fact that they are cubic plots of land, but the involvement of people with affect".
Hit brands like Adidas and Atari, as well as celebrities Paris Hilton, Snoop Dogg have joined the metaverse. Snoop Dogg even owns a Sandbox mansion, where he performs and throws parties.
Celebrities participating will drive prices up, for example a piece of land next to Snoop Dogg's mansion costs $ 458,000.
However, current transaction speeds suggest that much of the interest in virtual assets may not be sustainable. The abundance of short-term activity makes long-term commitment in the virtual world difficult.
Huong Dung (According to Cnet)
You are reading the article
Why do many people spend millions of dollars buying virtual land?

at
Blogtuan.info
– Source:
vietnamnet.vn
– Read the original article
here