Compared to going to a gas station and filling the car with gas, battery technology is obviously much more complicated. Electric vehicles (EVs) force users to equip themselves with more basic knowledge than that.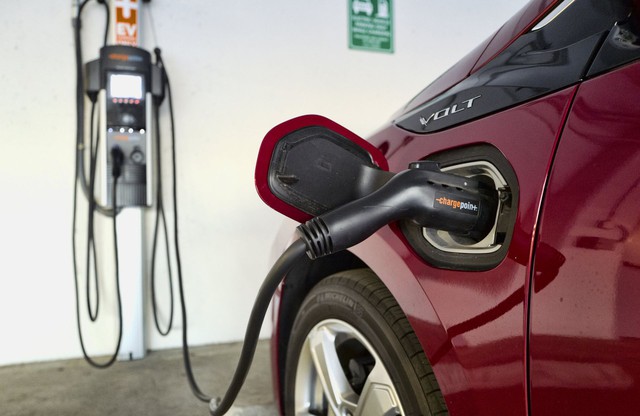 Charging an electric vehicle isn't as simple as recharging and stopping when it's full.
Charging an electric vehicle isn't as simple as recharging and stopping when it's full. Not to mention, energy is not only lost during charging, but also consumed even when the car is in the parking lot and does not use electricity; some are converted into heat that is radiated to the environment, others are used to stabilize the battery temperature during charging.
This is the reason why electric vehicles are increasingly being chosen by more and more customers thanks to their superior features (for example: not being dependent on fuel prices or being environmentally friendly…) but have not yet implemented them. consumer preference. However, electric cars can still be used durable and convenient if you use them correctly.
When you switch to an electric car for the first time, there's a lot to learn: from how to charge the car, how long it takes to charge, to how far it will go… It's all going to make you wonder. But don't worry, this article will solve those problems for you.
How can I charge my car at home?
There are three main ways to charge your electric vehicle: At home, at work, or using a public roadside charging point or service station. Where and when you charge depends on how and where the vehicle is being used. However, if an electric vehicle fits your lifestyle, then most charging will be done at home overnight.
The amount of time it takes to charge your car mainly depends on three factors: the size of the car battery, the amount of current the car can handle, and the speed of the charger.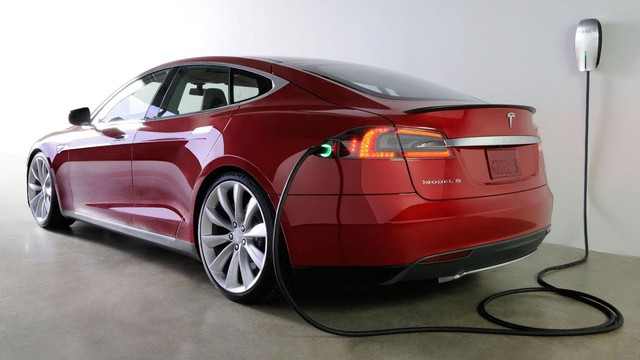 The size and capacity of the battery pack is expressed in kWh. The larger this number, the larger the battery and the longer it will take to recharge the drained energy.
If your home has a convenient area and full of equipment, charging at home is ideal. However, you need to check that your home has enough space to safely stretch the cable from the charging point to the car and that your home's power supply is suitable for running some of the more powerful chargers.
The majority of electric cars come with a portable slow charger that can be used with a 3-pin plug. This equates to a charge of around 3kW and so it will take quite a while for a single charge. With some models of electric cars, it can take more than 24 hours for a full charge.
Most manufacturers now recommend mounting a wall case (home charger) for charging, using only the 3-pin charger as an emergency backup. You should also check that a cable is standard, as certain manufacturers do not include a cable.
In addition, you also need to be very aware of the potential fire hazard if an extended charging cord is used.
Should the car be charged to 100%?
The habit of charging the battery to 100% or letting the battery drain regularly will reduce battery life.
Therefore, the best way to charge the battery is for electric car users to charge at up to 80%, unless it is a Tesla vehicle with a newer LFP battery. For a long trip, you have to charge your car to 100% to get the most out of it. Careful planning and more frequent charging will increase the longevity of the battery, but leaving it at 100% a few times a year won't do much for this part.
The best way to charge your car is to use a slow charger at home, but don't be afraid to go to fast charging stations while on the road. High power current and high temperature combined with fast charging will put more stress on the battery, but experience shows that car batteries are still in good condition after using fast charger frequently.
The abuse of the fast charging function also directly affects the quality of the battery, because when fast charging, the phenomenon of exothermic phenomenon can cause a reaction between the substances inside to change the composition. In addition, the new component created from this transformation is not capable of storing electricity.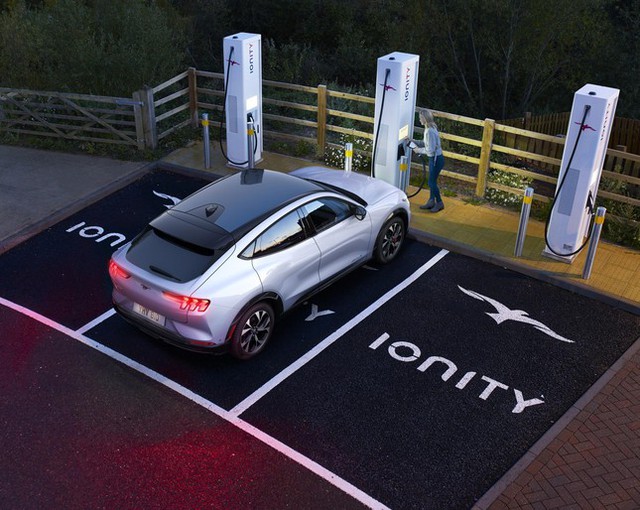 Do not overcharge the battery and avoid the battery being exhausted. Battery capacity should be maintained at a minimum of over 20% and a maximum of 85% per charge.
Do electric cars need to be charged if not going for a long time?
If you have a long trip or don't need to use the car, you can rest assured. When the electric car is fully charged, you can completely leave it there for a few days, even 1-2 months. However, if the time is longer, consult the user manual to ensure battery safety.
As for the question: "What if you have a busy job while your electric car at home is plugged in day in and day out?"
The answer remains that there is not much of a problem with the battery or your car. However, such charging will greatly affect the life of the battery.
If you are a cautious person, we have advice for you on how to use the battery as follows:
– Only charge until the car is full and then withdraw immediately.
– Or you can use sockets capable of self-disconnecting after a period of time.
When the car is down to 30% you should charge it again, although there is no basis for this, but foreign experts recommend doing so to ensure the best performance of the battery.
After how long does the battery capacity decrease?
In normal usage, whether charging overnight or not, your battery will still reduce its capacity without any way to prevent it. According to studies, the battery capacity of electric cars will decrease by about 2.3% after every one year of use. The warranty period of the battery is 8-10 years. That means your battery is still capable of storing 80% of its original capacity after the warranty period.
However, the lifespan of electric cars depends on many other factors:
– The temperature in the country where electric cars are used;
– The type of battery used, the solid-state battery can be charged and discharged 5000 times (10 years) and still keeps 90% of its capacity;
– Usage: frequency of fast charging, number of charging and discharging times, driving speed…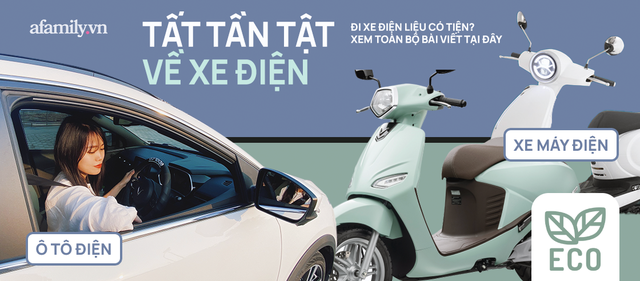 https://afamily.vn/moi-thu-ban-can-biet-ve-sac-xe-o-to-dien-cac-van-de-lon-va-cach-giai-quyet-de-su- Dung-xe-ben-bian-toan-2022031716123757.chn
You are reading the article
Big problems and solutions for durable and safe vehicle use

at
Blogtuan.info
– Source:
autopro.com.vn
– Read the original article
here