Game Online
Games
Changing from his time as the poorest YouTuber in Vietnam, Loc Fuho just built a new house and showed off his scene of buying a luxury car.
It can be said that at the present time, Loc Fuho is being considered as one of the YouTuber There has been a significant change in recent years. If in the past, when talking about Loc Fuho, many people would immediately think of the image of a sincere, rustic and simple YouTuber – who was mentioned a lot with his impressive saying as well as the somewhat different circumstances. his difficulties. And that is also the reason why the YouTuber, at that time was dubbed the poorest in Vietnam, quickly won the hearts of viewers, thereby increasing the amount of interaction. However, now, looking at the image of Loc Fuho, perhaps many people will find it difficult to recognize when compared to the past.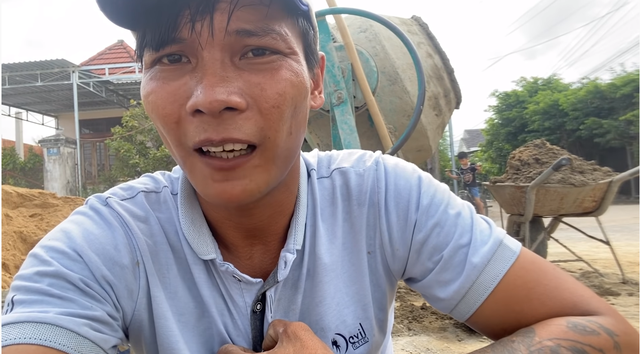 The honest images of Loc Fuho's poor days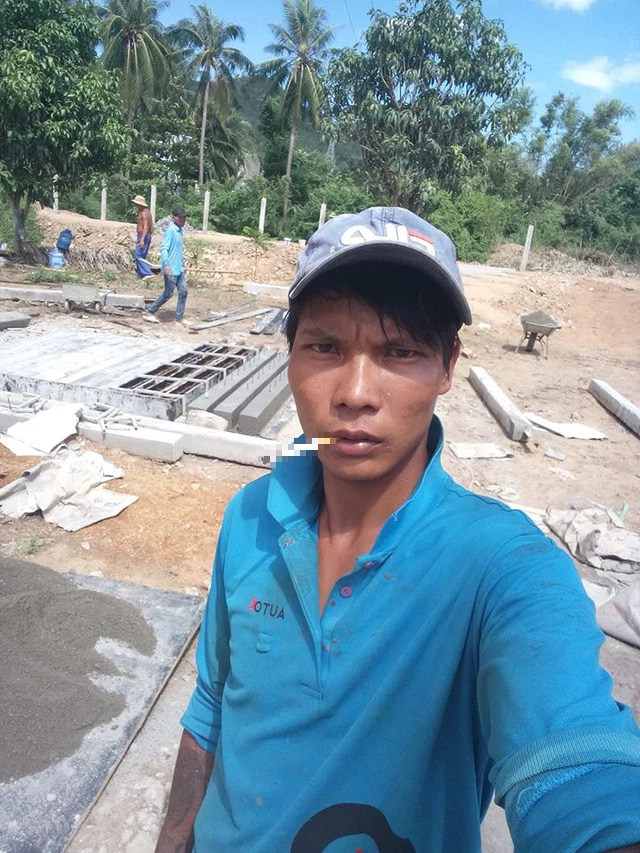 In the days when he was still at construction sites and gaining popularity
Accordingly, there is no longer a black and poor image as before, Loc Fuho is now completely transformed, from appearance to how to make a YouTube channel. There are no longer simple and sincere tutoring sessions like before, the YouTuber guy has now invested much more carefully in each appearance. There were even livestreams during the peak period, when Loc Fuho wore a vest, sat in a massage chair and attracted hundreds of thousands of views. Especially, since getting married, Loc Fuho seems to have "changed his life" completely. Not only is his family peaceful, the YouTuber guy also makes the online community roll his eyes when he builds a house, and recently, an extremely impressive car purchase.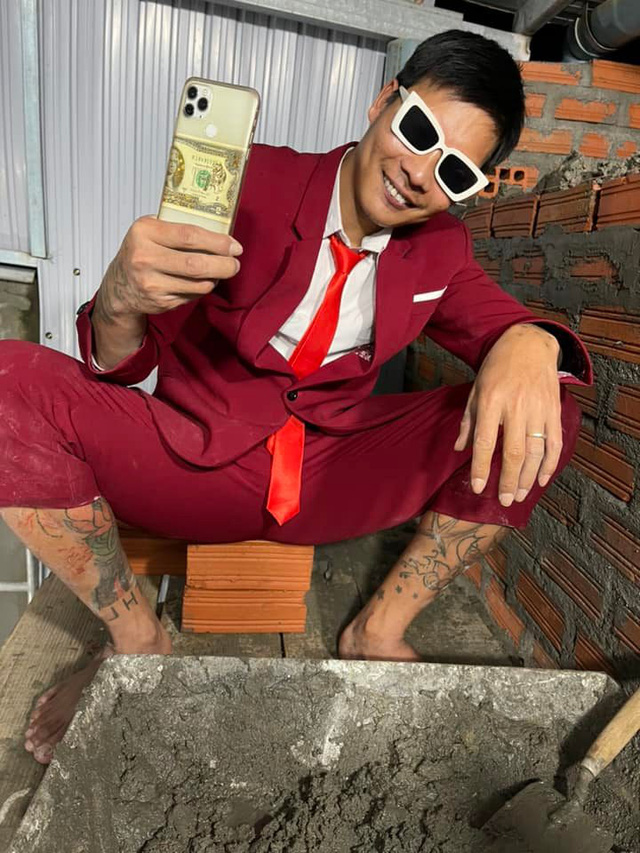 Loc Fuho wears a dashing suit, invests a lot in image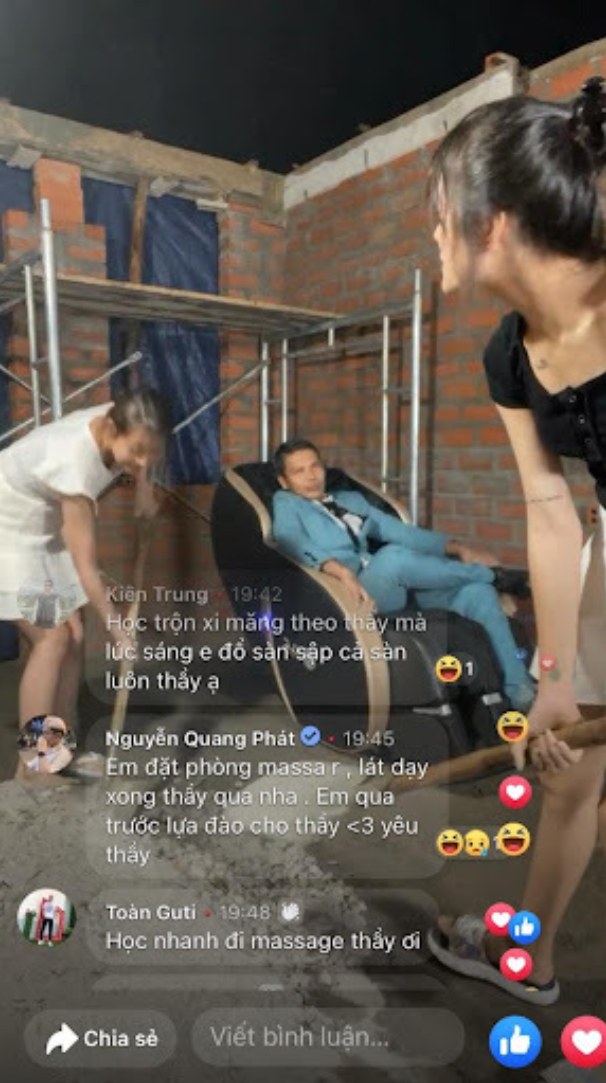 Even sitting in a massage chair
And my recent car purchase
Sharing in a latest interview, Loc Fuho said that he has about 30 million income from YouTube every month. "I have a job as a plumber, have been a bricklayer for 10 years, so I can still build a house. I livestream just for fun, to entertain people, but to make a house, there are many things. A charity house is about 50-60 million, depending on the area and also simpler, the price is also cheaper. My channel is also supported by many people as an assistant, building a house, so I want to switch to charity, filming for everyone to see."- said the YouTuber. Not long ago, he also received a lot of attention after publicizing his charity projects.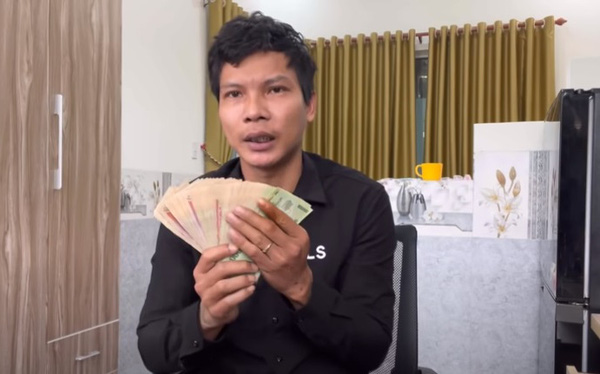 Below the post showing off Loc Fuho's new car, many people also came to congratulate the YouTuber and his wife. This can be considered a worthy achievement after a long time of going up and striving for the guy.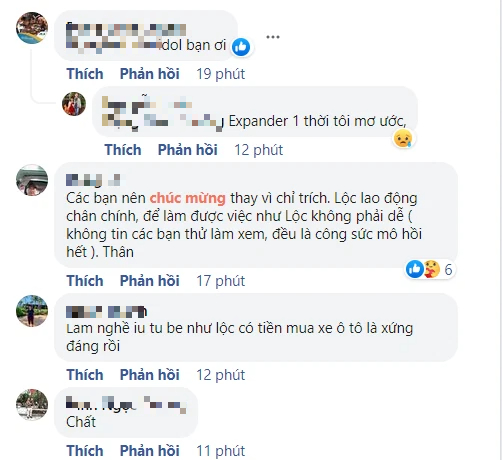 Positive reaction of fans after learning that Loc Fuho bought a car
You are reading the article
Changing from his time as the poorest YouTuber in Vietnam, Loc Fuho just built a new house and showed off his scene of buying a luxury car.

at
Blogtuan.info
– Source:
gamek.vn
– Read the original article
here