Giải trí
Clip: The hot scene caused a fever all over Asia thanks to the female lead's expression
The video is currently being shared widely across MXH platforms.
Recently, all over the MXH forums, there was a stir about a hot scene in "Pachinko". Although not too bold, as naked as the recent 18+ Korean movies, but still pay attention because this is the first hot scene of the leading actor of the Kimchi screen, Lee Min Ho.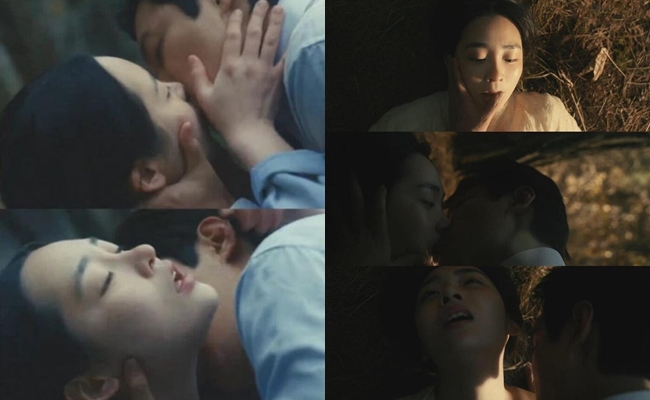 The female lead's expression in this scene is remarkable
Accordingly, the couple's hot scene begins at the end of episode 2, when Han Su (Lee Min Ho) saves Sun Ja (Kim Min Ha) from a bunch of bad people, the two develop feelings and the village girl decides to friendly for the guy he just met. Under a delicate angle, the sex scene between Han Su – Sun Ja is not too revealing or erotic, but just stops at a kiss and focuses on the female lead's expression. AsianSun Ja's eyes, voice, and honest and natural gestures make a strong impression on viewers, which is the factor that pushes the film's plot to the climax.
Most of the audience praised 's acting ability Lee Min Ho and Kim Min Ha as well as the way they express their characters' moods are very good together. "My husband, Lee Min Ho has become a real 'adult'", "So hot", "The female lead is so cool", "So bold, I've only met her a few times", "Unbelievable Lee Min Ho plays a hot scene", "Finally, this day has come", "But the female lead is so good, this scene Lee Min Ho doesn't need to act"… Comments show the excitement and excitement of fans.
Hot scene video of Lee Min Ho – Kim Min Ha in the movie
After the feverish sex scene mentioned above, the young girl announced that she was pregnant, but it was Han Su's reaction that surprised viewers. Accordingly, he was very happy when he heard that his lover was pregnant and promised to give her a happy life, but he insisted that he did not marry Sun Ja for the reason that he had a wife and 3 children in his hometown.
Lee Min Ho has become a real bad boy this time
"Pachinko" is a project marking the return of Lee Min Ho after 2 years of hiding since "The King: Eternal Monarch" (2020). Particularly, the female lead Kim Min Ha (born in 1995) has only had 6 years of fighting in the profession, pocketing 8 films, mainly works of poor reputation, gathering all young or unknown actors.
In the film, Lee Min Ho plays Han Su – a Korean businessman who has just returned from Japan. Rich, handsome, but in the eyes of the people, Han Su is no different from a tyrant, cold, domineering and living a depraved, wasteful life, a shirt will never be worn a second time. Kim Min Ha plays Sun Ja – a village girl. The two met by chance and fell in love at first sight.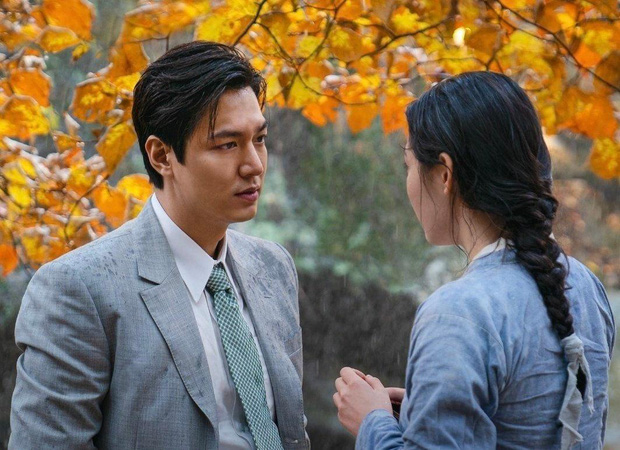 Lee Min Ho's image in the movie
Kim Min Ha has an unconventional beauty but is extremely attractive
"Pachinko" is based on the book of the same name by Korean-American writer Lee Min Jin, revolving around the story of 4 generations of a Korean family living in Japan during the second world war. In a foreign land, they have to face many prejudices, at the same time experience love and separation, but still do not give up their hopes and dreams.
Right from the time of its release, the film has received a lot of attention from viewers because this is an international project and has the presence of a series of cult stars such as: Lee Min Ho, Youn Yuh Jung, Kim Min Ha, Minami Kaho, Soji Arai, Noh Sang Hyun, Jung Eun Chae, Jimmi Simpson… Even a writer of Entertainment Weekly (an American magazine) published an article praising and saying that Pachinko possibly the best movie of 2022: "'Pachinko' – a gorgeous, epic drama about four generations of a Korean immigrant family. It's really time to start using phrases like drama masterpiece to remind you. about this work".
Eight episodes long, "Pachinko" airs every Friday on Apple+ channel.
You are reading the article
Clip: The hot scene caused a fever all over Asia thanks to the female lead's expression

at
Blogtuan.info
– Source:
24h.com.vn
– Read the original article
here