Giải trí
Kim Se Jeong 'Dating at work' reveals why Hari loves Tae Moo
The female lead of 'Workplace Dating' Kim Se Jeong gives an analysis of the characters in the film.
Kim Se Jeong shared on his personal Instagram, "The decisive reason why Hari fell in love with Tae Moo is because of his personality and way of talking."
Kim Se Jeong explains in detail the reason for Shin Hari's heroine movie 'Dating in the office' was conquered by Kang Tae Moo (Ahn Hyo Seop). The actress said, "An adult in her 20s, learning about everything because she is a tycoon, but has not lost her innocent and pure side and still stands her ground.
To me, the steadfast love of this character is unbelievably beautiful. He did not force the heroine to follow his attitude, but patiently waited for her to gradually fall in love with him. I can feel the simple kindness and overflowing emotion through the male lead's actions of expressing his affection."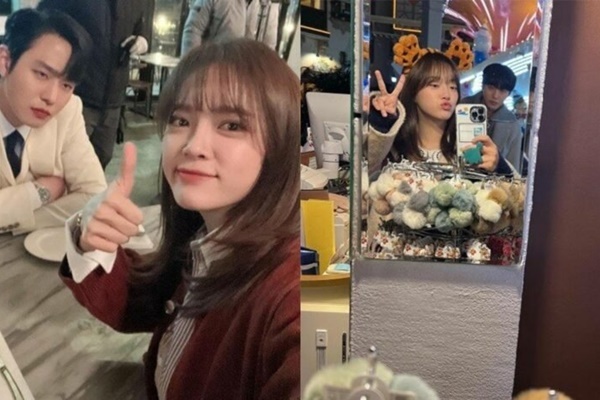 Kim Se Jeong suddenly revealed the reason why the female lead fell in love with the male lead.
She continued to share, "Tae Moo is not really a child. But even though he grew up in an environment that helped him develop well and maintain a mature image, he still showed his clumsy side as a boy in front of the female lead. I find this adorable."
The 25-year-old beauty revealed that she was captivated by the male lead 'Dating at work': "That's why Hari formed a habit of biting her lips. Although I try to suppress my emotions, I can't break the habit."
On March 22, Jellyfish Entertainment officially announced that Kim Se Jeong will suspend all activities after being diagnosed with Covid-19. The star is currently self-isolating for treatment at home, and was forced to postpone the upcoming fan meeting 'Sejeong's Sesang Diary', which was originally scheduled to take place on March 26.
The beauty of the movie 'Dating at work' Kim Se Jeong was diagnosed with Covid-19.
Notably, Kim Se Jeong has just completed the final scenes for the hit work 'Dating in the office' exactly 1 day before. Therefore, the audience is not only worried about the health of the actress but also about the condition of the crew, especially the male lead Ahn Hyo Seop who has many intimate scenes with her.
But Kim Se Jeong's Covid-19 diagnosis is unlikely to affect the broadcast schedule 'Dating in the office' because the 25-year-old beauty has finished filming the movie. Besides, she has had two vaccinations and has not shown any serious signs.
The management company said, "We would like to apologize to all the viewers who have been waiting for the fan meeting and ask for your understanding. We make sure that the company prioritizes Kim Se Jeong's health and safety."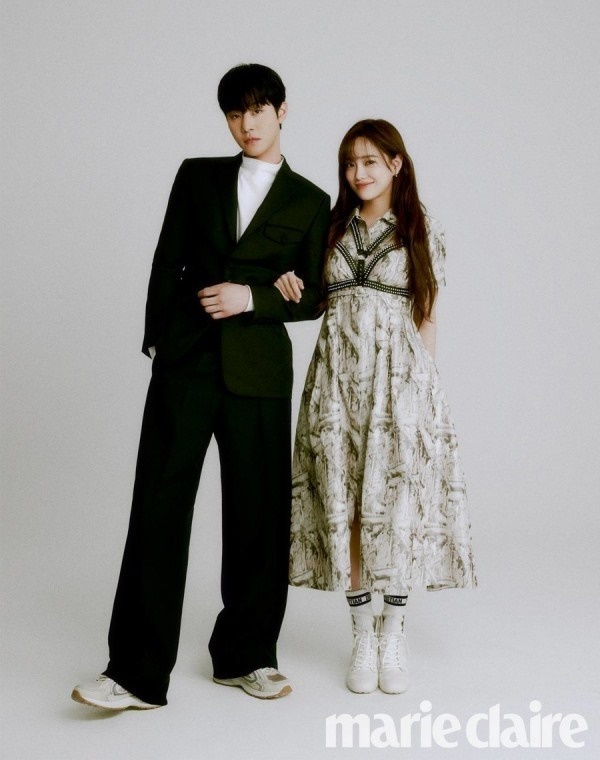 Kim Se Jeong is currently attracting a lot of attention with her performance in 'Workplace Dating', paired with Ahn Hyo Seop.
Kim Se Jeong is currently attracting a lot of attention with her performance in 'Dating in the office' Adapted from the famous webtoon of the same name. The film's content tells about female employee Shin Hari (Kim Se Jeong) who works at a food corporation and holds a one-sided love for many years with her best friend Min Woo even though he knows he has a girlfriend. By chance, Hari was asked by her friend Jin Young Seo (Seol In Ah) to see her eyes instead, in exchange for the female lead receiving a large amount of money. Shin Hari accepted to date, but did not expect the other party to be the boss of her company. From here, the romantic, interesting and funny office love begins.
As for Kim Se Jeong, the beauty born in 1996 is a famous Korean singer, actress and MC. She started her career as a member of the girl group IOI. Her name 9X shined even more after encroaching on acting with a series of hit works such as 'The art of hunting demons and cooking noodles', 'Dating in the office'. .
Mindfulness
According to Soompi, Kbizoom
You are reading the article
Kim Se Jeong 'Dating at work' reveals why Hari loves Tae Moo

at
Blogtuan.info
– Source:
vietnamnet.vn
– Read the original article
here