Thị trường
Pretty girls go online to brag that they bought a house of 6 billion, netizens massively pulled in to ask delicate questions
Instead of congratulating the young girl on buying a house in the city before the age of 30, many young people take advantage of asking: "Do you have a lover?".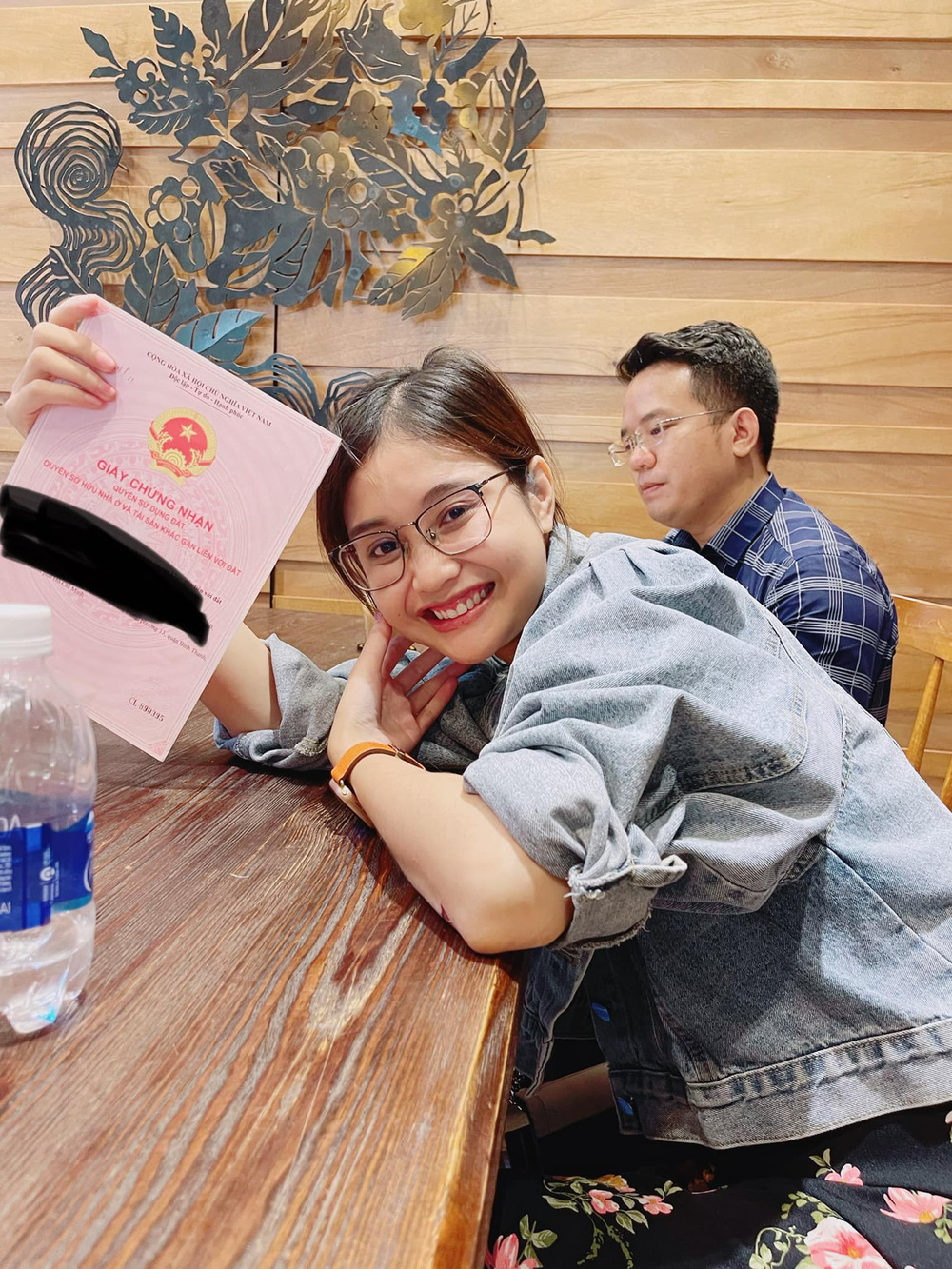 The photo Ha shared made everyone flutter because of her friend's smile. (FBNV photo)
Recently, such a story appeared on social networks. The main character is Hoang Thi Ha (SN 1993, from Quang Binh).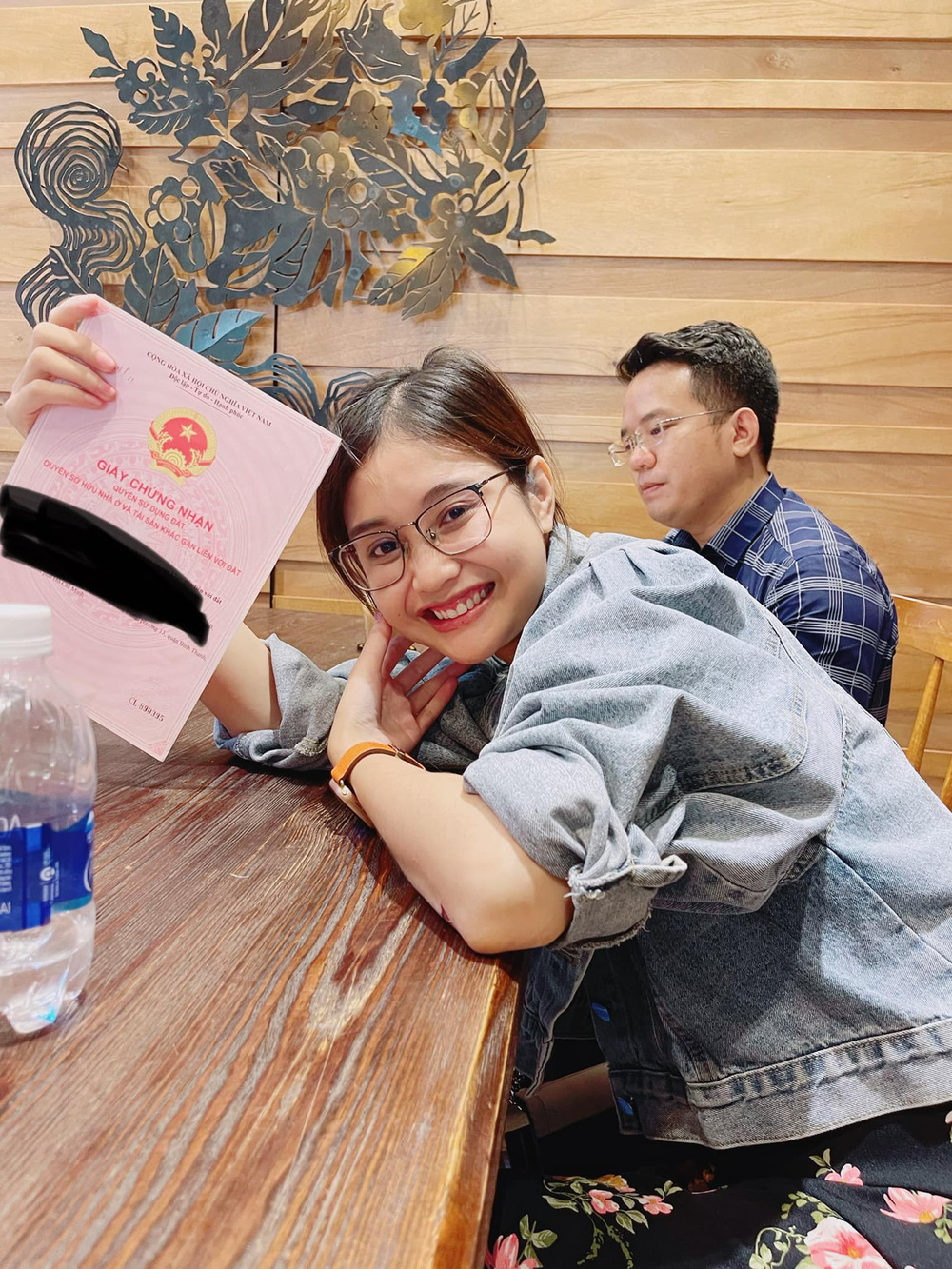 The photo Ha shared made everyone flutter because of her friend's smile. (FBNV photo)
Laugh non-stop because you can buy a house
Ha shared the most special moment in her life with everyone through a post on a social networking group. In the post, Ha said she "just wanted to show the world that after 11 years in a rented house, I bought my first house before the age of 30 in Saigon".
Because she was so happy, she laughed "can't close her mouth" all day.
However, not only were they attracted by the young girl's inspirational story, netizens were also moved by her bright smile in the attached photo. Many people left comments praising: "The smile is too rolling"; "Already beautiful and talented"; "So pretty, do you have a lover?"…
This photo Ha took on the morning of March 25, right after making a deposit to buy a house. She laughed and shared, "Because I'm so happy, I want to share that moment with everyone. Over the past time, I've gone through a lot of hardships. And now, the house is like my first fruit of life. .
After signing the deposit contract, wherever I go, meet anyone, I also force people to congratulate me because I am so happy. When I meet anyone, I also say: Brother, sister, I just bought a house, congratulate me.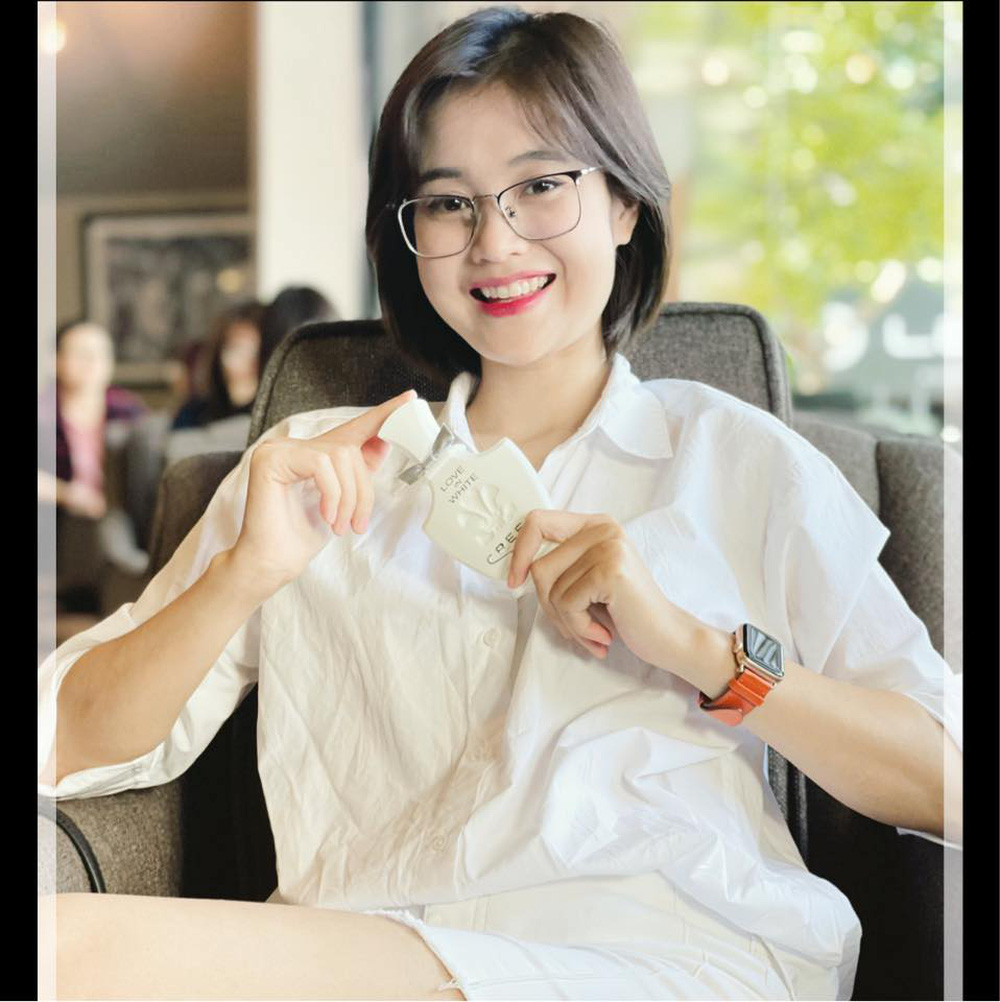 Hoang Thi Ha is currently selling perfumes in Ho Chi Minh City. HCM. (FBNV photo)
Ha said the house she just bought was located in an alley in Binh Thanh district, Ho Chi Minh City. HCM. Currently, she has only paid a deposit in advance, it will take another month to pay.
"This house I bought costs nearly 6 billion, not tens of billions like people say. People think buying a house is terrible, but I think this is normal. Many people can do it too. , it's not just me who can do it," Ha said.
The 29-year-old girl also shared that in order to buy the house, she had to borrow more than half of the house's value. Buying a house just flashed in Ha's mind half a year ago. Previously, because she was single, Ha did not think much about buying a house. However, later, when the rent became more and more expensive, she decided to buy a house to avoid paying rent.
"Because I have to rent a store, it costs too much, so I thought for a long time before thinking of buying a house to both live in and work as a shop," Ha confided.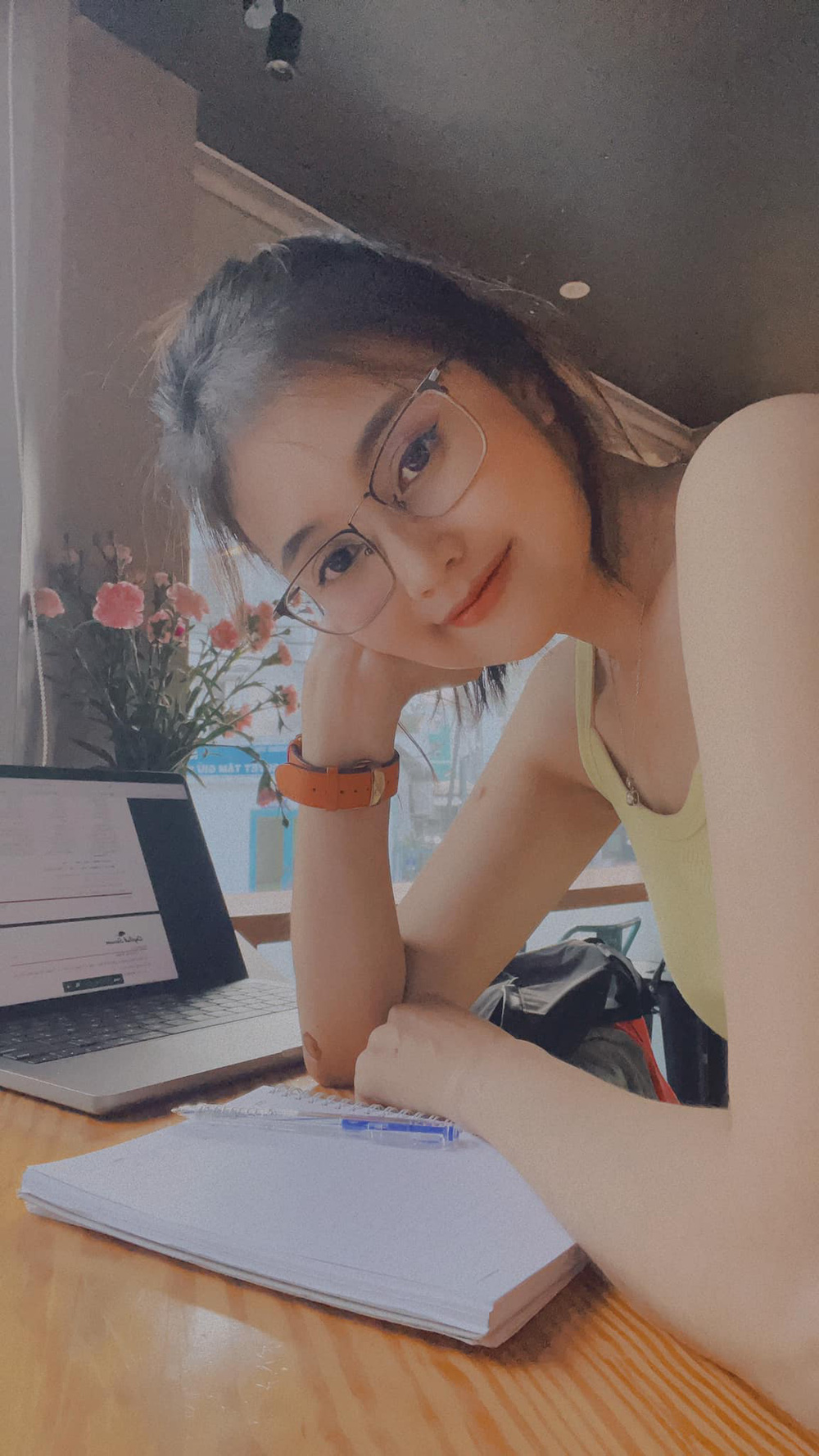 The everyday beauty of the 29-year-old girl. (FBNV photo)
Used to be self-deprecating with a gummy smile
Sharing about her career path, Ha said that she was originally a nursing student at Hue Medical College. She said: "When I was a student, I was very poor. To earn more money to cover my life, I started selling student phone sims."
Then, in 2016, Ha started a career in the perfume business, then shoes. At one point, the young girl used to manage 4-5 shoe shops in her hometown and neighboring provinces.
By 2020, Ha decided to go to Ho Chi Minh City. HCM. However, unfortunately, at that time, the epidemic began to develop complicatedly, making Ha's business not as favorable as expected.
Before praising comments for her bright smile and pretty appearance, Ha said she was very surprised. She claimed to have a gummy smile and used to be self-conscious about that smile a lot.
Ha recalls: "In the past, I used to be very self-conscious about my smile. Later, when I went to take photos of year 12, the photographer kept telling me to smile. That's it, I suddenly saw that smile was also pretty.
Since then, I have started to smile in front of the mirror. I laugh a lot. Even, whenever I'm happy, I laugh with all my eyes."
According to the Law and readers
You are reading the article
Pretty girls go online to brag that they bought a house of 6 billion, netizens massively pulled in to ask delicate questions

at
Blogtuan.info
– Source:
infonet.vietnamnet.vn
– Read the original article
here