Đời sống
The letter from the father-in-law to his son-in-law on the wedding day drew tears from many people
Having never received a proper education and sometimes even forgetting how to write, he insisted on composing this letter himself to show his love for his daughter.
On his personal page, nickname Ting Yi Yeh posted a video of his father reading a letter at his sister's wedding in Kaohsiung, Taiwan. The emotional letter brought tears to many people's eyes, NextShark reported.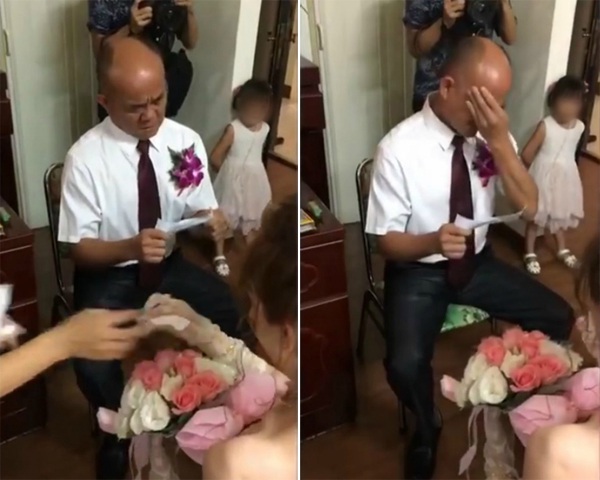 Yi Yeh's father, who had never received a proper education and sometimes forgot how to write, insisted on composing this letter himself to show how much he loves his daughter.
Sitting opposite the couple kneeling, he cried while holding a piece of paper reading: "The first person to hug her was me. The first person to kiss her was me. The first person to take care of her was also me. However, I hope you will be the one to accompany her for the rest of her life.
But if one day, you don't love her anymore, please don't tell her. Please tell me. I'll take her home," he added, looking the groom in the eye.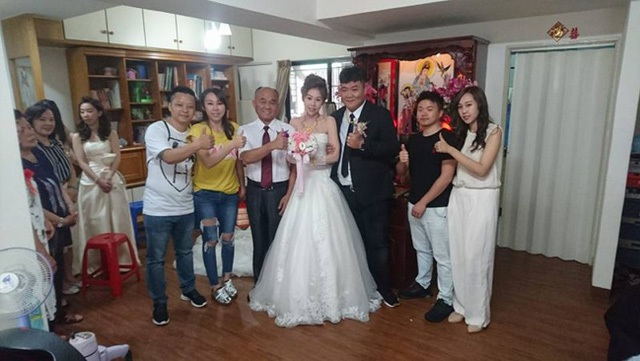 The video above has attracted nearly 3 million views, thousands of comments praising the father and blessing the couple. Many people said they cried after watching the video.
"I'm crying!", "Hearing those words make my eyes and nose wet", "This onion is so spicy", "He's such a great dad, I'm so jealous of you! His voice! filled with sincere emotions", are the comments of netizens below Ting Yi Yeh's post.
Love between father and daughter
The bond between father and daughter is unique. A girl who has a deep emotional bond with her father will shape her childhood experience and define her behavior as an adult. The father, will be an example for a man of her dreams.
Fathers should take advantage of the opportunity to take care of their daughters from the start. From day one, fathers are encouraged to feed their daughters, change diapers, bathe, put them to sleep, and soothe their cries. Such a presence forms a bond between father and daughter, which creates a very important relationship that determines her future.
According to research, girls who have a good relationship with their father are less likely to develop anxiety or depression and are better able to cope with stress. If a father strives to develop a strong bond with his daughter, he will establish his daughter's successful relationships in the future through confidence and good emotional expression.
It's important for a father to be involved in his daughter's life and create a healthy connection with her because it helps her to develop confidence and create a positive self-image.
To do this, a father must always be present in his daughter's life, respect her feelings and thoughts, and take an active interest in her interests. This will help her get rid of her insecurities and increase her confidence in her own abilities.
The father's behavior in family and society will help his daughter see the respect and love of men for women. He will show his daughter how a man can respect other women, especially his mother.
Girls will see and remember everything about how dads communicate with women, and this will shape her perception of what is expected and acceptable in a romantic partner. Many studies show that adult women date and have long-term relationships with men whose personalities closely resemble their fathers.
By Family & Society
You are reading the article
The letter from the father-in-law to his son-in-law on the wedding day drew tears from many people

at
Blogtuan.info
– Source:
vietnamnet.vn
– Read the original article
here