In round 3, episode 30, season 1 of the show Fast like lightning, MC Truong Giang gave a relatively difficult trick puzzle. The quiz has the following content:
"What bag sounds sweet, but turns out bitter and hard to escape?".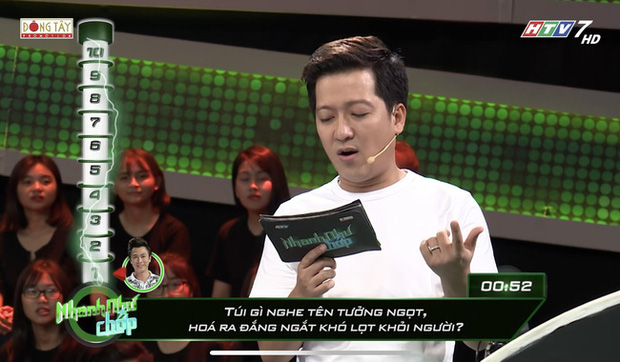 Source: Lightning fast.
The above puzzle is quite tricky and difficult to guess. Must be a person with a rich imagination, logical thinking and quick reflexes to be able to give the correct answer. With this question, within 7 seconds, the player has the answer: GALLBLADDER.
This is also the correct answer recognized by the program. True to the suggestion that the question gives, when it comes to "bile", people often think of sweetness, but in fact, the gallbladder here has a bitter taste and is an indispensable part of each of us.
The gallbladder is about 6 to 8 cm long and about 3 cm wide when fully distended. The gallbladder is a part of the extrahepatic bile duct, consisting of 3 parts: fundus, body, and neck. The duct that carries bile from the gallbladder to the common bile duct is 3 to 4 cm long. In the lumen at the upper part of the cystic duct there are valves called Heister valves that keep the cystic duct from folding and allow bile to flow easily.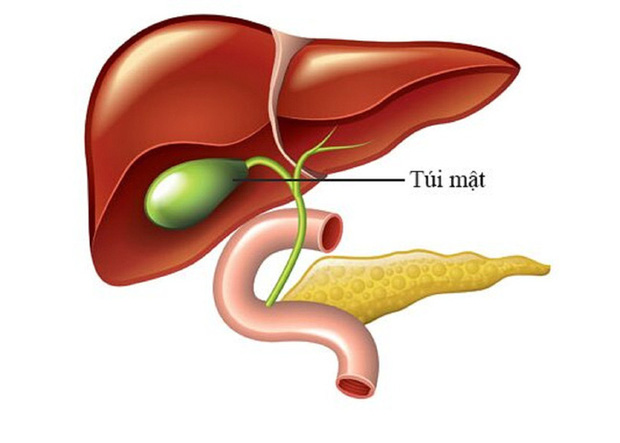 The gallbladder is a small organ that stores bile before it is emptied into the small intestine. (Illustrated image)
The gallbladder is the place where bile is stored and synthesized by the liver. When eating, the liver will excrete more bile. The gallbladder works by contracting to push bile into the common bile duct, from there into the duodenum and into the small intestine. This process helps to break down fats, promoting the digestion of food in the human body. In addition, the gallbladder also acts as a valve that regulates the flow of bile into the duodenum into the small intestine.
Gallstone disease is a silent disease with atypical manifestations, so patients pay little attention and can only be detected through ultrasound. Therefore, prevention is extremely important. To prevent gallstones, we need to maintain an active lifestyle to reduce the risk of gallstone formation as well as slow down the development and prevent recurrence of stones.
In round 3, episode 30, season 1 of the show Lightning Fast, there are also some other interesting questions such as:
– 2 colors when long, 1 color when short, what is it?
=> Answer: Incense stick.
-What is cleaner, more worrisome?
=> Clean wallet.
-What pool no one wants to swim in?
=> Strawberry pool.
-What wharf is busy selling and buying?
Famous old land market Saigon?
=> Ben Thanh.
-In life, people often use this object to hit themselves. What is quiz?
=> Toothbrush.
You are reading the article
"What bag sounds sweet, but turns out to be bitter and difficult to escape?" – Must be very smart to guess correctly!

at
Blogtuan.info
– Source:
gamek.vn
– Read the original article
here