Khỏe - Đẹp
"Little boy" shortened after contracting Covid-19?
Many men panic when they see that their penis seems small and shortened after contracting Covid-19 is this true or not?
Having contracted Covid-19 since the end of September 2021, Mr. Nguyen Khac T. (33 years old, residing in Thu Dau Mot – Binh Duong) went to see a doctor for treatment with erectile dysfunction. Mr. T. said before that sexual activity was completely normal.
However, Mr. T had Covid-19 and had to intervene to breathe oxygen through a mask. After recovering from the disease, he returned home. For a whole month, Mr. T saw that he was tired and always looked like he was borrowing. His whole body was tired, so he didn't pay much attention to his 'little boy'.
Only when he got better and went to work normally, Mr. T was startled because he saw that the 'little boy' was weaker than before. If before in the early morning it was possible to 'salute the flag' straight, now this ability is reduced, bent like a banana and especially Mr. T. finds the 'little boy' shorter.
He and his wife thought that time would recover, but as months passed, the 'little boy' could get an erection again, but it was still short and the relationship between husband and wife was not as good as before.
Mr. T. went to the doctor. When he examined him, the doctor diagnosed him with grade 1 erectile dysfunction. The condition could be caused by prolonged stress during the epidemic and the virus also attacked the blood vessels, making the erection worse.
Before that, there were also quite a few newspapers reporting on the story of a 30-year-old man in the US who lost his small boy after being infected with Covid-19. Specifically, he said he was seriously infected with Covid-19 in July last year. After discharge from the hospital he had some problems with erectile dysfunction. More sadly, he himself feels that the 'little boy' is 3.8cm shorter than when he was not infected.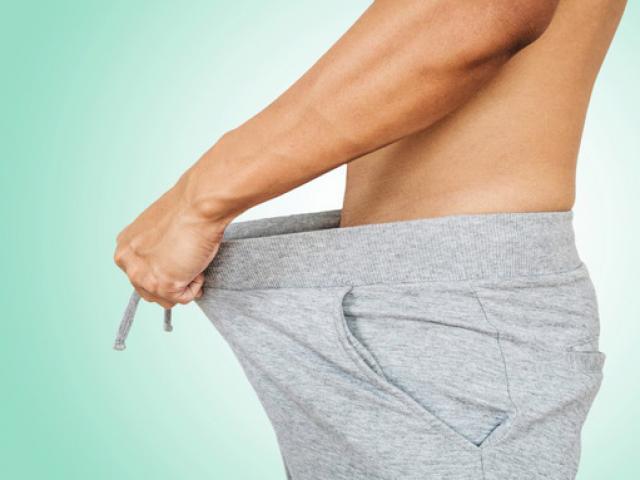 Illustrated photo.
Sharing about the above problem, Dr.BSCKII.Tra Anh Duy – Urologist – Male Specialist at Men's Health It is said that not only Mr. T. but also many men are also alarmed because after Covid-19 their "little boy" was affected.
Around the world, at the University of London (UK) conducted a survey of over 3,400 volunteers about post-Covid-19 symptoms, also known as "long Covid". Of these, 203 unusual symptoms were recorded in patients from 56 countries.
Nearly 5% of male volunteers reported experiencing "reduced testicle/penis size," and about 15% experienced sexual dysfunction, according to survey results published in the Lancet's EClinicalMedicine.
However, Dr. Duy thinks that the phenomenon of "small penis" seems to be atrophy is possible, but this seems to be just the feeling of the patient. This, according to the doctor, is due to erectile dysfunction and when the penis is not pumped adequately, accompanied by a feeling of boredom, loss of confidence can lead to the thought of 'little penis'. seems to have shrunk.
Dr. Duy believes that Covid-19 causes many serious consequences for men's health such as reduced sperm quality, erectile dysfunction, even creating the feeling that the boy is "shrinkling" … Men need to follow regularly monitor health before the complicated spread of disease.
As for causes such as low testosterone after Covid-19, Dr. Tra Anh Duy said that it was also reported in medical journals. Decreased male hormone testosterone causes decreased sex drive, erectile dysfunction and ejaculation disorders.
When testosterone declines for a long time, it causes men to lose vitality, poor mood, reduce physical activity, reduce muscle strength, easy to fall asleep, change mood … and many other consequences.
Also during the Covid-19 pandemic, problems related to stress, stress caused by the epidemic, difficult work, and life pressure are also factors that "terrorize" people's sexual desire.
Dr. Anh Duy said that for a sublimated and satisfying love life comes from a healthy body and a happy and comfortable mentality. But in terms of the epidemic situation over the past 2 years, this has become a luxury for couples.
Dr. Duy recommends that people in general and men in particular need an understanding so as not to be confused and worried about the sequelae of the pandemic. When having problems with sexual health and reproductive health, it is advisable to seek experts for advice, timely detection and treatment.
Khanh Chi
You are reading the article
"Little boy" shortened after contracting Covid-19?

at
Blogtuan.info
– Source:
infonet.vietnamnet.vn
– Read the original article
here