Games
Manga/Film
The famous "marshal" vampires on the screen, the Marvel universe also contributes a name
TOM CRUISE & BRAD PITT in "Interview with the Vampire" (1994)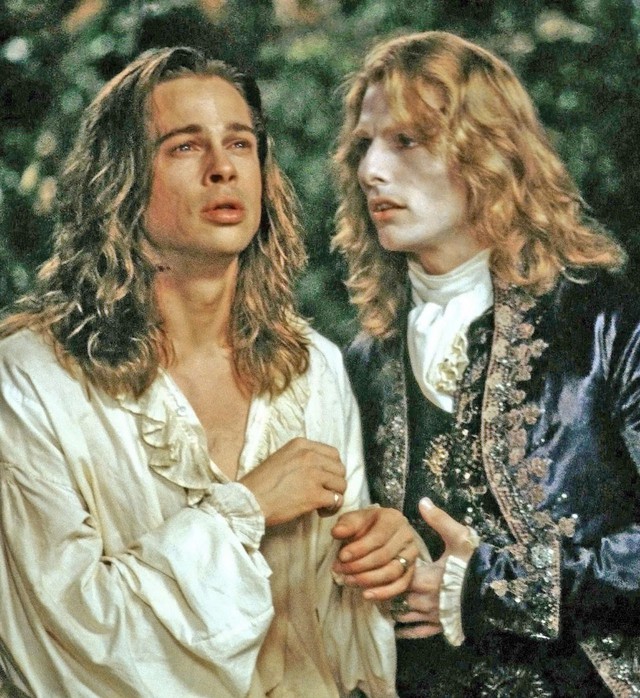 The film opens with Louis (Brad Pitt) recounting his life to reporter Daniel Molloy. He was the owner of a large indigo plantation living in southern New Orleans, Louisiana. Then, Louis meets Lestat (Tom Cruise) – a vampire who searches for a source of life from human blood. Louis was turned into a vampire by Lestat so he could use the food from his farm.
Two leading Hollywood actors – Tom Cruise and Brad Pitt – transformed into two handsome vampires in old aristocratic costumes. To this day, "Interview with the Vampire" is still one of the most classic movies on the subject of vampires.
ROBERT PATTINSON in the series "Twilight" (2008 – 2012)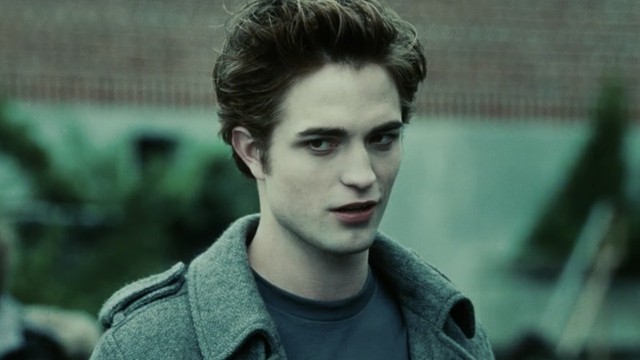 Before becoming a real star, actor Robert Pattinson once made millions of female viewers fall in love with his classic appearance when he played the vampire Edward Cullen in the hit movie series "Twilight". Edward looks like a 17 year old boy but is actually 109 years old when he meets Bella. His adoptive father Carlisle Cullen transformed Edward into a vampire in 1918 to save him from the Spanish flu pandemic in Chicago, Illinois, when his mother called for help.
COLIN FARRELL in "Fright Night" (2011)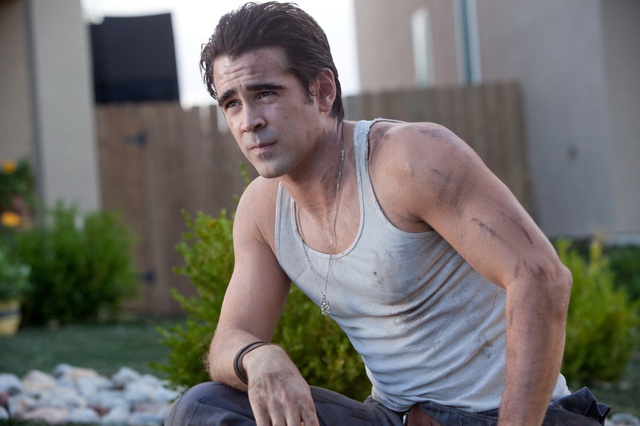 In the 2011 horror comedy, actor Colin Farrell plays a seductive but dangerous vampire who is the neighbor of teenage boy Charley Brewster (played by Anton Yelchin). With a sleek, brushed appearance and pale skin, Colin Farrell's image gives the image of a "vampire next door" full of charm and can literally and figuratively knock down opponents.
JARED LETO in "MORBIUS" (2022)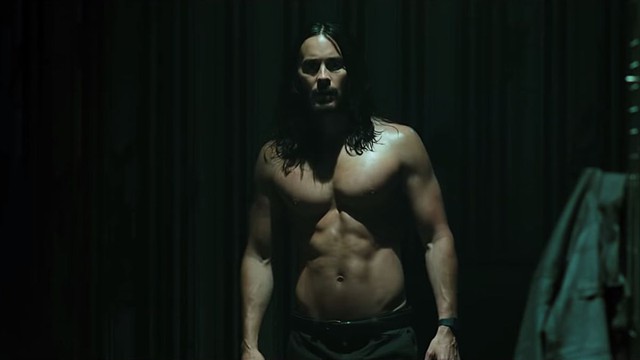 As the first and only choice for the role of Vampire Professor Morbius, Oscar-winning actor Jared Leto proved himself to be a perfect choice for this blockbuster, right from the first images released. out. Although this year has turned 50 years old, actor Jared Leto shows his immense style and ageless handsomeness. Looking at him, few people think that at the age of fifty, the actor still has a six-pack abs and toned muscles. The handsome face, especially the dreamy eyes of Jared Leto make him one of the most handsome vampires of the big screen.
Jared Leto once confided that in his childhood, he was fascinated with classic vampire movies like "Dracula" (1931) starring Bela Lugosi. He is also a fan of vampire works written by female writer Anne Rice that were later adapted into films such as "Interview with the Vampire" or "Queen of the Damned".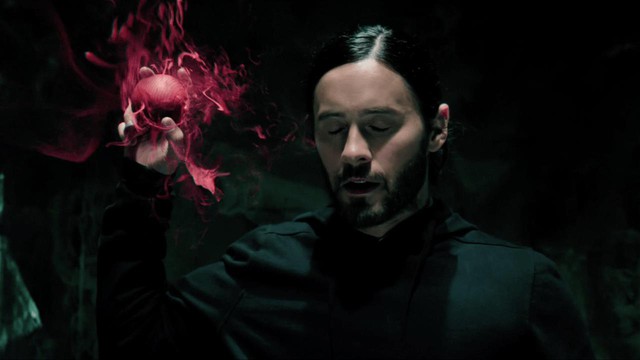 The image of Jared Leto as Morbius is carefully invested in every detail, especially when "transforming" from professor Michael Morbius to vampire Morbius with terrifying power. In the comics, Michael Morbius is a Nobel Prize-winning doctor of Biochemistry but has a rare blood-related disease and is almost hopeless in treatment. In his despair, Morbius conducted a dangerous experiment combining electrical pulses and bat blood. As a result, the evil disease disappeared. But it also causes Morbius to resurrect as a new being – a vampire with overwhelming power.
Not only attracted by his handsome appearance, Morbius also has many superpowers that are superior to many Marvel superheroes. Professor Vampire has super strength in speed, endurance, the ability to heal quickly, locate sound, fly and summon bats.
MORBIUS is one of the first blockbusters to launch in early 2022 and is considered the third film in the Spider-Man Cinematic Universe version of Sony combined with Marvel.
You are reading the article
The famous "marshal" vampires on the screen, the Marvel universe also contributes a name

at
Blogtuan.info
– Source:
gamek.vn
– Read the original article
here