Regarding the case of Pham Van Dung (SN 1985, in Ninh Binh) killing his lover and then dismembering her body, causing public opinion, on the morning of March 28, Mr. Pham Van N. (SN 1954, on Chu Van An street, , Ward Nam Binh, Ninh Binh city), Dung's father and the person who reported the incident to the police station were still shocked when he recounted the incident.
According to Mr. N, because he is busy with work, he himself is not often at home, but only comes home occasionally. On March 23, after returning home, he saw mrs. Dung, NTT (SN 1992), come to play and eat here.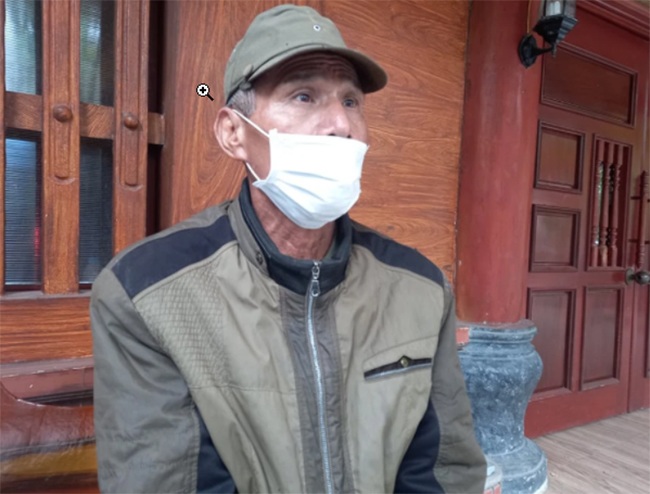 The father was still shocked when he told the incident
On the afternoon of March 23 he came home again, but when he saw only T.'s motorbike he was nowhere to be found, Mr. N. asked his son, and Dung replied that his girlfriend had taken a taxi to Tam drowned. On March 25, Dung said that he took his motorbike to be sent to his husband T. a few hundred meters away.
At that time, Mr. N. still had no doubts, but on March 27, he discovered that Dung had a strange, unusual, and suspicious expression. According to Mr. N, his son had never cleaned the house until now, but that day (27 March) Dirt cleaned the house again and some items in the house were not found.
"When I saw the abnormality, I locked the door and went to the police to report it. Then the police came to the house to check and find out what happened," said Mr. N.
According to people's stories, Nguyen Van Dung since moving here has nothing to do with neighbors, Dung's girlfriend sometimes comes, but no one knows the information about this woman. It is known that Dung was previously married, Dung's ex-wife took the children to her mother's hometown of Tuyen Quang to live.
Also related to this incident, before being arrested, Nguyen Van Dung ordered goods and gave the staff an address to take them to the place. The number of items that Dung ordered was 5 liters of acid. However, when the delivery officer took him to the address listed on the product, it turned out that the suspect was arrested.
Prior to that, at around 17.00 on March 27, the Ninh Binh City Police received a complaint from Mr. Pham Van N. about his suspicions that his son Pham Van Dung had killed and hidden NTT's body at home.
Immediately after receiving the complaint, the provincial police deployed troops to immediately approach the scene and carry out investigative action. Preliminary results of the subject confessed: Through social networks, Pham Van Dung (married) has an acquaintance relationship, rents a motel and lives together as husband and wife with Ms. T (married, now working as a wage worker) in Ninh Binh city) about a year ago.
On the morning of March 23, Ms. T went to the house of Pham Thi Tuyet (Dung's older sister) to find and return Dung's personal belongings (to stay at the rented house) to return to Tam Diep town to do, but Dung did not agree There was a dispute between the two parties Dung detained Ms. T at home and didn't let him go (only Dung and Ms T stayed at home).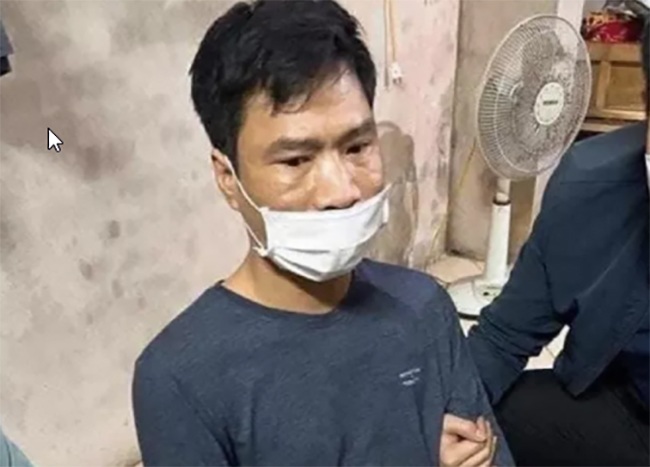 Portrait of suspect Pham Van Dung
At around 6:45 p.m. the same day, another clash broke out. Dung used his hands to strangle Ms. T. until she lay still, stopped breathing and then lay down beside Ms. T.; the next morning, Dung put the corpse in a pot (used for cooking banh chung) and went to buy gasoline to burn but saw the smell, so he put out the fire; Then at noon on March 25, Dung took the body to the bathroom on the first floor and put it in 02 plastic containers (available at home) and dragged it to the second floor and hid it in the cupboard.
On March 27, Dung's biological father returned to Ms. Tuyet (in the same house) and discovers that Dung has abnormal psychological symptoms, sees T.'s motorbike but is nowhere to be found, suspecting that Dung has killed him. T. should have gone to the police station to report, and locked the door in case Dung escaped.
You are reading the article
The father recounts his son's strange behavior
at Blogtuan.info – Source: Eva.vn – Read the original article here