Sức Khỏe
The mystery of the Crown Prince's swollen fingers
Prince Charles's fingers have long worried the British people. He often shows swollen hands when appearing in public.
While participating in the meetings of the British royal family, the 73-year-old Crown Prince often causes a stir when he reveals his unusual hand. According to Google Trends data, search terms related to Prince Charles' finger appear quite a lot.
In May 2021, the Crown Prince of the United Kingdom was photographed attending an engagement ceremony in London. Prince Charles's swollen fingers in the picture worried those who loved him.
His unusual finger condition has been around since 2012. At that time, he laughed when people were concerned about his fat fingers.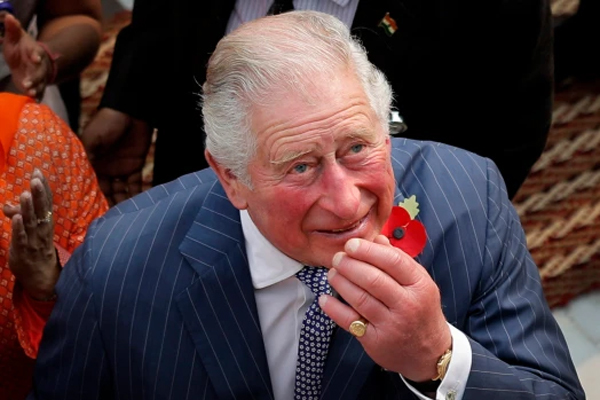 Prince Charles' swollen hand condition lasted many years. Photo: Mirror
Reasons for swollen hands
Swollen hands and fingers can have many causes. So it's important to discuss your symptoms with your doctor if you're experiencing this condition.
According to the UK's National Health Service (NHS), swelling in the arms and hands is caused by fluid buildup and this usually goes away on its own.
If the condition worsens or does not improve after a few days of home treatment, the person should contact their doctor.
Symptoms include swollen, blistered arms or hands, or shiny, tight, red skin.
The patient needs urgent help if:
– Swelling in the ankle, foot, or lower leg and with no obvious cause such as an injury
Swelling is severe, painful, or begins very suddenly
– The area is red or swollen or feels hot to the touch
– High body temperature or you feel hot and shivery
– Have diabetes and your feet, ankles, legs are swollen
– If you feel short of breath or chest tightness, call 911 immediately because of the risk of blood clots in your lungs.
According to the NHS, edema is usually caused by:
– Hold the pose for too long
– Eating too much salty food
– Pregnant
Taking certain blood pressure medications, birth control pills, antidepressants, or steroids
– Trauma – such as a muscle strain or sprain
– Sudden change in temperature
– Insect stings
– Skin allergies such as angioedema
– Problems with the kidneys, liver or heart
– Blood clot
– Infection
Certain conditions such as lymphedema or psoriatic arthritis
Treatment
The NHS recommends doing the following to reduce swelling:
Lie down and use a pillow to elevate the swollen area
– Move your entire arm and shoulder – try raising your hands above your head
– Massage the arm or hand, starting from the fingertips gradually towards the palm
– Gentle exercise like walking, to improve your blood flow
– Drink a lot of water
– Wash, dry, and moisturize your arms or hands to prevent infection
– Put your hands in warm water and then cold water to help the solution dissolve
People with swelling in their hands or arms should avoid staying in one position for long periods of time and do not wear clothing that is too tight.
An Yen (According to Express)
You are reading the article
The mystery of the Crown Prince's swollen fingers

at
Blogtuan.info
– Source:
vietnamnet.vn
– Read the original article
here