Chuyện lạ
The sudden collapse of the Antarctic ice shelf foreshadows worrisome things to come.
The sudden collapse that pushed a large iceberg into the ocean east of Antarctica has raised concerns about what is to come to Earth.
A large ice shelf in Antarctica the size of New York City, USA has just collapsed into the ocean.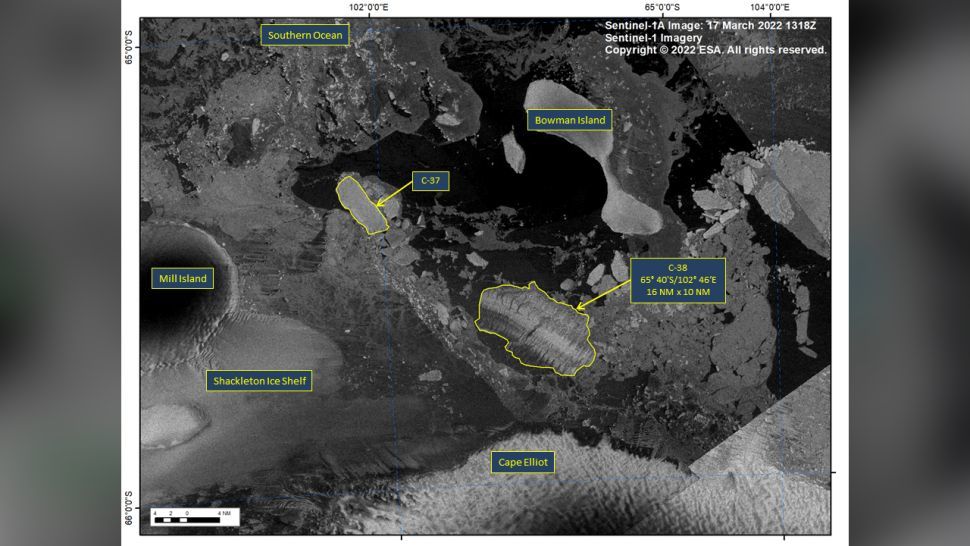 The sudden collapse of the Antarctic ice shelf foreshadows worrisome things to come.
Scientists say the Conger ice shelf, which has a surface area of ​​about 1,200 square kilometers, has collapsed. This led them to estimate that the melting of ice in this historically stable region is a harbinger of worrisome things to come.
Satellite images show the Conger Ice Shelf in East Antarctica suddenly collapsing between March 14 and March 16. According to experts at the University of Minnesota, the Glenzer Conger ice shelf has been there for thousands of years.
The Transpolar Mountains separate the two halves of Antarctica into East and West Antarctica. In West Antarctica, the ice is unstable, so it is common for ice to melt and ice shelves to collapse.
However, East Antarctica is one of the driest, coldest spots on Earth. Therefore, the collapse of the ice shelf is unprecedented. This is the first major ice shelf collapse in East Antarctica in human history.
The ice shelf collapse occurred during a period of unusually high temperatures in the region. Concordia Station, an Antarctic research facility recorded a temperature on March 18 of minus 11.8 degrees Celsius. This is the warmest temperature ever recorded in March. This temperature increased by 40 degrees Celsius compared to the previous month. with seasonal averages.
The Conger Ice Shelf has been shrinking since the mid-2000s, but only gradually until 2020. By March 4, 2022, the ice shelf is estimated to have lost more than half of its surface area compared with monthly measurements. first.
Currently, scientists have not seen any direct consequences that are too severe from the collapse of the Conger Ice Shelf. However, they warn that this is the beginning of a worrying trend in the future.
Ice shelves are extensions of large oceanic ice sheets that play an important role in limiting land ice. Without an ice shelf, inland ice flows faster into the ocean, leading to rising sea levels.
"We're going to see more ice shelves break off in the future as the climate warms," ​​said Matt King, head of the Research Center for Antarctic Science, Australia. That's enough to raise global sea levels seriously."
Hoang Dung (synopsis)
You are reading the article
The sudden collapse of the Antarctic ice shelf foreshadows worrisome things to come.

at
Blogtuan.info
– Source:
infonet.vietnamnet.vn
– Read the original article
here