Kinh doanh
Towards a low-carbon economy to achieve Net Zero by 2050
We are facing a climate crisis with manifestations: global warming, more frequent extreme weather events, rising sea levels… The main reason comes from the increase in CO2 in the atmosphere.
Committed to developing a green and sustainable economy
CO2 usually accumulates for a long time when released into the atmosphere, only a part is absorbed by natural plants and animals, the rest remains in the atmosphere and causes the greenhouse effect. 7% is a number indicating a record low CO2 emissions in the air in 2020, especially at the time of April when the disease began to break out in many countries.
Although social distancing has improved emissions, helping the Earth "recover" 15 years faster than researchers expected, it has caused a stagnation for the economy of the country. the nations. It can be said that the commitment to a sustainable economy is the guideline for businesses that can harmonize economic development and protect the green planet.
At the United Nations Climate Change Summit 2021 (COP26), more than 100 countries pledged to take sustainable measures to face climate change. In particular, the US and the European Union have made "new promises" when setting a target to cut greenhouse gas emissions by about 50% by 2030 compared to 2005. China has also said no to coal power, aims to produce 25% of its energy from clean energy sources such as wind, solar or nuclear power by 2030.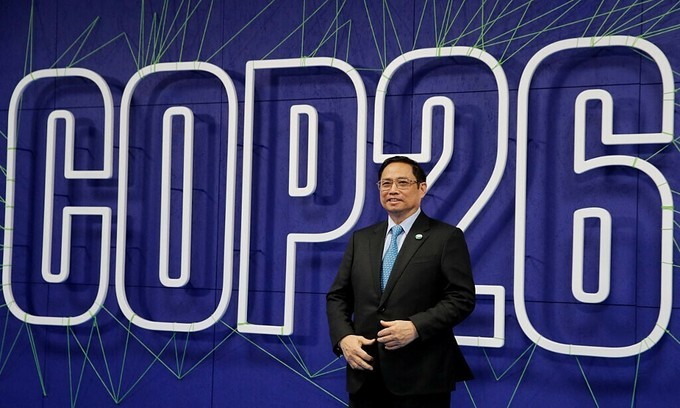 Prime Minister Pham Minh Chinh represents Vietnam strongly committed to responding to climate change at COP26 (2021)
As one of the six countries in the world most affected by climate change, at COP26, Prime Minister Pham Minh Chinh announced Vietnam's strong commitments in responding to climate change. Accordingly, Vietnam has committed to reducing greenhouse gas methane emissions by 30% by 2030, reducing net emissions to zero by 2050.
Assoc. Prof. Dr. Nguyen The Chinh, Vice President of VIASEE, Director of the Institute of Environmental Economic Policy, emphasized that the commitments of Prime Minister Pham Minh Chinh at COP26 will be an important turning point in the implementation of economic restructuring. domestic economy in the direction of "low-carbon" and "green economy" emissions. These commitments also contribute to the implementation of major policies of the government, which is green and sustainable development.
Low carbon economy for production and consumption
Going further with low-carbon technology solutions will bring benefits such as reducing pressure on the environment, improving supply security and raw material prices, increasing competitiveness, stimulating innovation, promoting economic growth and creating green and sustainable jobs.
SCGP, the packaging business unit of SCG Group, is aiming for sustainable development by "greening" each stage in the production process, increasing energy efficiency by improving and replacing equipment. equipment in the production process, using the best available technology.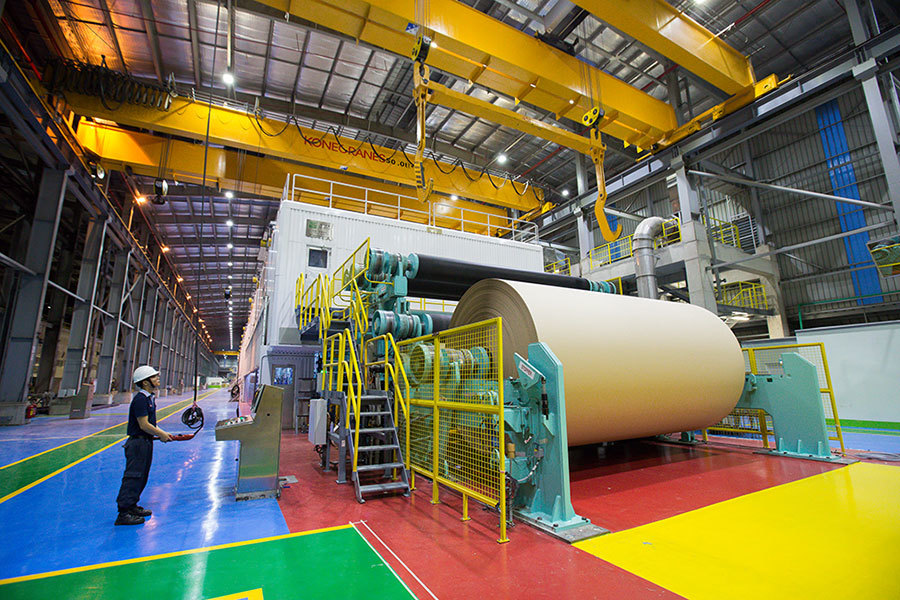 Increase energy efficiency by improving and replacing equipment in the production process.
Accordingly, SCGP increases the use of renewable energy to help reduce pressure on fuel sources such as coal and oil and improve the efficiency of biomass fuel (biomass) through the use of biomass thermal technology (torrefaction) ) in production.
Besides, the investment in plants producing biomass fuels and natural gas is one of the important action orientations of enterprises, balancing the amount of carbon generated to reduce greenhouse gas emissions in the atmosphere. by promoting afforestation and using CO2 capture and storage technology
Natural gas is a fossil energy source that forms deep under the Earth's surface, plays a huge role in the energy industry and is considered a clean and safe source of energy in daily life and other uses. production activities. The use of natural gas and investment in gas turbines to limit carbon emissions to the community environment..
Thus, the application of a low-carbon economy on a global scale can bring significant benefits to both developed and developing countries, being one of the ways for manufacturing enterprises to ensure Economic development coupled with environmental protection is a step towards a progressive, sustainable and reliable future.
According to the Intergovernmental Panel on Climate Change (IPCC), net zero emissions (Net Zero) are achieved when "human-caused CO2 emissions are globally balanced by removing CO2. within a certain period of time". Moving to net zero emissions is that we can still emit greenhouse gases, but we have to offset them with greenhouse gas removal activities such as afforestation or carbon capture technology. Reducing CO2 emissions and efforts towards Net Zero help the Earth limit and overcome the most serious consequences from climate change and environmental pollution.
Like Khoi
You are reading the article
Towards a low-carbon economy to achieve Net Zero by 2050

at
Blogtuan.info
– Source:
vietnamnet.vn
– Read the original article
here