Đời sống
Will Smith beat MC Chris Rock for defaming his wife: Yes, I… more than that!
When I read the news that Will Smith hit the MC at the Oscars, I laughed. But not laughing because of Will's behavior, but laughing in the face of MC Chris Rock. He deserves that hit!
I am not a talented, wonderful wife. I am also not a person standing in this mountain, looking after that mountain, asking my husband to earn billions, spend money… But I have a strict requirement for my husband to know how to defend and protect my life partner in life. all circumstances.
You guys just look, in life, who will be the one who will share the pain and suffering, who will overcome the storms and difficulties with you for the longest time? Parents are also old. They can't be with us for the rest of our lives, and we're not allowed to bring them grief. When you grow up, you have family and private life. There are friends when they come, who are there when it's difficult? Only my wife is the one who will accompany me to the end of my life. Therefore, a new man needs a woman, a new woman needs a gentleman so that when young are husband and wife, when old are soul mates.
Gentleman here does not mean a noble man, an aristocratic guy… Gentleman is just a gentleman who knows how to appreciate and cherish the feelings between a husband and wife!
A gentleman is a husband who can defend his wife – as Will Smith did in the middle of the Oscars stage today, despite the gossip and detractors of the world. To me, a man who doesn't know how to defend his wife is a guy who doesn't understand life and doesn't understand himself. I don't understand in my life, who is the most important person in the end!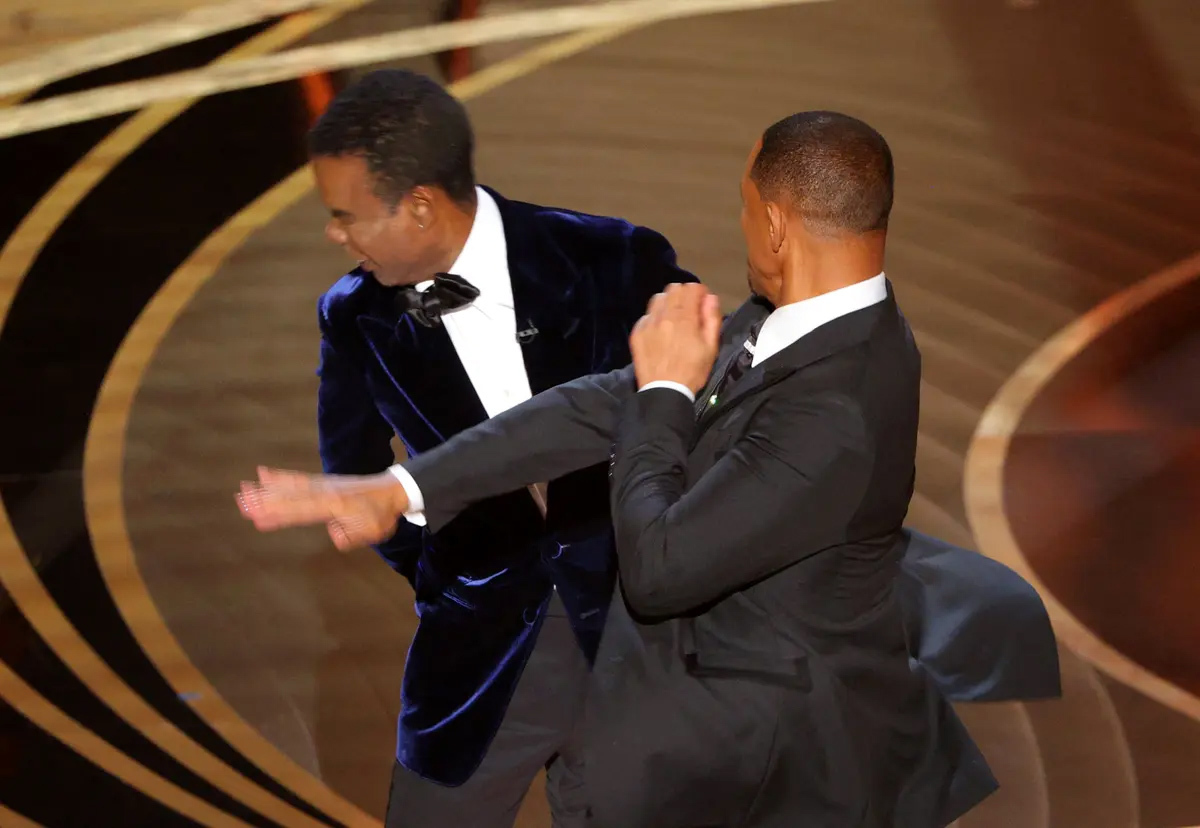 Will Smith hit MC during the awards ceremony.
In the position of a wife, maybe me and many other sisters are talkative, irritable, or chivalrous, "measure the fish sauce, count the onions and cucumbers", not as generous to his friends as he would like.. But all of that, just because I want to cultivate and take care of my small home.
Then look back, when the two were still struggling students, starting a business empty-handed, without a house, without a car, did the wife ask for anything? Or is it the one who overcame everything, with her husband squeezing every penny to buy a house, buy a car, take care of her parents-in-law, and help her brothers-in-law?
There was a giant brother who once told me: "The person who accepts me when I am empty-handed is the person I need to cherish and protect for the rest of my life"… That's this genuine man!
Men still say to each other, the debt of love is the most difficult debt to repay. So, the love debt to his wife – especially the one he made with his bare hands, in what life will he pay it off? For every woman, even if the whole world turns their backs, just her husband's defense is enough. Enough to live and enough to sacrifice a life for that man. So, whether it's wrong or right, in any case, a man should show his trust, show his deep understanding of his wife by defending her in front of the crowd. And then, wrong and right, the couple closed the door and told each other.
Jada Pinkett Smith may not be talented, not as famous as her husband. But she's been by Will Smith's side through many ups and downs. Now, just because the hair loss disease has no cure, she is ridiculed by a comedian in the public's table, becoming a joke to the whole world.
If Will doesn't speak up for his wife, he's a coward! If Will accepts to forgive that ungrateful "clown", he is not worthy to be Jada Pinkett's husband, not to be the father of the children she has given him!
I even thought, if it wasn't Will but my husband, maybe some Chris Rock guy would have suffered more than one blow. "Dare to speak ill of your wife, I will tell you…", he told me.
So, no matter who criticizes Will Smith for acting like an aboriginal, uncivilized, thug…, I still love this black guy! And I believe Jada Pinkett Smith is proud of her husband's straight shot too!
Thanh Thuy(Cau Giay District, Hanoi)
You are reading the article
Will Smith beat MC Chris Rock for defaming his wife: Yes, I… more than that!

at
Blogtuan.info
– Source:
vietnamnet.vn
– Read the original article
here