Pháp luật
A broken father knows that his son killed a man to decompose his body in Ninh Binh
After returning home, he saw a strange smell, asked his son if he saw any abnormality, Mr. Nam knew that his son had caused a problem, so he quietly locked the door and reported it to the police.
The police of Ninh Binh province have criminally detained Pham Van Dung (SN 1985, in Ninh Binh city) to investigate the act of murder.
Suspect Pham Van Dung was determined to have killed his lover Nguyen Thi T. (SN 1992, in Tam Diep city, Ninh Binh province) and then dismembered the body.
One day after the incident, Mr. Pham Van Nam (the father of suspect Dung) was still shocked to hear that his son had committed the crime.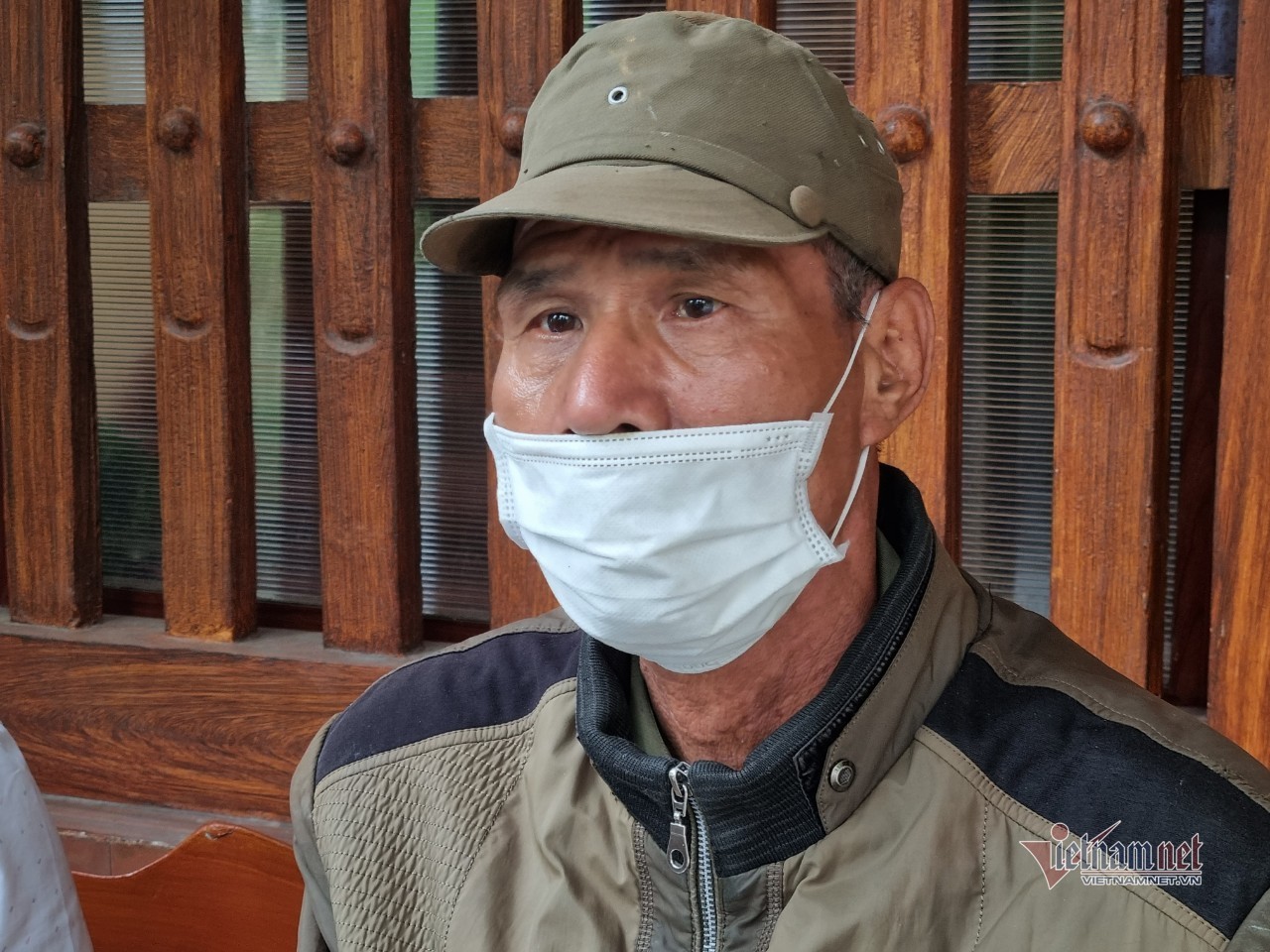 Nam, the suspect's father Dung told the incident
According to Mr. Nam, every day he works as a hired laborer, looks after fish ponds and built camps, so he only comes home from time to time. On the day of the incident, he went to work about 2km from home.
At noon on March 23, when he returned home, he saw his girlfriend Dung (Mrs. T.). In the afternoon of the same day, he still saw Ms. T.'s motorbike but couldn't find anyone, so he asked, then Dung said T. had rented a taxi to Tam Diep.
Seeing his son say that, Mr. Nam continued to go to work. On March 25, he returned to his daughter's house (next door) and still saw T.'s car. Seeing something unusual, Mr. Nam asked again. Dung replied, preparing to give the car to her husband T.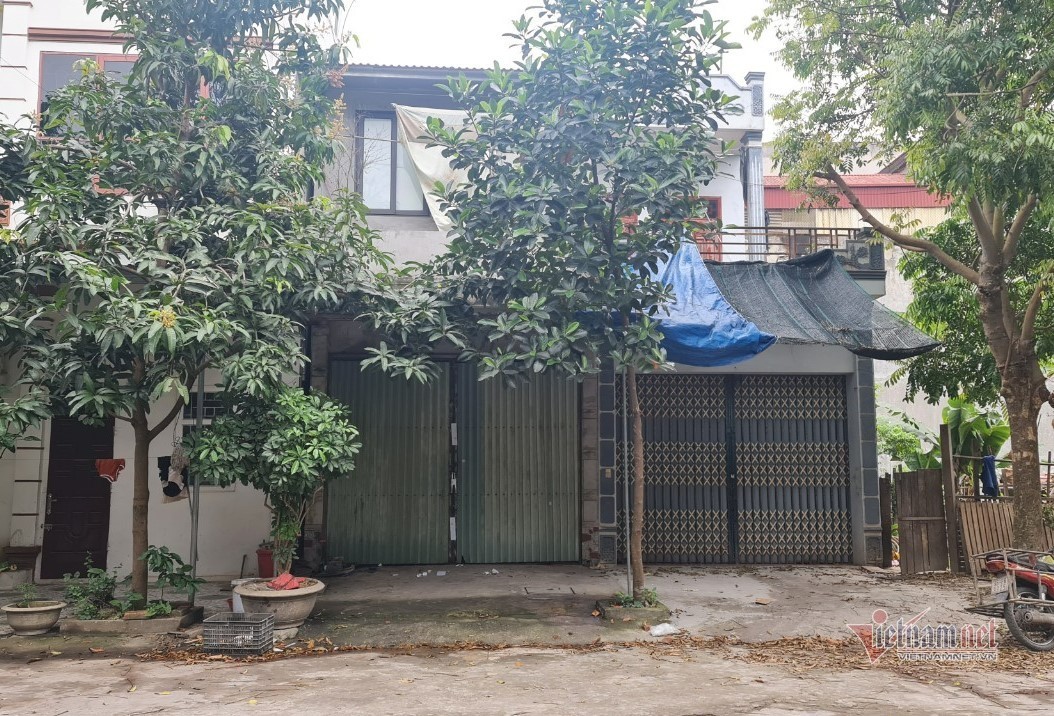 The house where the incident happened has been sealed
On the afternoon of March 27, he returned home and still found T.'s car, with an unpleasant smell in the house.
"When I asked where T. was, he (son-pv) had a strange expression, his face was pale and speechless. With a hunch that something bad happened, I went to the 2nd floor to open the cabinet and discovered that T.'s body had been segmented in 2 plastic buckets, "said Mr. Nam.
When he discovered the incident, he seemed to have lost his limbs, but calmly went downstairs, as if nothing had happened. Then he quietly went out and locked the door, so that Dung could not escape and reported to the police.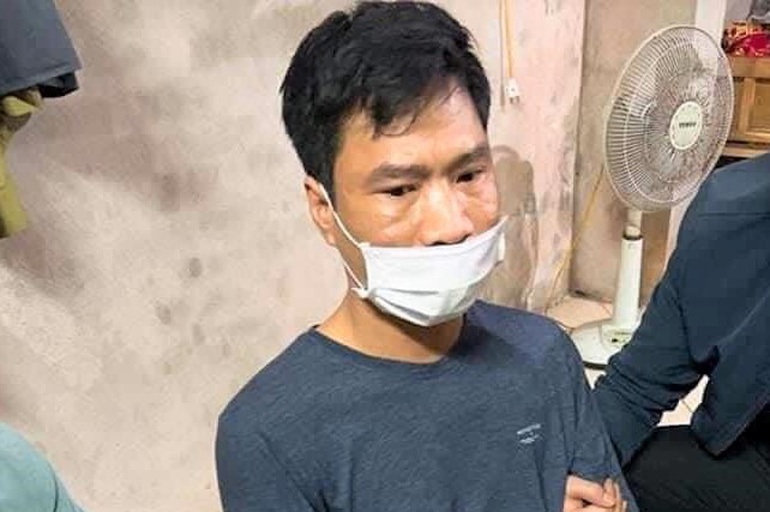 Suspect arrested by police
Immediately after receiving the news, the police force was present at the scene and found Ms. T.'s body in a cupboard on the 2nd floor. At this time, Ms. T.'s body was segmented into two plastic buckets. Around the cabinet, Dung used cement to seal it in order to prevent air from escaping.
"Dung also ordered 5 liters of acid online for the purpose of decomposing the body. By this morning (March 28), the shipper brought 5 liters of acid to Dung without knowing that Dung was arrested", a police officer said.
It is known that Mr. Nam's family has 2 sisters, Dung is the youngest child. His wife New Year died before Tet due to cancer. Dung is an addict who was discharged from the army. The suspect was married, but after being married for a while, he divorced.
Tuan Linh
You are reading the article
A broken father knows that his son killed a man to decompose his body in Ninh Binh

at
Blogtuan.info
– Source:
vietnamnet.vn
– Read the original article
here