zA dilemma happened recently in the US in the context of high gasoline prices. The incident began when many people turned to electric cars as a solution to the "stressful" situation that occurs when going to the gas station. However, electric cars are not necessarily a "elixir" of panacea, unless the facilities of electric vehicles can meet it.
According to information from AAA Gas Prices, the average price for 1 gallon (about 3.8 liters) of gasoline in the US is $4,252 (equivalent to about 97,000 VND), while the price in California is up to $5,855 (equivalent to $5,855). equivalent to about 134,000 VND). Many people are queuing to buy gasoline as a small savings before gasoline continues to increase in price in line with the increasing momentum of the world.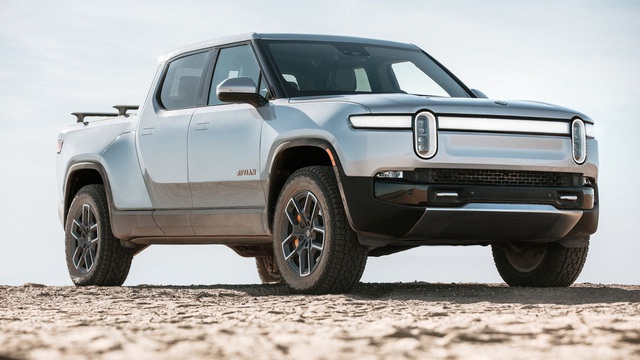 Rivian R1T (pictured) is one of the most interested electric pickup models today.
Walking around the market, it is not difficult to find electric cars of all types from all the world's car manufacturers. As expected, VinFast will also participate in the global electric vehicle market this year. But the problem is not that there are many brands, many cars, many types, the problem is whether there is enough room to plug in the charger or not.
A Business Insider journalist posted a video on his personal Twitter account of a long queue at a public Tesla charging station. "As a Tesla owner, this is the rare time I wish I could pay $6/gallon and keep moving," he wrote. Then he tagged Elon Musk's account and said "We need more charging stations".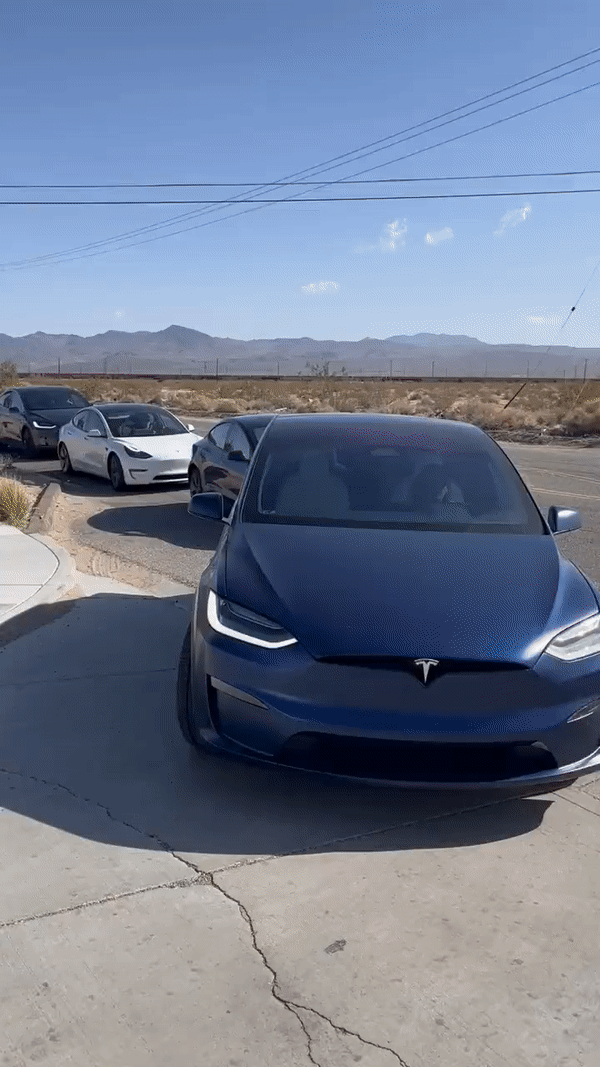 Video posted on personal Twitter by a Business Insider journalist
In fact, many social media users in the US have also repeatedly teased gasoline car drivers who have to stop waiting in long lines to buy gas, but it is clear that now electric cars are also likely to have to wait in line, even have to wait for several hours, depending on the charging needs of each vehicle and owner.
A video circulating on Facebook captures a long line of vehicles at a gas station in the US.
The problem that can be seen here is that the current number of charging stations are not ready to accommodate the large number of users as can be seen at these times. Even with a fast charger, it still takes at least 30 minutes to charge to about 80% of the battery capacity. Another problem that can also occur is when the power grid suddenly comes under great pressure, it can even prolong the charging time.
According to the plan, the US will invest to install about 500,000 public charging stations across the US within the next 5 years. However, the charging stations that the White House will build will only be level 2 charging posts, which can charge about 40km per hour of charging.
This is an urgent issue for many countries and regions around the world if they have decided to switch to electric vehicles. That problem is not only for the head, many car manufacturers have planned to completely phase out cars using internal combustion engines, usually by 2030. When electric cars are widely sold, the most facilities are must be met in order to obtain other benefits.
According to Carscoops
https://soha.vn/nguoi-di-xe-dien-ha-he-treu-choc-ke-di-xe-xang-cuoi-nguoi-hom-truoc-hom-sau-nguoi-cuoi-20220329014029889. htm
You are reading the article
Laugh at people, the day after people laugh back!

at
Blogtuan.info
– Source:
autopro.com.vn
– Read the original article
here